10 easy chicken breast recipes
Chicken breast is a famous and delicious meal in most parts of Africa. There are many ways of preparing the chicken breast and the choice of the recipe depends on personal preferences, taste and the accompaniments you would want to serve alongside the delicacy. The recipes that are listed below are very favourable for the person who wants a tasty meal that can be prepared within a short time. The chicken breast can either be cooked boneless or with the bones. Whichever way you decide to cook your chicken breast, the resulting taste is simply the best. We guide you through 10 very simple chicken breast recipes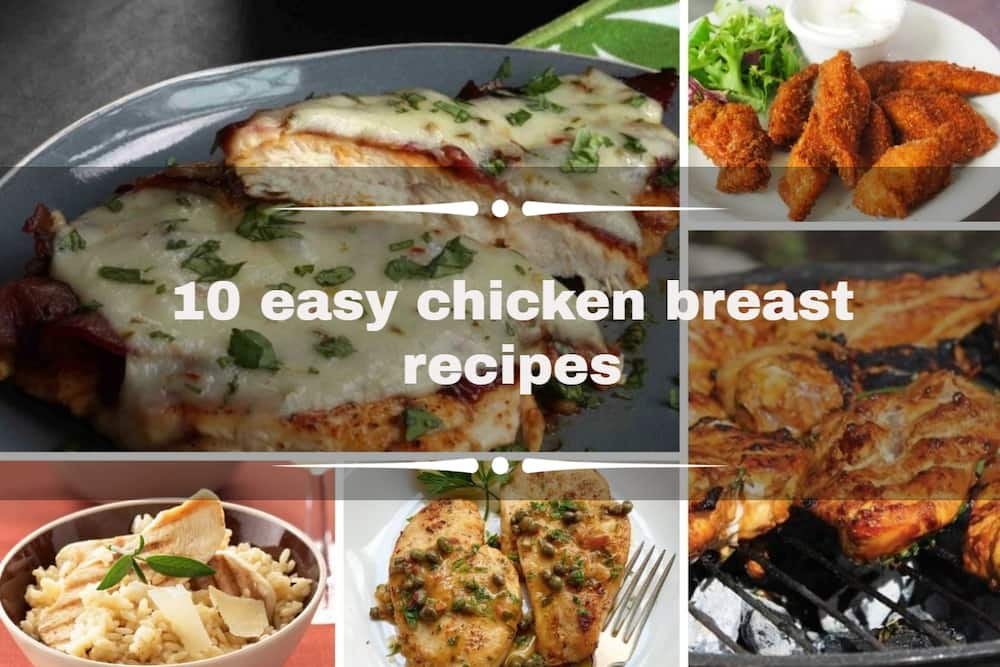 Here is a list of the best chicken breast recipes that would be great choices for lunch and dinner. Your family and friends without a doubt would enjoy these meals.
Chicken breast recipes
We have gathered the best recipes so you could enjoy your meal!
1. South African piripiri chicken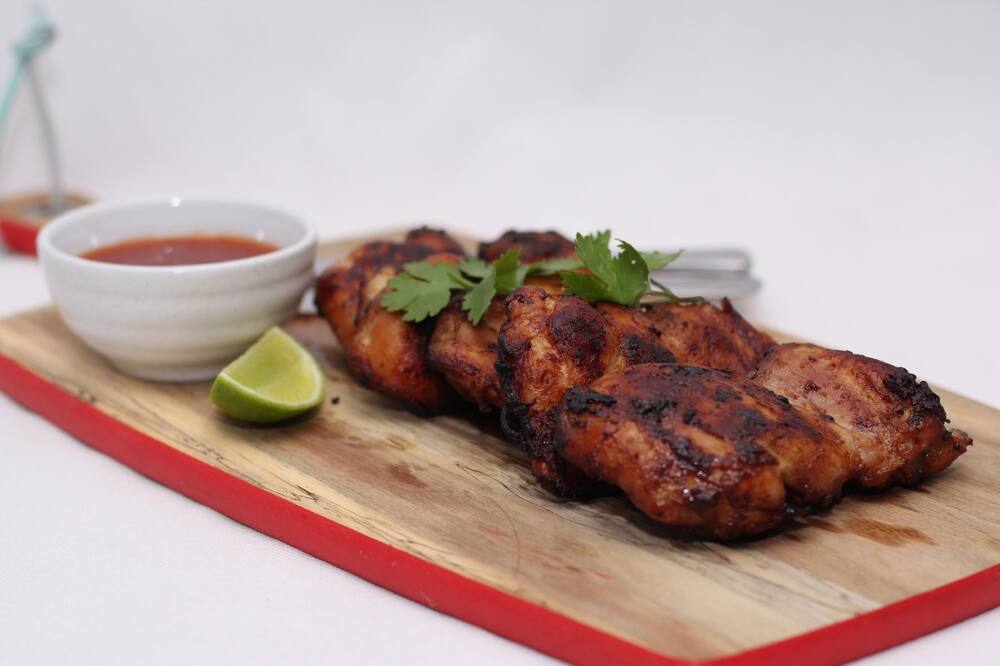 To make this dish, you need the following ingredients:
Two lemons
Virgin oil
A half yellow onion
Minced garlic
One teaspoon of salt
Half teaspoon of black pepper
A teaspoon of cayenne pepper
A tablespoon of chili powder, paprika
One teaspoon of ground oregano
Half a teaspoon of ginger
Boneless and skinless chicken breast
Method of preparation
To make this popular dish, mix the spices. These are lemon juice, garlic, vinegar, olive oil and the already chopped onions in a bowl.
Mix them uniformly until you get an even consistency.
Take the chicken breasts and add to this mixture and then marinate them in the fridge for some time.
After the breasts marinate, heat a skillet and then add your chicken and brown it until all sides are golden brown.
Heat the oven and take the marinade that was left, add it to the chicken, and then put it back on the fridge for future use. Make sure you use a skillet that is made from the cast iron material to ensure that you don't burn your chicken.
After the chicken is ready, you can serve it with any carbohydrate like rice. You can garnish your chicken by adding a piece or pieces of lemon on top or some coriander leaves. Serve it hot or warm and enjoy the dish.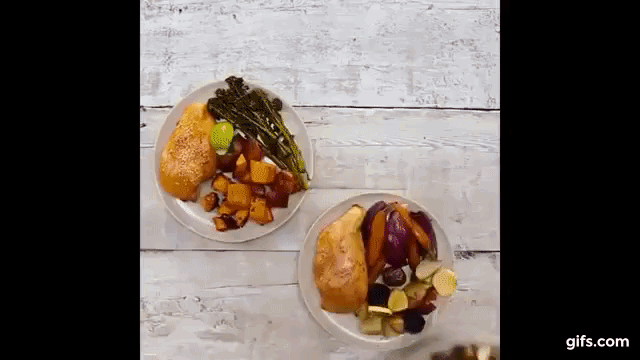 The fantastic thing about this recipe is its simplicity. The ingredients that are required are readily available and also easily accessible in grocery stores. For those that are sensitive to pepper, minimal addition can still work well. The marinade works as the sauce. So, there is no need to make a separate dish.
This dish takes only four hours to prepare, and this depends on the number of visitors or the people that are invited. The dish is nutritionally sufficient, and it is comprised of 410 calories if cooked in the above method using the listed ingredients. This recipe is good for lunch or dinner, and it is enough to leave you craving for more. It is one of the best chicken fillet recipes.
2. South African braai chicken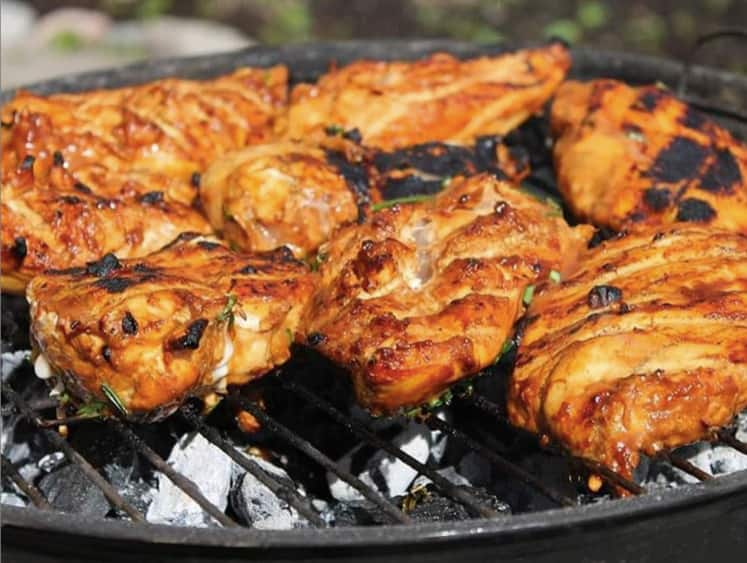 In South Africa, the word 'braai' means to cook over the fire. This dish is very popular in many parts of South Africa.
Ingredients
Half a cup of apricot jam
A third cup of white vinegar
Quarter a cup of water
Quarter a cup of dark brown sugar
Three tablespoons of garam masala or curry powder
Salt
Ginger root
Two garlic cloves
Quarter teaspoon of ground pepper
Chicken breasts
Preparation
Mix all the ingredients in a bowl except for the chicken and blend them.
Add the chicken and marinate in a fridge for about one hour.
In a skillet, grill the chicken for around 20 minutes until it turns golden brown.
Make sure you keep brushing the chicken with the preserved marinade until it cooks thoroughly. Feel free to discard the marinade.
Mostly, this dish is popularly used with chicken drumsticks, but it can also work well with chicken breasts. The dish has 170 calories, and it takes around 45 minutes to prepare. To get a better taste of the chicken, serve it alongside a salad of your choice. This is one of the best chicken breast dishes.
READ ALSO: 15 best halaal recipes
3. Oven fried chicken breasts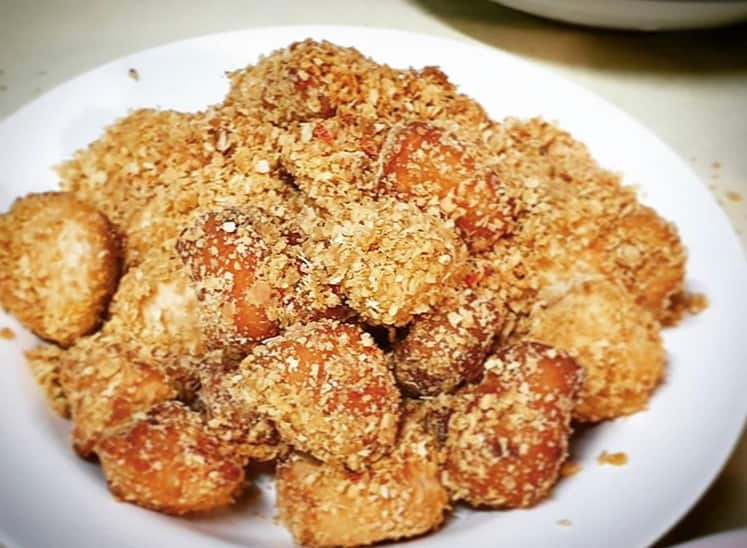 Ingredients
Crispy rice cereal one cup
Five teaspoons of virgin olive oil
2 and a quarter bagel chips
¾ teaspoons of hot paprika, ground pepper,
Salt
One and a half cup of yogurt
A teaspoon of mustard
Scallions
Chilli sauce or ketchup
Bone in chicken breasts
Preparation method
1. Preheat the oven up to 475 degrees.
2. Grind the cereal and the bagel chips together and then transfer them to a foil or a plastic bag.
3. Add three teaspoons of the olive oil then add the chicken and seal it tight. The aim of sealing the ingredients is to make them blend for a better taste.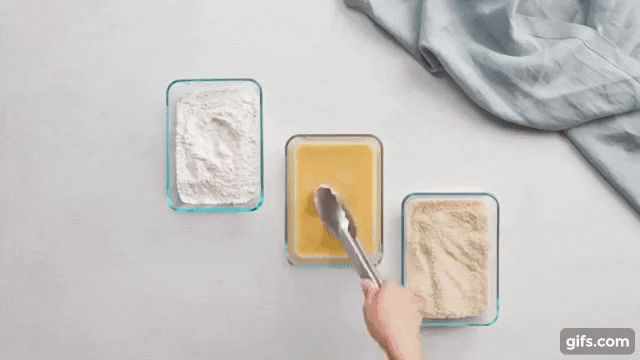 4. After that, transfer the chicken on the rack which is already coated with the preferred cooking spray. Put the scallions on the olive oil and give them time to bake.
5. Use the yoghurt to make a sweet sauce on a separate bowl, and you can serve the chicken. The yoghurt can either be natural for the non-sugar lovers or just the regular sugary yoghurt. This is one of the recipes for chicken fillets.
READ ALSO: 10 delicious pasta and mince recipes in South Africa
4. Chicken with bacon and pepper jack cheese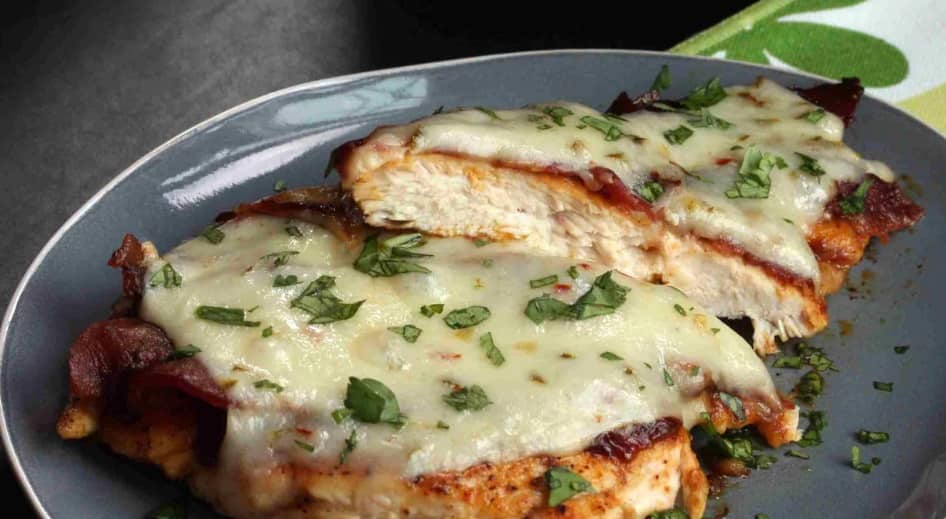 Ingredients
4 strips of bacon
Butter
A tablespoon of olive oil
Clove of garlic
Four tablespoons of all-purpose flour
Four boneless and chicken breasts
Black pepper, salt to taste
Chilli powder
4 slices of pepper jack cheese
Barbecue sauce and garnish.
Preparation method
Grease the baking dish sparingly, and then heat the oven to 375 degrees.
Fry the bacon and then set it aside.
Clean the chicken breasts thoroughly with running water and then wrap them in a plastic bag.
Pound the chicken breasts until they become flat with a thickness of around two inches. Coat the pounded chicken with flour thoroughly.
In a hot skillet, melt the olive oil and the butter, add garlic and stir. You can discard after 30 seconds. Then, proceed by adding the chicken and make sure you cook it for around five minutes each entirely until they turn brown.
Arrange the chicken properly in a baking dish. Proceed by putting the barbecue sauce on the chicken and then top up with bacon.
Cut the bacon into even slices and then cover the chicken with it. After adding the bacon, top it with a considerable amount of pepper jack cheese.
Bake it until the cheese melts completely. Sprinkle it with some cilantro and serve it when it's still hot.
This dish is loaded with 1603 calories. It is a perfect dish for dinner or lunch, and sometimes, you can take it for breakfast. This is one of the amazing chicken breast dinner ideas.
5. Stuffed chicken breasts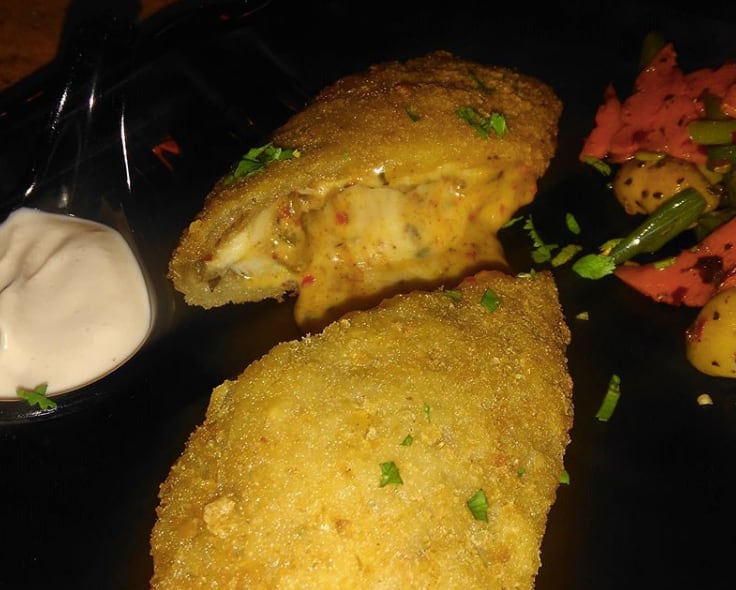 The chicken fillet dishes are easy to prepare.
Ingredients
180 ml of feta cheese
120 ml of cream cheese
10 ml of Robertsons mixed herbs
100 ml of peppadews or green pepper
3 beaten eggs
8 boneless chicken breasts
250 ml of fine breadcrumbs
Chicken spice
Sunflower oil for frying the chicken.
Procedure
Start by preheating the oven up to 180 degrees.
On a separate bowl, mix the cream cheese, peppadews, and the herbs.
Take another bowl and mix the chicken spice with breadcrumbs.
Cut a part of the chicken breasts and fill them with the mixed spices.
Take them and dip in the beaten eggs and then dip in the breadcrumbs.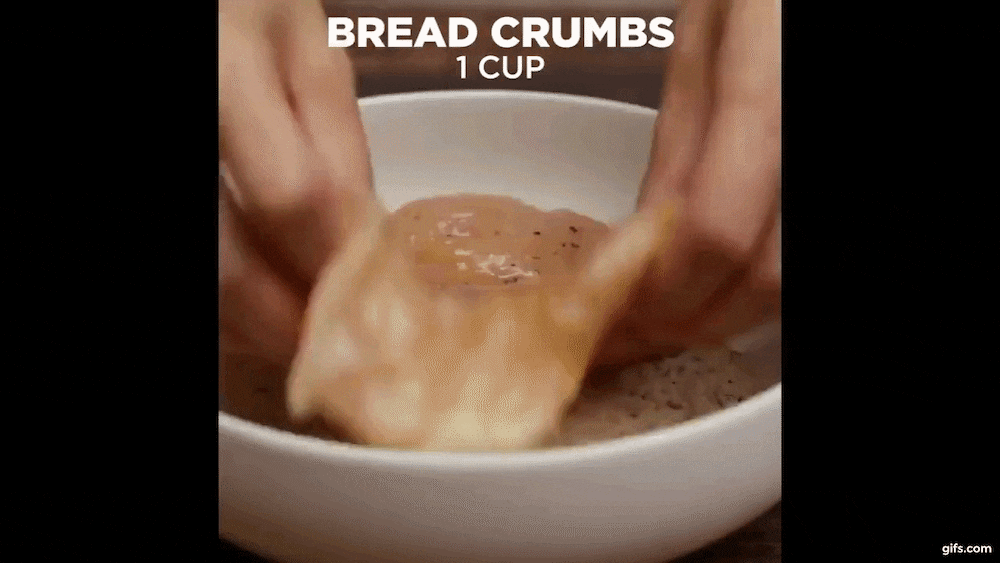 6. In a frying pan, put some oil and fry them for a while turning them consecutively until they turn brown.
7. After that, you can bake them in the oven for 10 minutes. By then, your chicken will be crusty, and delicious. Serve with an accompaniment of choice.
READ ALSO: 10 easy mince recipes South Africa
6. Simple fried chicken cutlets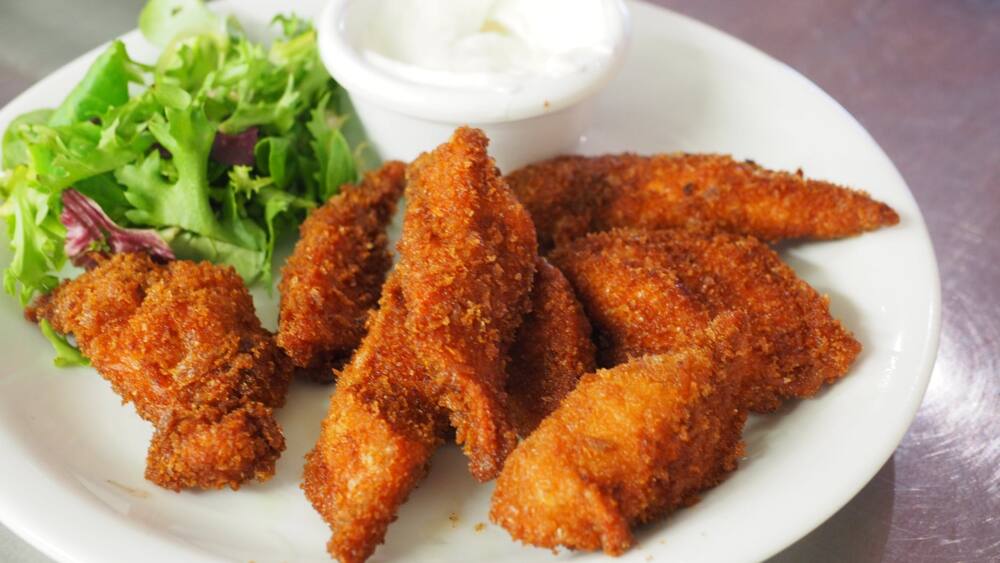 A common thing with South African food is the pepper and sauce.
Ingredients
One large egg
A tablespoon of hot sauce
¾ cup of milk
A teaspoon of salt
Black pepper
A cup of flour
Seasoning
Vegetable oil
Four chicken breasts preferably boneless.
Preparation method
The first step is to get all these ingredients. In a large bowl, mix the milk, egg and hot sauce. Then in a separate bowl, mix the seasoning, salt, flour, and pepper.
Heat the oil in a separate skillet and then heat the oven to 350 degrees.
Take the chicken and then dip it into the milk and egg mixture, and let it drop off. Proceed by coating it with flour.
Take the coated chicken and put it into the hot oil. Fry it for around four minutes until they all turn brown. Drain off the chicken in the brown paper bags.
After this, your chicken will be ready to eat. You can serve it hot or keep it warm and serve it then. If the chicken breasts are in large pieces, you can use a knife to cut them into smaller pieces. This dish has around 669 calories in total and takes less than 30 minutes to prepare if all the ingredients are available. This is a good recipe for chicken fillets.
7. Risotto with chicken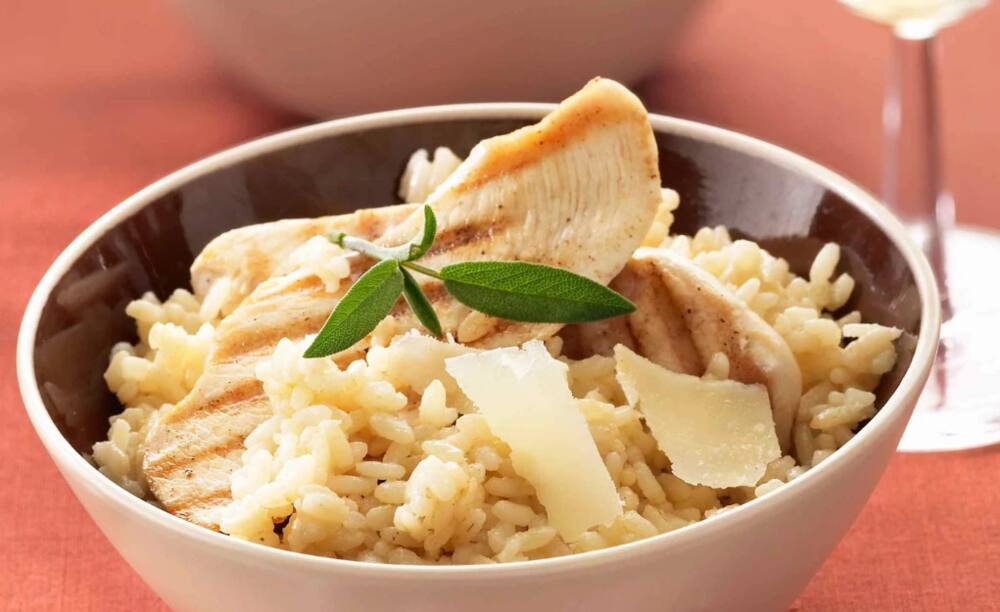 Ingredients
5 tablespoons butter preferably unsalted
Chicken broth four cups
Two cups of rice
A medium onion
Fresh thyme
Salt
Grated ptarmigan cheese
A cup of white wine
A cup of fontina cheese for the garnish,
Ground pepper fresh parsley a quarter cup.
Smoked chicken breasts
Method
Put the broth in a hot saucepan and add four cups of water. Let it heat for a while and keep it warm.
In a separate pan, scoop the butter and melt it, and then add the onions. Cook them thoroughly and keep stirring.
Add the rice and thyme, and then cook for a minute until it becomes entirely glossy. Then, add the wine and keep on stirring until it is completely absorbed.
Add salt and cook for about 25 minutes.
Remove the thyme and stir it with cheese, and then add butter salt and pepper to taste. Then, top it with parsley and fontina.
The final result is a whitish meal that is simply delicious. It is one of the best chicken fillet recipes.
8. Chicken stew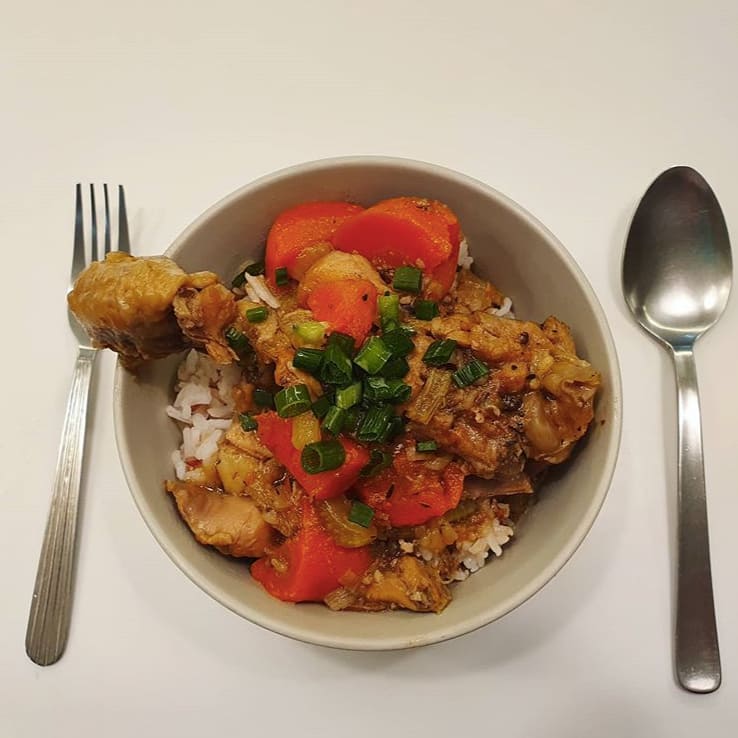 This is one of the easy chicken fillet recipes. It is, in fact, the easiest recipe among the ones listed, and also, it can be served with pretty much anything. It is a dish that is popular not only to the South Africans but also to other countries in Africa.
Ingredients
Oil
Salt
Two green chopped onions
Garlic cloves
Ginger root
Chopped tomatoes
Chicken breasts
Seasoning, pepper
Chilli
One bay leaf
one or two cups of sliced carrots
Three tablespoons of parsley
A quarter cup of curry powder
Cooking method
1. In a large bowl, season the chicken with salt and heat the oil in a pan.
2. Take the chicken and fry it and keep stirring to make sure that it browns completely. After that, set it aside.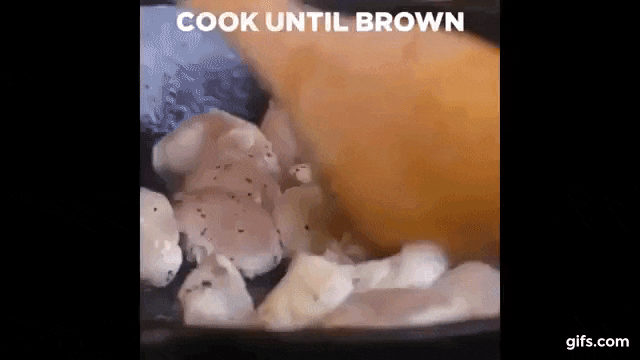 3. On a separate saucepan, continue by heating the oil.
4. Put the onions, garlic, and grated ginger and cook until they become golden brown. It would be easier if the ingredients are grated to ensure a consistent soup.
5. Add the tomatoes or a tomato paste and cook until thick paste forms, and then add all the other ingredients and cook them more for about 25-30 minutes.
6. Serve it with rice to ensure a more delicious meal.
READ ALSO: Easy South African pancake recipe
9. Chicken marsala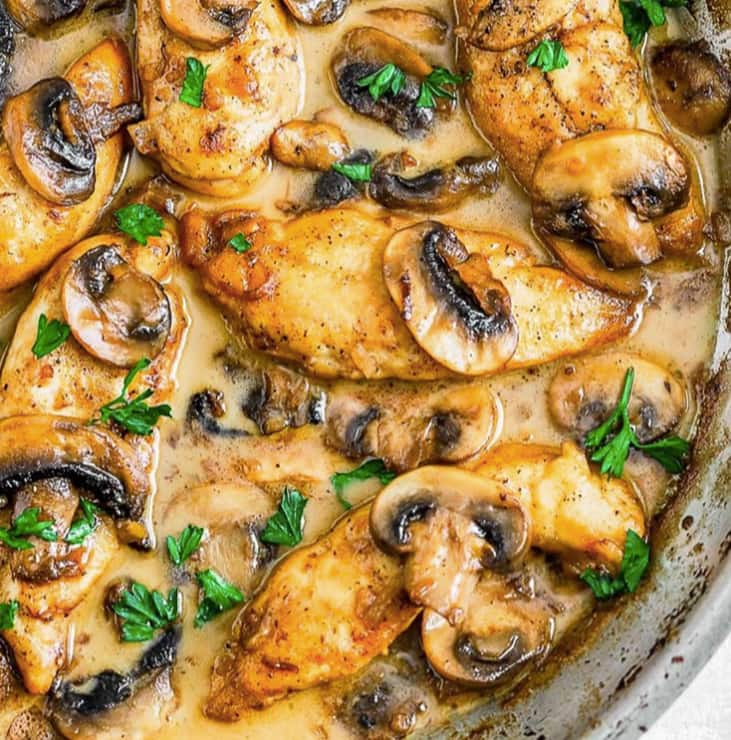 Ingredients
Boneless and skinless chicken
Three tablespoons of margarine
Flour
Mushrooms
Water
One chopped onion
Marsala
Wine
Half a teaspoon of thyme.
Method
Coat the chicken with some of the flour evenly and then heat a pan.
Add two tablespoon of margarine and proceed by frying the chicken for no more than four minutes. Keep stirring consistently until it turns golden brown.
In a separate pan, add the oil and then fry the mushrooms with the onions. Keep stirring and continue cooking until they become golden brown.
Add water followed by the marsala wine and heat until it's thoroughly cooked.
Serve the two together. This is one of the chicken breast fillet recipes that can be served with salad on the side.
10. Chicken piccata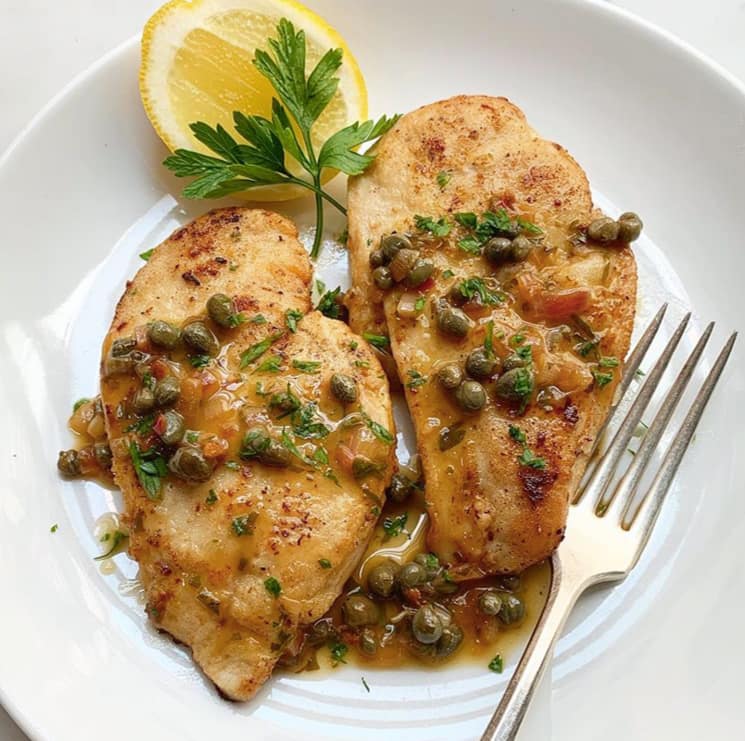 Ingredients
300g of pasta
A quarter teaspoon of salt
50 grams of flour, ground pepper
Four tablespoons of stork margarine
Chicken breasts in halves
Zest and juice of lemon
150 ml of chicken stock
Knorr seasoning
One tablespoon of chopped parsley
Method
Start cooking the pasta and add a pinch of olive oil and salt.
As the pasta continues to cook, add salt and pepper in a bowl, and then add the chicken.
Melt the margarine; fry them until they turn brown. Transfer them to a separate bowl and keep them warm.
Put the chicken inside the same pan, and then add lemon juice with zest. Boil it completely and then add the seasoning and parsley.
In a separate pan, add the margarine and put the pasta in it. Cook it for about 30 seconds and then serve. The paste is served on the chicken.
Garnish it with parsley and make sure to serve it hot.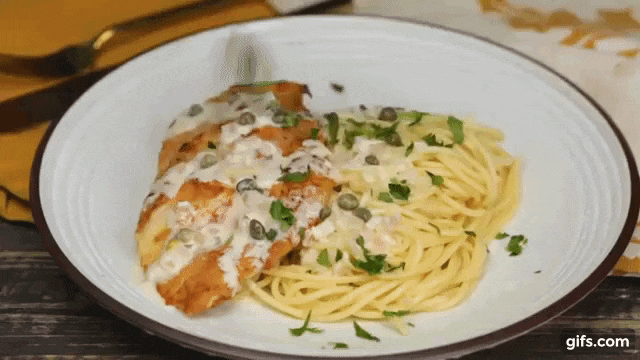 We hope that all questions on what to make with chicken breasts have been answered and that you have great chicken fillets recipe that you would enjoy trying out.
READ ALSO:
5 easy and healthy chicken wrap recipes
12 easy spaghetti and mince recipes South Africa
Banting bread recipes
Source: Briefly News