The entertainment industry can be so demanding that building healthy relationships becomes a hard thing to achieve. The Hollywood entertainment scene has proven how difficult it is for a celebrity to have an accomplished romantic relationship. Is that the case with the South African industry? Maybe the details of Nasty C girlfriend could highlight the matter.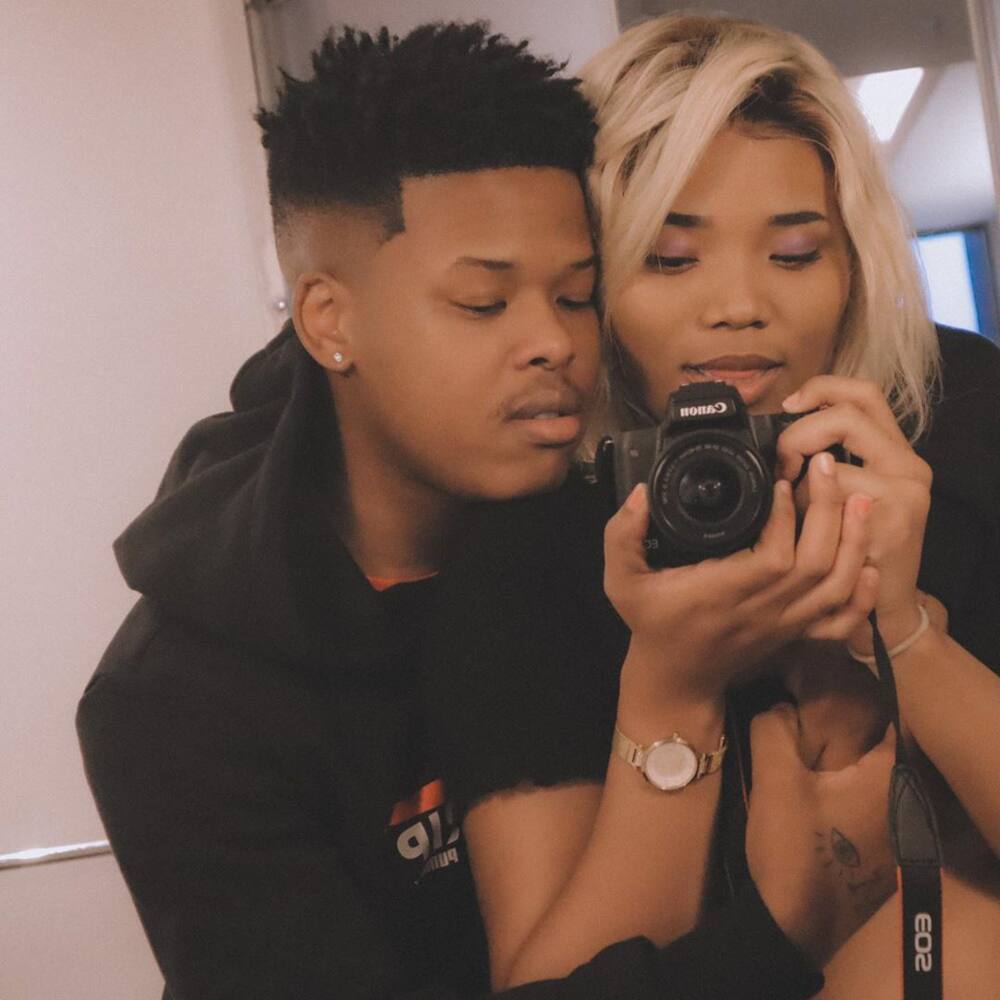 Some celebrities chose to keep their partners away from the limelight. In Nasty C's case, he decided not to distract his lover or expose her before the right time. Instead, he dropped hints about their relationship in hits like Send Me Away (SMA), Mrs Me, and Everything. When the appointed time came, Nasty C finally revealed the identity of Nasty C girlfriend to the world. Who is this lady who has continually been supportive of the artist?
Nasty C girlfriend
While on tour in Kenya in 2018, Nasty C mentioned that Ntombizodwa Beatrice Sibanyoni provides emotional support throughout his music career. On 27th April, he posted a picture of a girl on his Instagram account, wishing her a happy birthday. In the birthday message, he confessed his love for the girl whose name is Sammie. Is Beatrice and Sammie one and the same?
What we are sure of is that Nasty C's girlfriend has been by his side since he was just Nsikayesizwe David Junior Ngcobo. The two celebrated their seventh year together on the 16th November 2019. In SMA he states that Sammie was with him when he was trying to figure out things. But most fans only officially learned about Sammie this year, and rarely would you find the two posting each other's photos all over the social media. Here are some interesting facts about Sammie.
Sammie is the rapper's high school sweetheart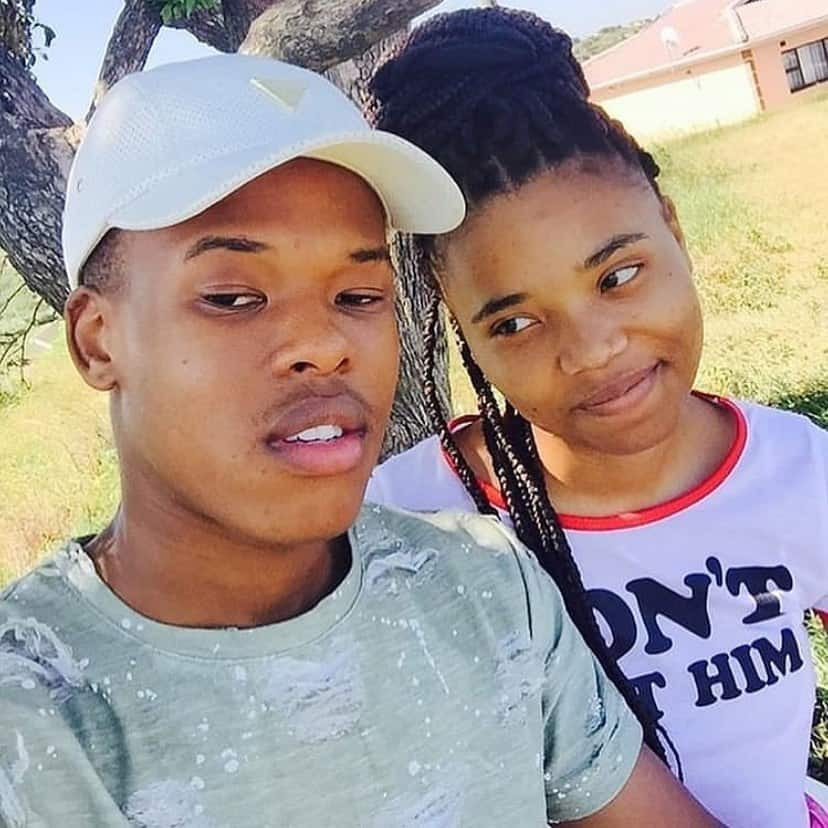 According to Nasty C, the two met while at Nuz Junior High School. At the time, he was in grade 8 while Sammie was in grade 7. The two became an item when Nasty C was in grade 9 and Sammie was only 15. By now, you are probably wondering how old is Nasty C. The award-winning rapper turned 23 years old on 11th February 2020.
The rapper introduced Sammie after she had completed high school
In an interview with Tshisha Live, the rapper revealed that he waited until Sammie was through with high school before exposing her. He also stated that he did not want the fame and limelight to distract Sammie. Nonetheless, Sammie seems to be adjusting well to this new life.
The artist's love story has inspired his lyrics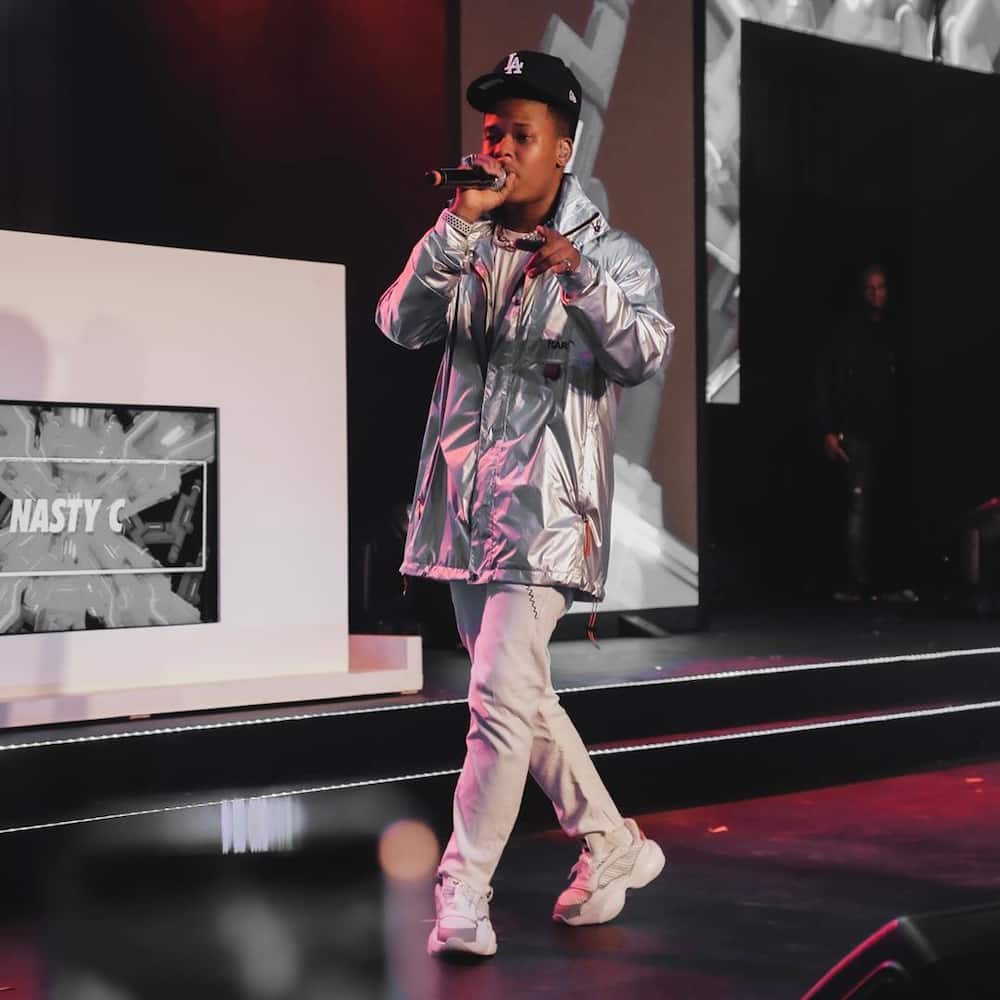 We know about Nasty C's girlfriend that she has been the subjects of his songs. In SMA, the rapper details their relationship journey, including the struggles along the way. From the look of things, Sammie has played a pivotal role in his life. Before the rapper releases any song centred on their relationship, he consults his girlfriend, apart from Bad Hair that made Sam somehow upset.
Sammie can sing
Like Nasty C, Sammie is gifted musically judging by the video she uploaded on Instagram. So, how would these two lovebirds sound in one track?
Sammie is a fashion enthusiast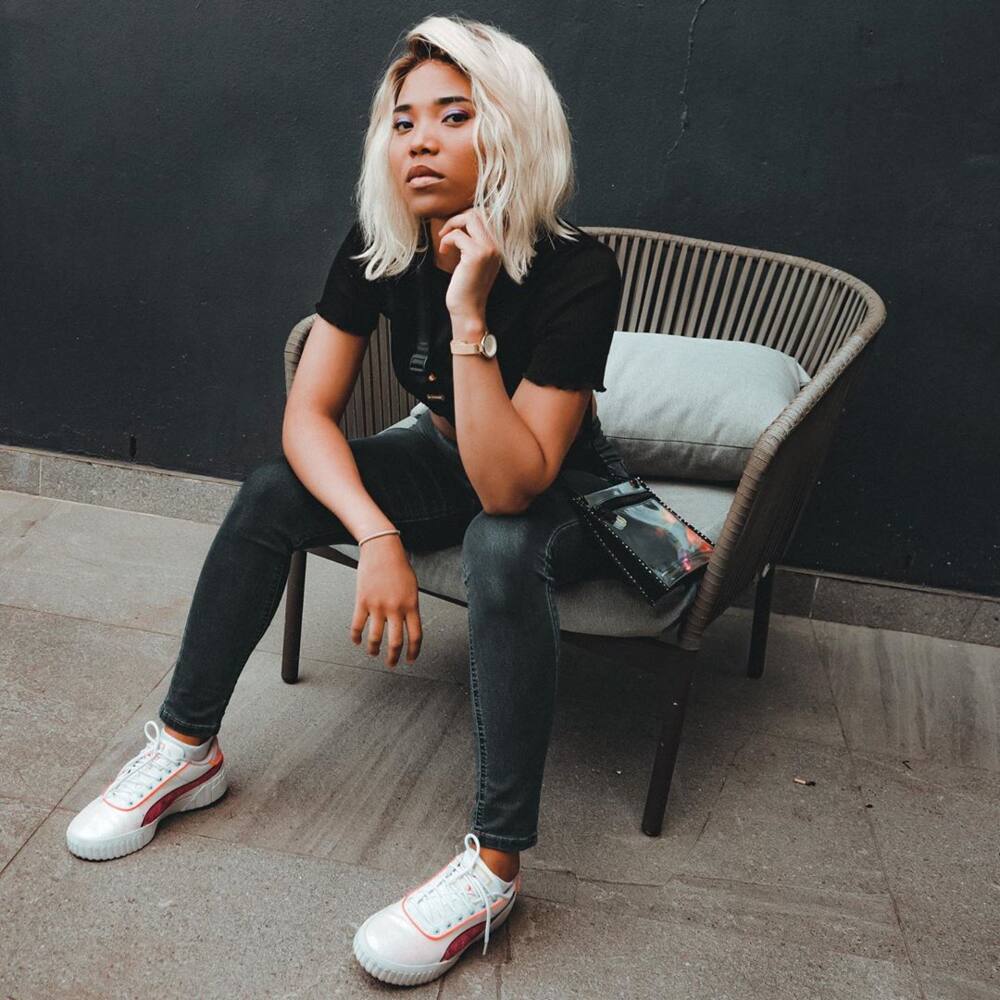 Ntombizodwa Beatrice Sibanyoni often posts images of her photoshoots on Instagram. She particularly loves street-inspired styles.
Sammie is an eye candy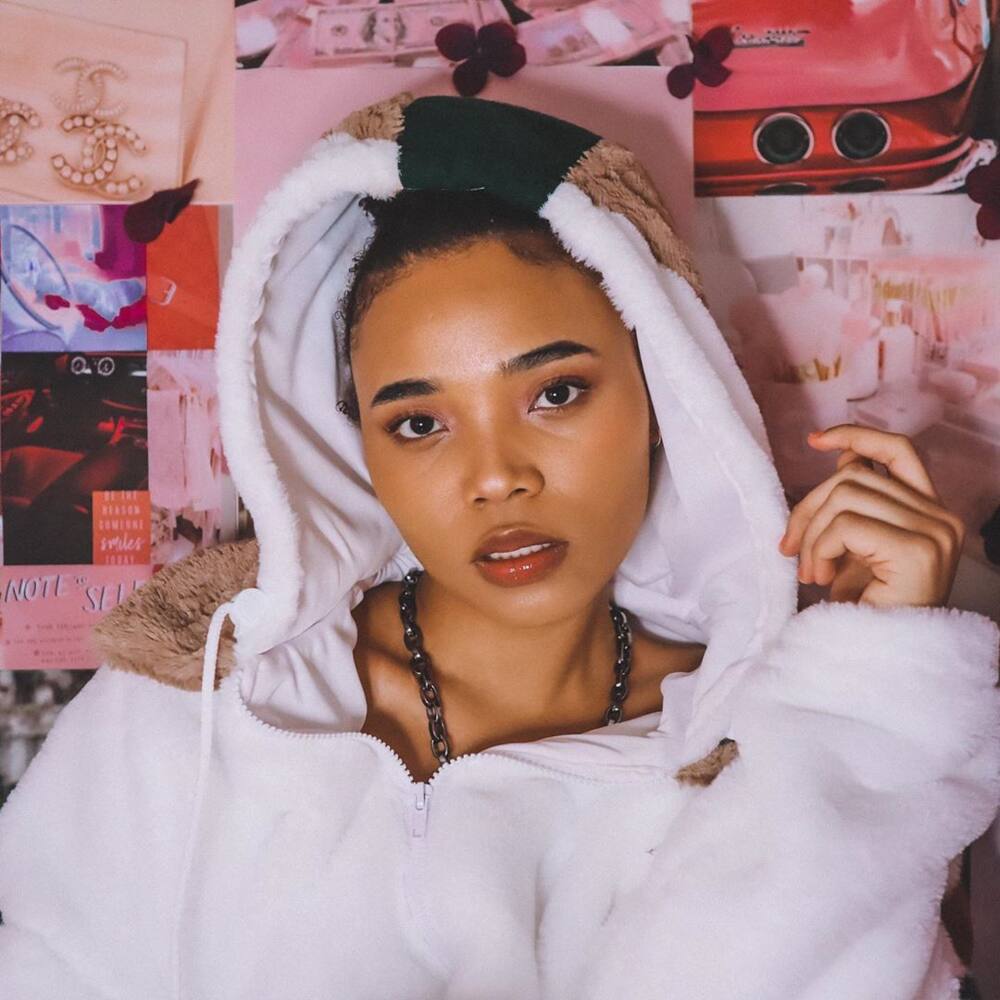 They say beauty is the eyes of the beholder and we say Sammie appeals to even the non-beholders. She gets her good genes from her gorgeous mother.
Does Nasty C have a child?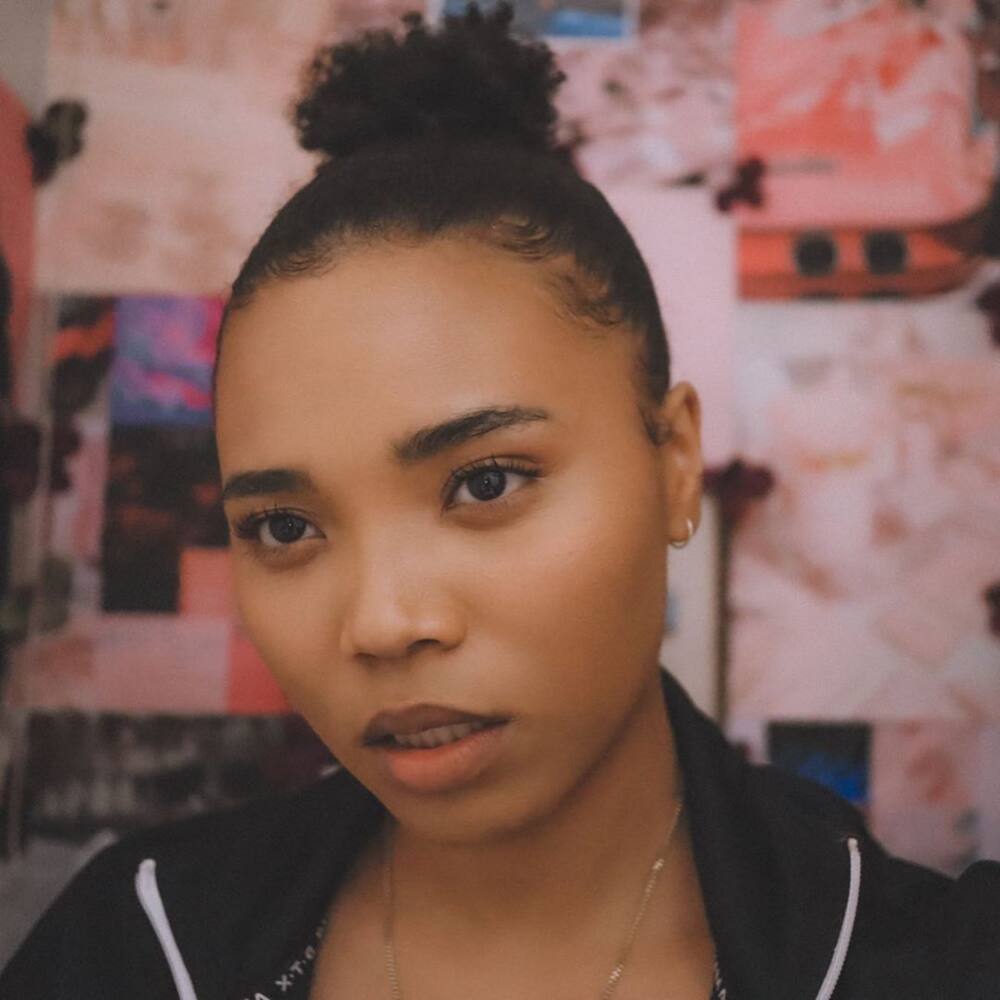 In May 2018, the award-winning artist announced that he was expecting twins. Further, he asked his fans to suggest names for the twins. The twins arrived on the 6th July 2018, and the talented rapper named them Strings and Blings. No, Strings and Blings are not children, but it is the name of his sophomore album.
READ ALSO: Nasty C wishes his beautiful bae Sammie a happy 22nd birthday
Nasty C house and Nasty C car may be a measure of his success till now, but the details in his journey make it all worth it. People like Nasty C girlfriend have contributed to his growth this far, showing the importance of a good support system in life. We wish the couple all the best in their relationship.
READ ALSO:
AKA treats fans to two snippets from his unreleased catalogue
Nasty C left speechless by album cover with his late mother on
Somizi impersonates bestie Bonang Matheba in hilarious TikTok video
Nomzamo Mbatha looks fierce in makeup-free pics, fans love it
Source: Briefly News