Minnie Dlamini biography, NetWorth, wedding, divorce rumors
South Africa is no doubt home to a considerable number of celebrity figures both in Africa and the world at large. However, not many celebrities can match the unique glamour portrayed by Minnie Dlamini. She has managed to influence the South African entertainment scene ever since she became active. The huge popularity she enjoys can largely be attributed to her success and appealing lifestyle. So, what should you know about Minnie Dlamini and what makes her such a popular figure?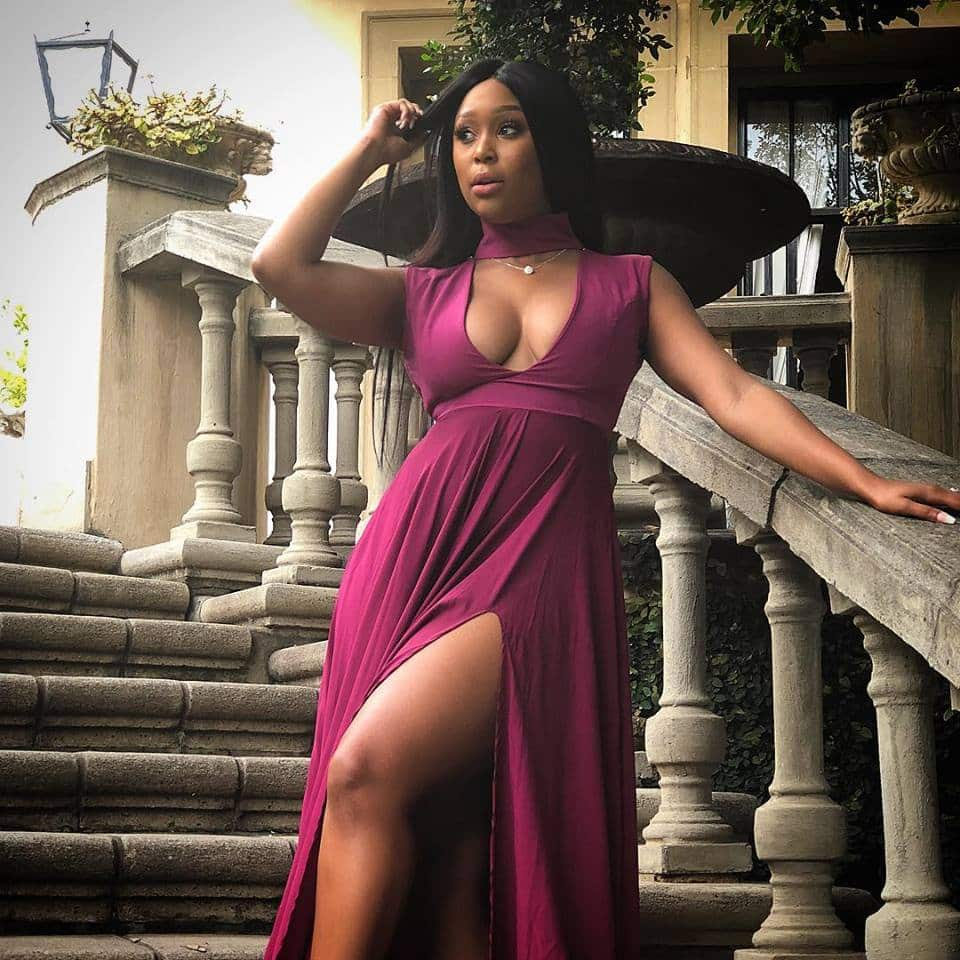 Quick bits on Minnie
Official Name: Minenhle Dlamini
Nickname: Minnie
Nationality: South African
Date of Birth: July 7th, 1990
Education: Northlands Girls High school and the University of Cape Town
Parents: Jabulani Dlamini and Queen Dlamini
Career: Television presenter, model, and actress
Minnie Dlamini age and early life
Minnie Dlamini is one of the youngest and most influential media personalities in South Africa. Born on July 7th, 1990 in Durban KwaZulu-Natal province, she is the daughter to Jabulani Dlamini and Queen Dlamini. Minenhle attended Northland's Girls High School after which she joined the University of Cape Town. However, she dropped out of school to pursue her TV career.
Minnie Dlamini career
Minnie's career at a glimpse
Presenter at the LIVE TV and covered "World Cup 2010" and "Youth Day."
Presenter at SABC 1's show: "Mzansi Insider" and "SoccerZone."
Currently a sports presenter at SuperSport
Actress in "Generations" "Wild" and "Rockville"
Presenter at international award ceremonies
Model for South African store; LEGit
Minnie Dlamini wears several hats and performs exceptionally well. Her career is quite promising, and she has worked hard to make to the top. Minnie had her first job while she was only 17 years. She briefly worked as a promoter before joining Urban News where she worked as an intern learning how TV works. In 2010, she came into the limelight at a very young age. While still pursuing her studies at the University of Cape Town, LIVE TV took her in as their presenter.
The gorgeous presenter's star rose while she was covering the "world cup" celebrations and "Youth Day." As she became a regular face on South African screens, Minnie was tasked with hosting "Mzansi Insider" which was a lifestyle show on SABC 1 channel. Still, in 2010, the beautiful presenter had a stint in acting after she made a guest appearance as 'Miranda' in the popular "Generations" Soap on SABC 1.
Apart from featuring on Generations, she has also played a leading role in the soap "Wild" as Zintle Lebone and "Rockville' as Nosipho Bogatsu. Appearing on such popular shows played a role in catapulting her image and brand.
In 2012, Minnie quit her job at SABC 1 to concentrate on her acting career. However, in 2013 she returned to SABC 1 and was back to presenting shows where she switched to sports broadcasting. Together with Thomas Mlambo, they did "SoccerZone" until 2016 when they called it quits.
The sassy presenter has not only been featured on TV shows but has also hosted local and international award ceremonies. The ceremonies she has featured in include:
South Africa Film and Television Awards
PSL Awards
14th Metro FM music awards
Africa Magic Viewers Choice Awards in 2016.
Minnie has also had a stint in the world of modeling where she was the face of LEGit. She also launched her fashion line called the Minnie-series. More to that, Minenhle has also been involved in numerous entertainment projects and now works for SuperSport where she has proven her worth as a sports show presenter by covering the World Cup in Russia.
Who is Minnie Dlamini husband?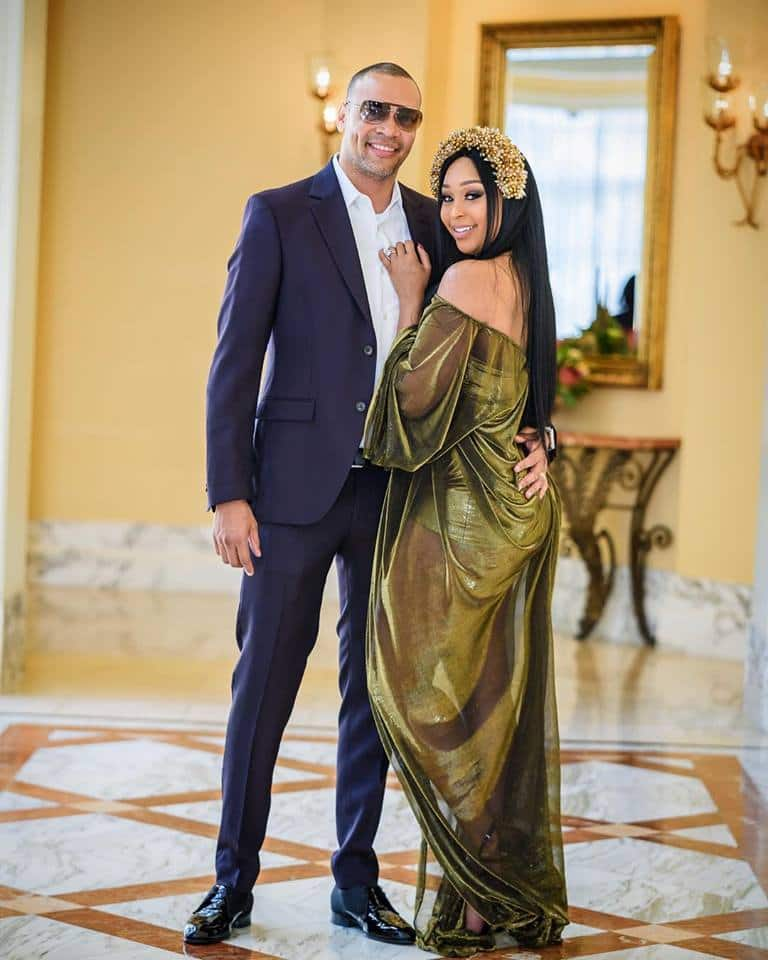 Minnie is married to Quincy Jones, and they tied the knot in 2017 in Durban. Unlike most millennial girls, she is proud to be called Minnie Dlamini Jones.
Minnie Dlamini wedding photos
This girl has beauty and brains, and this did not escape the eyes of love-hungry men. She dated several guys and finally settled for Quincy Jones. On July 8th, 2017, they had a traditional ceremony which was conducted at Glenn Hills in the North of Durban.
Her traditional wedding was a star-studded affair that hosted some of the most celebrities in South Africa. In attendance were big names like Anele Mdoda, Unathi Msengana, Somizi, Euphonik, Jessica Nkosi, Norma Gigaba, Thando Thabethe, Liesl Laurie, Jimmy Tau.
On 16 September 2018, they had a white wedding which was equally filled with pomp and color. Owing to the couple's celebrity status, their marriage presented a golden opportunity to make an extra buck. It was covered on television with multichoice acquiring the coverage rights for a whopping R6 million.
Furthermore, the wedding was so publicized that she ended up creating a reality show dubbed "Minnie Dlamini: Becoming Mrs. Jones." On this three-part documentary series, she documents her journey before and after marriage. The reality show went on to become so big that it became the highest rated show in the history of Vuzu App which is owned by DSTV. This show made Quinton Jones a popular figure as it covers the glamorous life of the two love birds.
The public always has something to gossip about celebrity couples, and the Jones are no exception. There have been rumors doing rounds that Minnie is pregnant. These rumors were fueled by pictures that surfaced online where she seems to have added weight
On a TshisaLIVE interview, she stated that she did not feel under pressure to become pregnant. Instead, she sought to leave people guessing whether she was pregnant or not. If anything, she has received offers to document her journey through pregnancy.
The popular media personality is excited about her marriage as she was quoted saying that she cannot wait to see her husband become a father. When she was featured on Destiny magazine, she was thrilled by the fact that marriage has given her a reason to stay grounded away from the dark scenes that filled her previous life.
Apart from pregnancy rumors, she has also been a victim of cyber bullying on several occasions. The first instance was when she was bashed for claiming to be a virgin. Moreover, she has also been criticized for adding weight after her wedding. These low moments have not hindered the television queen from building an excellent career. Courtesy of her support system, she has withstood the harsh criticism and also learned to embrace her curves.
Among the most damning talks that have come her way were the divorce rumors. The Sunday Times had reported that the couple had an altercation at the Cape Town International Airport. But while speaking to Tshisa Live, Quinton Jones wife sought to refute the claims and clarified that being a wife was her most important role.
She further reiterated that her marriage is healthy and no amount of lies would break it. Unfortunately, the showbiz darling lost her precious wedding ring in a robbery incident before she traveled to Russia to cover the Word Cup for SuperSport.
Minnie Dlamini net worth
Like many other fans, you may also be asking, "What does Minnie Dlamini do for a living? As earlier stated, she is;
a commercial model,
actress, and
top television show presenter
Her diligence and hard work has paid off since she lives like a queen. The lady is famous for her expensive taste. Having presented some of the highest rating shows and prestigious award ceremonies, it goes without saying that she is pretty wealthy. Currently, her net worth stands at a cool $1.2 million.
With her wealth, Minnie is a firm believer in helping the needy. She runs the Minnie Dlamini Foundation which she founded in 2014. The foundation aims to provide less privileged South African girls with an opportunity to acquire sound education. So far, this foundation has played a vital role in ensuring dozens of girls get a quality education for a better future.
Minnie Dlamini lifestyle
Minnie is among the wealthiest celebrities in South Africa. And to enjoy the trappings that come with fame and money, she settles for nothing but the best. Among the fine things she owns is an expensive Minnie Dlamini house which is located in the leafy suburbs of Durban. The house is fitted with lavish accessories that befit its standard.
When it comes to fashion, she is an A list fashionista. Her incredible sense of style coupled with her gorgeous curves cannot go unnoticed. She is famous for her designer Minnie Dlamini dresses which are entirely cut according to her size.
During the first anniversary of her wedding, the couple traveled to France to celebrate their marriage. From Minnie's Instagram photos, you can tell that the couple was having a great time. During the vacation, she was spotted wearing a classy Polk dress as she posed for photos with her hubby.
Mrs. Jones has worked hard to build her brand and become the successful media personality she is. Joining the entertainment industry at a tender age and remaining relevant nine years later is a huge achievement. If anything, the popular sports anchor's star is just shining brighter. Her consistent growth and resilience are a source of inspiration for young women who want to join the murky world of entertainment.
Unlike other celebrities who are embroiled in scandals and rocky starts to their marriages, Minnie Dlamini has proven that she made the perfect choice by settling down because she can now make decisions that will see her move to the next phase of her life and career.
READ ALSO
List of South African female celebrities
Top 20 curvy South African celebrities
List of hottest South African actresses with pictures
Source: Briefly News