Jeannie D biography: age, house, bikini photos, brother, husband, career and net worth
Jeannie D is a goddess. She is blessed with a sexy body, a beautiful face, and an angelic voice. She has all the qualities that any man would ever wish for in a lady. Her rise to the top has taken her hard work and resilience. The icon that you see has taken many risks in life. Here is all you need to know about her.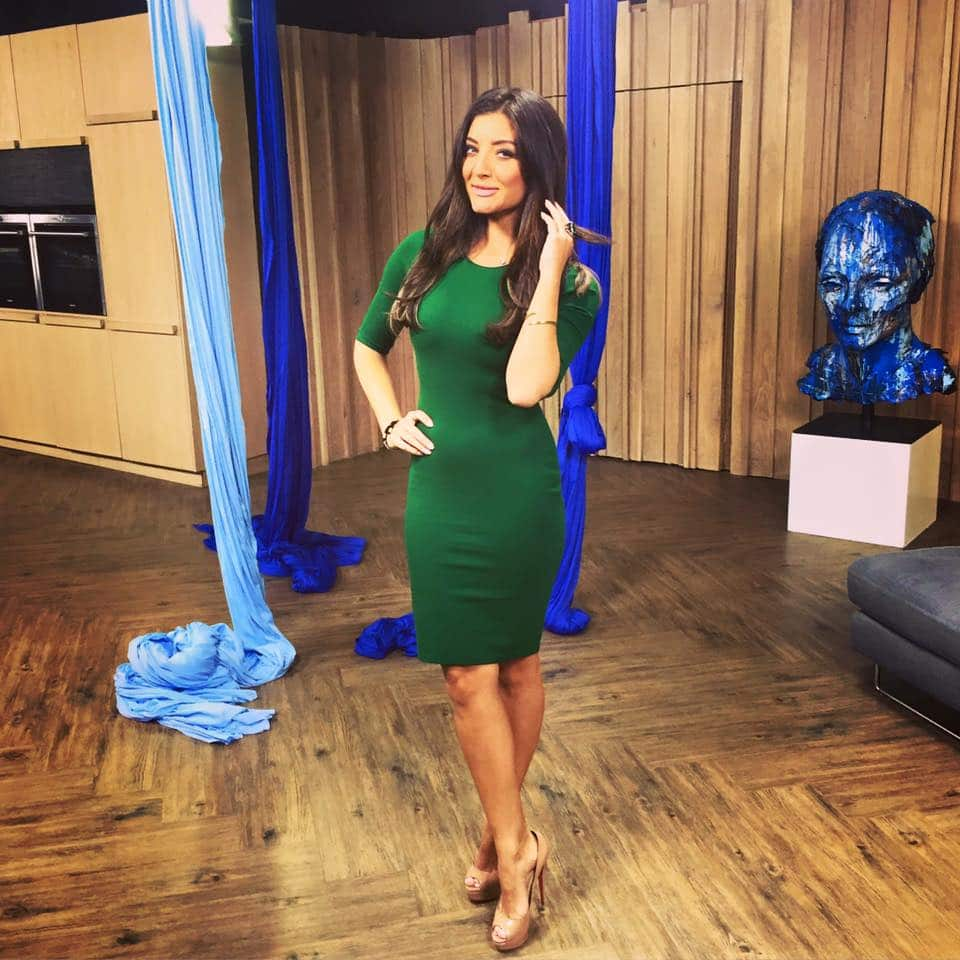 Jeannie D has left a mark in every venture that she has tried. Her career started when she was young when she learnt the art of taking risks and going for her dreams. She gave her best as a radio presenter and later on took the risk of trying out being a TV host. She is famous for her shows; the Top Billing and the Afternoon Express show. She is also the reason behind the Jennie D perfume. You probably have asked yourself the question, who is Jeannie D? How about we tried to figure out the answer to this question.
Jeannie D biography
Jeannie de Gouveia, popularly known as Jeannie D, is a South African television presenter, actress, radio DJ, and entrepreneur. She is famous for her angelic voice through a radio show that she worked in. The show is aired on Good Hope FM radio. She is also renowned for her career as a presenter on Top Billing show. Apart from her job, she also took part in the second season of Strictly Come Dancing, where she lasted for six weeks. The show airs on SABC2.
READ ALSO: Babes Wodumo biography: age, family, abuse, boyfriend, engagement and pregnancy rumours
Jeannie D age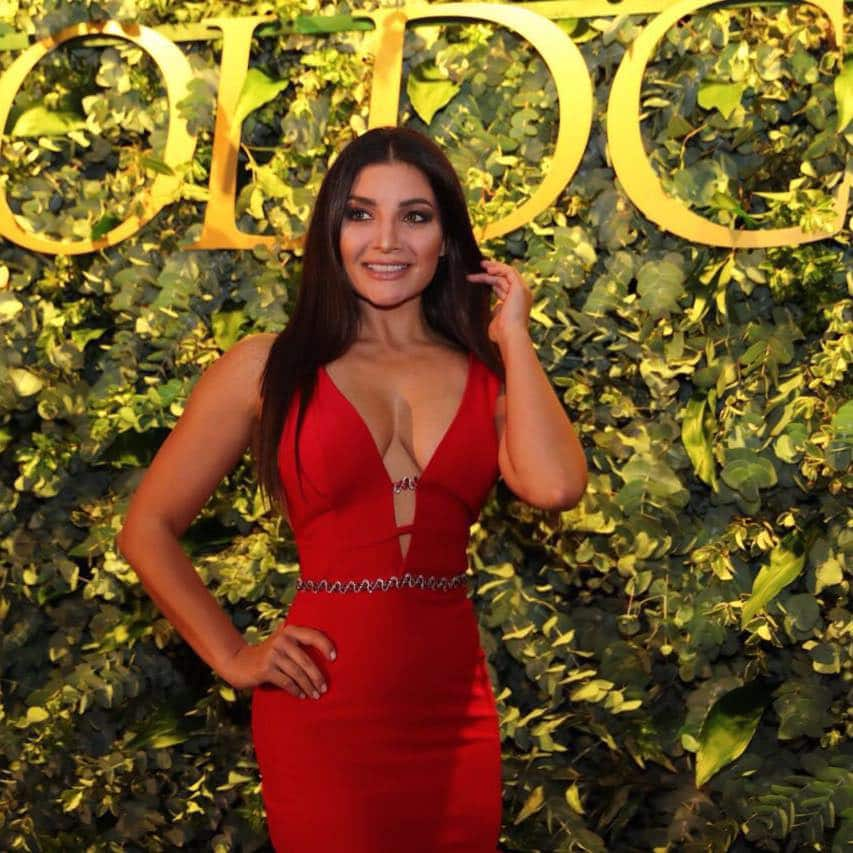 Young and attractive as she may look, you might be interested in knowing when was she born, and maybe her age too. She was born on the 13th of April 1982; hence, her age as of date is thirty-seven. She, however, does not look like it. She was born in Johannesburg and spent her childhood life there.
Jeannie D family
As a young girl, she grew up under the care of both of her parents and siblings. She had a younger brother and an older sister. Her family was bound by love. Both of her parents believed in her in all her aspects. They supported not only her education but also her career. Until date, they still show their love for their daughter and are very proud of her achievements.
Jeannie D education
Having grown in Johannesburg, Jeannie went to Colin Mann Primary school in Germiston. When she was twelve years old, she auditioned and was selected to join the National School of Arts. For her A levels, she enrolled at Rand Afrikaans University where she pursued a Bachelor of Arts in Communications. While at the university, she won the title of Miss Rau in 2002.
Jeannie career
Jeannie's career dates back to when she was a young girl. She had a passion for the arts. As young as twelve years old, she went to an audition for acting at the National School of the Arts (drama). While she was there, she got the chance to perfect in her voice and her acting skills. She was also a part of the school's radio station, RAU Radio.
After going through campus, she made up her mind to relocate to Cape Town and establish her career. It so happened that Good Hope FM was also looking for presenters at the same time. That is how she landed on her job. She started with the graveyard shift. Later on, she grew to become a newsreader.
Her consistency later on earned her a great show, The Jeannie D show on Good Hope FM. She show would air for four hours, from 6 pm to 10 pm, on weekdays. In 2006, she chose to quit her role at Good Hope FM to pursue her television career.
In the same year, she had the admirable opportunity of interviewing celebrities like; Jimmy Choo, Laurence Fishburne, Jonathan Rhys-Davies, Kevin Spacey, Kate Bosworth, Keanu Reeves, David Gray, and Sandra Bullock.
Her acting skill flourished when she featured in a film, Mercenary for Justice. In this film, she played the role of a bank teller. The film did so well in the country.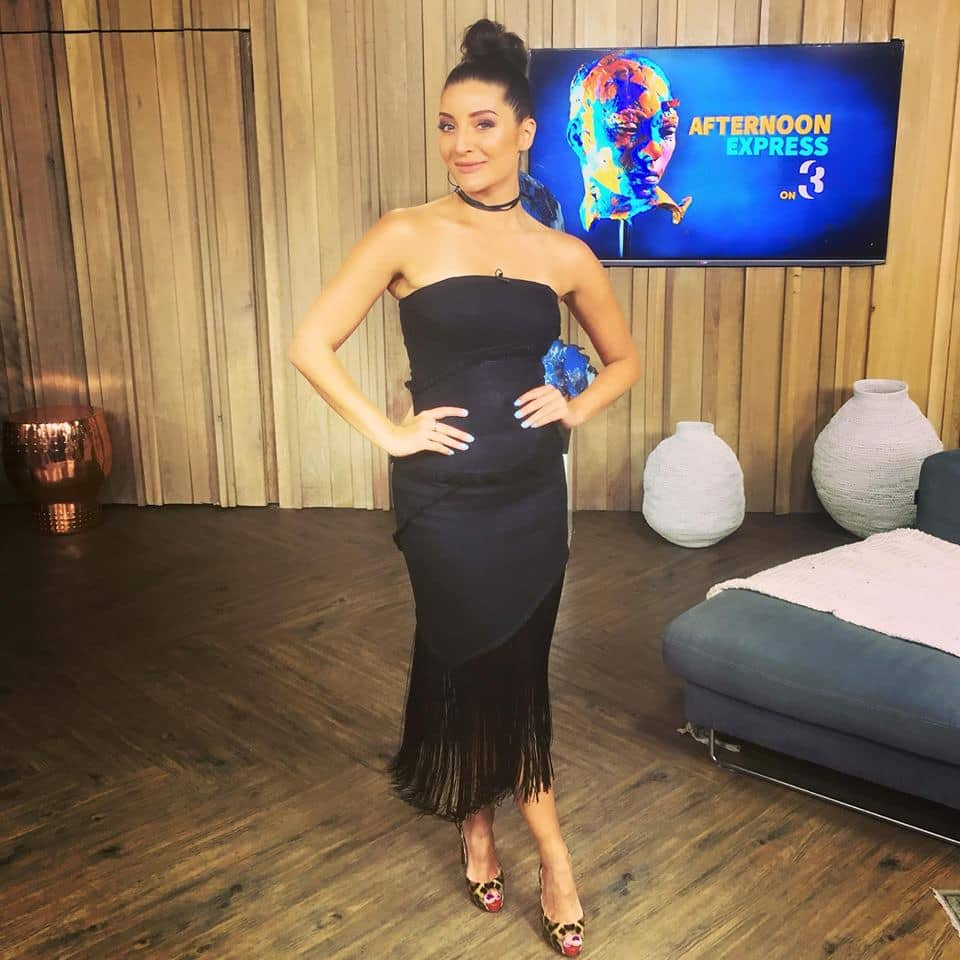 One of her most significant breaks was in 2012 when she had the opportunity to host the 6th Annual South African Film and Television Awards (SAFTAs). She co-hosted the awards alongside Terence Bridgett and Bridget Masinga. Her most significant thing was in 2015 when she started hosting a show SABC3. The name of the talk show is Afternoon Express.
Jeannie D top billing
Jeannie D is proud to have joined the Top Billing show. The show is SABC 3's lifestyle magazine show. There, she got the chance to interview celebrities like Candice Swanepoel. Candice Swanepoel is from KwaZulu-Natal and has made it by being a model for an established brand, Victoria's Secret.
Jeannie D top travels
The influence she had in the Top Billing show earned her a chance on the Top Travel show in 2008. She joined prominent presenters like Michel Mol, Jo-Ann Strauss, Nico Panagio and Janez Vermeiren.
Apart from her career, she also earns money from her perfume business. Jeannie D perfume is a line of perfumes that she launched in 2013. The perfume is from Switzerland, although it is packaged in Durban, South Africa. She also owns a gin company called The Finery Gin.
Jeannie D husband
She is in a relationship with Brennan Wright. Brennan Wright is a model, CEO of Diggit, and a web developer. Their relationship dates back to the first time they met in a nightclub. By then, Jeannie was still dating her ex-boyfriend Jon Firth, who is also a model. The two had been engaged before they separated. Brennan Wright and Jeannie are not yet married.
Jeannie D bikini
Apart from being a media personnel, she has the body of a goddess. In another life, she would have made a stunning model. She has shared her bikini photos, and all they do is leave men drooling. Here are some of her sexy photos.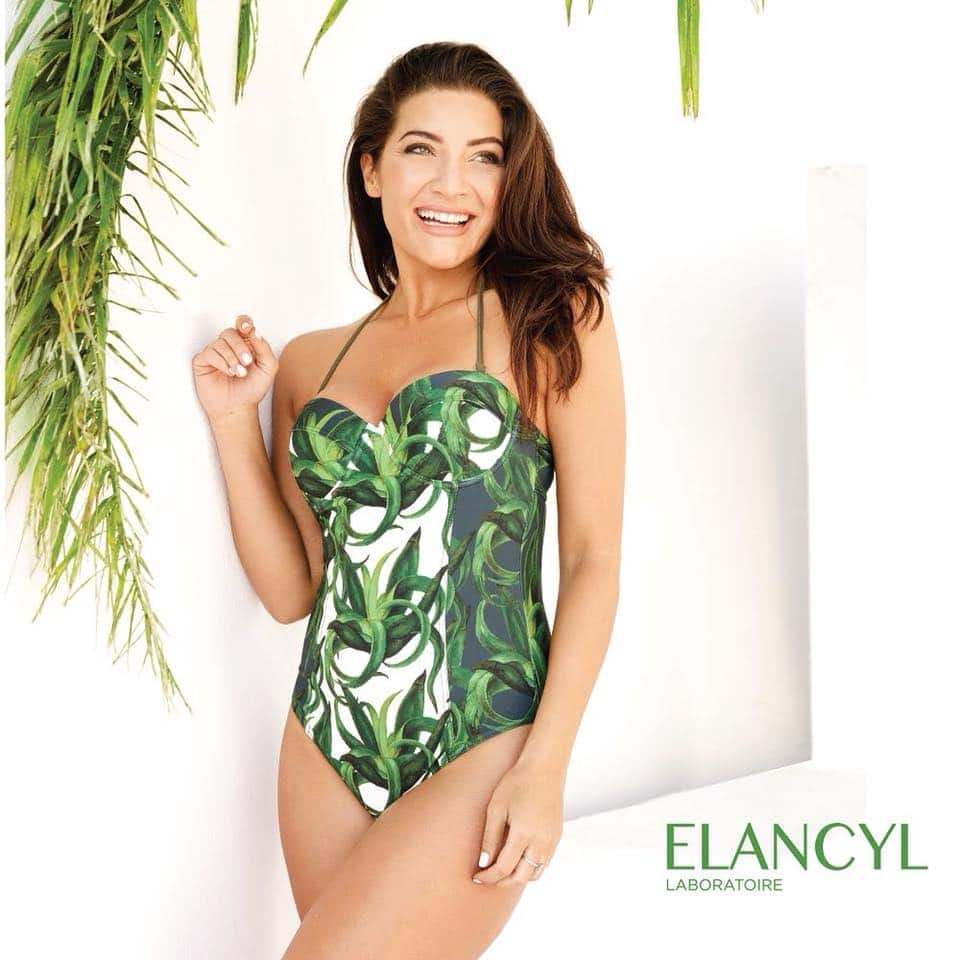 Jeannie does not look like a thirty-seven-year old.
she is body-goals for most ladies.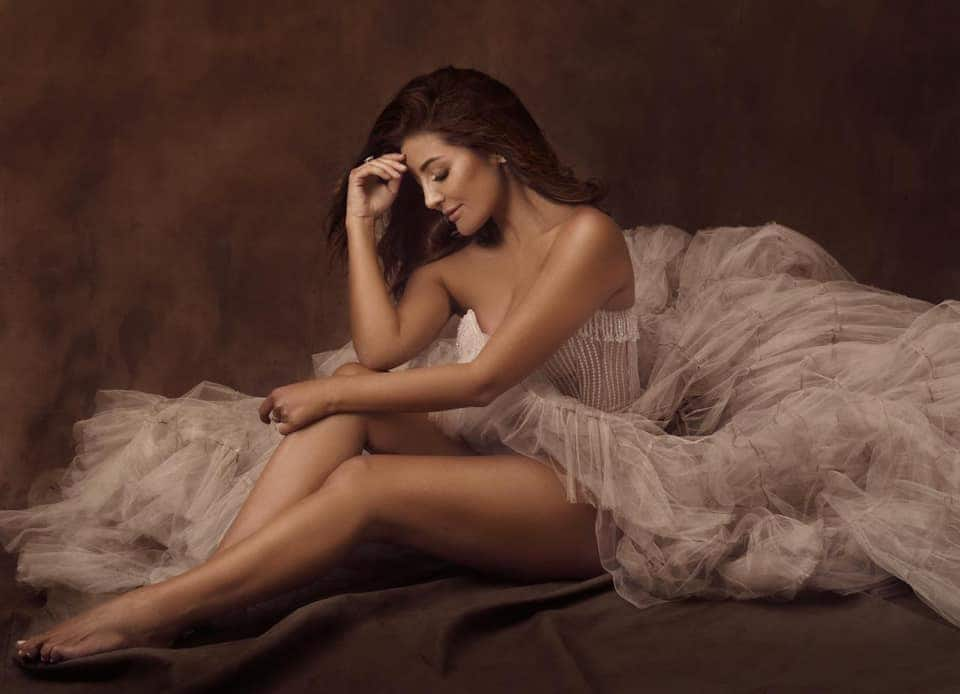 Maybe she should have been a model.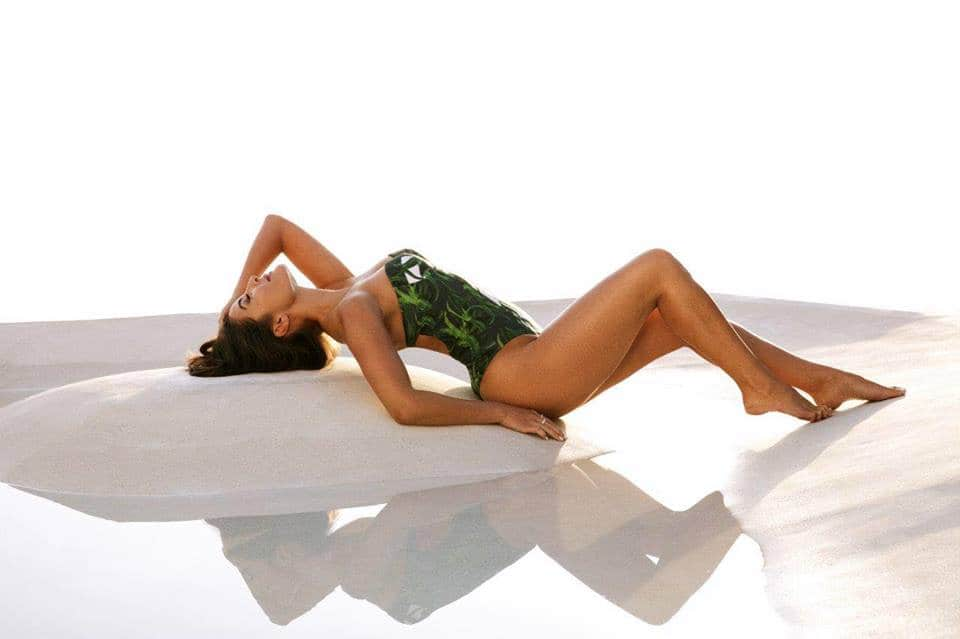 Jeannie is a goddess.
Jeannie D net worth
Jeannie D has a net worth of $650, 000, whose origin is her career.
Jennie D is a lady that people should look up to. She is blessed with a gorgeous face and a magical voice. Her body is also one to reckon. She works towards maintaining her body and does not look anything close to her age. Career-wise, she has made it and is living the life she dreamt of. She hosts big shows, like the Top Billing show. She is also an entrepreneur as her perfume business is doing quite well. What more would you look for in a role model? Let us know in the comments.
READ ALSO:
12 Boity Thulo hottest photos so far
Unathi Msengana biography, husband, kids and age
Dj Zinhle biography: boyfriend (AKA), house, age with pictures 2019
Source: Briefly News