15 famous South African musicians and celebrities who died poor
Being famous comes with its share of challenges that the ordinary person may not understand. Famous South African musicians and celebrities often face the pressure to impress others, especially with material things and lavish lifestyles. The struggle manifests when they go broke after a period of living beyond their means. Lately, more people are concerned about the matter of celebrities dying destitute. The situation can be rectified through proper financial guidance and planning.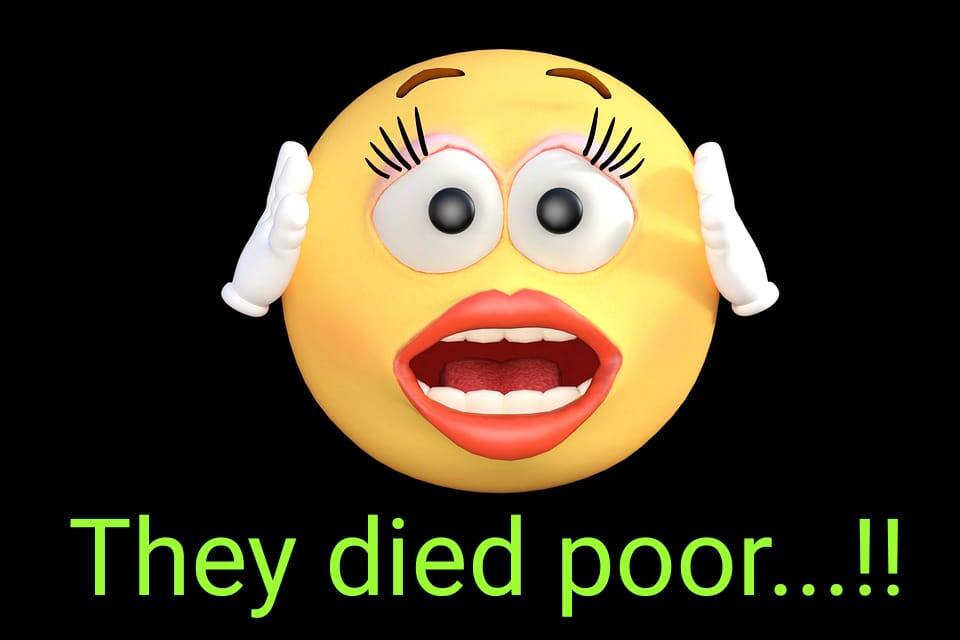 The life of a celebrity is often flashy and admirable. Some famous people, however, struggle a lot behind the scenes. Unfortunately, they may not have reliable friends or family to confide in for support and help. This is partly due to the fear of their struggles being exposed to the public. Seeing South African musicians and celebrities dying poor is a vexing issue. The same scenario has been observed among international celebrities and musicians as well. Who are the famous South African musicians and South African celebrities who died poor?
READ ALSO: South African celebrities who died in 2017 and 2018
South African musicians and celebrities who died poor
Celebrity life can get into your head and push you to squander all your fortunes without thinking about the future. Sometimes, unforeseen circumstances like chronic diseases may snatch all the fortunes away. Some of the South African singers and celebrities in South Africa who died poor are:
1. Prokid
Prokid, whose real name was Linda Mkhize, was one of the most famous South Africans. He was a renowned rapper and producer. Wozobona was one of his best songs, and the album Soweto was one of his best releases. He is in the list of South African celebrities who died in 2018. Before his death, he was not only famous but also one who led a lavish life.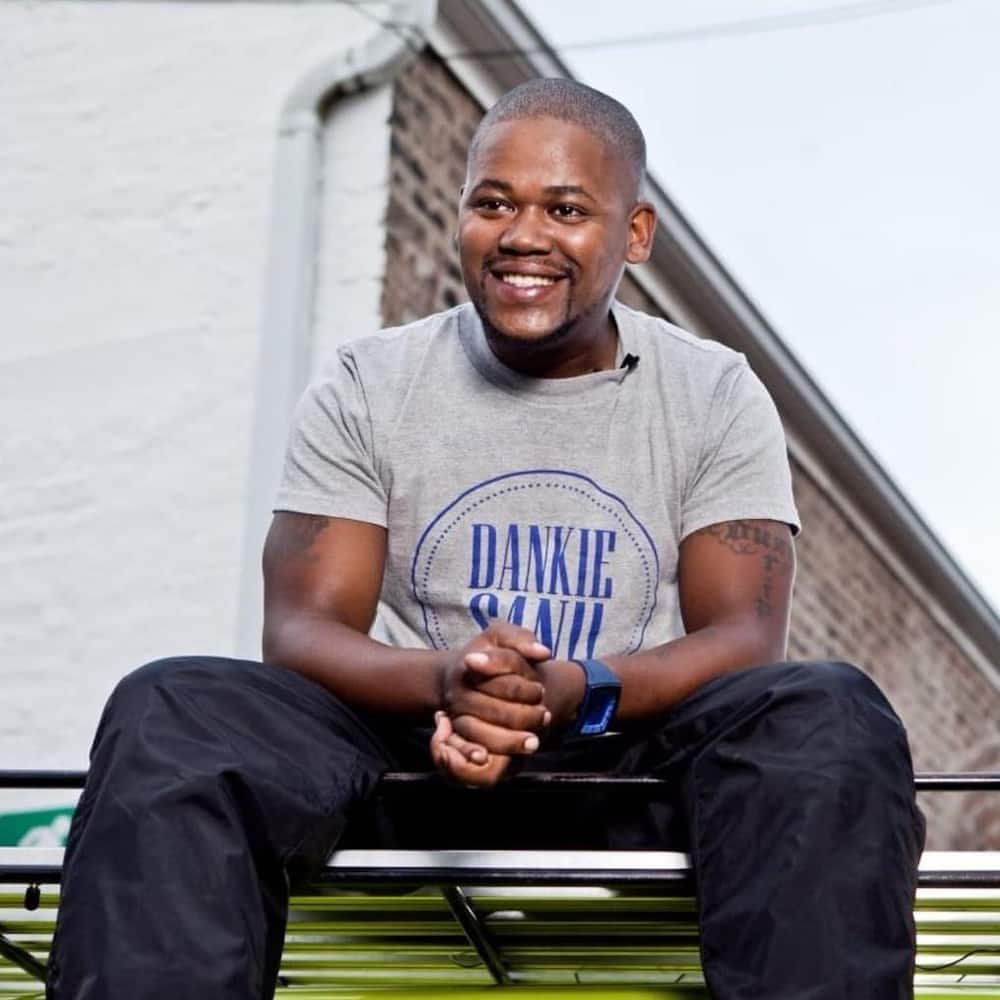 He died on the 8th of August 2018 at his girlfriend's house after a seizure. He had been having an affair with his girlfriend Mandisa Mbanjwa for a year without his wife's knowledge. Prokid had been living in her apartment in Johannesburg CBD for about a week when he died. The rapper was one of the South African celebrities who died at age 37. Prokids wife had a hard time accepting his demise.
At the time of his death, Prokid was poor. The government chipped in to facilitate his funeral. Musician L'vovo was keen to say that South African music artists often die poor because they lack support from home. He admitted that life is often tough for most celebrities.
2. Lundi Tyamara
Lundi Tyamara is one of the South African celebrities who died recently. Who is Lundi Tyamara? He was a gospel musician who was widely known for many gospel hit-songs, among them, Ndixolele and Mphefumlo Wami. He particularly caught the attention of young people with his unique style of music. Where was Lundi Tyamara born? The gospel artist was born in Worcester, Western Cape, South Africa. He went on to become one of the best gospel artists in the country.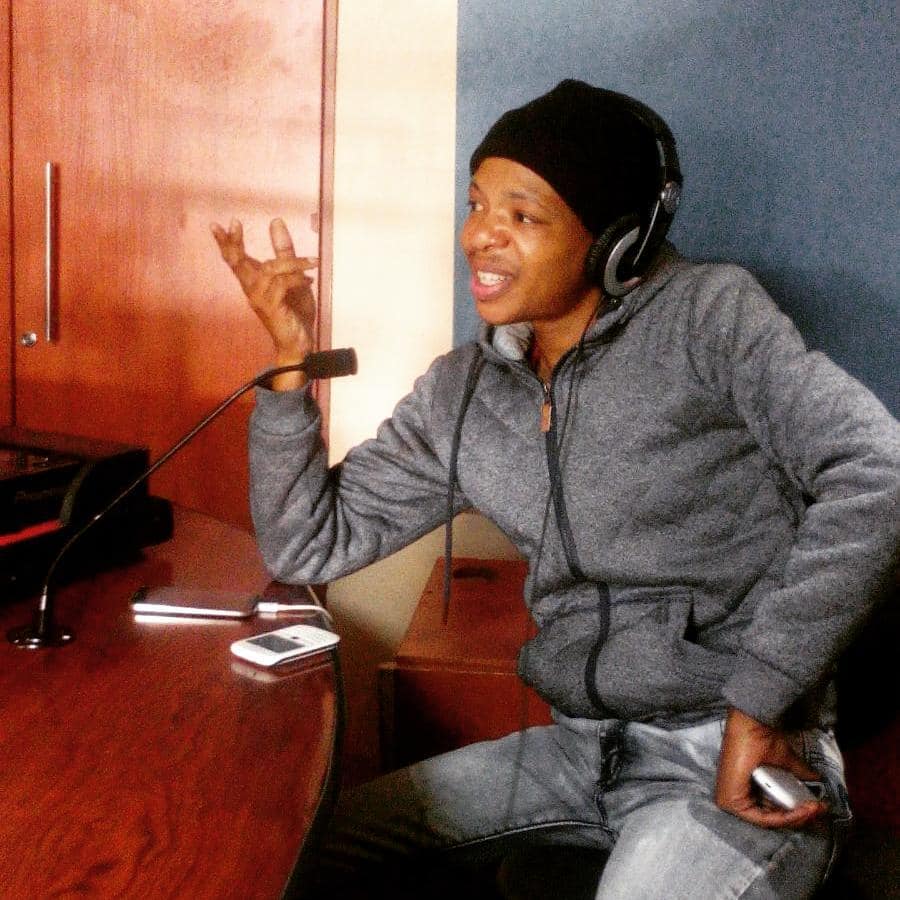 What killed Lundi gospel singer? Lundi is in the list of South African celebrities who died in 2017. He died on the 27th of January 2017 following complications from stomach Tuberculosis and a liver condition. He took in his last breath at 12:40 am at the Edenvale Hospital, Johannesburg. He died at the age of 38 years. In his music career, he sold over 3.7 million albums and won many awards, including KORA and South Africa Music Awards.
At the time, Lundi took his last breath, and he was both homeless and broke. He had been kicked out of his rental townhouse in Mondeor, Johannesburg. When he was kicked out, he reportedly contacted a friend on WhatsApp to ask for a loan of R950 to pay for a storage facility for his belongings. He is one of the South African millionaires who became broke. Although the reason for going broke is unverified, one of his friends claimed that his manager, Anele Hlazo, was the cause of his deplorable financial situation.
3. Mandoza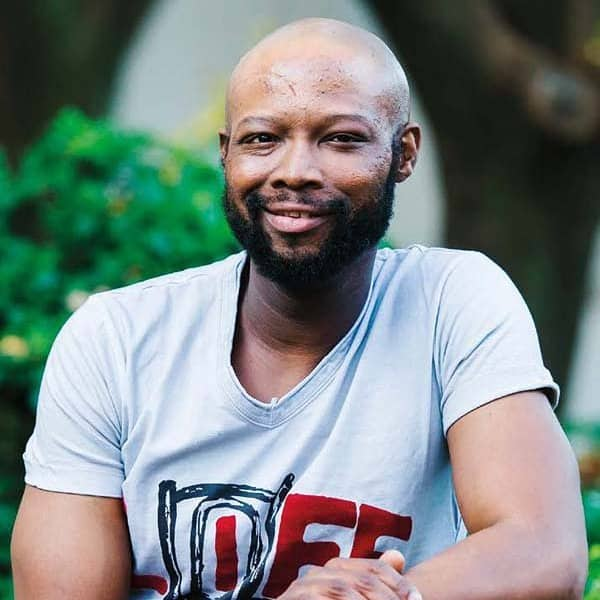 Mduduzi Edmund Tshabalala, commonly known as Mandoza, was a Kwaito artist. He is one of the South African celebrities who died in 2016. What did Mandoza die of? He died on the 18th of September 2016 from pharyngeal cancer which has cost him his eyesight. Some of his famous songs were Sgelekeqe, Indoda, Tornado, Godoba, Ngalabesi, and Nkalakatha. He was a successful artist whose second album, Nkalakatha, sold 350,000 units. He won many awards in the local and international music scene.
Mandoza is listed as one of the South African celebrities who died poor. His family, however, refuted these claims. Nonetheless, the public believes that he died a broke man because there is no evidence that the artist was living large at the time he died.
4. Senyaka Kekana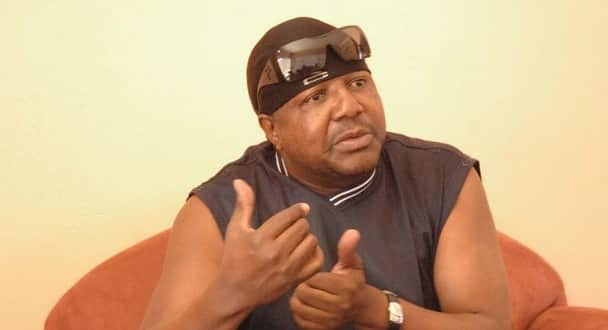 Senyaka Kekana was a famous rapper, Kwaito artist, actor, and comedian. He rose to fame in the 80s. One of his bestselling songs was Go Away. Other popular songs were Chisa Mpama, Romeo Wa Nkolota, and Fong Kong. He is one of the South African celebrities who died in 2015 after being hospitalised for a fortnight. He died from pneumonia-related complications.
Senyaka died a broke man. His family had to request the public to contribute money to give him a proper funeral.
5. Zayn Adam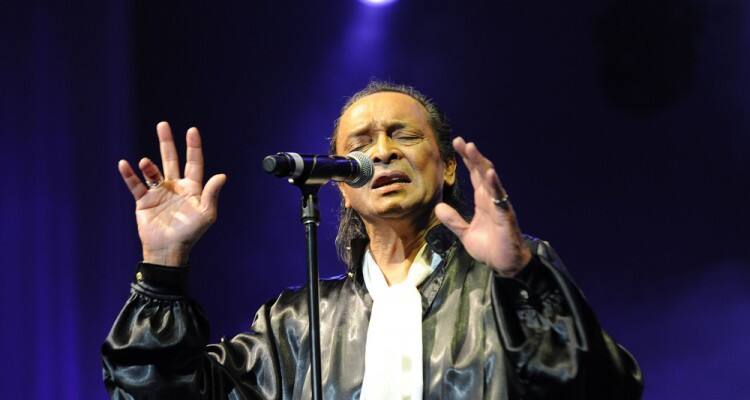 Zayn Adam was a legendary South African musician who was born in Salt River in 1947. He started playing the guitar at only 11 years old. His love for music saw him becoming one of the iconic singers in Cape Town and the whole of South Africa. He was particularly vocal through music during the ear of apartheid.
He, sadly, died a poor man at the Groote Schuur Hospital in late February 2015. He had been hospitalised after suffering from a heart attack. A decade before his demise, photos of Zayn Adam being evicted from his Cape Town rented house circulated in the media.
6. Baby Jake Matlala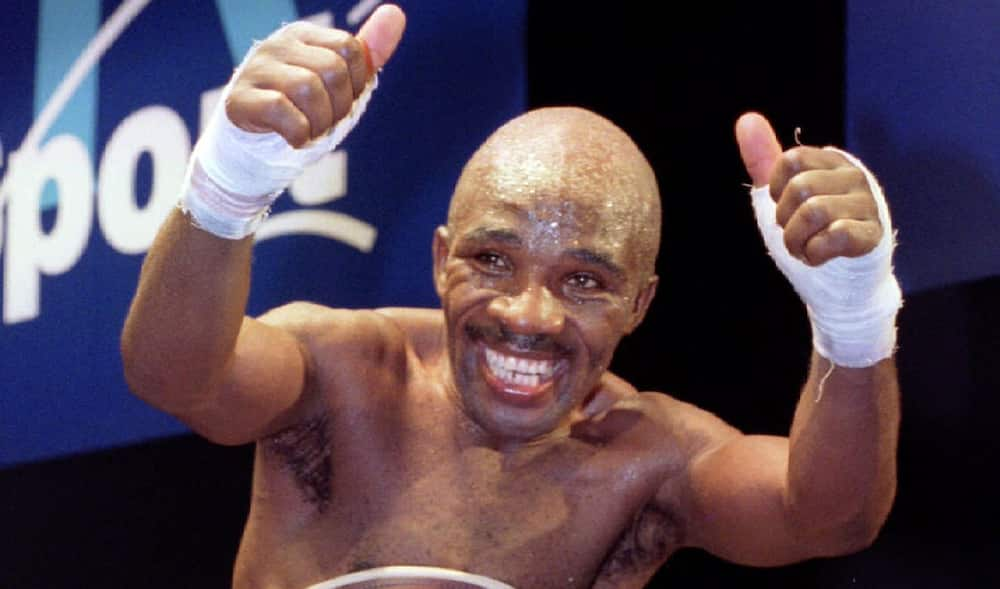 Jacob "Baby Jake" Matlala was a junior flyweight and boxer who won numerous matches and made South Africa proud. He ranked 72nd in SABC's list of 100 Greatest South Africans. He is one of the top South African celebrities who died in 2013, on the 7th of December. He died at the Charlotte Maxeke Johannesburg Academic Hospital from pneumonia complications.
Before his death, Matlala suffered poor health and financial difficulties. He has no property under his name. It has been reported that benefactors assisted him to settle his debts and hospital bills.
7. Brown Dash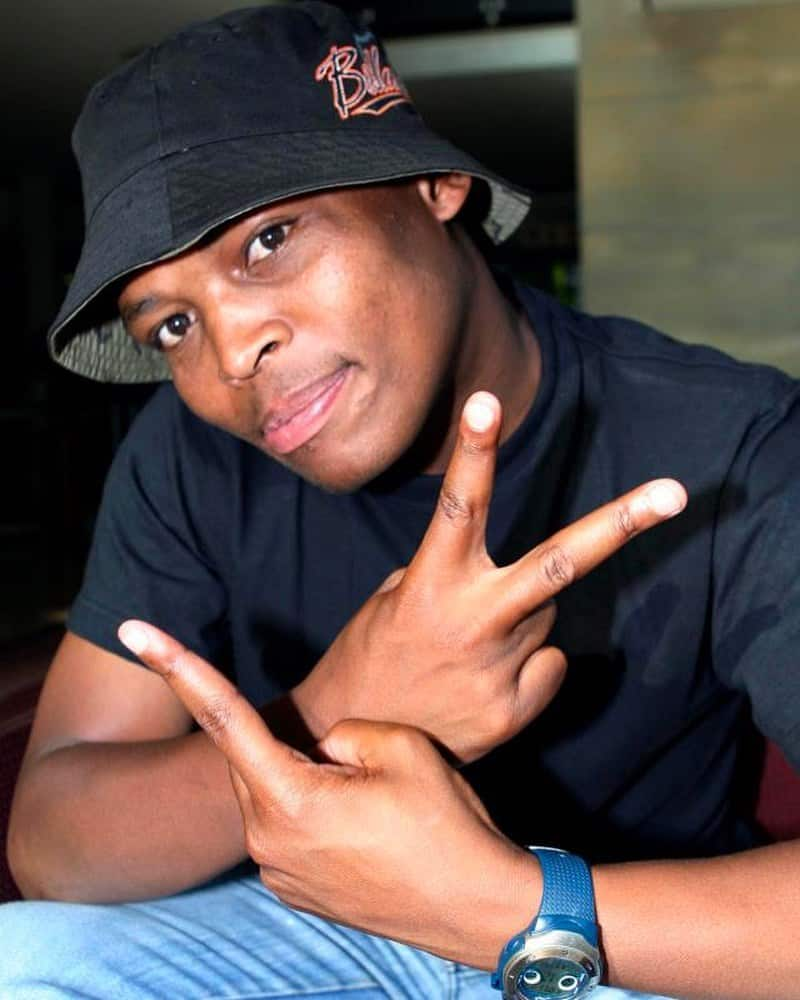 Siphiwe Mpamile, known as Brown Dash, was a successful Kwaito artist. In his music career, he performed alongside Mzekezeke. Sguqa Ngamadolo, which was also the title of his debut album, was one of his bestselling singles. The album sold at least 100,000 copies and earned him a considerable amount of money. One of his career highlights was being nominated for the award of Best Kwaito Album at the South African Music Awards.
Despite his success, Brown Dash died poor and destitute. He died at the Chris Hani Baragwanath Hospital, Johannesburg on the 9th of May, 2012. After his death, fellow musicians joined hands and contributed money to give him a deserving funeral.
8. Brenda Fassie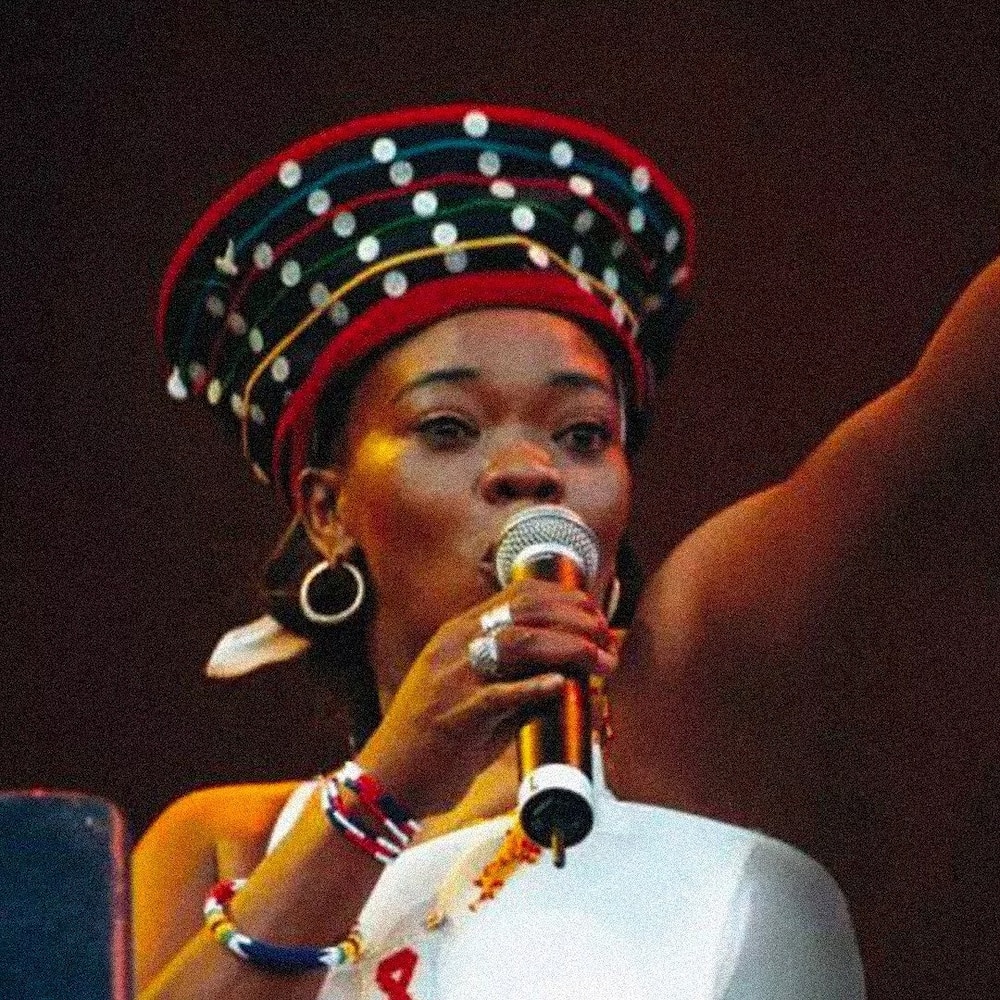 Brenda Fassie was South Africa's queen of Afropop. She died on the 9th of May 2004. The musician had a successful music career but was also known to be a drug addict. In her lifetime, she checked into many rehabilitation centres to solve her addiction issues. She was a mother to one son, Bongani. Brenda died after an asthma attack, which occurred on the 24th of April 2004 at her house in Buccleuch, Gauteng. She collapsed and was rushed to Sunninghill Hospital, Sandton. She stayed in a state of coma until her demise.
A post mortem examination verified that Brenda had ingested a high amount of cocaine on the night she collapsed. It is reported that Brenda made about R30 million throughout her career. However, she spent most of her money on drugs. She died a destitute woman. Donations from well-wishers were used to cover her medical bills and funeral expenses.
9. Ray Ntlokwana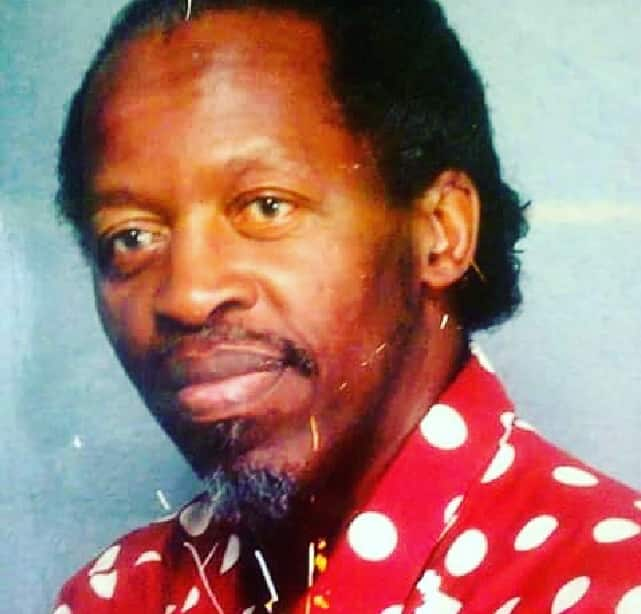 Ray "Velaphi" Ntlokwana was a famous South African actor who was born and raised in Gugulethu. Most people knew him as Velaphi, a lead character role he held in the Xhosa play with the same name. Velaphi aired on SABC. As an actor, he featured in many films, stage plays, and television shows, among them, Senzekile, Trouble in Constantia, Living the Blues, Abakwazidenge, and Kwa-sindw'ezama.
The actor passed away in 2000, and he died at the age of 63 in his Gugulethu home. He has battled colon cancer for some time before his demise.
10. Simon 'Mahlathini' Nkabinde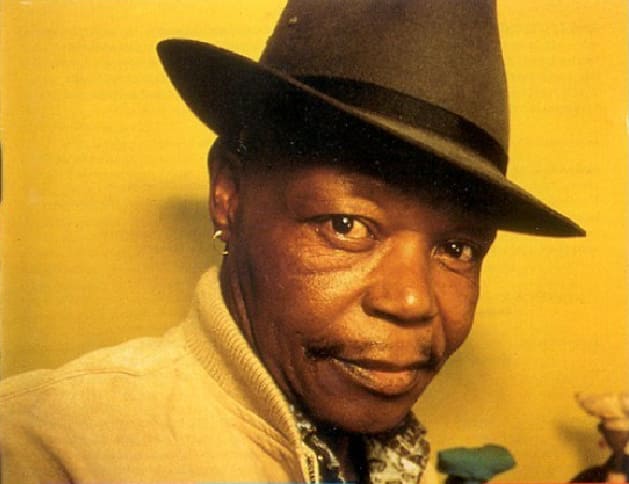 Simon "Mahlathini" Nkabinde was a famous mbaqanga artist who was fondly known as Lion of Soweto. He was born in 1938 in Alexandra Township and died on the 27th of July 1999 from complications related to Diabetes Mellitus. People remember him for his deep-voiced groaning style of music that was popular in the 1960s. In his music, he did numerous live performances. He performed with Mahotella Queens and later backed up the Makgona Tsohle Band.
His success in music came with wealth and riches. However, he died a destitute man. The only property to his name was a small house with three rooms. According to Hugh Masekela, Mahlathini was so poor that he could not even afford to buy himself a bicycle.
12. John 'Shoes' Moshoeu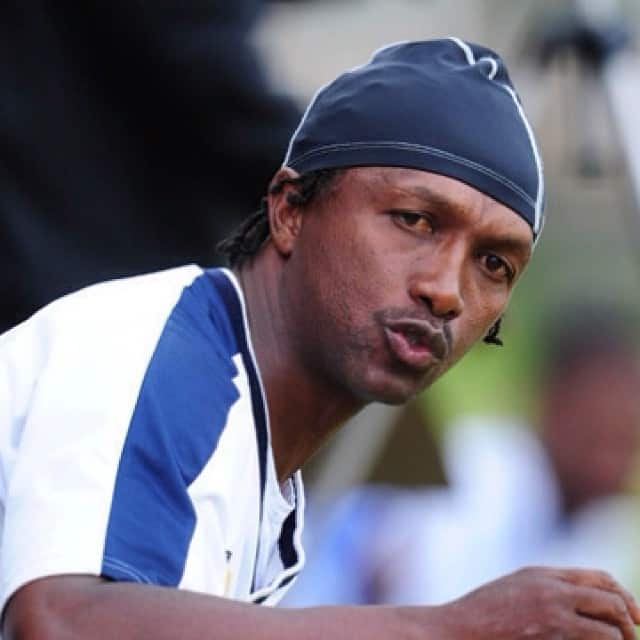 John "Shoes" Lesiba Moshoeu was born on the 18th of December 1965 and died on the 21st of April 2015. He was a very successful soccer player who steered the South African team into winning the African Cup of Nations in 1996. He played in the position of attacking midfielder. He played soccer for Blue Whales in Diepkloof and was later signed into the Kaizer Chiefs reserve team.
John 'Shoes' Moshoeu was a car enthusiast. In his prime, he owned a total of nine cars between 1985 and 2003. These included a Toyota Corolla 1.6, which was his first car, a Porsche Boxster, and a red-coloured Mini Cooper S. The celebrity battled with stomach cancer before passing away at the Morningside Hospital. He was previously admitted at the Charlotte Maxeke Hospital. His body was interred at the Westpark Cemetery, Randburg, on the 27th of April 2015. At his time of death, John' Shoes' Moshoeu was reportedly broke.
12. Tiki Nxumalo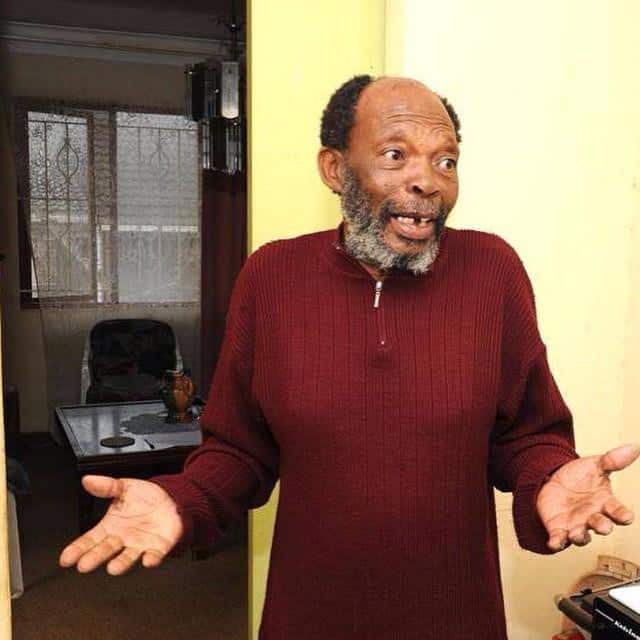 Tiki Nxumalo was born in Lamontville in 1950. He was an actor and musician who taught music to little children during the era of apartheid. He was best known as Sompisi, Ruby's dad, in the local soap opera, Generations. During his career, he made a considerable amount of money, but he remained humble. The actor was found lying dead on the floor of his Lamontville house on the 11th of June 2015. He died from an asthma attack, and his medicines were found on his bed.
Tiki Nxumalo allegedly died a pauper. His sister-in-law, Nelisiwe Nxumalo, reported that fans, family, friends, and even the KwaZulu-Natal Department of Arts and Culture contributed money for his burial.
South African celebs who are now broke, but not dead
13. Pitch Black Afro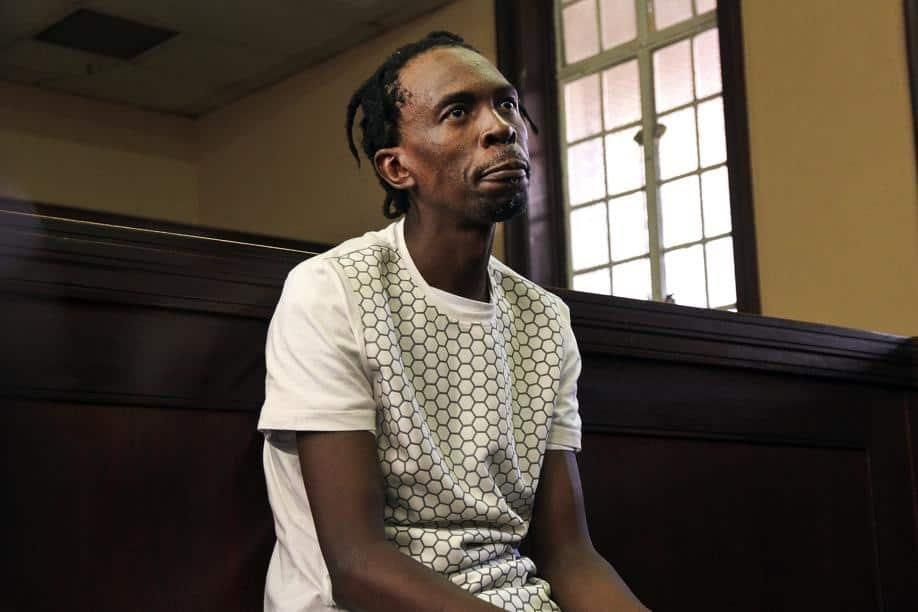 Thulani Ngcobo, known as Pitch Black Afro, is a Kwaito and hip-hop artist from Soweto, Johannesburg. He was previously a very successful rapper who earned an undisclosed amount of money. His signature look is an Afro that was influenced by Redman. His debut album sold over 50,000 copies. Away from the limelight, Pitch Black Afro struggled with alcoholism together with his wife. He would become violent when drunk. In 2006, he was accused of assailing a fan and destroying property in a mall.
The musician squandered his money. In early January 2019, he was arrested for the murder of his spouse. His charges were premeditated murder and trying to defeat justice. Today, he is as destitute as he first was before making it big in the music industry.
14. Blondie Makhene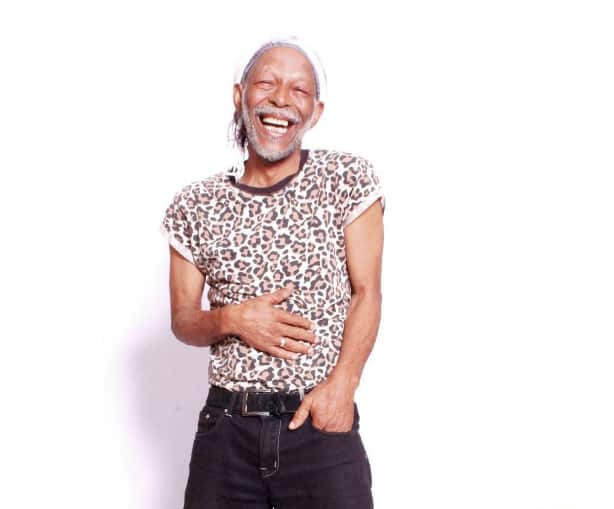 Blondie Makhene, who was given the name Keoagile Gerald Makhene at birth, is a musician from Soweto. He was born on the 16th of September 1955. In his prime, he sold thousands of albums. He is best known for his revolutionary songs.
Unfortunately, the singer is said to have squandered all his riches. He has since been forced to sell his house, and he now lives in his mother's home in Soweto.
15. Stitch
Sticth is a Kwaito artist who is best known for his album, King of Digong. Although he was previously a successful artist who was living big, he is now poor. He has since moved back in with his mother in her Kagiso home.
Celebrity life is challenging because there is pressure to live a lavish life. Unfortunately, the pressure pushes some South African musicians and celebrities to squander all their resources so as to maintain the show-off. The list of celebrities who died poor continues to soar each year. South Africa should enact measures and policies to ensure that famous and successful entertainers are able to manage their finances properly.
READ ALSO: Top 20 curvy South African celebrities
Source: Briefly News