50+ latest African natural hairstyles
Wearing out natural hair has become a trend for ladies in the early 2010s but has evolved to something much more significant, much deeper, and much more valuable. It has become a lifestyle for many beautiful ladies of colour all around the globe. It is never too late to start your natural hair journey. The big question probably is how to style natural black hair at home. Well, we have got you covered with more than enough hairstyles for you to choose from.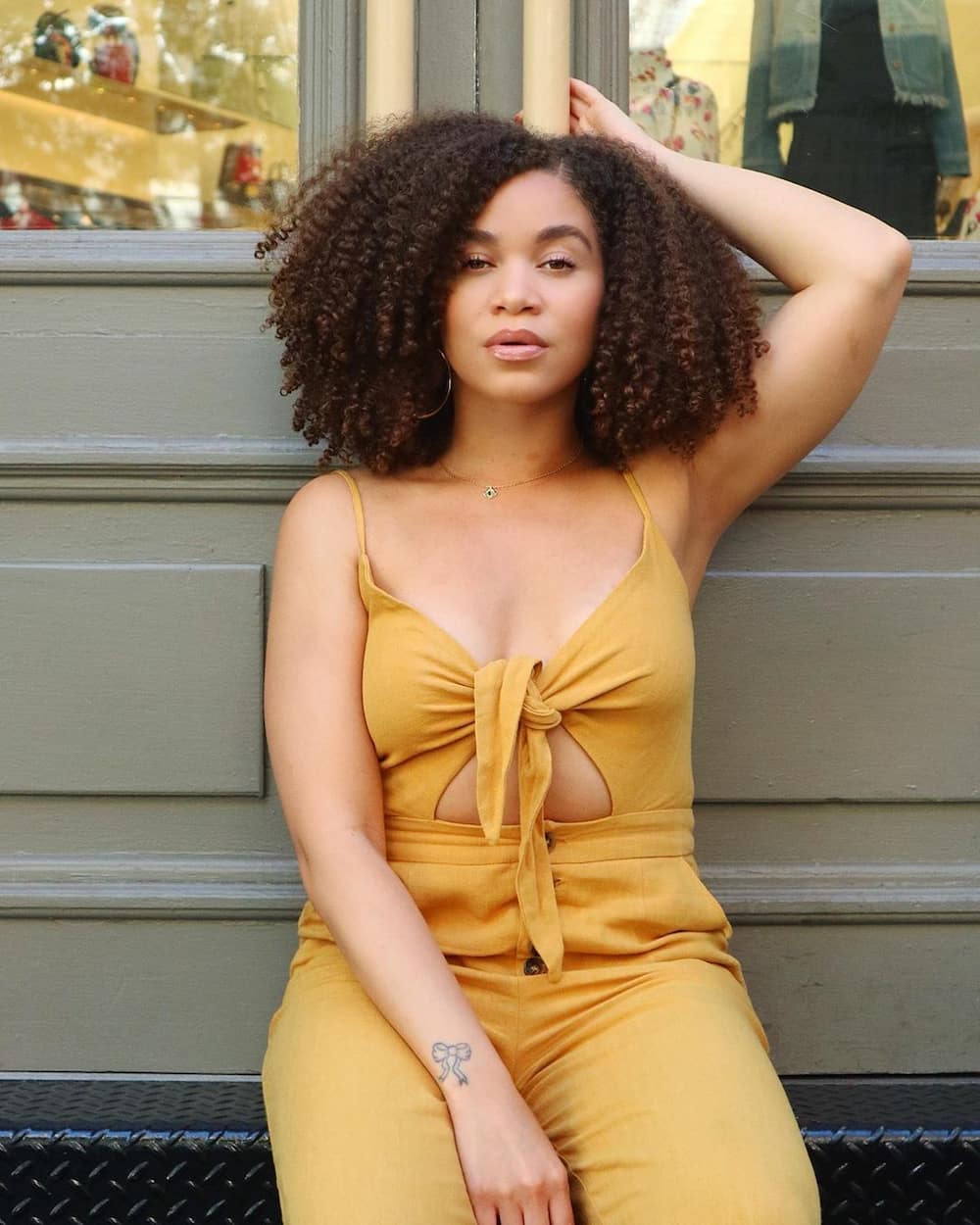 How about we start with why black natural hairstyles and natural hair are such a big deal. Well, this is a brief history lesson. So, buckle up young ones. The arrival of the white man on Mother Africa brought forth colonialism and slave trade.
The history of natural hair
The white oppressors forced their standards of beauty on our ancestors, reinforcing the notion that "the fairer the skin, the straighter the hair, the more acceptable you will be...the prettier you may become".
This mindset plagued our people and counterparts overseas who were taken as slaves for centuries upon centuries. We neglected our hair and showed no love for it, using relaxers and constant straightening, destroying our curls up until the early 2000s. As an African, you can remember having to sit for 15 minutes with foul-smelling relaxer in your hair in the salon, and heavens forbid the hairdresser forgets about you and your scalp burns. The horror!
READ ALSO: Lesego Marakalla biography: age, height, boyfriend, wedding, car, parents and pictures
Many girls have been a victim of this very many times; never having the chance to see their natural curls until they decide to finally embrace what grows from their scalp. Millions of girls are doing the big chop, even now. It is never too late to take that Big Chop, or a second or third one if your hair is damaged. With the booming natural hair movement that has transformed into a very lucrative business, there are so many options on products, beautiful hairstyles, and numerous tutorials on YouTube on how to style natural hair. We guarantee you, if you pay attention to your hair and give it the right kind of tender love and care, there is absolutely no way you can fail at this. It is full proof.
For the ladies who have been at it for a while. Hey girl! Welcome. We have compiled a list of the top African hairstyles that are sure to get heads turning and your curls flourishing. We have natural hairstyles photos and short natural hair photos too.
Protective styling
The first rule you learn in the magical world of naturalists is to protect your hair. You need to keep your ends tucked away and hidden from the elements. They are the oldest parts of your hair, and they need the most care. Always remember this when styling natural hair, whether it is short natural hair or long. You should protect your ends. Protective styling has been at the top of black hairstyles 2018 list as well as 2019. Another benefit is that it helps with retaining moisture, which is another thing that our hair needs. We shall get into that in another section of the article.
Protective styling has been categorized into two main sections: weaves and braids.
Braids
Braids have a pedestal in the natural hairstyle hall of fame. They are the O.G. styles for natural hair since way, and they keep evolving with each decade, sometimes stepping back and paying homage to iconic times. Braids are a great method for transitioning hair too. The current top braid hairstyles are:
First of all, do not ever let anyone tell you these are "boxer braids"! No, sis. We do not do that here. This is by far the oldest braiding style in the books. It is simple and beautiful. A plus side is that you can take them down and have a bomb braid out. Switch it up during the week.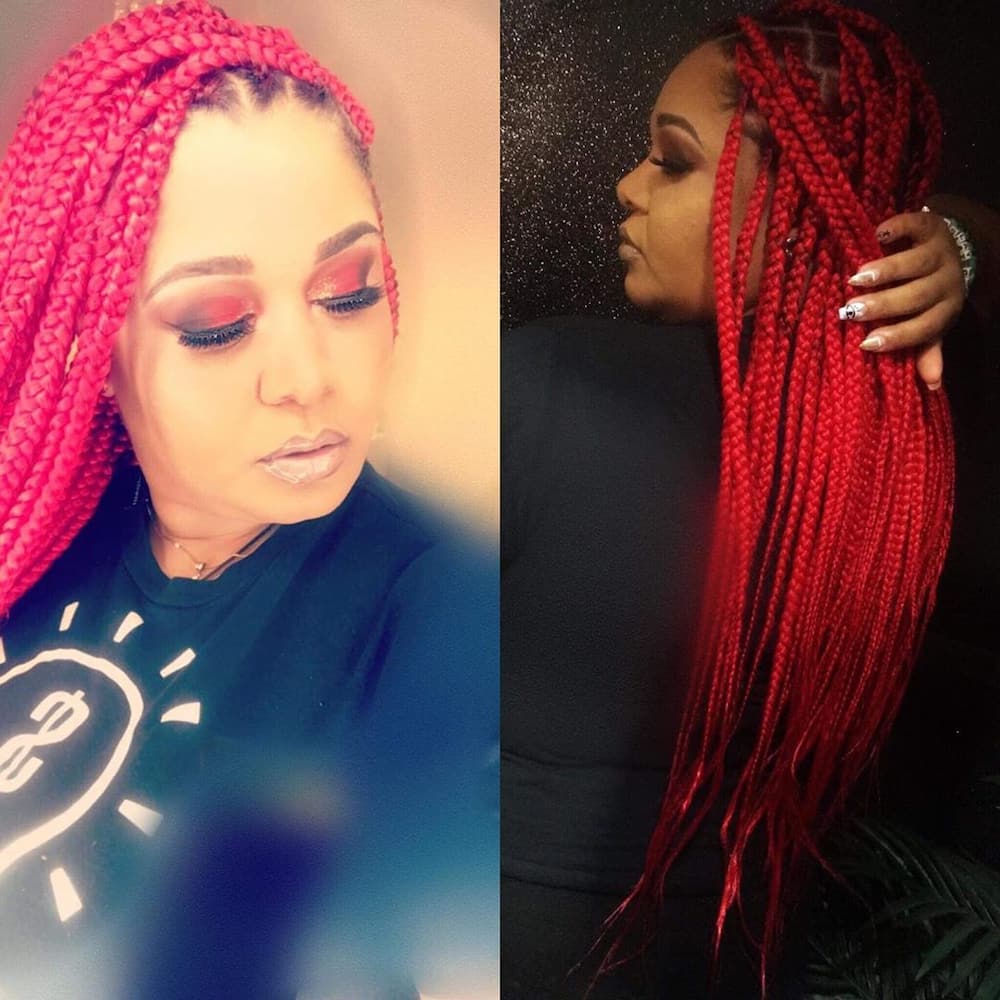 These hit the natural hair internet by storm with so many variations, especially in the way that the hairdresser partitions the hair forming different patterns. If you are looking for protective hairstyles for short natural hair, you may want to have a look at videos of braids on very short hair.
Looking to switch up your box-braid look? Tie it up in a swift knot, and it will be a whole new different look.
Half cornrows, half box braids
Now look, this hairstyle right here, this is what we call iconic. This style came back and the homage to the early 2000s is epic. The style just speaks for itself.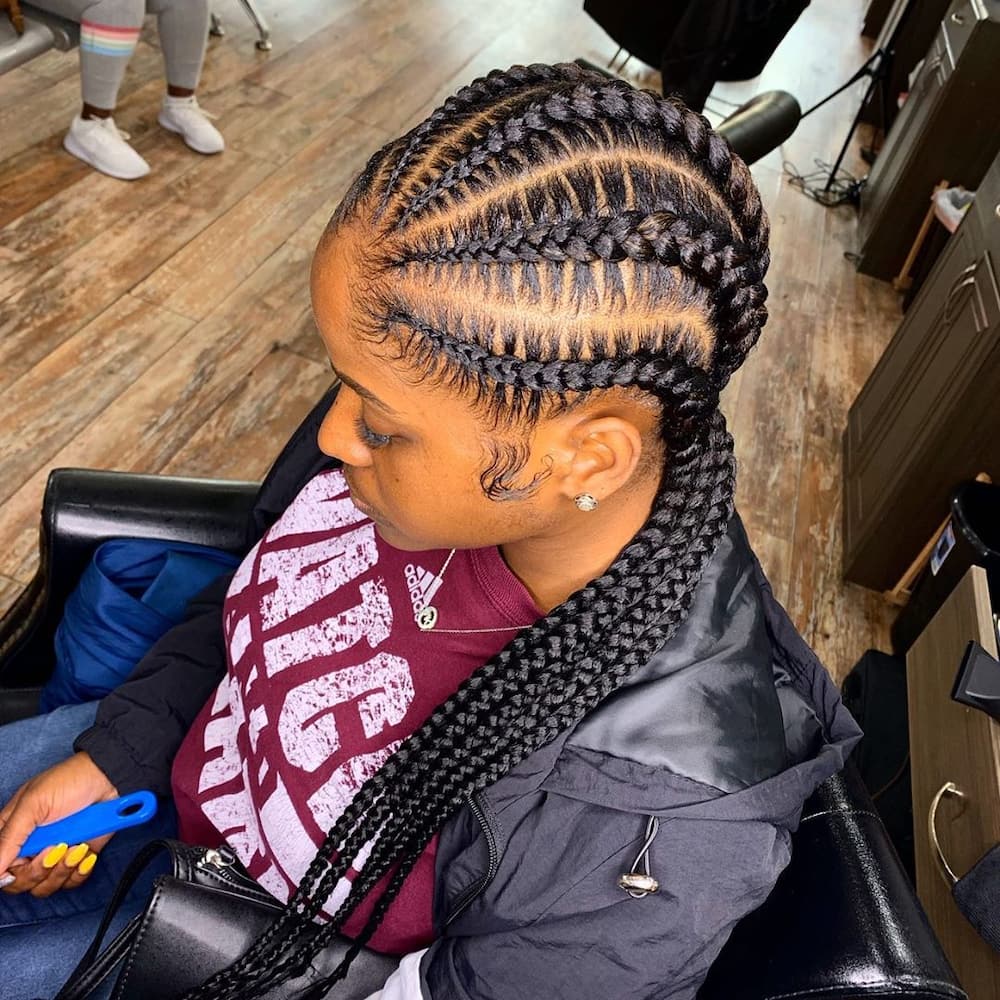 This hairstyle is both elegant and playful. A fresh look for the late 2010s.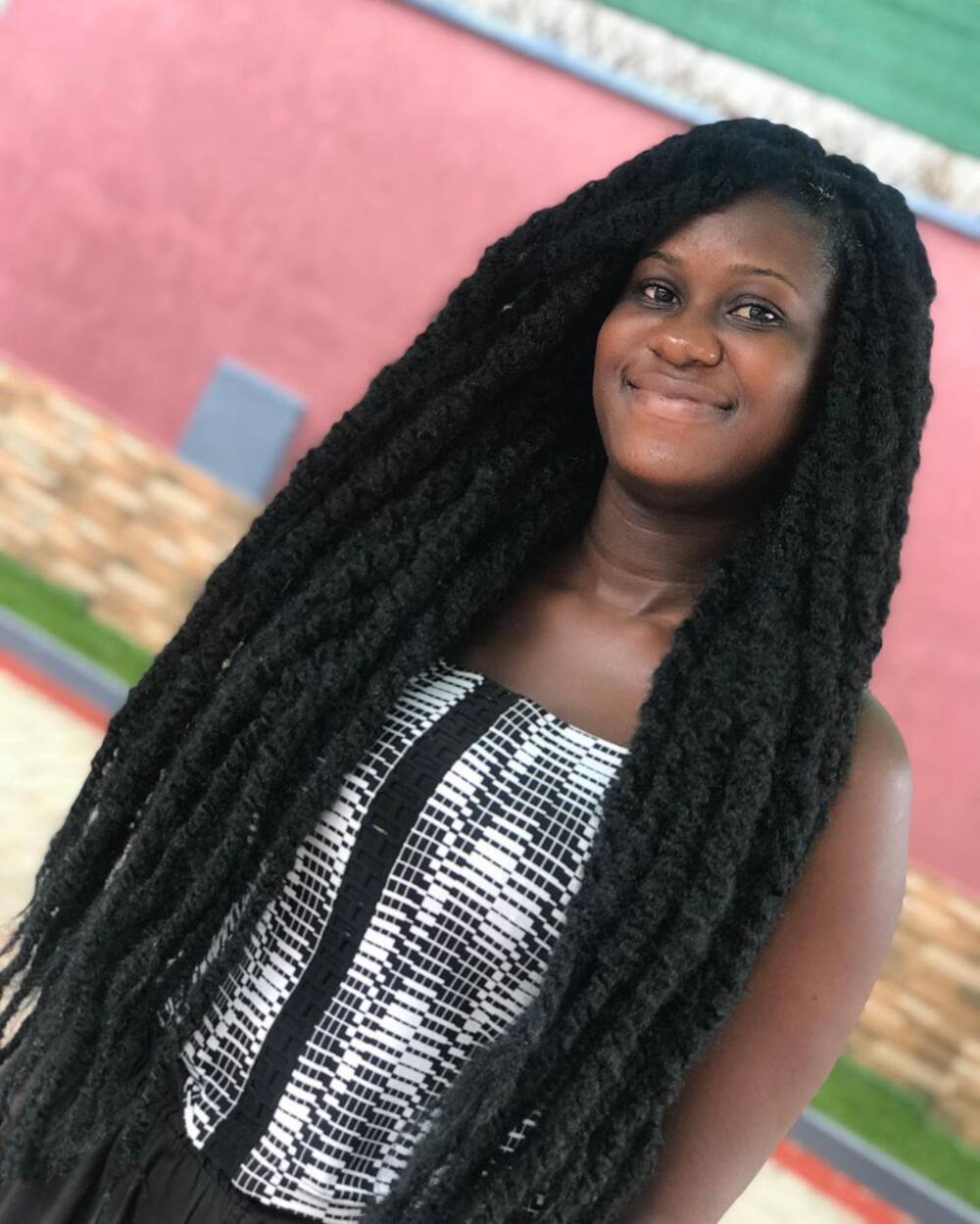 These chunky twists, when done right, can last you a long time, up to three whole months. We do not even have to mention how much your hair will grow if you care for it in those twists.
They are a playful spin-off of Marley twists. If Marley twists and Senegalese twists had a child, it would be passion twists.
Another look that is back in business. Tell us, was this style booming in your region during the early 2000s?
READ MORE: 50 heartbroken quotes and heartbroken sayings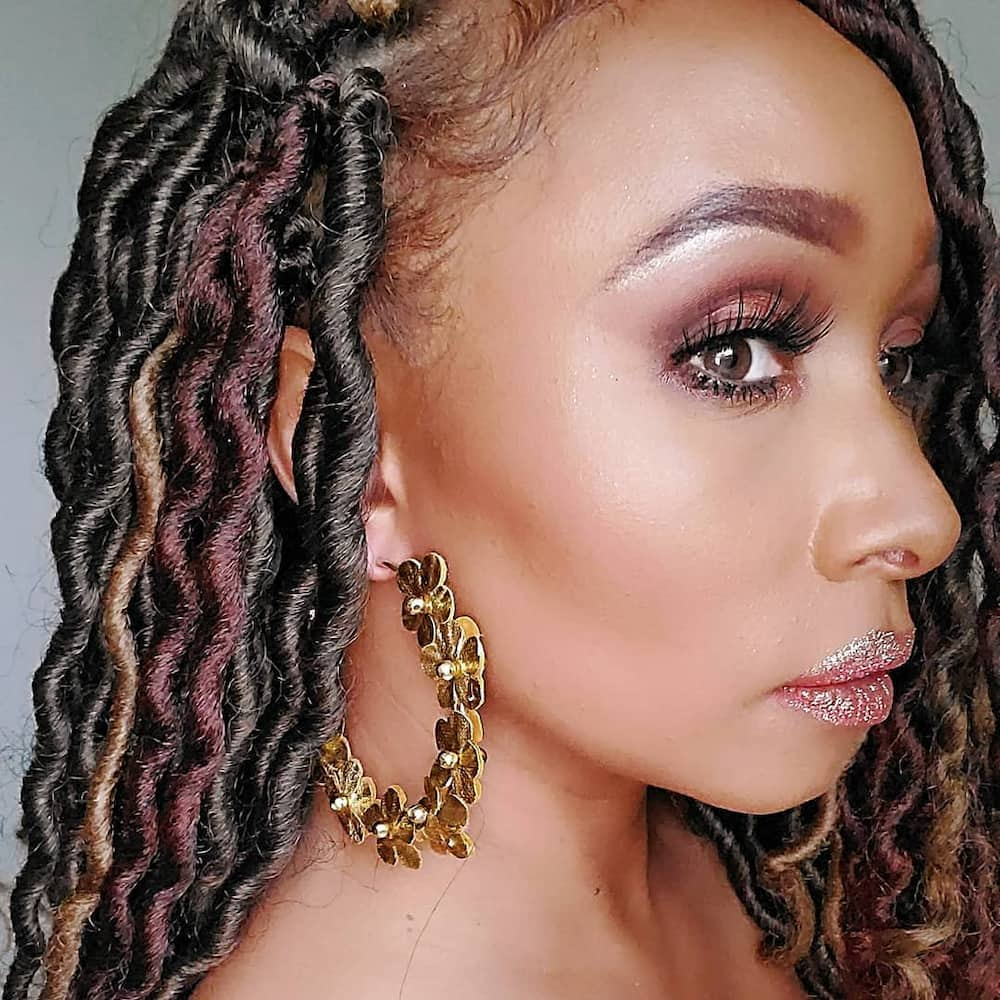 Not willing to commit fully to permanent dread locs? Faux locs are here for the rescue. Once installed, they can last past eight months and even end up looking like real dreads. Then, one day, you take them down and leave people wondering how exactly you did that.
With amazing textures, delicate fragrances, and great skin benefits, this Charlotte Rhys Soap Sensation Hamper is the best choice! The set includes Charlotte Rhys Liquid Soap, a soft white satin glycerine soap, a black and white scroll cut soap, and Charlotte Rhys Hand Cream.
The epitome of the liberated African. It used to be considered a style for the rebellious crew but it is now considered a very kawaii style all over the world, even in east Asia.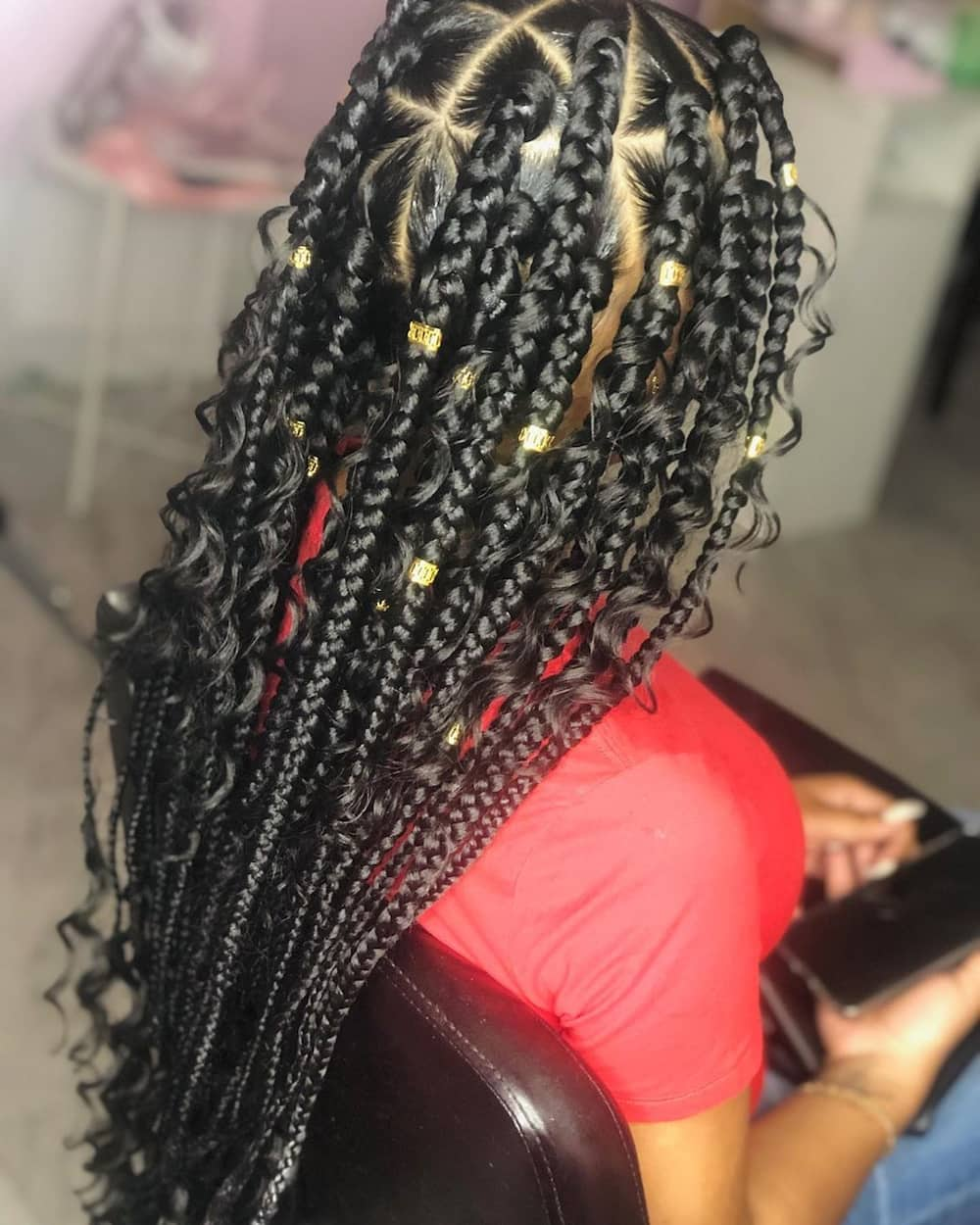 This has been at the top of the new natural hairstyles list and a favourite for many. It is fresh and creative.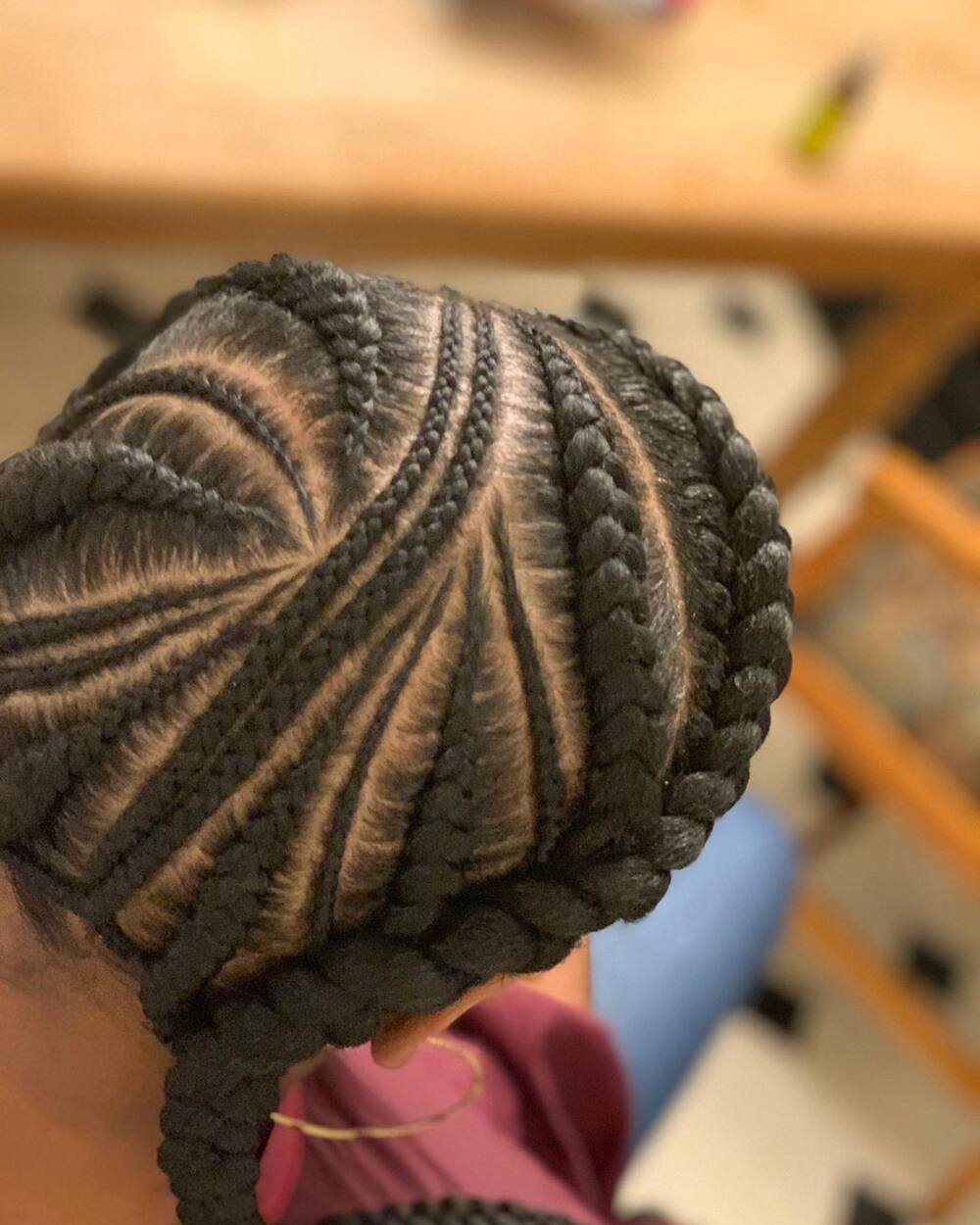 We cannot stress enough how gorgeous these braids are. When paired up with an African print dress, absolutely stunning.
That original African look. Always stunning. You can also take them down and have yourself an amazing, curly hairdo.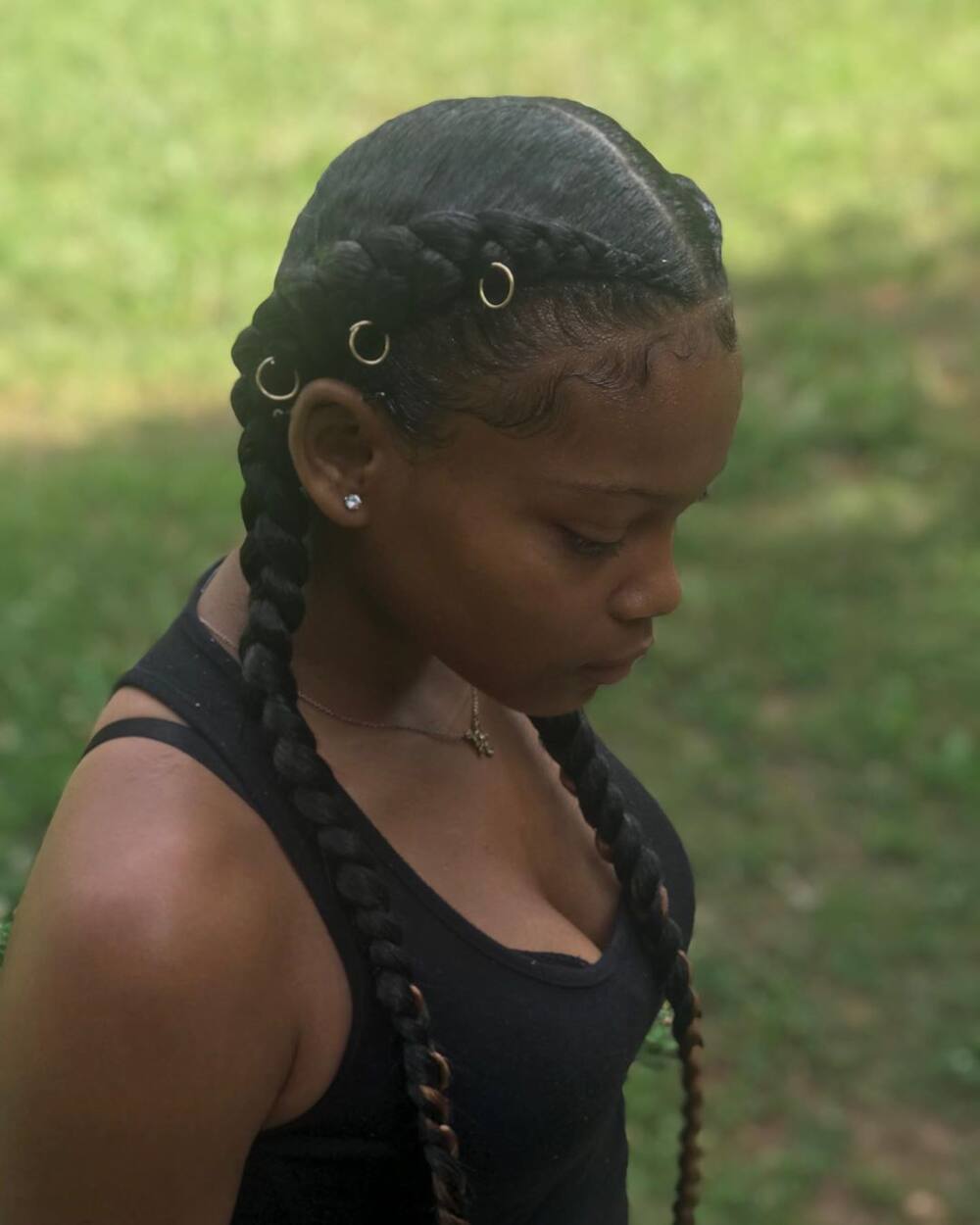 Ponytails
Pig-tails
Twists
Head wraps
Surprise someone special with blooming floral gifts such as Personalised Floral Watercolour Cosmetic Bag for R310. It is a great present for birthdays, holidays, or any other events. The black bag is created with a beautiful watercolour floral design. It is perfect for storing make-up, hair accessories, and other small items.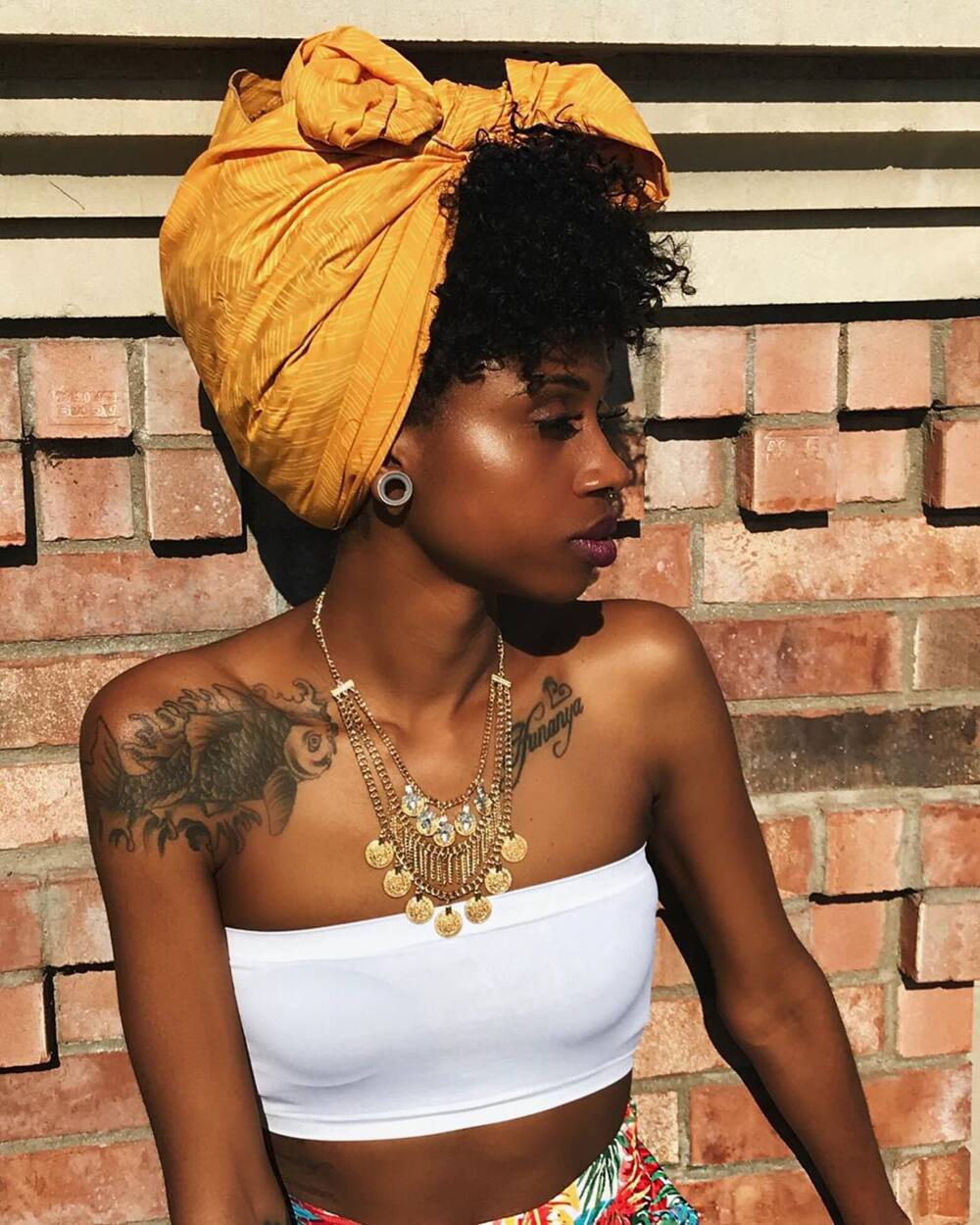 These can also be classified as an O.G. style that has been around for ages — originating from Africa where some traditions would have women cover their heads in very colourful pieces of cloth. It is safe to say that rich culture s engraved in your DNA; in the United States, though black people were free, their freedom was limited, and they faced a lot of segregation and discrimination. White women at the time did not like black women to wear out their hair and were thus ordered to cover it up at all times. By default, as if guided by the ancestors, they used colourful pieces of cloth with different patterns to tie up their hair, keeping the tradition alive.
Whether you are searching for natural hairstyles for short hair or black hairstyles for long hair, braids will never let you down. They will come through and have you looking stunning regardless of the length or curl pattern of your hair. Just make sure you go to a hairstylist who knows what they are doing, or if you are doing it yourself, practice on a mannequin first otherwise you will be walking around looking like a hot mess, and we do not want that.
Weaves and wigs
These cousins have been around in the black natural hairstyles world since the mid-1900s. In case you did not know, a black woman invented the weave — another one for the books. If you want to switch up your hair's curl pattern without using heat to straighten it without leaving it exposed, these two are for you.
There are very many wigs and weave bundles out there, synthetic, semi-synthetic, and human hair, the latter being more expensive. Weaves mostly involve sewing tracks of hair into your braided/cornrowed hair. This offers more options in terms of style and length. Your weave may be:
This is where all your natural hair is tucked under the weave in braids and completely covered.
This involves leaving out your natural hair is selected places (depending on the desired style) to make it look as natural as possible.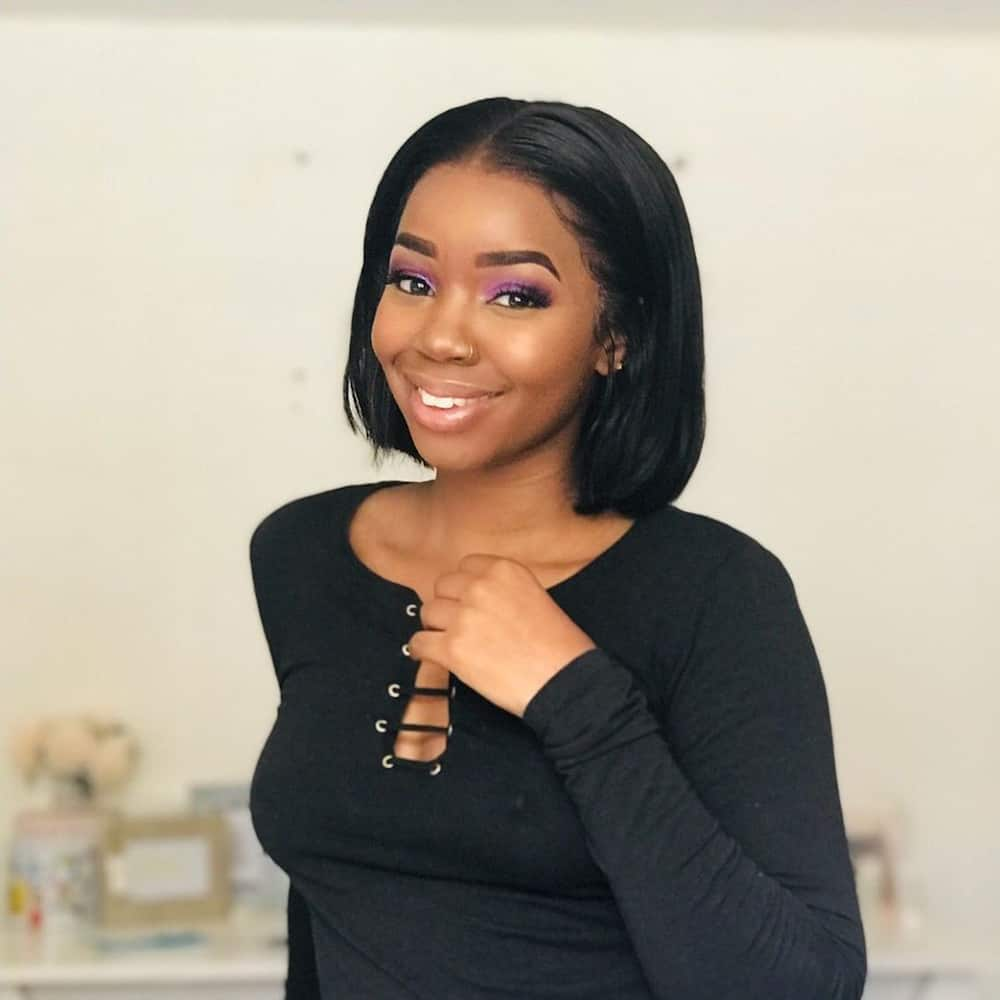 For wigs, here is the cheat code; lace and silk frontals. That is it. That is the secret. You can go on a YouTube deep dive and find out the best ways to install your wig and protect your edges. The wigs also offer a different dynamic, with some wigs having the ability to be:
Dyed
Curled
Flat ironed
Cut into bobs, one of our favourites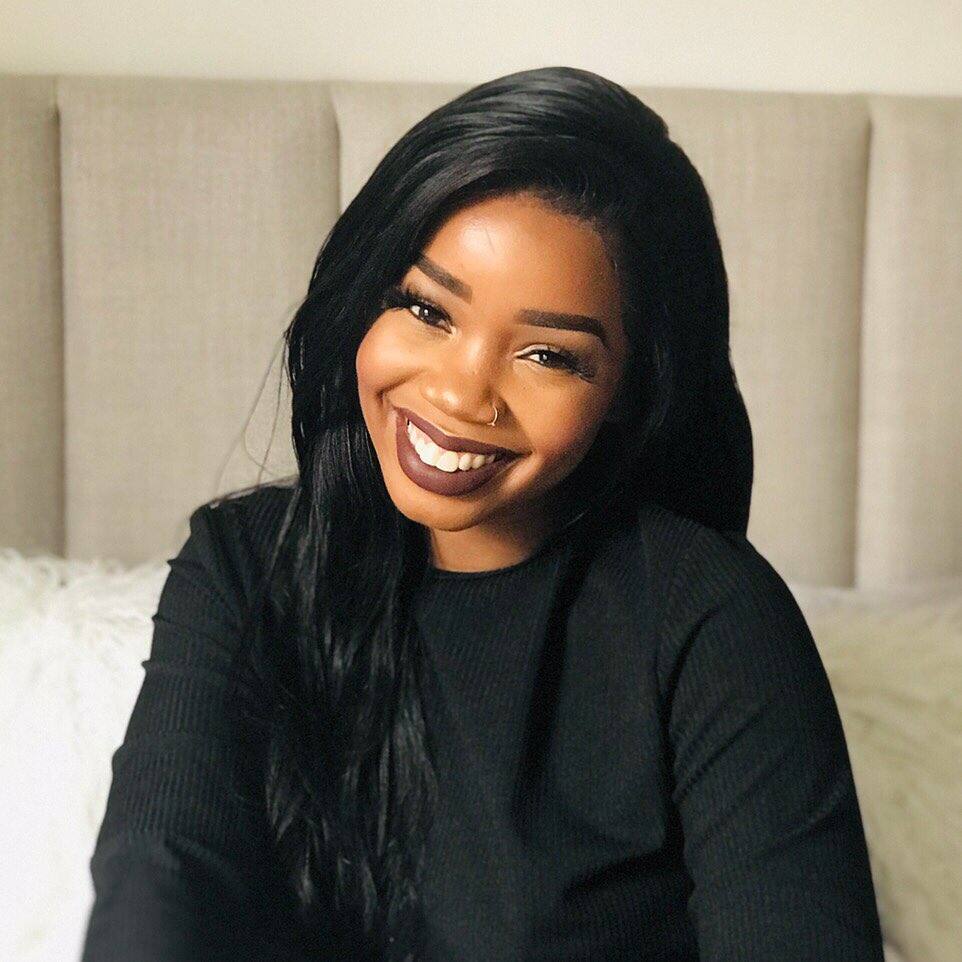 Under this category, we also have crotchets. You can have:
Braided crotchets
Braid-less crotchets
Even crotchet braids onto braids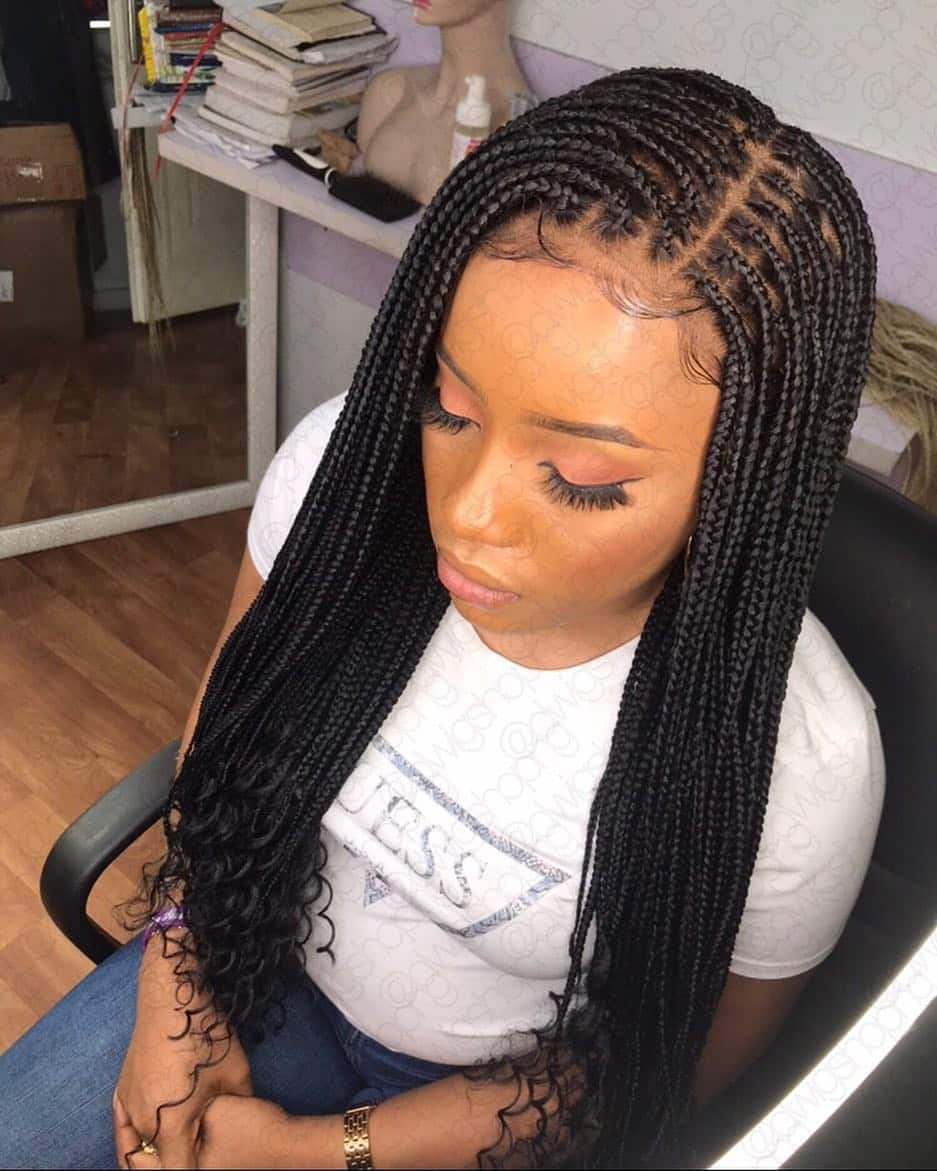 There is so much you can do with crotchets. You just have to be creative about it. You can even have a natural-looking afro as a crotchet.
READ ALSO: Karlien van Jaarsveld biography: age, real name, sister, husband, tattoos, songs, and albums
Open hair
Now, this is where things can get interesting. Want your hair to breathe? Want to show off your curls? Here we have every variation you could ever think of. Whether it is very short natural hairstyles, short natural hairstyles, styles for medium or long hair, there is a little something-something for everyone at every stage.
Flaunt your curls with a wash and go. Here is where moisture is very important, oils too. The debate on which is better between the L.O.C. method or L.C.O method (L=liquid, O= oil, C= cream). These methods offer methods to seal in the moisture in your hair because moisture is your hair's best friend. Which method to use highly depends on your hair's porosity.
All in all, it is a pretty nice style, regardless of your hair texture and length. Very cute natural hairstyle for short hair. Of all the natural hair hairstyles out there, this may be the most rampant one with new products stepping forth to make each wash and go better than the last.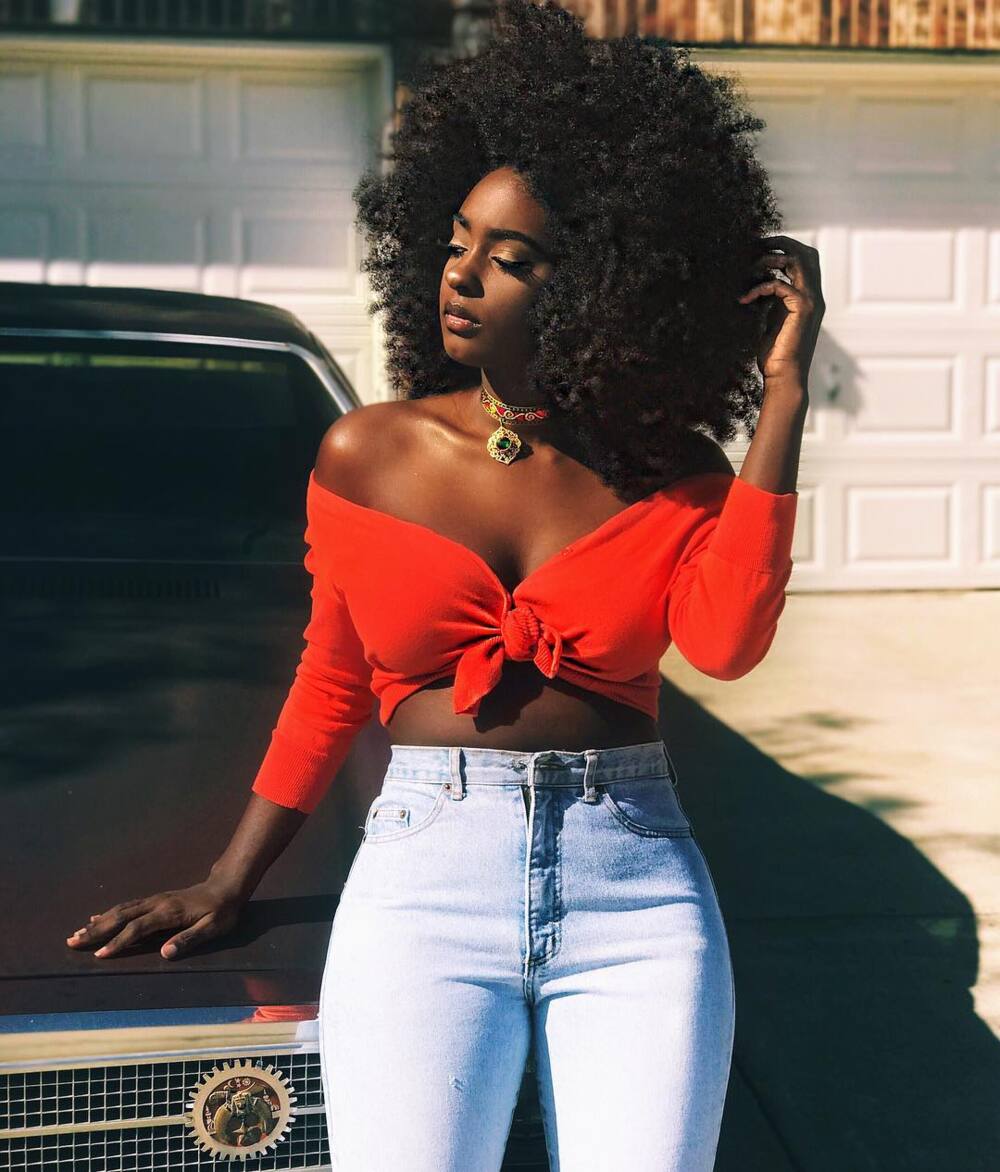 The greatest of the afro hairstyles is the iconic afro. It has never run out of style since the 1960s and it never will. It looks amazing, especially on Type 4 hair. Whether you prefer a dense afro or a frizfro (frizzy afro), it is evident that you can never go wrong with this one.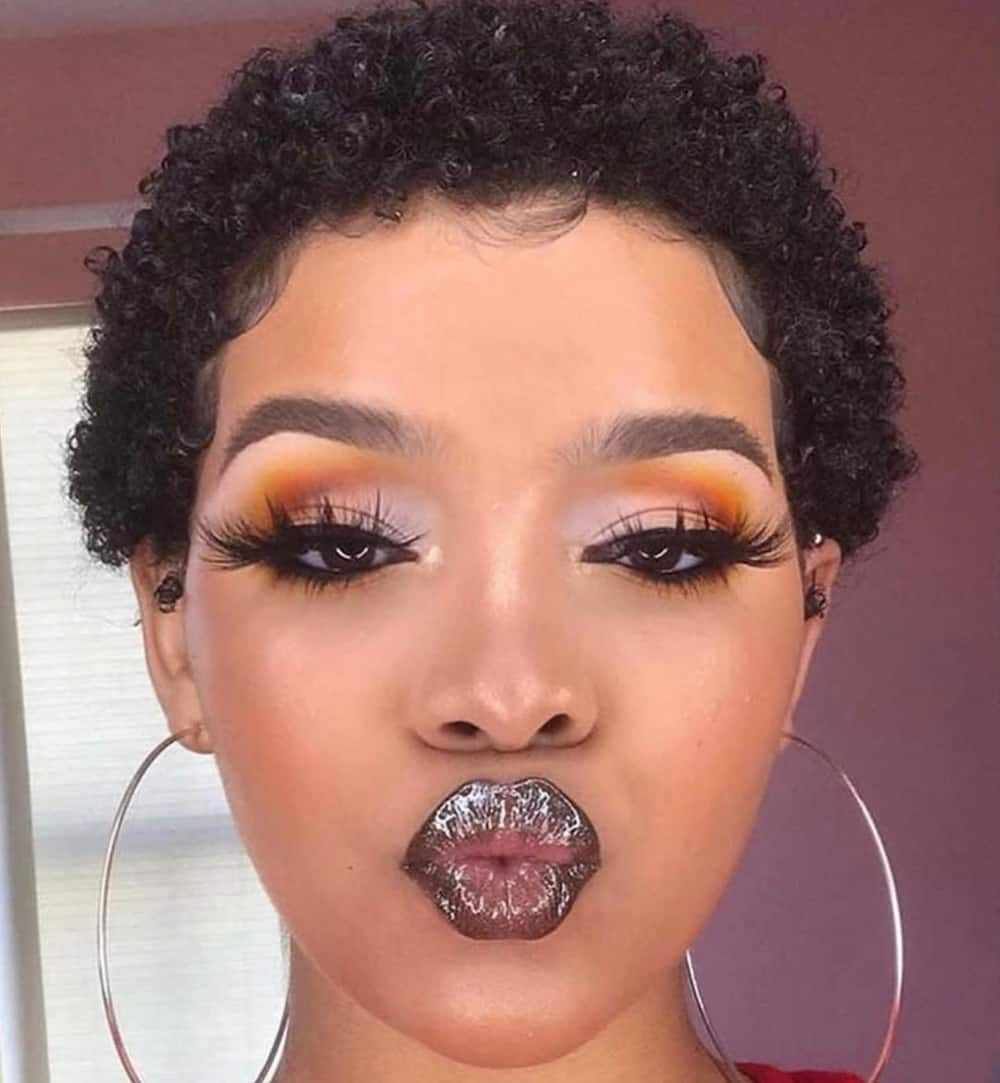 Are you worried that your strands are too short to pull off an iconic afro? Worry not. This is at the top of lists, hairstyles for short African hair and natural afro hairstyles. TWA stands for Teenie Weenie Afro and has come to be accepted as an afro, but for short hair. Mostly rocked by people who have just had their big chop.
Did your twist out or braid out turn out badly? Just throw it into a pineapple and go about your day. Trust us, it works.
This style took the internet by storm, and it is still rocking the top ten. It is a bubbly style, with various unique variations. Channel your inner child-astronaut and try this one out.
Half up, half down
Half high bun with a low ponytail
READ ALSO: Trending videos of celebrities around the world doing the bottle cap challenge
The "wet look" wash and go
This is mostly achievable with Type 3 hair. Whether it is curly short hair or curly long hair, this wet look has been rocked by many and looks stunning.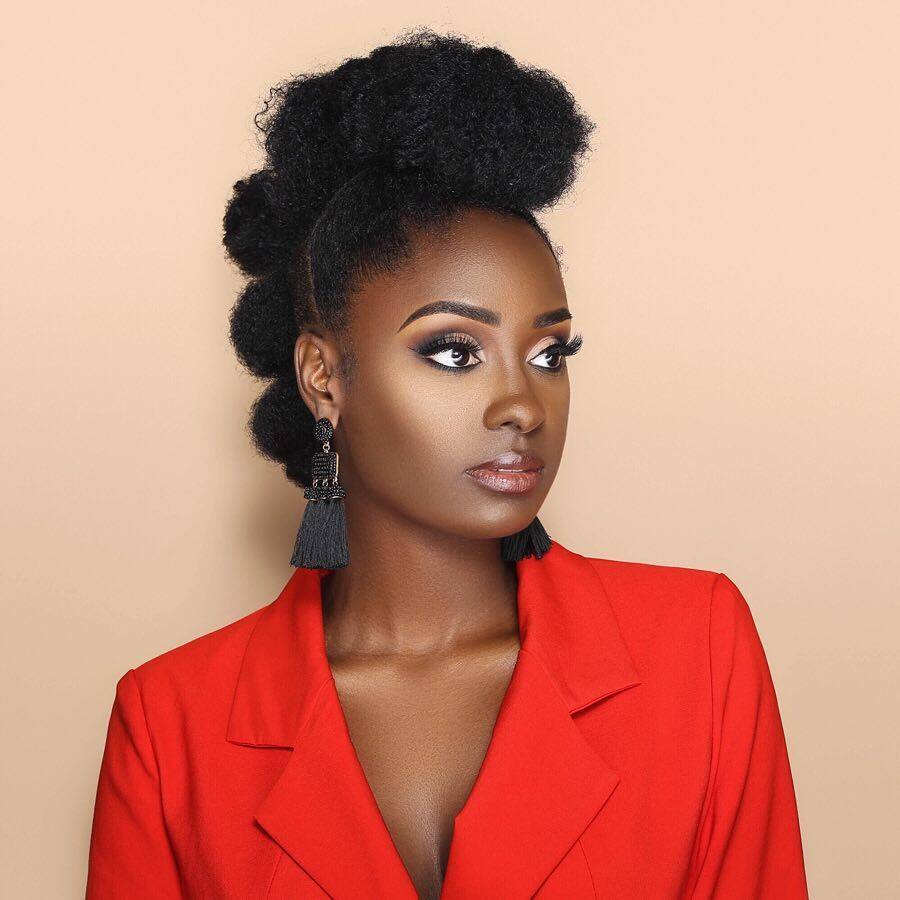 This is one of the very popular natural hairstyles. Whether two-strand or three-strand twists, when done to perfection, they can bring for the best curls you have ever seen. Bouncy, shiny and luxurious curls.
Half flat twists
Braid outs
Curling rods
Straw set
Clip-ins
Clip-ins, just like waves and wigs offer diversity without the commitment. They increase your hair volume and even length while maintaining your curl pattern, giving you the ability to rock any open hair hairstyle you desire.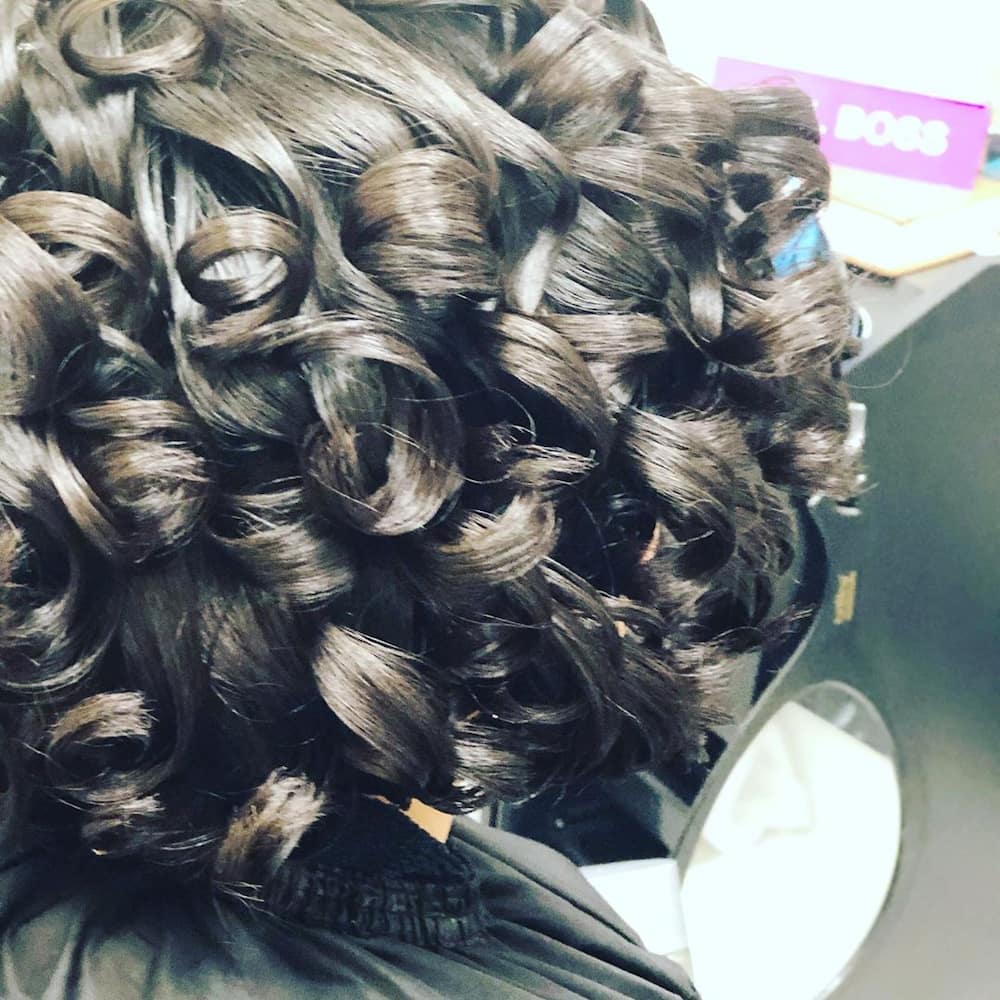 Now, this is the next level. There is something so satisfying about watching hair getting a silk press and the glossy product is just amazing. It mostly incorporates the use of products with silicone to get that shiny and silky effect.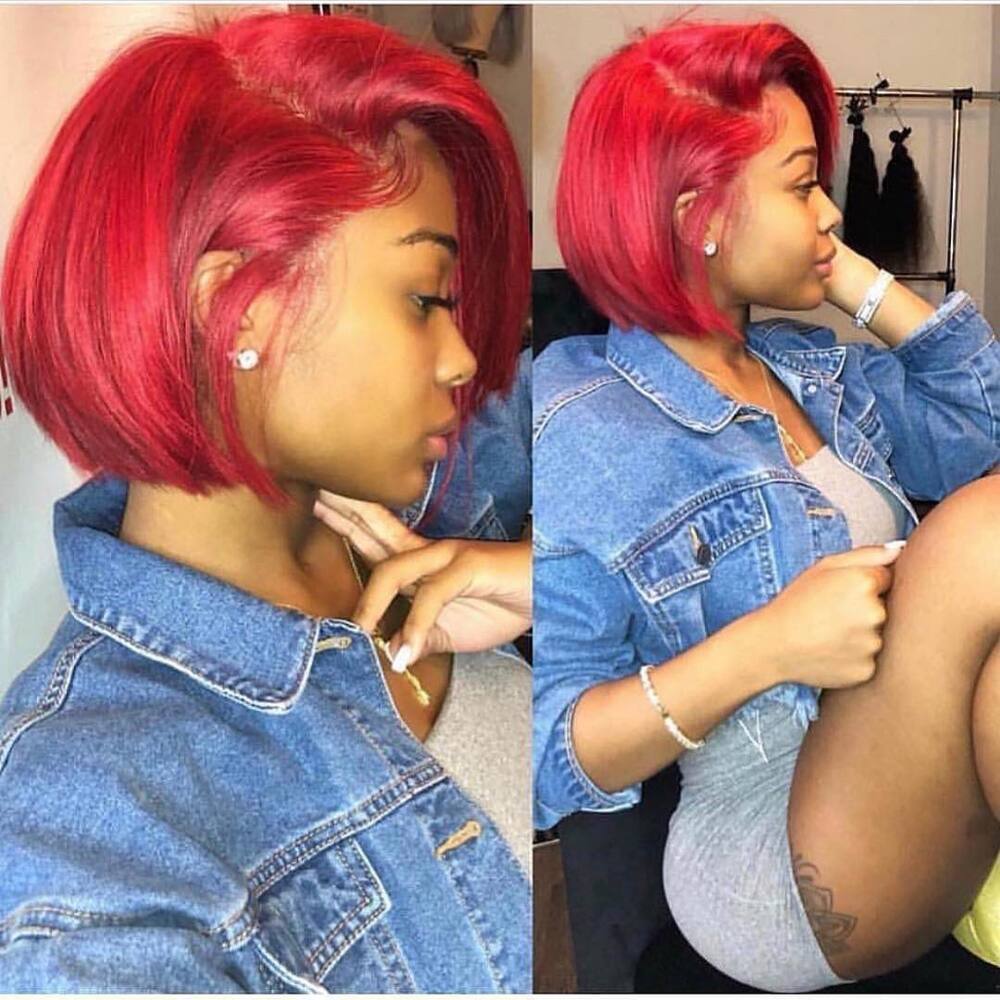 Whether it is permanent hair dye or temporary hair dye, colouring your hair offers a fun and edgy style for you. Just be careful to do it the right way, with the right tools and the right products. Always make sure to take the necessary after-care steps once you colour your hair.
Looking for short natural hairstyles for black women? We recommend this. It is edgy it is fun and it can be pulled off by any texture and length.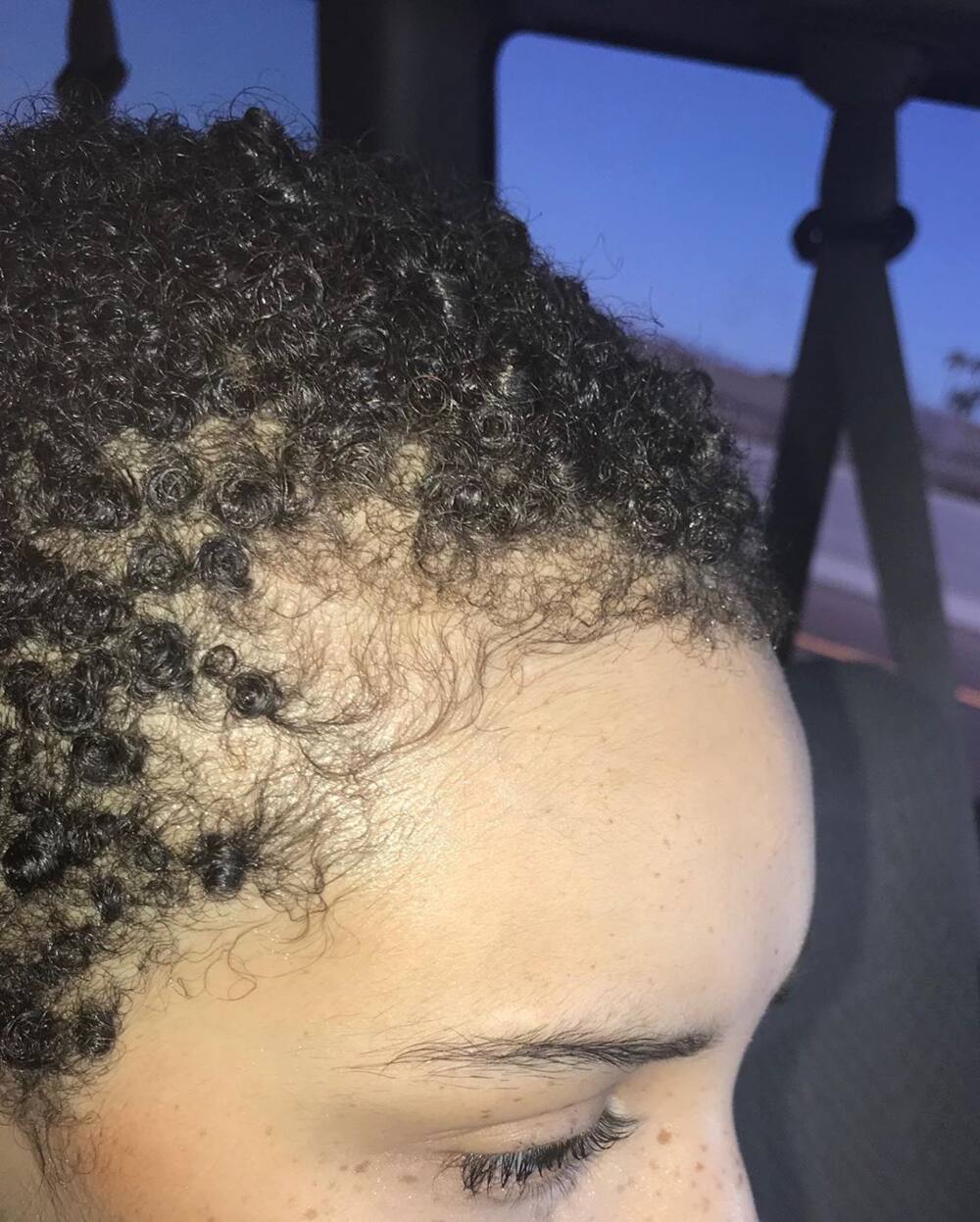 It does not matter what your hair length and texture are; all you have to do is take good care of your strands. Listen to them, and you will be all right. The natural hair movement has been championing curl positivity and encouraging more and more black girls to love their hair patterns. It can be called a religion in its own right. As much as your curls' health is essential, do not be so uptight with your hair. Just have fun with it. Take calculated risks and have fun with it!
DISCLAIMER: Please note that some of the links in the article are affiliate links and Briefly.co.za will earn a commission if you purchase through those links. However, we always choose only the best quality products that we use ourselves and recommend to our readers. The earnings we get from the affiliate marketing help us continue preparing useful and entertaining content, that our audience enjoys.
READ ALSO:
A list of Pretoria Technical College courses
Top 10 construction companies in Pretoria
100+ sad quotes about life that make you cry
Easy Potjiekos recipes beef
Source: Briefly News