The Crossroads Starlife cast, cast real names, teasers, episodes, plot summary, full story
If you are an Indian soapie lover, The Crossroads Starlife will keep you glued to your TV. Unlike many soap operas revolving around love and betrayal, this drama series not only has romance but shows the political world of New Delhi. The story has a talented cast that brings characters to life and makes this show hard to miss.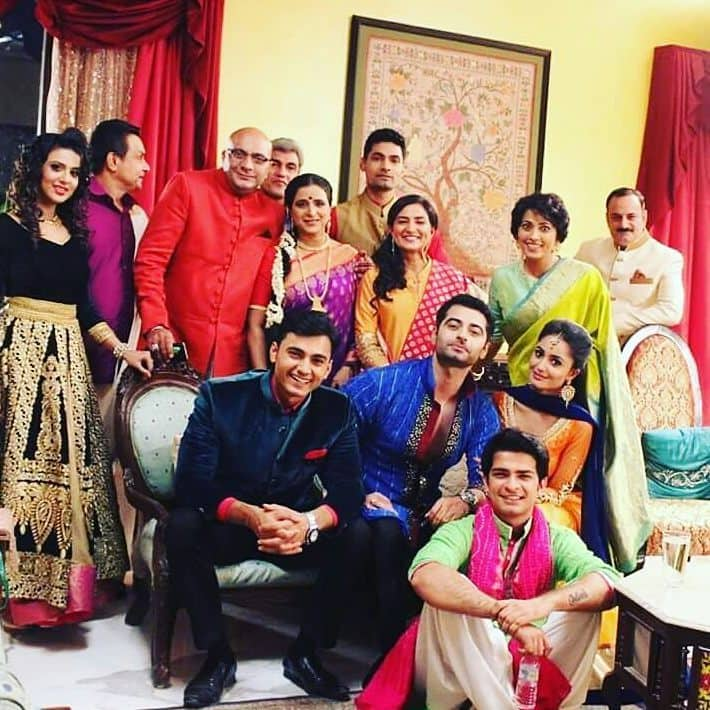 The Crossroads Starlife series was first aired in 2016 and was rebroadcast on Starlife TV in April 2020. The story centres on the conflict that arises when two people meet and fall in love while focusing on their careers. It shows how a family can affect two individuals focused on building their lives. Read on to get a glimpse into this intriguing soapie.
The Crossroads Starlife summary
Original series name: Dehleez
Country of origin: India
Original language: Hindi
Genre: Family drama
The Crossroads Starlife episodes: 105
Seasons: one
Channel: Starlife Africa
The Crossroads Starlife full story and plot summary
The series depicts a love story of Adarsh, played by Harshad Arora, and Swadheenta, played by Tridha Choudhury, who have similar goals but choose different paths. Adarsh Sinha is an upstanding Indian administrative service officer who found and fought for love against all the odds. The Crossroads Starlife actors keep us longing for the next episode.
READ ALSO: New! The Candidate Teasers: November 2020
Adarsh comes from a respected family of high legal status. His mother, Suhasini Sinha, is a senior legal officer who is influential at work. On the other hand, his father, Manohar Sinha, is a respected bureaucratic officer. His elder brother Jaidev Sinha took after his father and is also a bureaucratic officer. His younger brother Abhay Sinha is an Indian police service officer.
As with most Indian marriages, Jaidev and his wife Jaya are in an arranged marriage devoid of love. Abhay took his path and married his wife Simmi by eloping. They are seemingly happier than his brother.
Swadheenta Ramakrishnan is an advocate who fights for the rights of the needy. She lives in Chandni Chowk with her uncle, aunt, and brother. It is a middle-class Tamilar family.
How does Adarsh meet Swadheenta?
Adarsh meets Swadheenta at a friend's wedding ceremony. Swadheenta is a beautiful woman, and Adarsh is taken aback by her beauty. He begins to pursue her, but uninterested Swadheenta thwarts his efforts.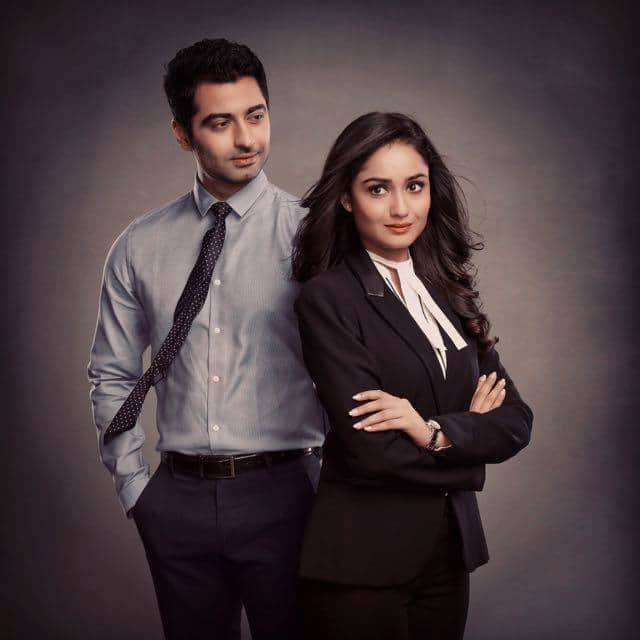 After graduation, Swadheenta takes on a case to fight for the rights of farmers who have sued Ahuja constructions. The company is owned by Simmi's father. She is lucky and gets to meet the renowned advocate Suhasini Sinha during a friend's wedding. Adarsh's mother offers Swadheenta guidance about the case and gives her a lot of encouragement.
She and Adarsh meet a few times, and Adarsh helps her with the farmers' case. She finally wins the case. Once the issue is over, Suhasini asks her to become her junior.
READ ALSO: Deception Zee World cast, full story, plot summary, teasers, final episode
During this time, Suhasini assigns her a case that takes her to Faridabad for investigations. Coincidentally, Adarsh has also been assigned to work on the same issue by his department. Due to the nature of the case, the two become excellent friends. However, Adarsh does not know that his mother has already found a bride for him, and Suhasini asks her son to come home.
The test of love
Adarsh knows that he is in love with Swadheenta, and he opens his heart and tells her that he loves her. However, Swadheenta already has a fiancé named Jeevan and informs Adarsh about it. Adarsh is heartbroken but later learns that Swadheenta's father wants her to marry his best student.
Adarsh proves his love by taking on this challenging test of becoming the best student. However, his task is challenging as he must do this in only twelve days; otherwise, his love will be married off to another person.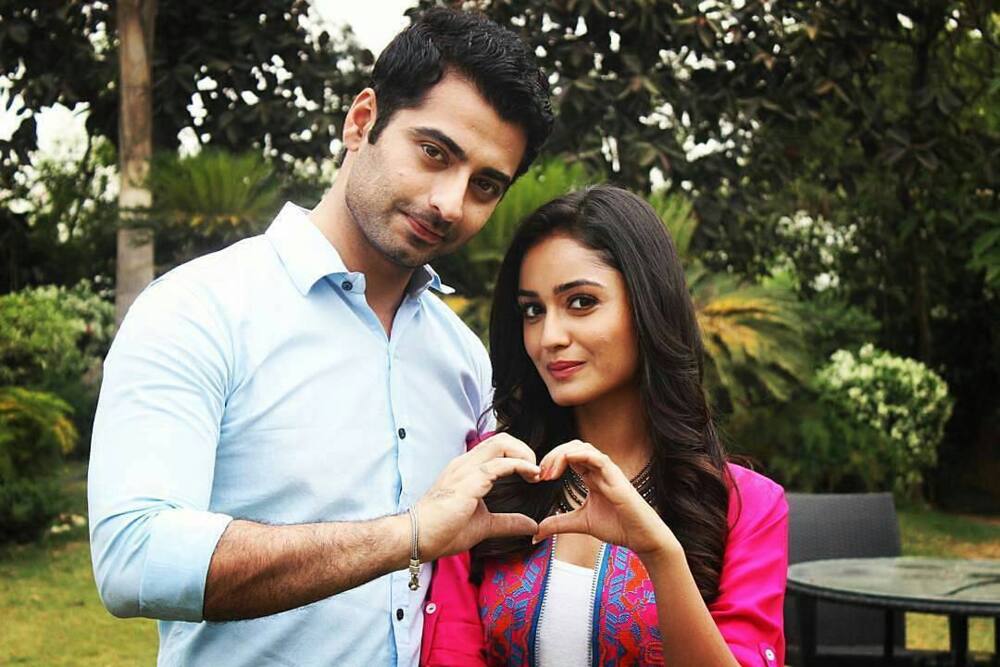 As Adarsh takes on his challenge, Jeevan is determined to marry Swadheenta. He meets and tells her about his love for her, but she already has other plans. She discovers she has deeper feelings for Adarsh and tells him during his engagement party with Vanshika.
Adarsh goes against the family's expectations and tells them he does not have any feelings for Vanshika. Jaya and Jadiev have been unhappy in their marriage for a long time, and Jaya asks Jaidev for a divorce.
The divorce triggers Suhasini to doubt if Vanshika is the right woman for Adarsh. Plans for uniting the two families through a wedding start, but Adarsh's parents are not satisfied with Adarsh's choice.
READ ALSO: New! Legacy Teasers: September 2020
Suhasini builds confusion among the two love birds. Simmi joins Suhasini to stop the ongoing preparations but decides to let it go after Swadheenta protects her. She convinces Susahini to continue with the wedding.
Double tragedy
As the wedding preparations continue, Swadheenta's brother Asad and Adarsh's brother Abhay learn of a planned terrorist attack. The Crossroads Starlife May 2020 episodes capture all the drama of the impending doom. The terrorists are Asad's friends who have planned to bomb various sites. Among the places set to be bombed is the place where Adarsh and his fiance are to be married.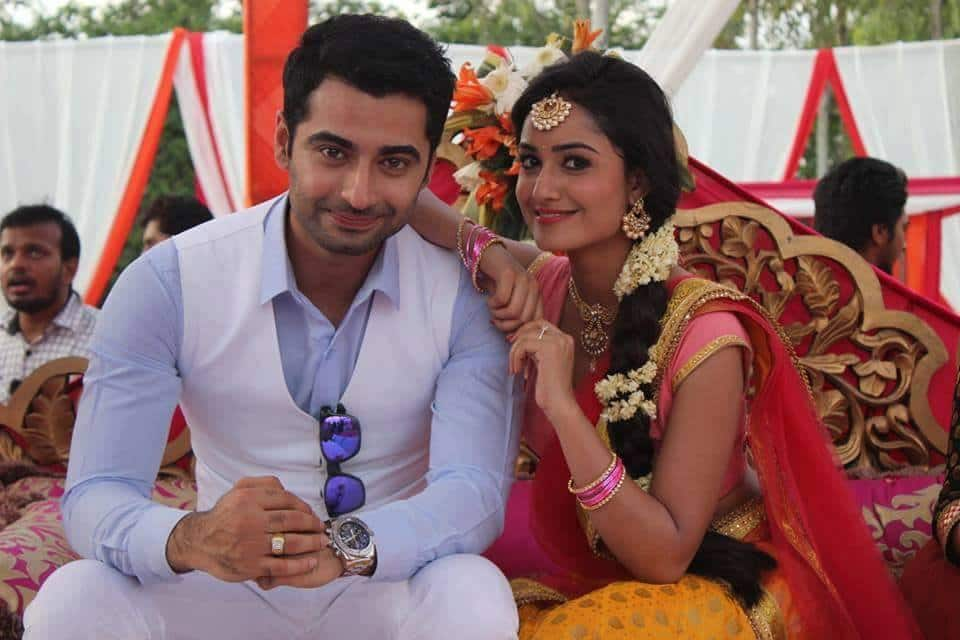 It is a very dangerous day for Asad and Abhay. As they take the bomb, Abhay is shot and killed by the head bomber. However, the policemen are sure that Asad is the killer and shoot Abhay to death. The two families are now in mourning and their relationship is shattered beyond repair.
The police are sure Haider Gilani, Swandheeta's uncle, is the terrorist after they find a bomb in one of the gifts meant for the wedding. He is arrested and is to face trial.
Swadheenta is now her family's lawyer. Although she is defending them against her husband's family, she is determined to prove her family's innocence. She meets her mother-in-law Suhasini who is also there to fight for her family, especially Abhay Sinha.
In The Crossroads Starlife final episode, we witness a lengthy trial, where the court rules that the Gilanis had nothing to do with the bombing. The two families are happy with the court's ruling, and Swadheenta is now welcome to visit her husband's family.
The Crossroads Starlife teasers and episodes
This drama has 1 season and 105 episodes. The first half of the season runs from episode 1 to 60, during which Adarsh confronts Swadheenta for lying about Ramakrishnan. The other half of the season features episodes 61 to 105. For more details on the story, make sure to look out for teasers on every episode to know what happens.
The Crossroads Starlife full cast
The level of acting of the main cast is excellent. The actors show the story so well that one cannot help looking forward to the new episodes. Here are the main cast members and supporting ones that played The Crossroads Starlife characters.
Main cast
Harshad Arora and Tridha Choudhury play the main characters. They help bring The Crossroads Starlife characters to life. The roles they played helped their growth in the subsequent roles in Indian films.
1. Harshad Arora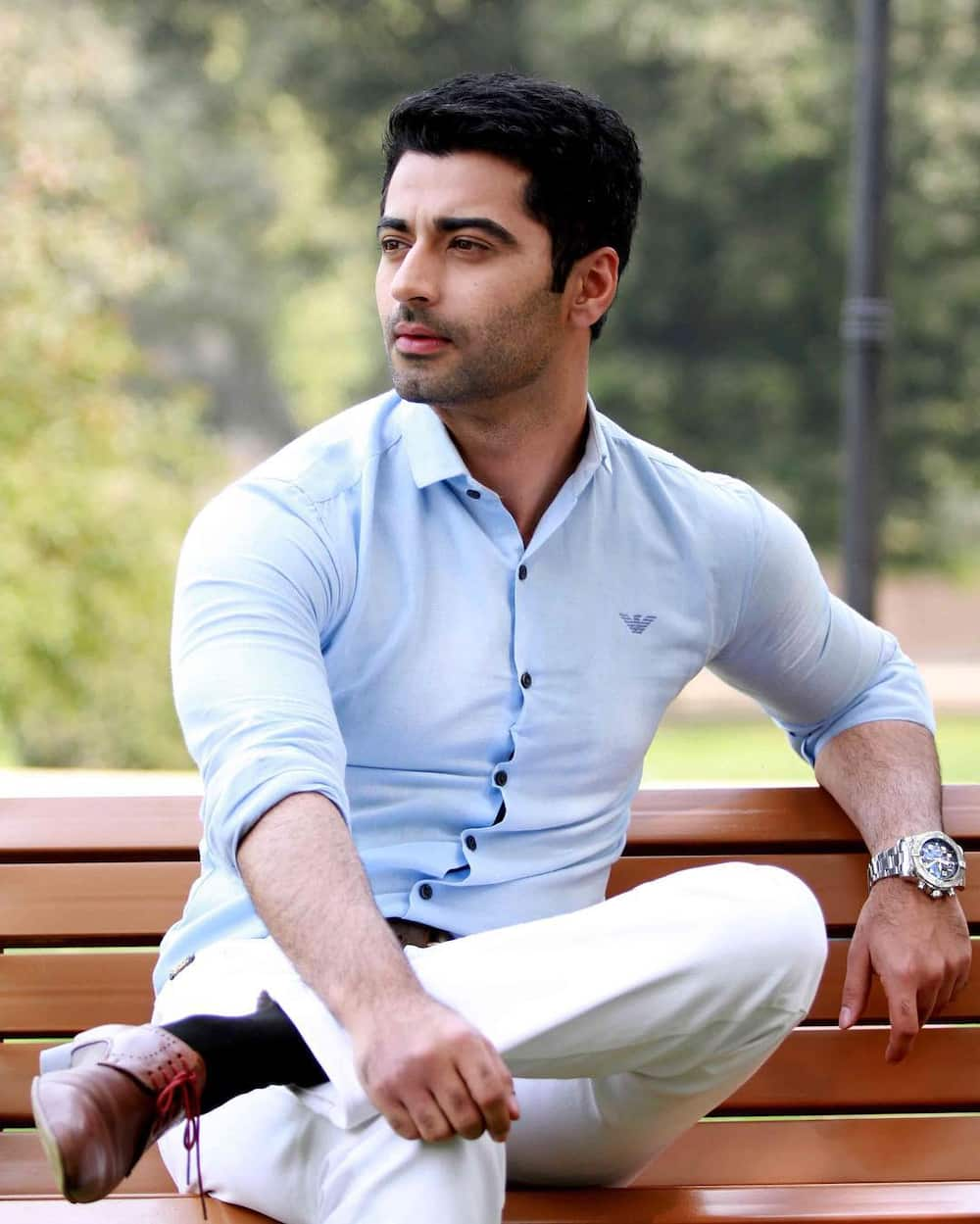 He plays Adarsh Sinha and is the male protagonist in the show. He is a celebrated actor with several awards to his name. Harshad played Zain Abdullah in Beintehaa and Jai in SuperCops Vs Supervillains.
2. Tridha Choudhury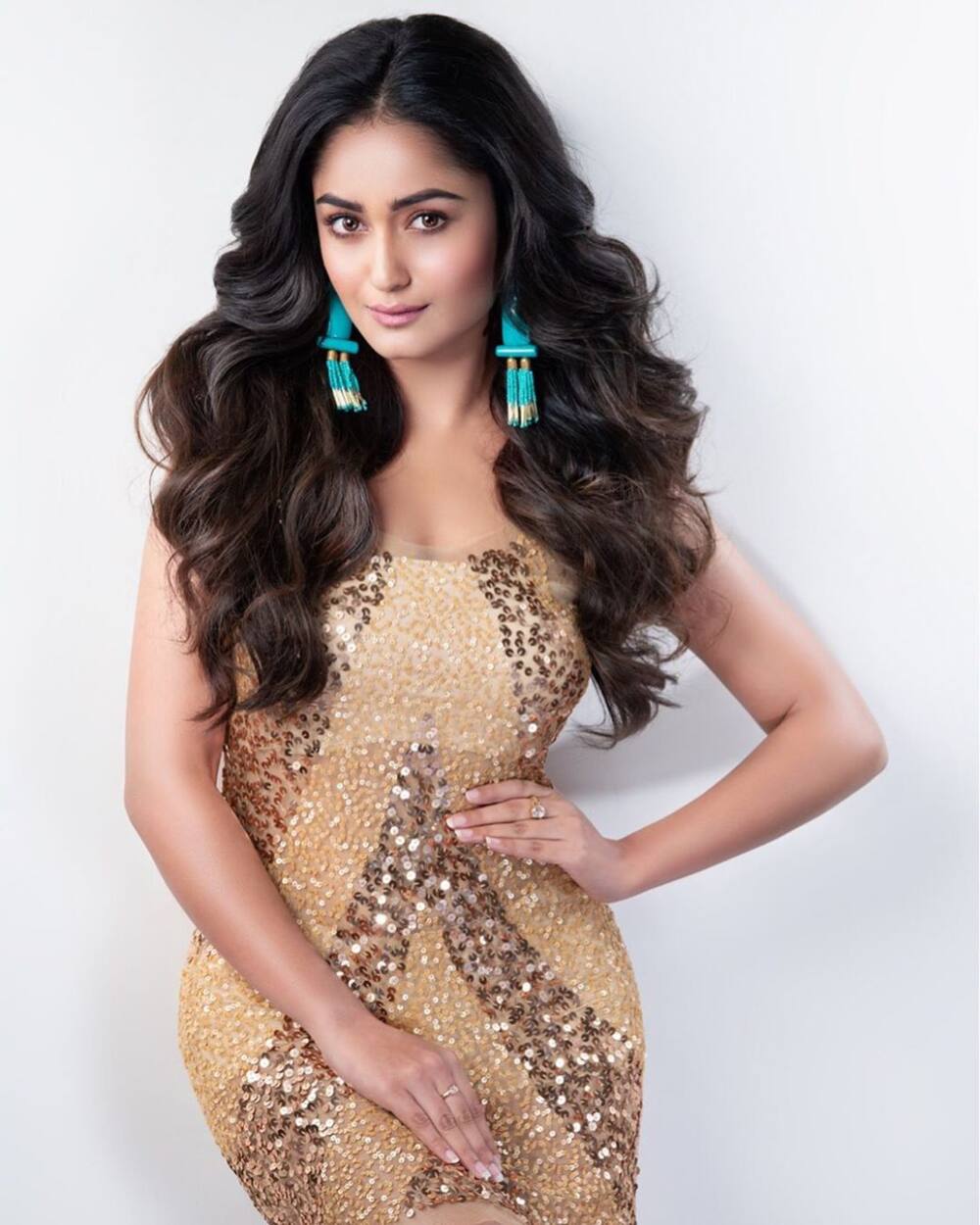 She plays Swadheenta Ramakrishnan and later Swandeenta Adarsh Sinha. This popular Indian film actress has made a name for herself in Bengali and Telugu films. Her depiction of her character in this series is exceptional.
Supporting cast
The Crossroads Starlife cast would not be complete without the drama and influence that the actors below bring to the show. Apart from the main story, the supporting cast members also have their own stories that captivate the viewers and add interesting twists to the main story.
1. Amit Behl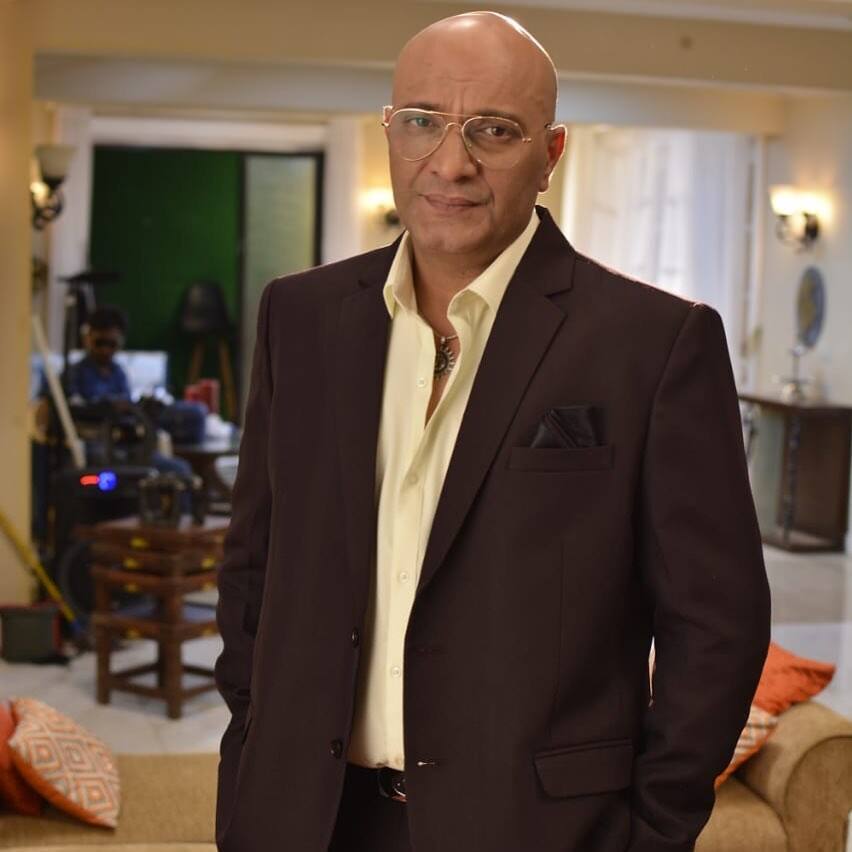 He plays Mahohar Sinha, Adarsh's father. Amit is an experienced Indian actor with a career spanning over 20 years. He has had roles in Hindi and English films.
2. Meghna Malik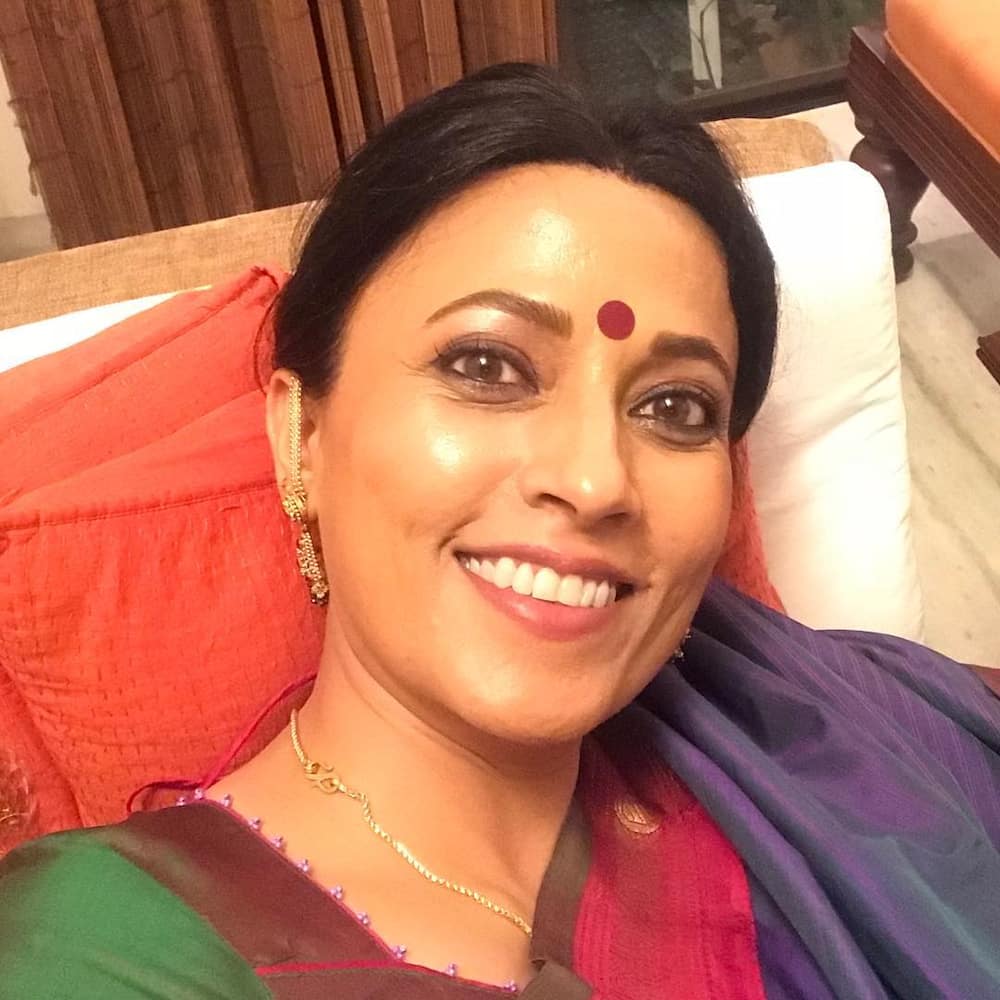 She plays Suhasini Sinha, Adarsh's mother. Meghna is a television and theatre actress known for her role in Na Aana Is Des Laado. She has been in the acting industry since 1998.
3. Natasha Rastogi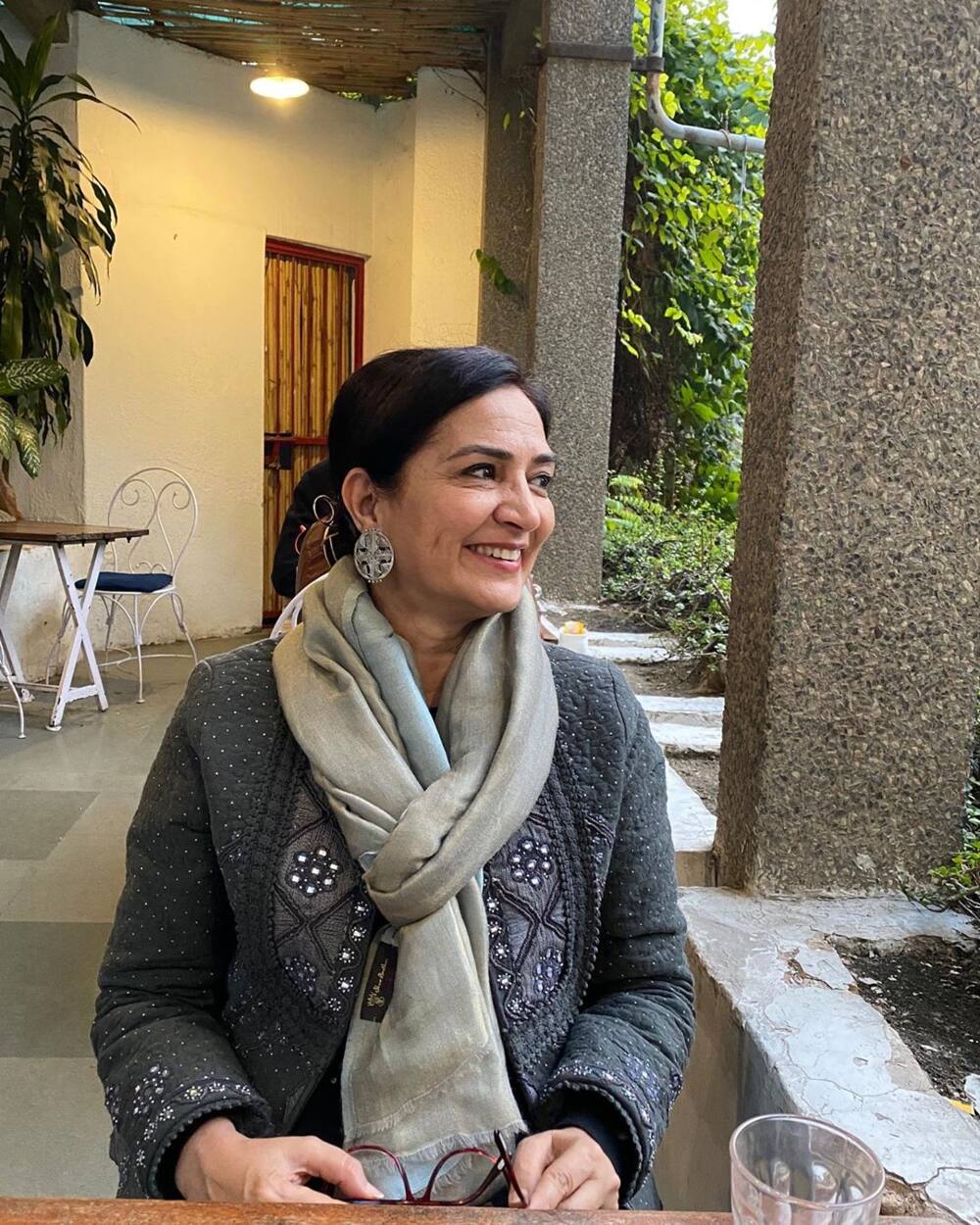 She plays Swadheenta's aunt, Zubeida Jilani. Natasha is a renowned theatre actress and director. She has won several awards since she started her career in 2000.
4. Meer Ali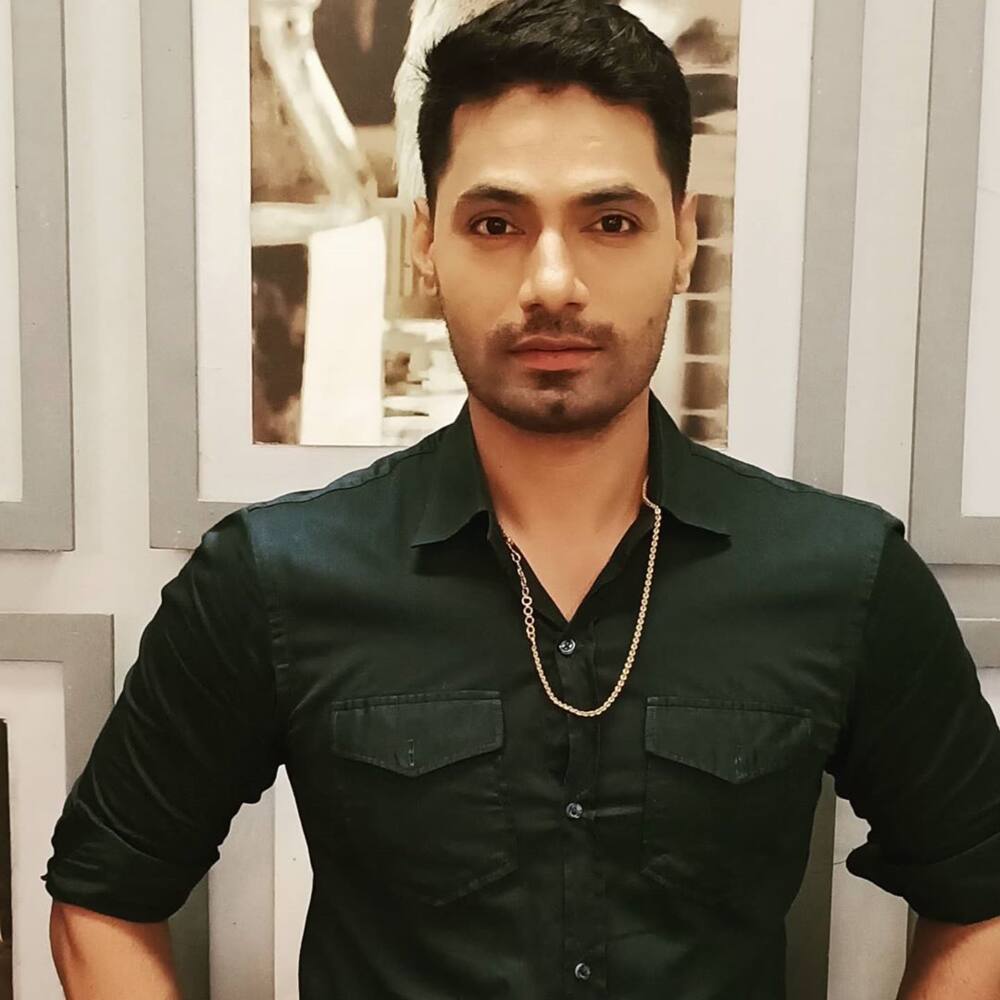 He plays Jaidev Sinha and is Adarsh's elder brother. Apart from being an outstanding actor, Meer is also a fashion model. Meer has been nominated severally for roles played in various shows.
5. Aryan Pandit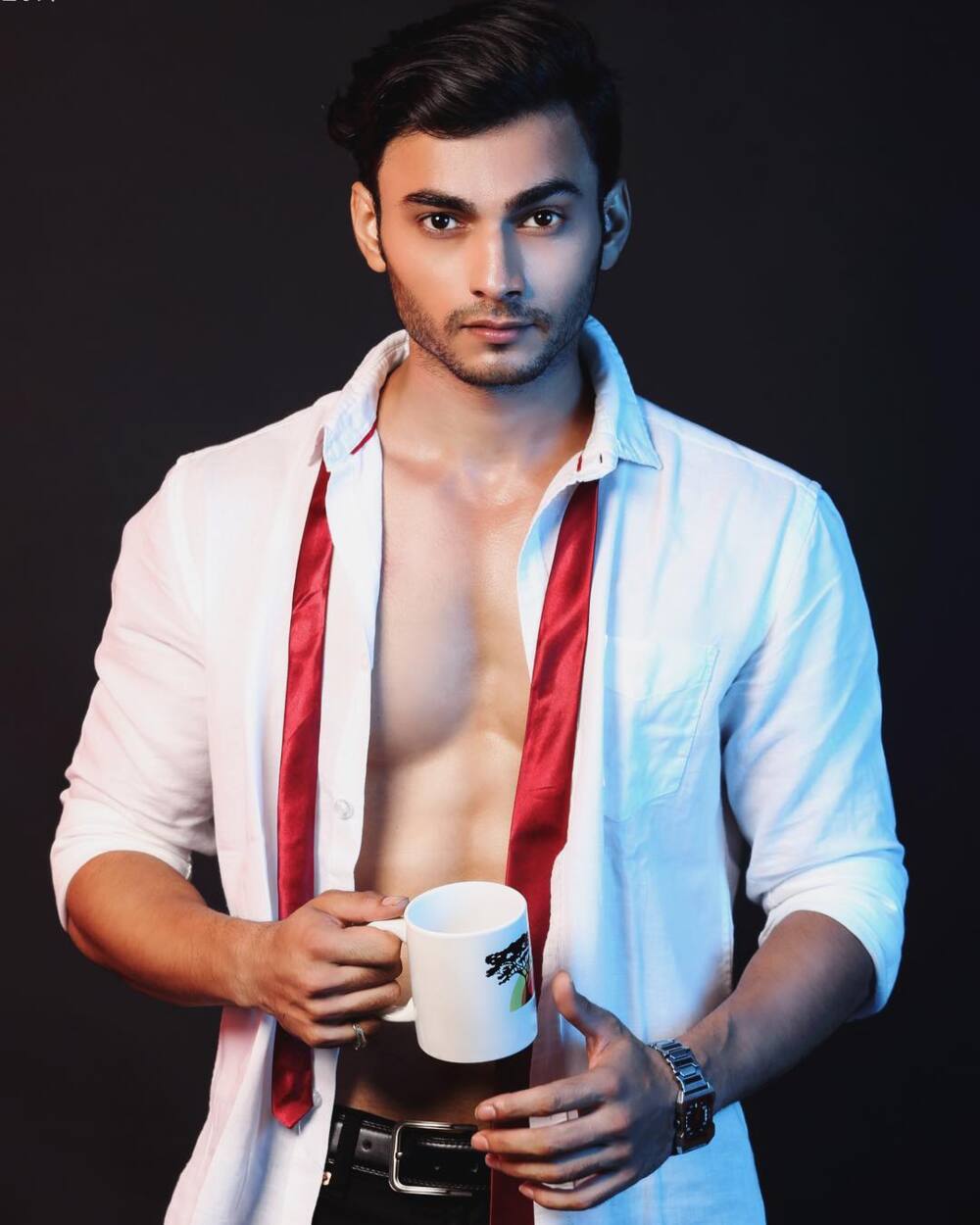 He is Adarsh's younger brother, DCP Abhay Sinha. Just like Meer, Aryan Pandit is also a model and a television actor. He has had roles in various Indian shows including the popular Na Aana Is Des Laado.
6. Nazea Hasan Sayed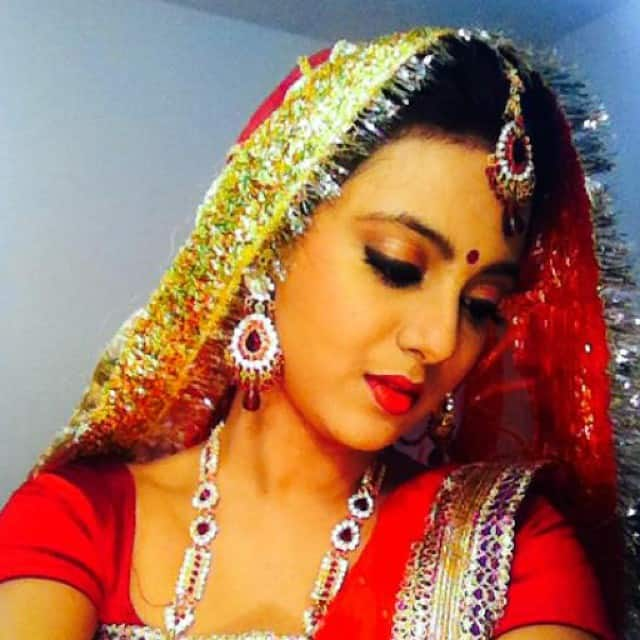 She acts as Nee Ahuja, Adarsh's younger sister-in-law. Nazea is an experienced actress known for her roles in some daily shows. Nazea was born in Mumbai and also works as a model.
Other cast members also helped to create such a great series. Here are The Crossroads Starlife actors real names of recurring characters:
Mohit Chauhan as Haider Jilani
Hunar Hali as Jaya Sinha (Adarsh's elder sister-in-law)
Chirag Mahbubani as Asad Jilani
Farook Qaasias as Naveen Ahuja (Simmi's father)
Manish Wadhwa as advocate AK Singhvi (Ahuja's lawyer)
Khushboo Purohit as Vanshika Bundela (Adarsh's ex-fiancé)
Niskki Sharma as Radhika Deshmukh (Asad's girlfriend)
Kiran Srinivas as Jeevan (Swadheenta's ex-fiancé)
Sagar Sainias Mr Ramakrishnan (Swadheenta's father)
This story that shows love, politics, and family is one that will captivate you. It will keep you in anticipation of the next episodes. The Crossroads Starlife songs are interesting to listen to. Catch the latest highlights of this intriguing series on your favourite channel, Starlife.
READ ALSO: Forever Yours Starlife cast, full story, plot summary, teasers, episodes
Briefly.co.za recently published full details of one of the new shows on Starlife. If you are a lover of Indian soapies, then this show is for you. Forever Yours is a story of two people who once married had to remain married even after death. Read the article to discover the full story of Anshuman and Paakhi.
READ ALSO:
The Evil Eye Starlife cast, cast real names, plot summary, full story, episodes, teasers
Ring of Fire Zee World cast, update, plot summary, full story, songs, teasers
A Perfect Lie StarLife cast, songs, plot summary, full story, episodes, teasers
Source: Briefly News