Missy Margera bio: age, family, tattoo, career, profile, net worth
Bam Margera is presently one of the top stunt performers in the world. He is popularly known for his role in the MTV reality stunt show, Jackass. As his popularity grew, so did the popularity of the people around him. Among them is his ex-wife Missy Margera, an actress, model, and photographer.
So, who is Missy Margera? In the article below, we will look at her life, age, family, sibling, tattoo, career, profile, and net worth.
Missy Margera profile
Name: Mellisa Rothstein
Missy Margera birth date: June 3, 1980
Missy Margera age: 41 as of 2021
Zodiac sign: Gemini
Gender: Female
Nationality: American
Profession: Model, photographer, and actress
Missy Margera biography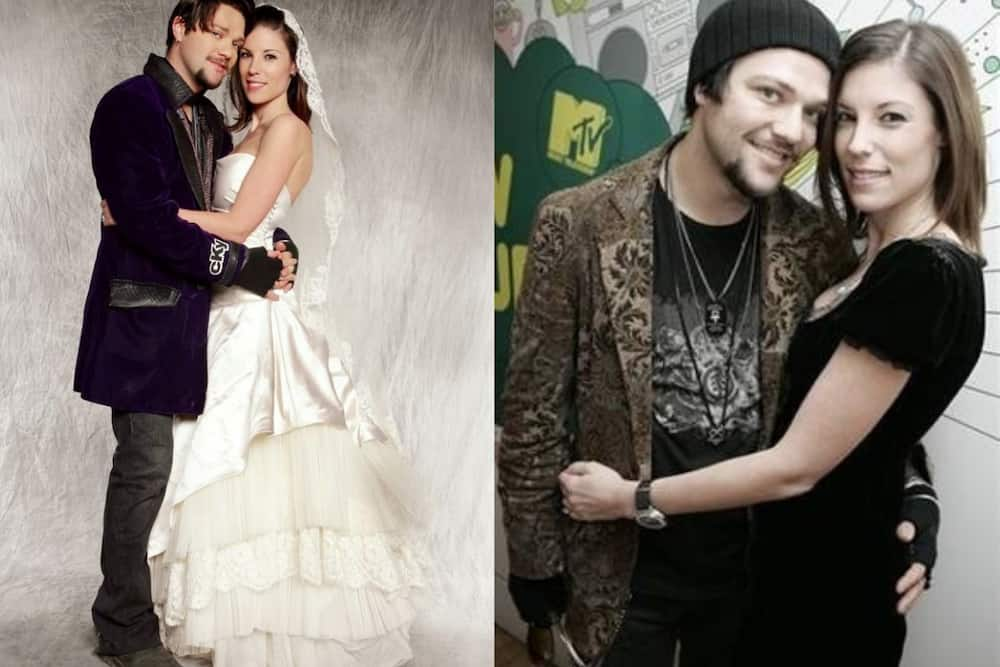 She was born on June 3, 1980, in Springfield, Pennsylvania, USA. She was raised as an only child by her single mother, Marian Rothstein. She went to West Chester High School, where she met Bam. Later, she joined Pennsylvania State University where she graduated with a bachelor's degree in communication.
Personal life
Bam and Melissa met while they were in high school. Back then, they were just friends. They met again in the 2000s and started dating. In 2007, Bam proposed in the Cartier store at a mall. Shortly after, on February 3, 2007, they got married at Lowes Hotel in downtown Philadelphia with celebrities such as Ryan Dunn in attendance.
Margera went on to share the events that happened during the wedding on LA Ink. He said, 'I have 13,000 dollars worth of damages I have to pay for. Everybody got so wasted. They started breaking light fixtures and kicking in the bathroom doors.'
Missy Margera tattoo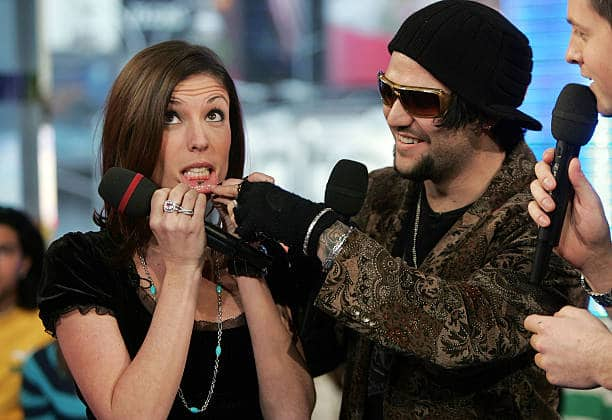 According to The New York Times, the couple got tattoos at X-Treme Ink Tattoo Parlor in Wesch Chester. They got them the same day they signed their marriage licence. Melissa got the Detroit Area code, 313, because that is where they purchased their wedding bands. Bam got the words 'Dr J.'
Missy Margera divorce
The couple started to have marital problems two years after their marriage. Things got so bad that they had to go for couple's counseling for alcohol overdose. Margera went on a four-day alcoholic bender that made him severely dehydrate. Rothstein had to call 911 when he took Ambien during his alcohol binge.
In October 2010, Bam admitted to Howard Stern that they were separated and only saw each other once a week. He even said that he had already moved on and had girlfriends in San Francisco and West Chester.
Missy Margera Howard Stern
The couple was open about their relationship. During an interview on The Howard Stern Show, they were not afraid to reveal intimate details about their marriage. They revealed some of the unfortunate things that led to the leaking of Missy's private photos. Margera then took discretion up a notch when he shared every detail about their love life, including how they make love while driving his Hummer.
Missy Margera movies and TV shows
When she was young, Missy wanted to be a model but later ventured into acting. She landed her first gig in the film industry in 2003 after taking the role of Beth in the comedy romance film, Haggard, written and directed by Bam. In 2005, she made several appearances on the reality TV series, Viva La Bam. Later, she starred in the MTV reality, Bam's Unholy Union. She was then part of the cast in the 2008 original film, Where the **** is Santa?
Missy Margera net worth
Drawing her funds primarily from her photography, modelling, and acting career, Rothstein has gathered a net worth of $1 million.
It is not known yet whether Missy Margera is dating someone. However, she changed her last name back to Rothstein after the divorce. We wish her all the best in her endeavours.
READ ALSO: Travis Barker bio: age, partner and spouses, pics, music groups, songs, net worth
Briefly.co.za covered the biography of Travis Barker. He is a great American drummer for over 25 years. The star backed out of multiple 2018 tours, including the Las Vegas tour, because of blood clots in his veins. Why is Travis Barker so famous? What accident happened to him? Find out a lot of interesting details from the article.
Source: Briefly News