Perry Mattfeld age, husband, parents, education, career, worth
Besides enjoying Hollywood movies, movie enthusiasts also look forward to knowing more about the lives of their favourite actors and actresses. One such character is Perry Mattfeld, an American actress, dancer, and artist from the theatre. She is popularly known for her popular TV shows Polygamy Escape, Shameless, and Waverly Place Wizard. This article digs deeper into her career, family net worth, among other interesting things about the celebrity.
Perry Mattfeld is a household name in Hollywood for her outstanding performances in some of the top films. She is renowned for playing Murphy Mason in the In The Dark series. What is Perry Mattfeld age? She was born on March 29, 1994, in Los Angeles, United States of America. Therefore, she is 27 years as of 2021. This means that she was born under the Aries sign. Aries people are usually fierce, upfront, and enthusiastic. They are also known to be passionate and vigorous, which she has demonstrated. Read more about her biography here.
Perry Mattfeld profiles
Name: Perry Frances Garcia Mattfeld
Age: 27 years
Date of birth: March 29, 1994
Place of birth: Los Angeles County, California, USA
Nationality: American
Zodiac sign: Aries
Perry Mattfeld height: 5 feet 10 inches (178 centimeters/ 1.78 meters)
Weight: 56 kilograms (123.5 pounds)
Hair colour: Light brown
Eye colour: Blue with a hint of green
Father: Kenneth Mattfeld
Mother: Shelley Garcia
Profession: Dancer, actress, and theatre artist
Perry Mattfeld Instagram: @perrymattfeld
Perry Mattfeld bio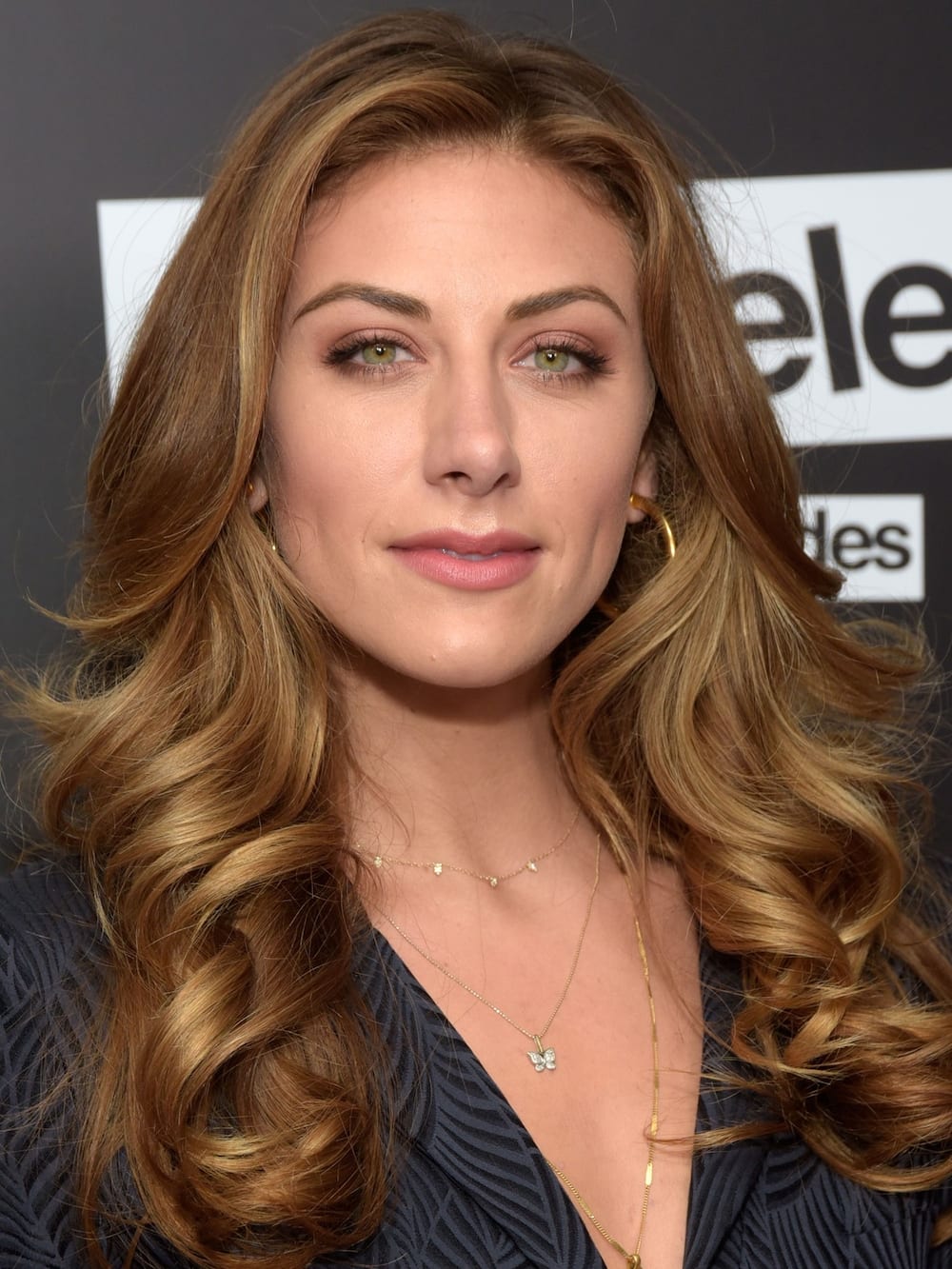 Below is every detail you would love to know about Perry Mattfeld. Read on for crucial information about her career, family, age, husband, net worth, among others.
Education
She attended Long Beach Polytechnic, where she graduated with a 4.6 GPA. Later, she attended the South California University, a top-rated institution in the United States. While there, she earned a Bachelor of Arts in Film Theory.
Additionally, the actress is bilingual. While most people have trouble with the mastery of just one language, she boasts of two, as she is fluent in English and French.
Perry Mattfeld career path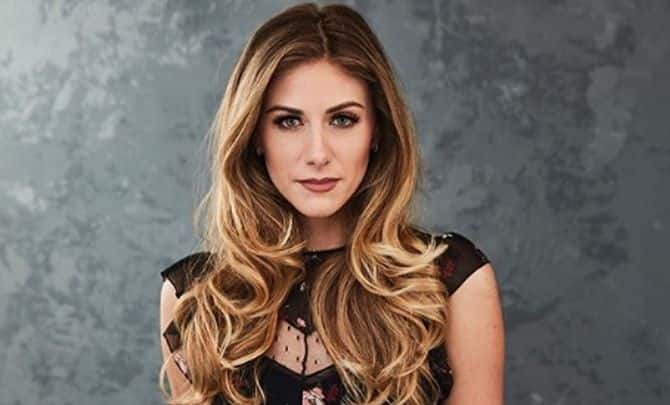 She began her dancing career at the tender age of five. Luckily, she had supportive parents who nurtured her talent into the person she is today. While at school, she used to be in drama clubs where she practiced her acting and dancing skills.
As an actress, she did not start in the entertainment industry. Before venturing into acting, she was a ballet dancer. She spent just under a decade stringently performing ballet before she adopted other dancing styles. She also took lessons in piano and singing. After that, she managed to star in over 164 shows at The Grove Theater in Los Angeles.
Besides acting, she spent some time in the modelling profession, although it was just a side career. She modelled through a connection she made with a fellow student, Kelly Gary, who was also connected. Through her modelling journey, she worked with Grayse fashion brand and became a member of the University of South California World Famous USC song Girls.
Perry Mattfeld shows
2006: The Megan Mullally
2009: Wizards of Waverly Place
2012: Hidden Diary Of A Modern cheerleader
2013: Escape from Polygamy
2016: Conan
2018: Home Coming
2019: Carrie
Perry Mattfeld husband
Her husband is called Andrew Wright, with whom she has had a long-term relationship. Andrew is a former baseball pitcher who played on the baseball team of the Cincinnati Reds. He is retired from sports and is now a TVG horse racing network member that also engages in wagering.
Perry Mattfeld parents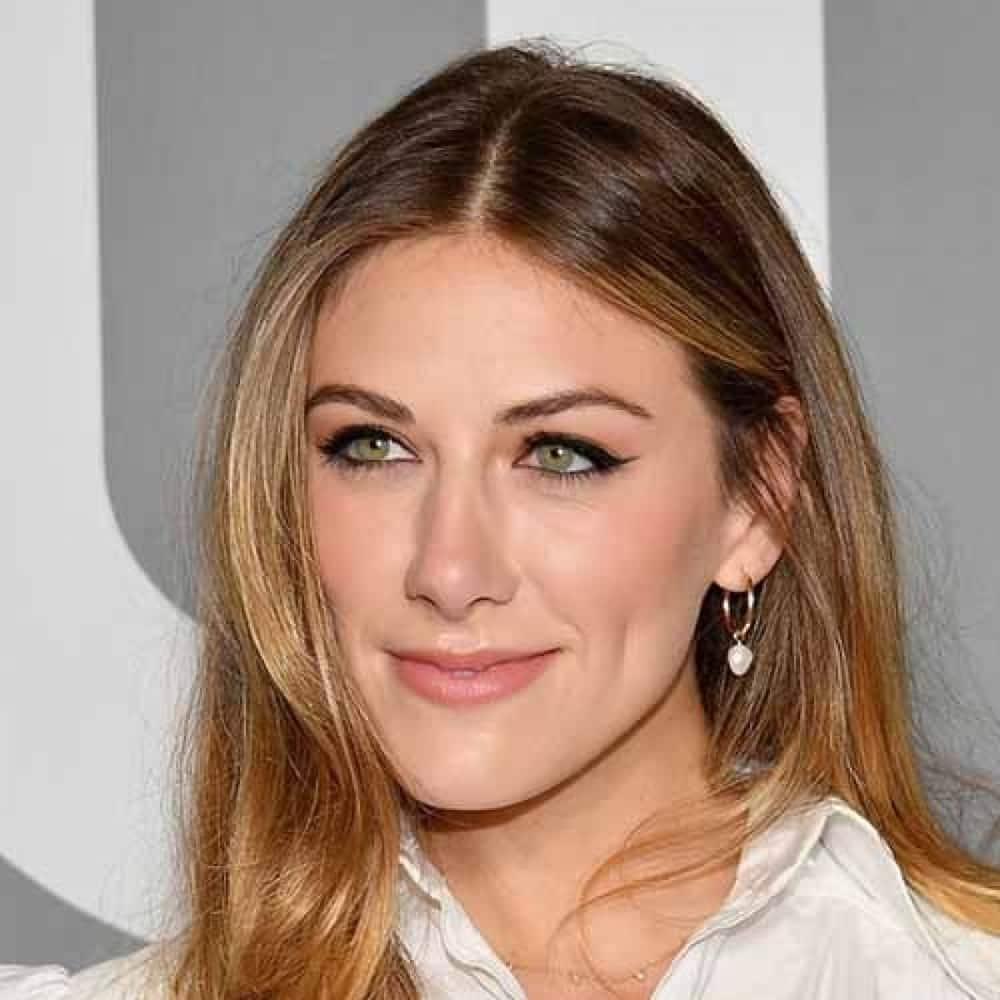 She was born to Kenneth Mattfeld, her father, and Shelley Garcia, her mother. Her father has been a deputy city attorney for the Port of Los Angeles since 2003.
Perry Mattfeld net worth
Through her thriving career that she started at a tender age, she has amassed vast wealth. She is guesstimated to be worth around $2.5M. Going by that trend, one day, she will feature as one of Hollywood's youngest rich female actresses.
Perry Mattfeld measurements
She is 5 feet and 10 inches tall and weighs around 56kg. She has light brown hair that compliments well with her attractive body structure. Also, she has hazel eyes.
Above is a bio of Perry Mattfeld, who has become a household name in Hollywood. Her unique talents have earned her numerous roles in the entertainment industry. She has also won the hearts of many fans and followers. She is a voice to reckon with and a role model to other young and upcoming actors and actresses.
READ ALSO: Nakyung Park age, children, husband, painting, art, net worth
In other news, Briefly.co.za reported on May 4, 2021, about the life and career of Nakyung Park. So, who is Nakyung Park? She is the wife of Wesley Snipes, a renowned American actor. Why is she famous? Nakyung is known for being the daughter of Park Cheol, a famous South Korean entertainment executive.
Where is Wesley Snipe's wife from? She was born on 1st September 1977 in South Korea. What is her net worth? What does she do for a living? Who are her children? Find out in this article.
Source: Briefly News