Kathryn Tappen age, children, husband, pics, NHL, salary, worth
Kathryn Tappen is a famous NBC sportscaster and a women's sports mentor. The journalist has won multiple awards, including the Associated Press Award and Boston Chapter of Women award. Moreover, she never let marital issues or disrespect from a colleague affect her career. Is Kathryn Tappen still married? Read on to find out.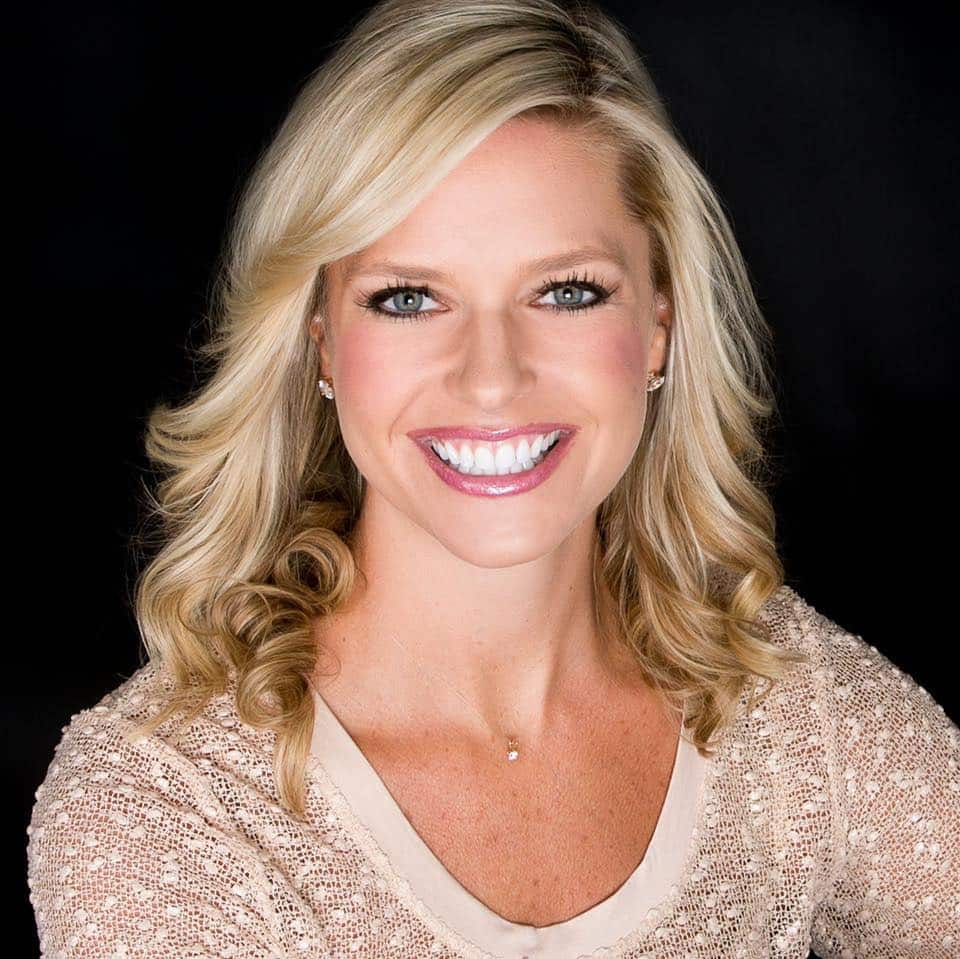 Kathryn Tappen net worth is almost $1.5 million. How did the sports analyst become a millionaire? Kathryn Tappen salary is around $10,000 to $203,000 per year. Besides journalism, she does commercial advertising. Kathryn did a photoshoot for Red Sox Souvenir Store's college clothing line and did a top-notch advert about Roster's 47 brands.
Kathryn Tappen profile summary
Full name: Kathryn Tappen
Date of birth: 9th April 1981
Place of birth: Morristown, New Jersey, USA
Age: 40 years
Career: Journalist
Nationality: American
Marital status: Divorced
Children: 3
Height: 5 feet 10 inches
Net worth: $1.5 million
Facebook: @kathryntappen
Instagram: kathryntappennbc
Twitter: @KathrynTappen
Kathryn Tappen biography
How old is Kathryn Tappen? She was born in Morristown, New Jersey, USA, on 9th April 1981. Therefore, Kathryn Tappen age is 40 years in 2021. Her parents are Richard Tappen and Sheila, while her sister's name is Amanda.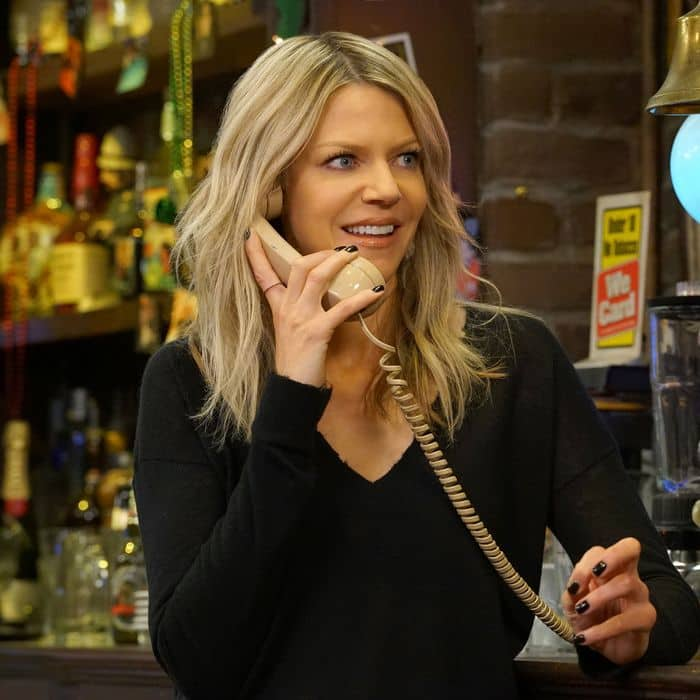 Marriage
Who is Kathryn Tappen husband? Kathryn Tappen husband was Jay Leach, a famous hockey player. They met while on professional duties and got married on 18th July 2009 after dating for a year. Unfortunately, the duo divorced in 2014. Kathryn Tappen children from her ex-spouse are two sons and a daughter.
Education
She attended Villa Walsh Academy in New Jersey, where she played softball and basketball on a boys' team. Where did Kathryn Tappen go to college? Tappen graduated from Rutgers University with a bachelor's degree in journalism in 2003. She was a 3000-meter steeplechase record holder at the university and won several Academic All-American and Big East Academic All-Star awards.
Career
Tappen's journalism career started in 2003 at College Sports Television(CSTV), and she moved to New England Sports Network (NESN) in 2006. She has been a lead host in many games, including Boston Celtics.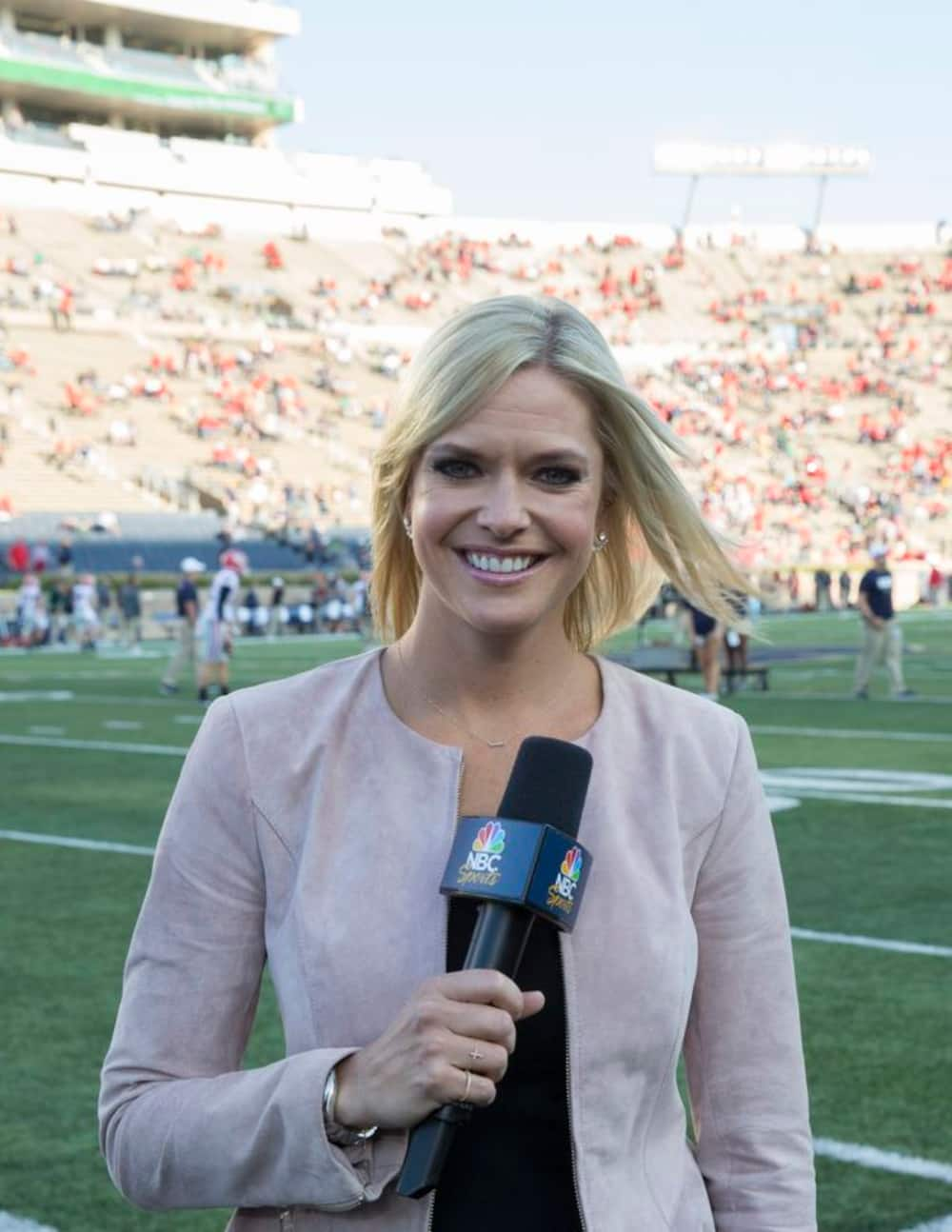 Tappen joined the National Hockey League (NHL) as an NHL Tonight show's host in 2011. The network moved her to the NHL Conversation Segment, where she interviewed the world's best hockey players and captains like Erick Karlsson.
Kathryn Tappen NHL's contract ended in 2014 when she found greener pastures. She became a sport and news anchor for NBC affiliate WJAR in Rhode Island. As the lead host on NHL Live since 2014, Kathryn covered games like Super Bowl and The Stanley Cup.
NBC often puts her on multiple programs, including the Off the Ice with Kathryn Tappen show and the All Women NHL Broadcast Team. The journalist appeared on Mike Tirico's Lunch Talki Live show and more shows aired by NBC competitors.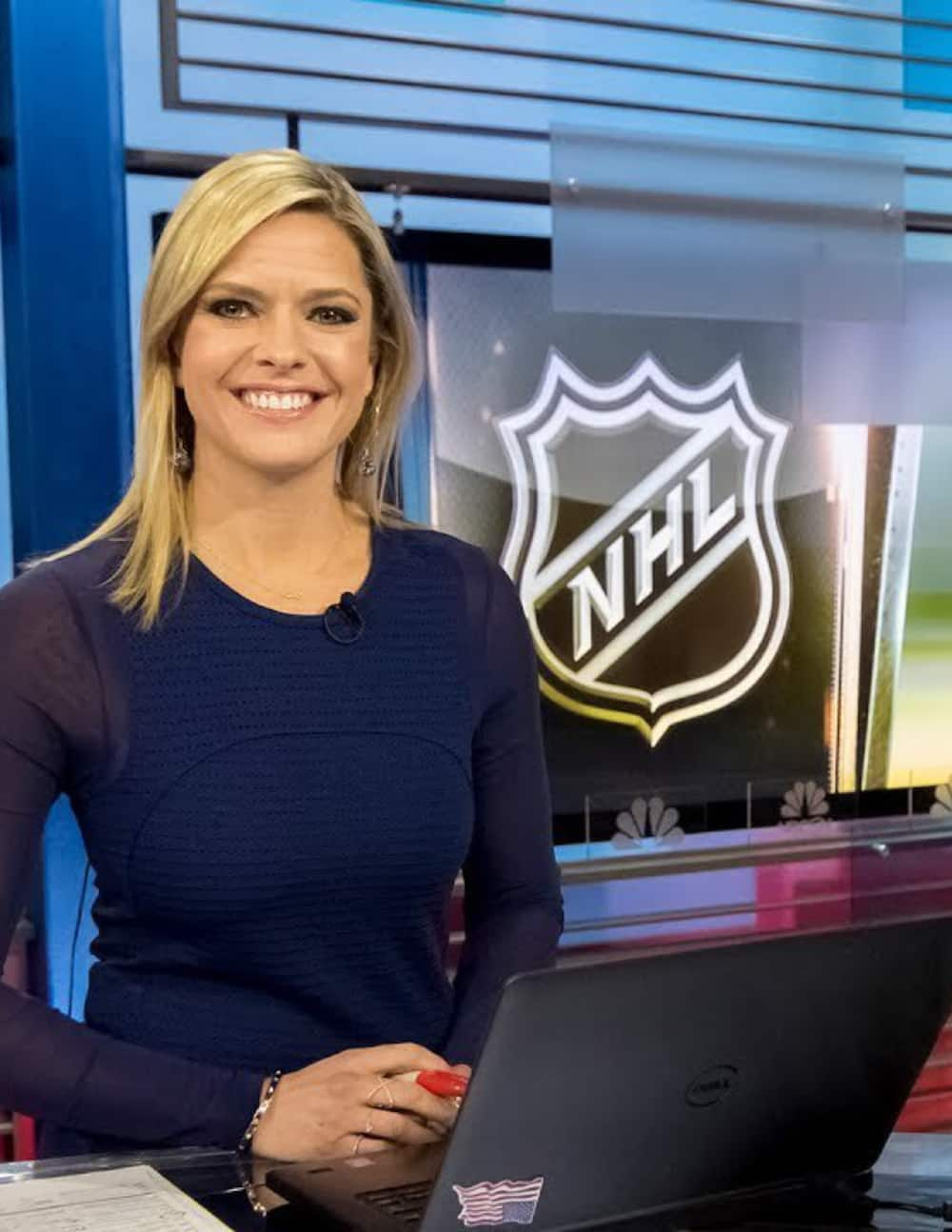 What did Roenick say about Kathryn Tappen?
Jeremy Roenick played 20 NHL seasons before retiring in 2009, and NBC Sports hired him in 2010 as a hockey games reporter. The public bashed him for making insensitive remarks about his colleague on the Barstool Sports' Spittin' Chiclets podcast.
Roenick went with his wife and Kathryn on a summer vacation in Portugal. A hotel guest inquired if the three were together, and his response was:
I play it off like we're all going to bed together every night, the three of us. If it really came to fruition, that would really be good. But it's never going to happen.
NBC took note of Kathryn Tappen Jeremy Roenick's vulgar joke and suspended him indefinitely without pay. Her response to the viral threesome joke was;
While Jeremy and I continue to be good friends, what he said was unacceptable, especially among workplace colleagues. I do not condone his comments.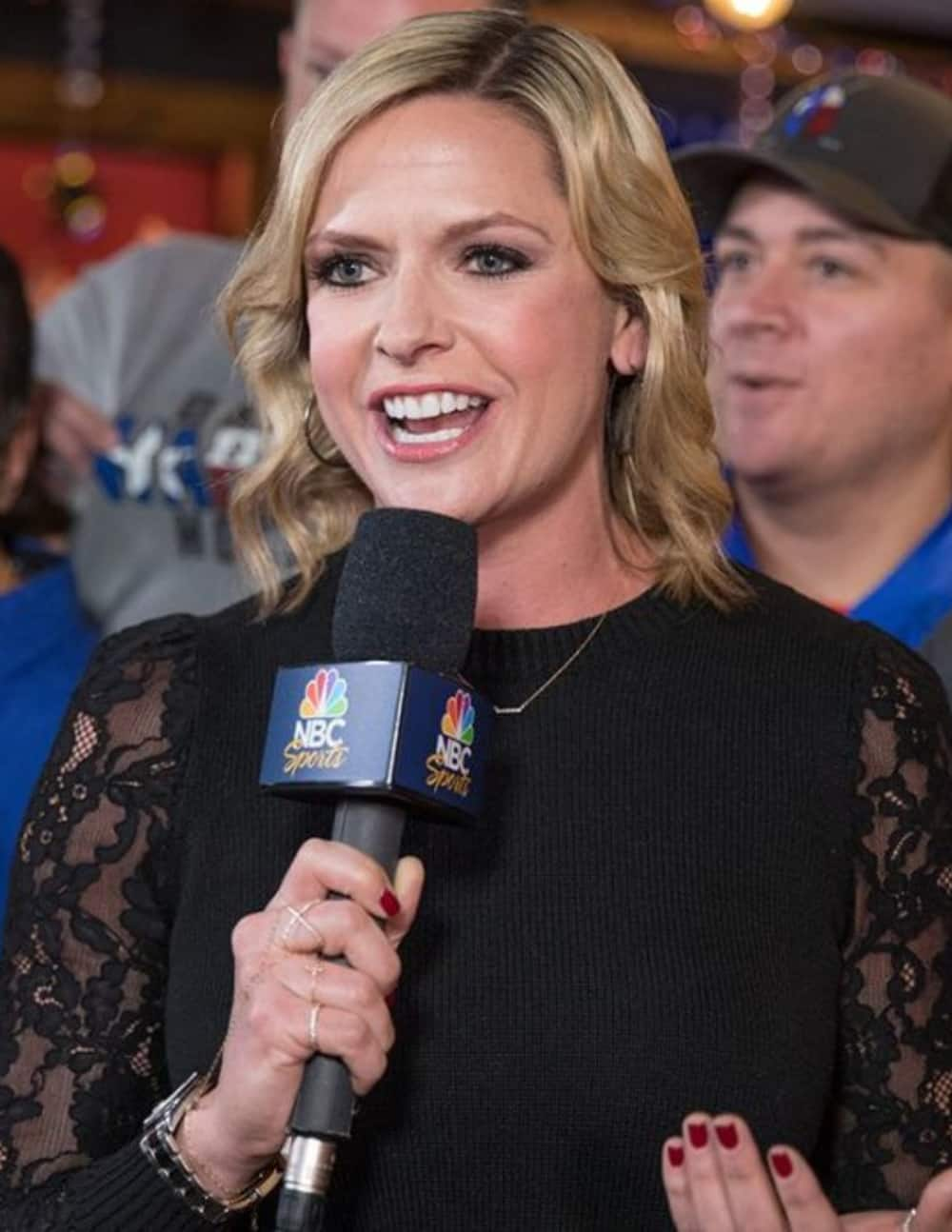 On the other hand, Partick's remark about the joke was:
I'd have to think about it if he asked me. I wouldn't say no right away.
Roenick posted an apology video on Twitter on 11th January 2020.
Miss Tappen's charity work
She is a board member of the Marine Raider Foundation. The NGO financially supports retired American marines and their families.
Kathryn Tappen photos
The journalist gives her fans a glimpse into the things she cherishes besides her career via social media posts. Here are several stunning images from Kathryn Tappen Instagram page:
1. Kathryn is a devoted mother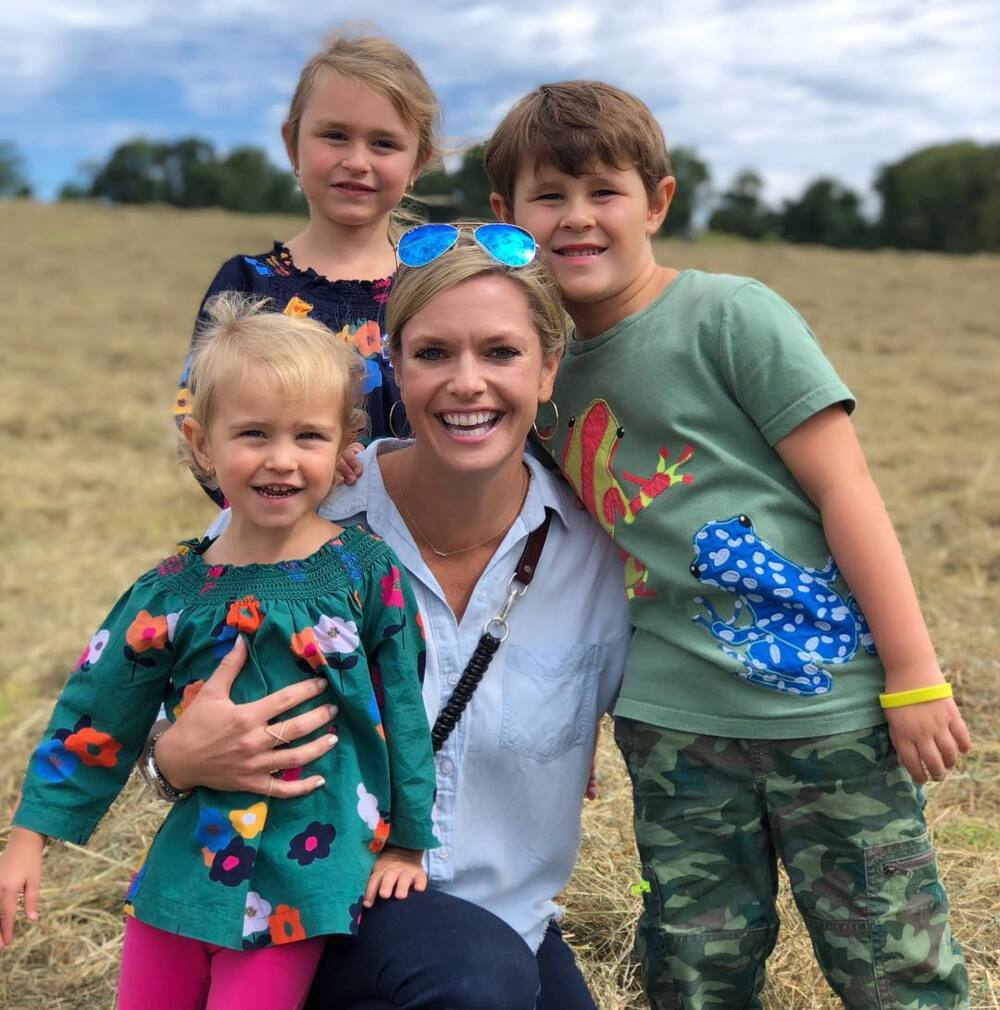 Her busy schedule does not prevent her from fulfilling her parental obligations. The family builds unforgettable memories together in many ways, including nature exploration.
2. She has a soft spot for animals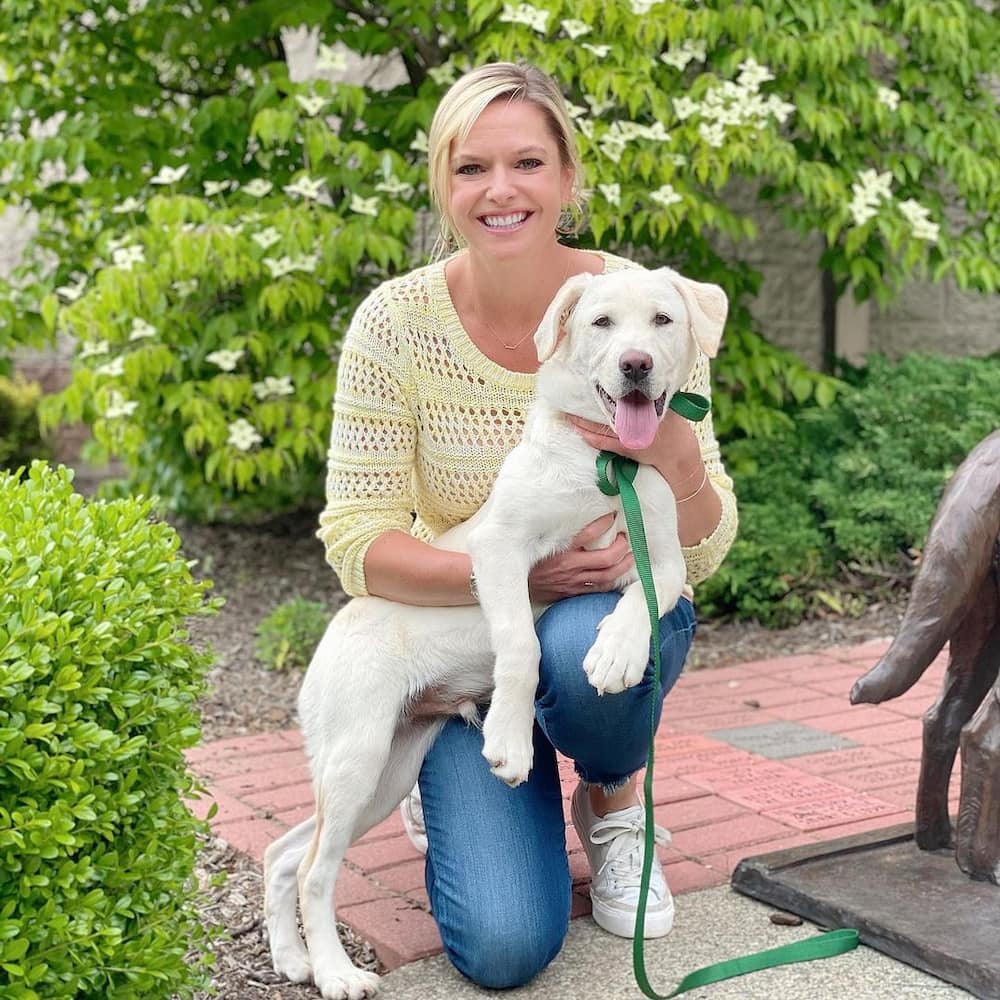 The journalist is affectionate with dogs. The beautiful white guide dog belongs to the Guide Dog Foundation for the Blind, a charity organization based in New York.
3. The journalist resembles her mother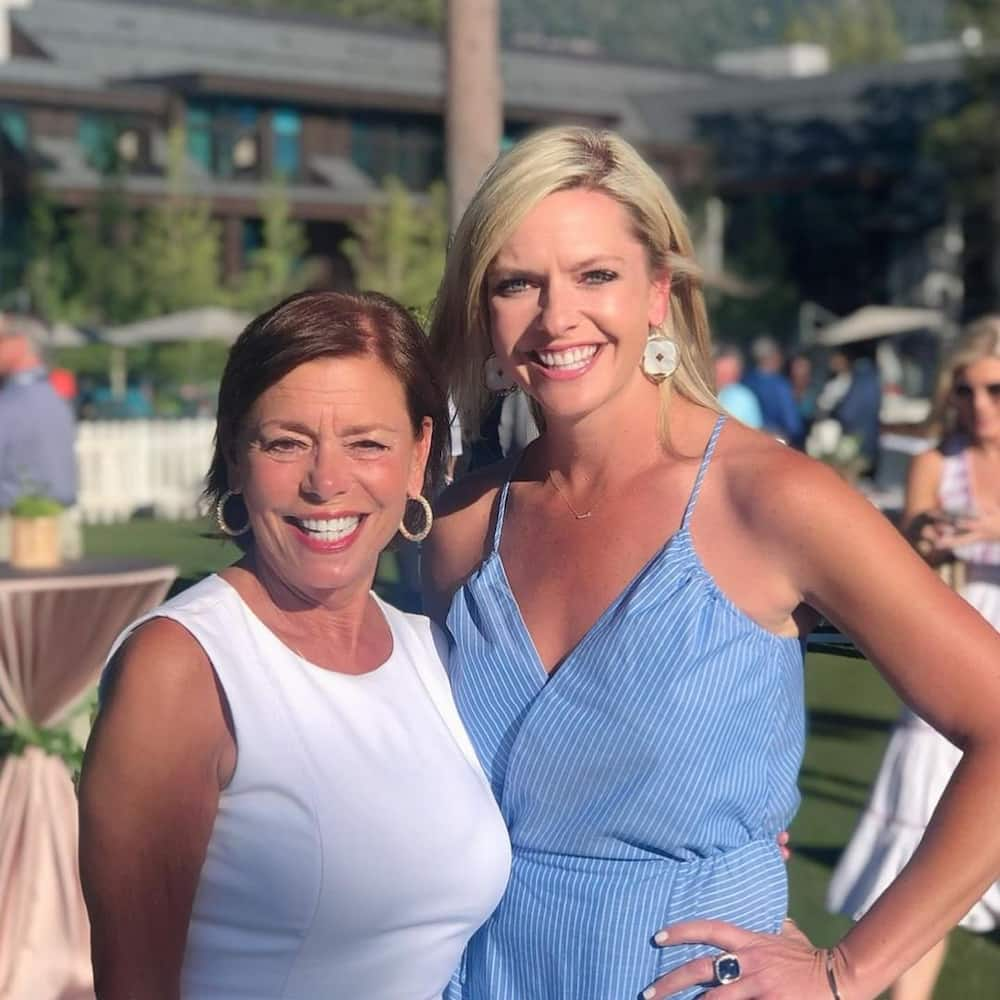 The striking resemblance between them is stunning. Kathryn's mum looks younger than most women of her age.
4. Her ancestral roots are in Spain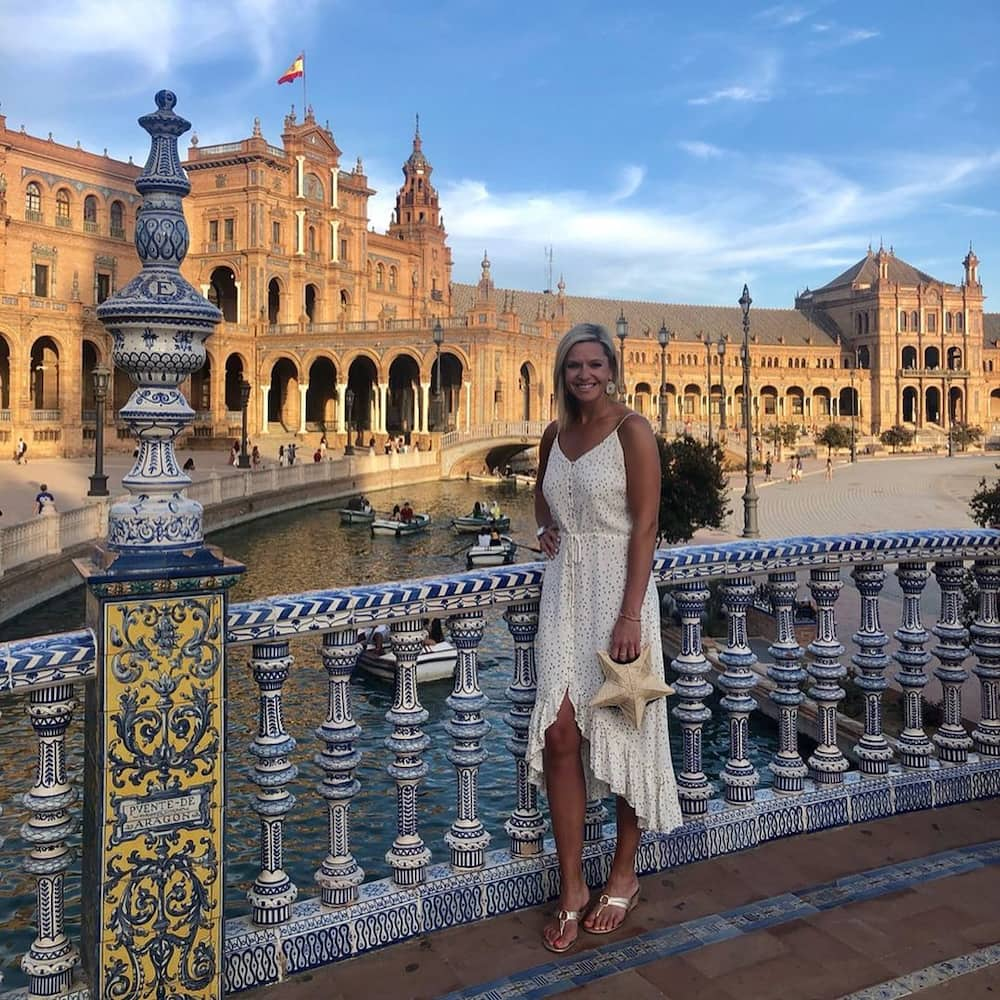 She revealed on her Instagram page that her great-grandfather was born in northern Spain. He fled to Puerto Rico during a revolution and met his wife on the island.
5. She values her friends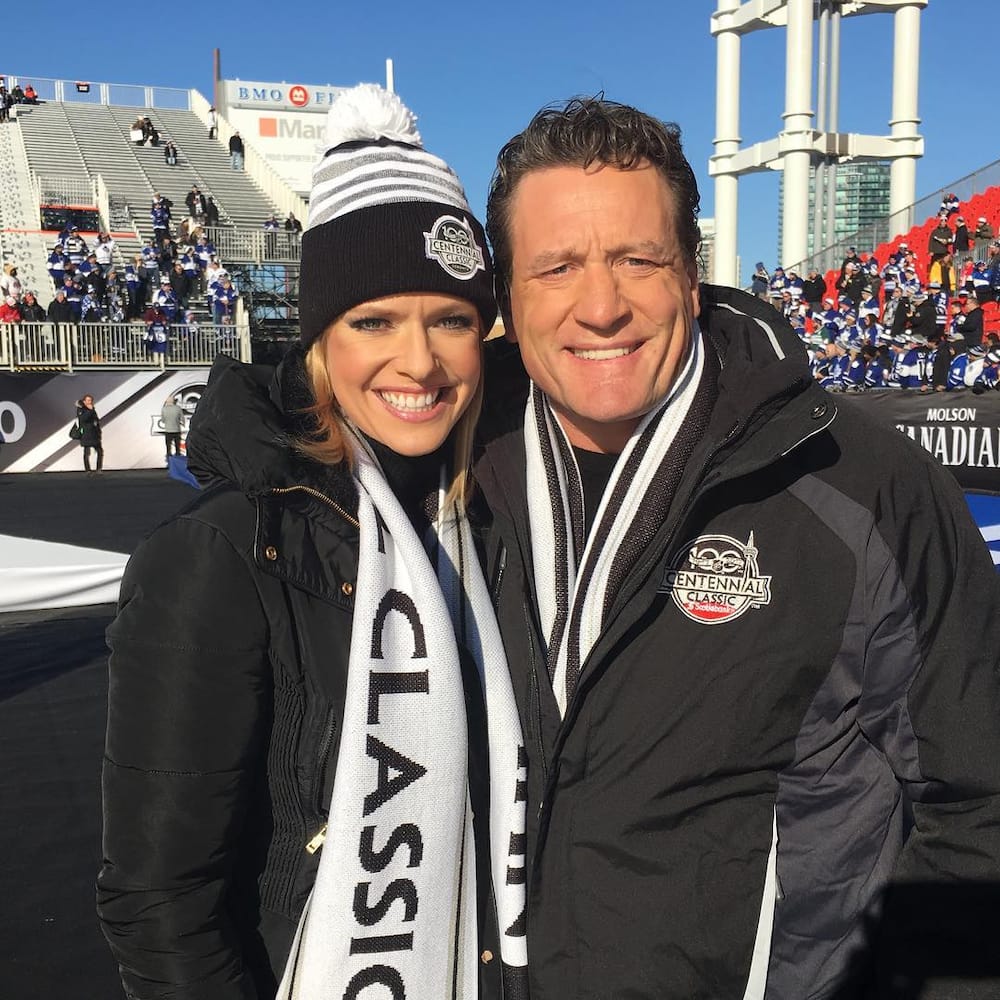 Kathryn and Roenick are still friends. A minor mistake is not a good reason to cut off old friends. Roenick sued NBC Sports for wrongful termination.
How Kathryn Tappen handles disrespect from men inspires women to embrace non-toxic feminism. Men and women should co-exist rather than fight for superiority over each other.
READ ALSO: Vikesh Ramsunder age, wife, salary, house, education, Clicks, worth
Briefly.co.za shared Vikesh Ramsunder 's biography. He joined Clicks Group Ltd in 2015 as the Chief Operating Officer and rose to the CEO rank. Vikesh was recently criticized over racism allegations.
Clicks Group is a health retail company located in Cape Town, South Africa. It specializes in distributing medication, health care, and beauty products in Mzansi.
Source: Briefly.co.za