Isono teasers for June 2021: Mary introduces Esther to a fake dad
The leopard never changes its spots. Mary lies to Gabriel that she quit her criminal ways. She then forces Rubin to pretend he is Esther's father. Why does Mary plan to get rid of Rubin as soon as the duo start building a sweet father-daughter bond? Isono teasers for June 2021 have all the details.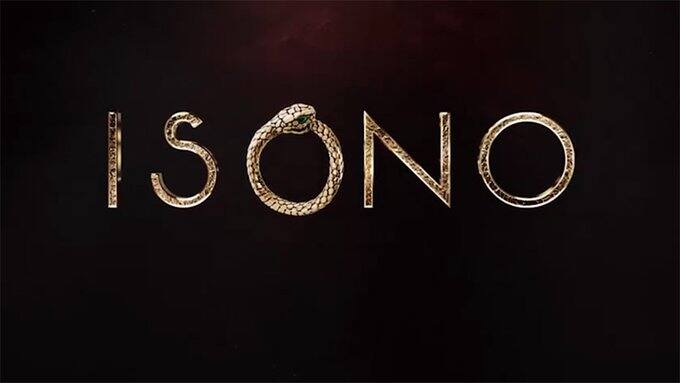 Meanwhile, Fentse is afraid of being pronounced mentally unstable because of her unique spiritual capabilities. She is experiencing wild prophetic dreams and visits by spirits. Umpas and Lesedi believe her when she tells them that she can communicate with the ancestors.
June 2021 Isono teasers
You do not want to miss Isono June episodes. Things are about to get hotter and messier. Mary is surrounded by wolves pretending to be sheep, but she will not surrender without any resistance. Read below to unveil more mysteries that will happen in June.
Tuesday, 1st June 2021
Episode 142
Gabriel gets closer to Sarah than his birth mother, and Abednego makes a power move. Esther struggles with a complicated situation while Simon plots to eliminate the enemy.
Wednesday, 2nd June 2021
Episode 143
Simon traps the greedy Mma Ramotswe by pretending to be a mama's boy. While Mam Lilli and Gabriel reconcile with Mary, Esther rejects Mary's apology. Esther fears telling Lesedi that she used her song behind her back.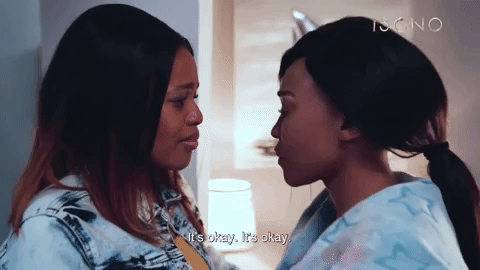 Thursday, 3rd June 2021
Episode 144
Mary supports Gabriel's decision by turning away from her criminal lifestyle. Is she honest with Gabriel?
Monday, 7th June 2021
Episode 145
Simon endangers himself to tear Esther and Mary apart. Will she return to his side? Esther reconciles Zakwe and Lesedi as the HOG kids hold a throwdown contest at the carwash, just like Fentse had predicted.
Tuesday, 8th June 2021
Episode 146
Mary takes Simon's advice to introduce Esther to her father. Meanwhile, Esther feels guilty for stealing Lesedi's track. She attends an alcohol and drug party with Maradona, which ends terribly. Elsewhere, Brigadier Mabongo warns The HOG kids against hosting throwdown events. Phindile questions Fentse about the strange things she is experiencing.
Wednesday, 9th June 2021
Episode 147
Mam Lili embarks on a spiritual mission. While Simon and Rubin strike a deal, Mary finds comfort from an unexpected person.
Thursday, 10th June 2021
Episode 148
Phindile suddenly adopts a mean-girl attitude. Sarah focuses on her plans as Mary forces Rubin to play the role of a father.
Monday, 14th June 2021
Episode 149
Mary assures Gabriel that she stopped engaging in criminal activities. Someone rushes Fentse to the hospital. Meanwhile, Esther feels sad for betraying Lesedi.
Tuesday, 15th June 2021
Episode 150
Mary turns down Siviwe because Zakwe is a more reliable informant. She instructs him to keep an eye on Esther's moves. Elsewhere, Fentse attempts to speak to her ancestors when Umpas offers her some impepho. Noluthando and Millicent convince Gabriel to change his career.
Wednesday, 16th June 2021
Episode 151
Mary puts her plan in motion, and Esther is shocked when she meets her father. Gabriel realizes he must save himself before his life turns into a big mess. Meanwhile, Fentse encounters another ancestral visit at school.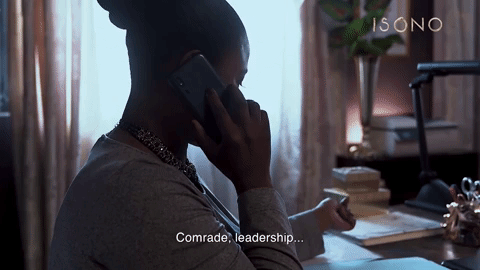 Thursday, 17th June 2021
Episode 152
Mary wants to cut ties with Rubin because she no longer trusts him, but Esther's unexpected visit changes her mind. AB and Maradona have impressive plans for their business partnership's future, and Fentse's spiritual issues bother her.
Monday, 21st June 2021
Episode 153
Rubin reveals to Esther his true colours by showing her what he is capable of doing. Elsewhere, Maradona coerces Zakwe to support the brothel. Gombwa addresses Gabriel as a private client when they bump into each other.
Tuesday, 22nd June 2021
Episode 154
Umpas and Lesedi believe in Fentse's spiritual narrative. However, Fentse doubts whether she is normal. Mary suspects that Rubin has ill motives.
Wednesday, 23rd June 2021
Episode 155
Mary gets upset when she learns that Esther requested Rubin to help her with her music. Esther is unaware that Rubin is an enemy pretending to be a friend. Mary grabs her gun, ready to face Rubin because Simon cannot fix the situation.
Thursday, 24th June 2021
Episode 156
Mary decides to get rid of her rival for good. Fentse's troubling dream provides her with the answers she is looking for, and Zakwe's bossy attitude irritates and annoys dangerous people.
Monday, 28th June 2021
Episode 157
Mary informs Rubin about her new plan to keep him close. While Gabriel seeks Abednego's help, Siviwe confides in Makwande that he is dating.
Tuesday, 29th June 2021
Episode 158
An unexpected guest ruins Mary's dinner event, and Phindile tries to help Fentse by taking a video of her sleepwalking. On the other hand, Gombwa fires his security guards.
Wednesday, 30th June 2021
Episode 159
When Mary breaks ties with Rubin, he runs to Sarah to beg for mercy. Umpas stumbles upon distressing information about Fentse's past.
Esther
How will Esther react when she discovers that after reconciling with Zakwe, Mary hired him to spy on her? Furthermore, Mary realizes that Rubin has a beef with her and will not hesitate to involve Esther in his vengeance. Esther is not as innocent as she appears, for she stole Lesedi's song to advance her career.
Simon
Simon designs a perfect plan for ruining Mary. He advises her to introduce Esther to her father. Mary hires Rubin, unaware of Simon and Rubin's deal. Simon is using Rubin to tear Esther away from Mary. Esther will turn against Mary when she learns the truth and support Simon. The enraged Mary plans to destroy Rubin when she realizes Simon will not do anything to him.
Catch all the escenes discussed on Isono teasers for June 2021 on BET from Mondays to Thursdays at 21h30. The channel gives you a bonus by airing the previous night's episode from Tuesdays to Fridays at 18h00 and the omnibus on Saturdays from 09h30.
READ ALSO: Muvhango teasers for June 2021: Mpho quits her Maine calling
When was the last time you watched the Muvhango series? Briefly.co.za updates you about the upcoming scenes on Muvhango teasers for June 2021. Will James find out that Marang has been faking her pregnancy?
On the other hand, Tenda is pressuring Mpho to give up on her calling? Will she defy or obey her man's stern orders?
Source: Briefly News