Top 10 highest paid soccer players in South Africa ABSA PSL 2021
Have you ever wondered about the highest paid soccer players in South Africa? Are you interested in soccer and have been wondering if it is a worthy career path to take? If so, you will appreciate the fact that soccer pays well, and you can comfortably live off it. With real-life examples of footballers that make a killing from it, you are likely to appreciate it more.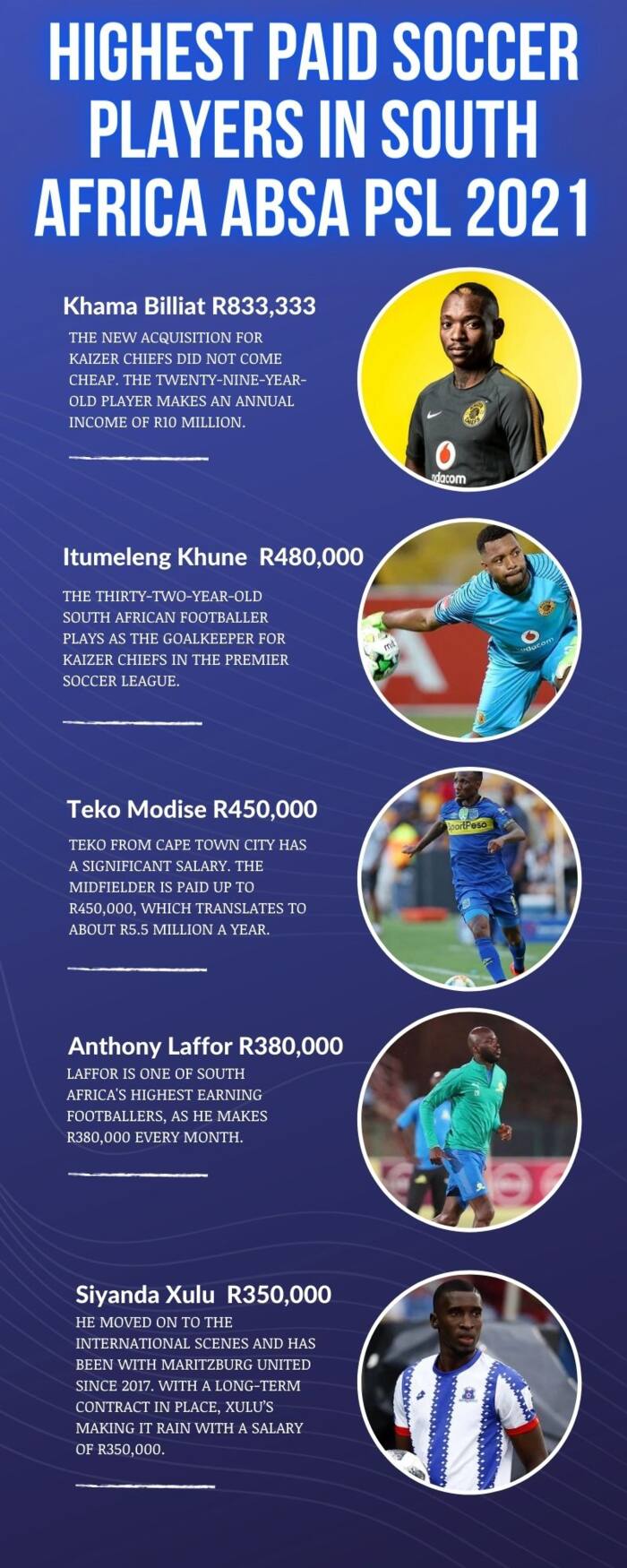 Who is the richest player in PSL 2021? Knowing who is the richest soccer player in South Africa may be what you need to keep on practising and perfecting your skills. It can be demotivating if you are not feeling like your love for soccer is useful in any way. Check out the following examples of the 10 best-paid soccer players in South Africa.
10 best-paid footballers
When you know how much your favourite player earns, chances are that you will work hard to become a star just like he is. This applies to all those aspiring to be great soccer players in the future. Check out the following figures for the highest-paid players you know. Remember that what a player earns depends on several factors, including the club they play for. On average, though, most footballers earn between R100,00 to R120,000 per month.
The South African soccer league is the 7th in the list of the soccer leagues that earn the most from sponsorships worldwide. These statistics already hint that the highest-paid soccer players in the country bag decent figures from the sport. Who do you think is the most paid soccer player? This list has the top players and what they make from the sport.
1. Khama Billiat salary per month - R833,333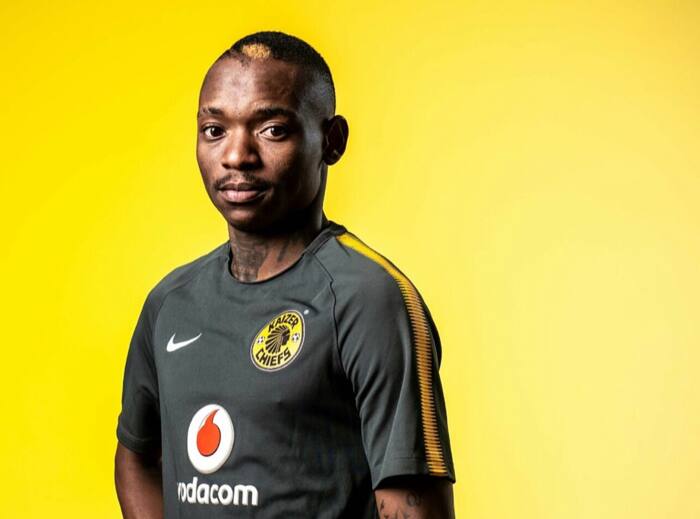 Who is the highest paid footballer 2021? Khama is the highest-paid player in PSL. The new acquisition for Kaizer Chiefs did not come cheap. The twenty-nine-year-old player makes an annual income of R10 million. This means that his monthly salary translates to R833,333, a figure that is about eight times over the average salary of most other footballers. Khama Billiat currently stands as the highest-paid soccer player in PSL.
2. Itumeleng Khune - R480,000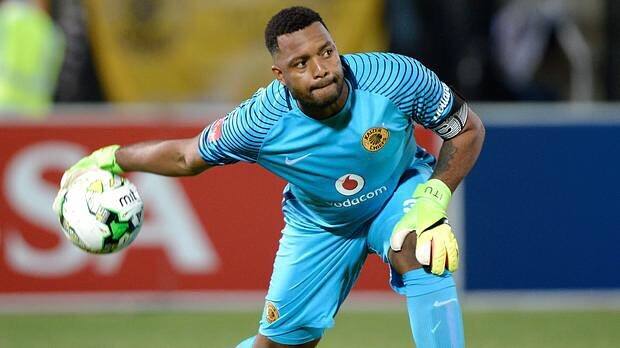 Itumeleng Khune has for the longest time topped the list of the highest paid footballers in South Africa until recently when Khama Billiat took over the position. The thirty-two-year-old South African footballer plays as the goalkeeper for Kaizer Chiefs in the Premier Soccer League. He is also the goalkeeper for the South African national team. Being part of the national team is proof of how good he is at the sport.
Itumeleng Khune rose to fame in 2007 after he saved three goals during a match against Mamelodi Sundowns in the finals for Telkom knockouts. His skill has impressed the former goalkeeper of Liverpool; who described him as the best you will see anywhere.
Itumeleng earns around R480,000 every month.
3. Teko Modise salary - R450,000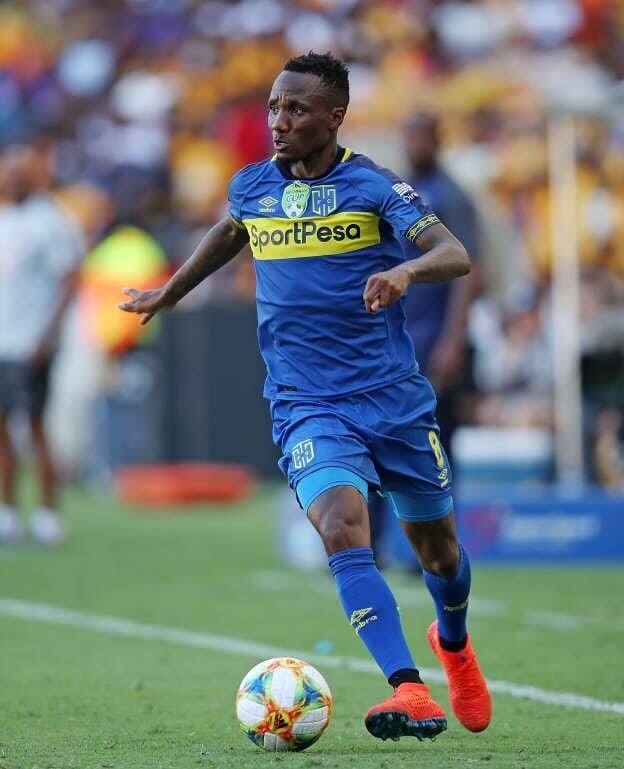 Teko from Cape Town City has a significant salary. The midfielder is paid up to R450,000, which translates to about R5.5 million a year. He spends a fair share of his money on motors.
Even though he is retired, Teko remains to be the third highest paid soccer player in South Africa. His flashy lifestyle is another aspect of his life that has been on the limelight.
4. Anthony Laffor - R380,000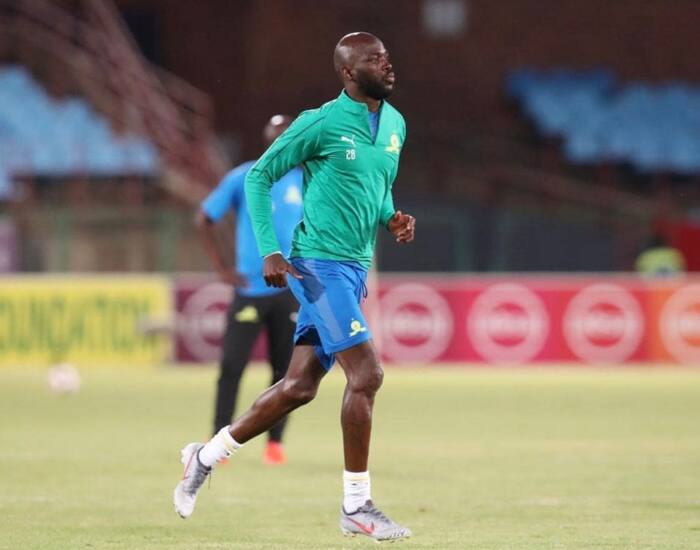 Anthony Snoti Laffor hails from Liberia even though he plays for Mamelodi Sundowns as a winger. Laffor is one of South Africa's highest earning footballers, as he makes R380,000 every month.
5. Siyanda Xulu - R350,000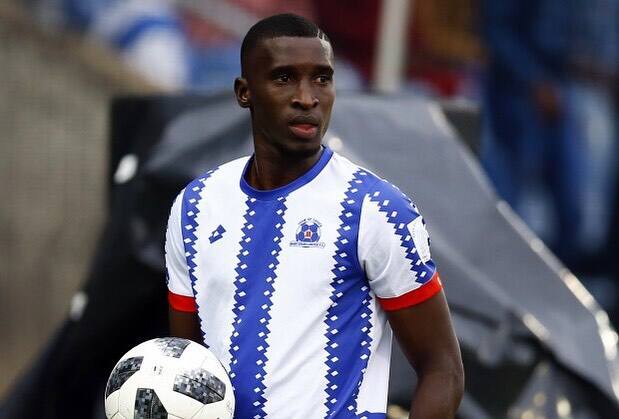 Siyanda Xulu was the recent captain of Bafana Bafana who worked for Kaizer Chiefs. He moved on to the international scenes and has been with Maritzburg United since 2017. With a long-term contract in place, Xulu's making it rain with a salary of R350,000.
6. Elias "Domingues" Pelembe - R320,000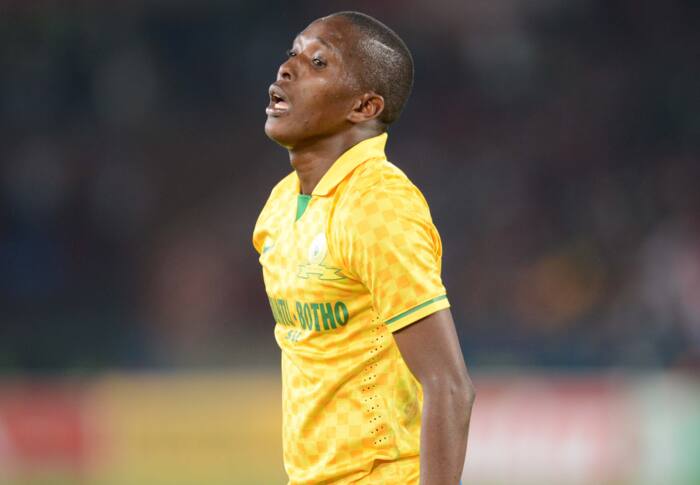 Elias "Domingues" Pelembe hails from Mozambique although he plays for Bidvest Wits as a midfielder in the South African Premier Soccer League. Domingues earns a monthly salary of R320,000, but there are some allegations that he has been earning more before.
7. Bernard Parker - R300,000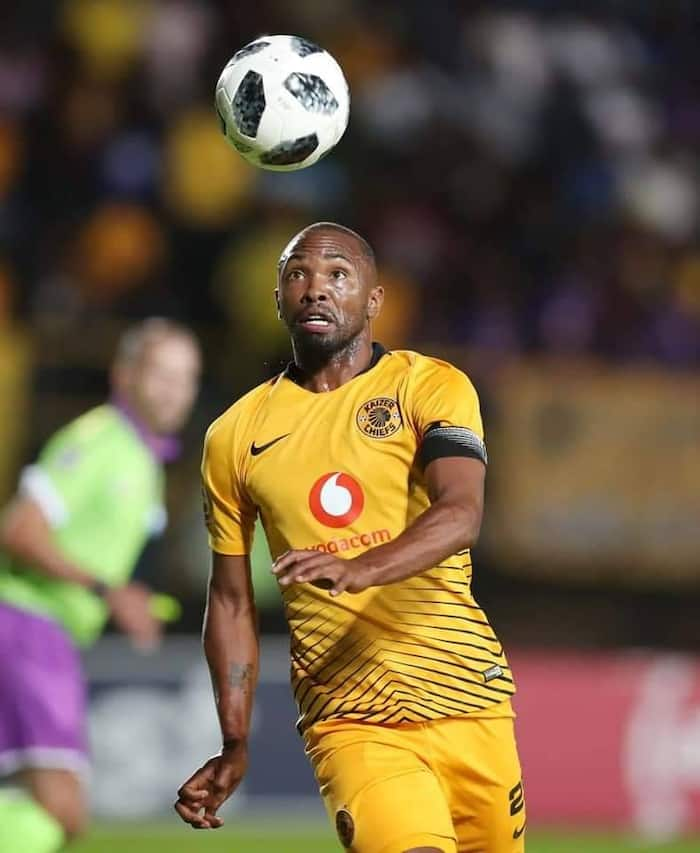 Bernard Parker has for the past nine seasons been an intrinsic member of the Kaizer Chiefs. His performance in the past decade has earned him another year in the club. He earns an impressive R300,000 per month.
8. Dean Furman - R300,000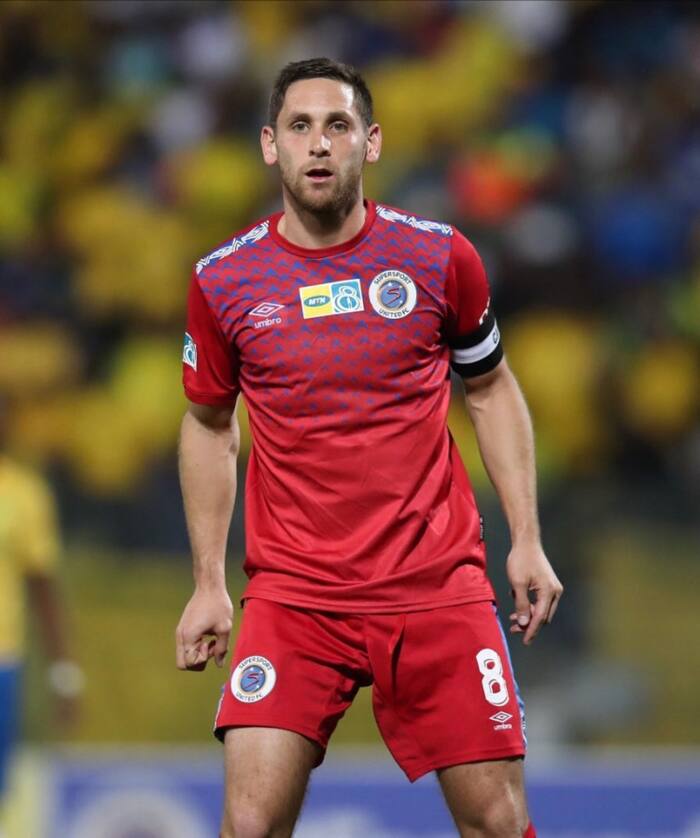 Dean Furman features as one of the highest paid footballers. He works for SuperSport United and earns R300,000. The South African professional footballer plays as a midfielder the PSL (Premier Soccer League). The great footballer has done well for himself and his team such that he has attracted another contract.
9. Oupa Manyisa - R250,000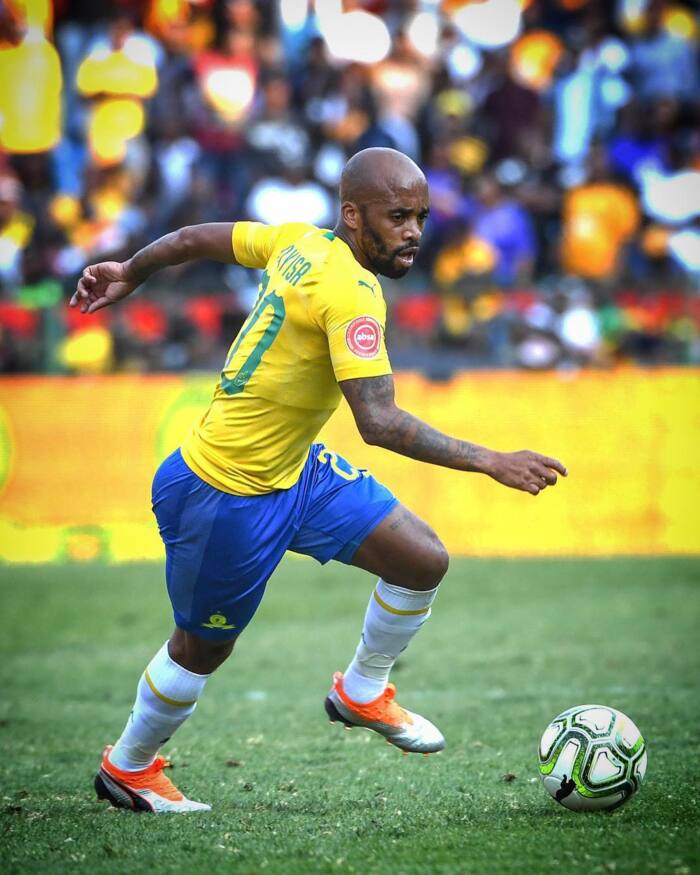 Oupa Manyisa is a talented midfielder at Mamelodi Sundowns in the South African Premier Soccer League. He joined the team after playing in the Pirates team for a couple of years. Oupa earns a monthly salary of R250,000.
10. George Lebese - 250,000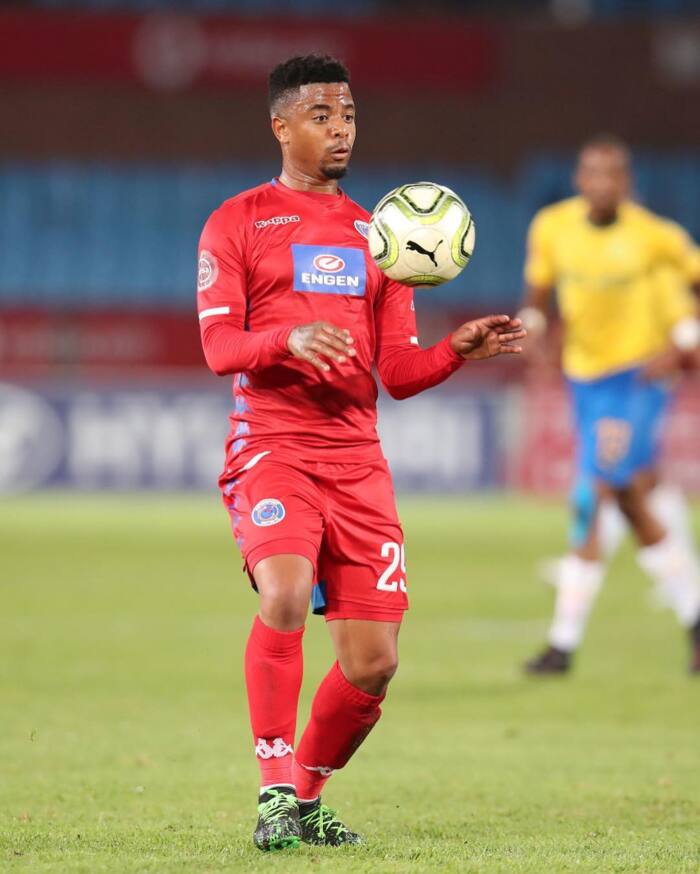 George Lebese plays as a left-winger for the Colorado Springs Switchbacks FC in the United States League. Lebese has played for some of the South African teams like Kaizer Chiefs and Mamelodi Sundowns. He takes home a whopping R250,000 every month.
Other footballers to watch out for include:
Percy Tau, who is on loan in Saint-Gilloise, and he earns a monthly salary of £120,000. He, therefore, stands as the highest compensated South African player.
Moeneeb Josephs of Bidvest Wits earning R220,000.
Sibusiso Vilakazi of Mamelodi Sundowns who earns R200,000.
Keagan Buchanan of Kaizer Chiefs earns R150,000.
Dové Womé of Orlando Pirates but currently on loan to SuperSport United gets R270,000.
Chinonso Christian Obiozor playing for Orlando Pirates and earning R170,000.
Ejike Uzoenyi of Bidvest Wits earns R450,000 and is one of the top 5 paid players in South Africa.
Now that you know who are the highest paid soccer players in South Africa, you may want to improve your skills and get to where they are. Notice that players who are taken on loan seem to have an advantage over the rest. What this means is that all footballers should strive to be exceptional if they want to increase their earning capacities.
DISCLAIMER: This article is intended for general informational purposes only and does not address individual circumstances. If a reader clicks on our advertising partner links within our platform, we may receive a referral fee. Our team will never mention an item as the best overall product unless they believe it is the best option. Compensation does not direct our research or editorial content and in most cases does not impact how our listing articles are written. It is not a substitute for professional advice or help and should not be relied on to make decisions of any kind.
Source: Briefly.co.za