Top 15 Afrikaans movies of 2019-2020
Choosing the right Afrikaans movies is the easiest way to enjoy an evening with your lover, or even family especially on movie nights. If you are looking for a weekend plan that will not mess you up then having a collection of the best movies is a good idea. Here is a list of some of the favorite lineups you must catch up with this 2019 and a few that you should consider come 2020.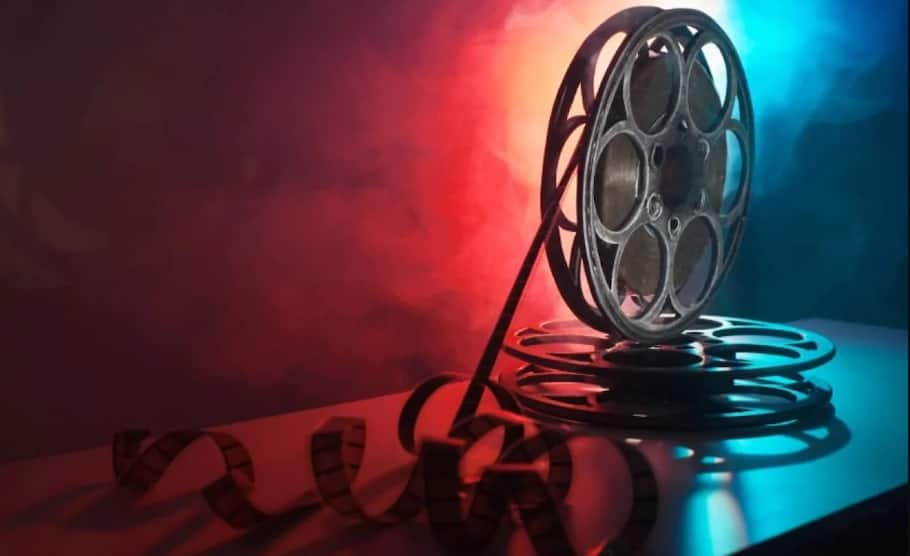 Do you love Afrikaanse movies? Like any other genre and types of movies out there, these are created with an audience in mind. If you love exploring and understand the Afikaan language then these Afrikaans films will be exciting. heck them out.
The best Afrikaans movies to watch out for
Whether you are looking for new Afrikaans movies or want to catch up with the older Afrikaanse films that have been around for some time. The following list comprises of Afrikaanse flieks that would suit different needs of different people. Before you rush to download Afrikaans movies, make sure that they match your needs and desires.
1. Fiela se Kind (2019)
The story tells about a coloured woman that lives in the arid Karoo taking in a lost white child and chooses to raise him as she would her own offspring. After nine years passed, the boy is taken and forced to stay in Knysna Forest where he must learn to live with a family of woodcutters that claim he belongs to them. This story will move you to tears. Will the coloured woman be given her adopted son or will the white family manage to make the boy change his mind about her? You need to watch the film to find out.
2. LANDoftheBRAVEfilm
While a tough cop is busy with her investigations on a a series of hateful murders, a reporter is on a mission to ruthlessly expose the past. The only problem is that this past is full of deep, well-kept dark secrets that are better left in the past. The adamant reporter threatens to unhinge the case and jeopardize everything, including unsettling her life. Will the reporter succeed? You can only catch this exciting thriller at its best.
3. Griekwastad
In 2012, Deon Steenkamp was murdered together with Christel, his wife as well Marthella, their teenage daughter. The death murder happened on their farm in Naauwhoek. The story on GRIEKWASTAD is based on one of the bestselling true crime novels written by Jacques Steenkamp. The author tells a tale of the search to finding the truth concerning these murders, regardless of the difficulty and upsetting emotions they evoke. As one of the latest Afrikaans movies just out this year, you do not want to miss anything.
4. Liewe Lisa
You are going to enjoy this Drama. The story goes after Daniel's mistakes get out in the limelight, she has to abandons the life that is set out for her and goes out to meet Tom, who is a simple fisherman that helps her achieve her true life potential.
Apart from the already mentioned 2019 releases, the following are some of the movies that will make a perfect collection this year and even in future. They make part of what movie sites for Afrikaans movies would recommend too.
5. Inxeba (The Wound)
This is a South African story told uniquely from an African perspective. It is a story of 3 Khosa men going through their initiation. The two caretakers Xolani and Vija have a sexual relationship that they can only engage in during this period. The film is about sexual identity and torn loyalty. It has been rated as 88% on Rotten Tomatoes and 7/10 on IMDb.
6. Keeping Up with the Kandasamys
This is a South African Indian movie that you sure will enjoy. It tells a story of two mothers from neighbouring families that cannot see eye to eye with each other. The problem is that the their kids have fallen in love with each other but everyone knows that it would be disastrous for the two ladies to accept this reality. Would it kill them if they became relatives? You can only know for sure if you watch the film. With an IMDb Rating of 8.4/10, it is easy to see why it makes it to the list of all time great movies. You can even categorize it as one of the best comedy Afrikaans movies to watch with your family.
7. High Fantasy
This is a story of the exploration of identity politics as the youths of today feel it. The movie's director, Jenna Bass, makes use of iPhones to narrate a story of 4 friends that are ethnically diverse setting off to the desert of South Africa's Northern Cape where they magically get transported into each others bodies. It is not surprising that it has an IMDb Rating of 7.8/10 and Rotten Tomatoes giving it 86%.
READ ALSO: Terry Pheto bags international nod at British Urban Film Festival
8. Five Fingers for Marseilles
As one of South Africa's films to firs hit the big screen, it is easy to see why this 2017 movie is a hit even today. It is set in rural town of Marseilles, and has all its cast stars as South African. It comes with classic western scenes, remote towns, long shots, and the star of the movies, a mysterious lone ranger. It is one of the Afrikaanse flieks download options. Rotten tomatoes gives it a 100% rating and IMDb gives is a 7.4 out of 10.
9. Catching Feelings
The story was written by Kagiso Lediga. It follows one jaded academic by the name Lediga, together with his wife, Pearl Thusi who is a journalist. Their lives get turned upside down when they let an older writer who is best described as celebrated and hedonistic, into their urban Johannesburg home. Andrew Buckland move was unexpectedly but very unsettling to the couple's relationship.
Expected releases in 2019
In case you are waiting for new movie to drop then the following will be a great catch when they are finally out for all to watch.
10. The Story of Racheltjie De Beer
With only the teaser out, this movie will be the bomb when it is finally ready. Going by the teaser, this adventure is a perfect narration of Rachel and one that you would not want to miss.
11. Captain Marvel
By the time 2018 was coming to a close, this was a movie that was in every person's mind. The much-anticipated Marvel Cinematic Universe film stars Brie Larson as Carol Danvers/Captain Marvel is definitely on top of the list for all Marvel fans all over the globe, regardless of the country of origin. The setting if the film is in the 1990s, taking you back to the interesting old school tech that you do not want to miss.
12. John Wick: Chapter 3 – Parabellum
John Wick was last seen after the "excommunicado" as a result of the assassination of the Camorra lord Santino D'Antonio. Currently, everyone regarded as an assassin is on a mission to find him. With the third film in series out in May 2019.
13. The Lion King live-action remake
The Walt Disney Studios, and director Jon Favreau's all-new The Lion King is bound to take viewers through the African savanna journey where the future king need to overcome the betrayal and a tragedy for him to take up his rightful place as the head on the Pride Rock. The film stars Beyonce, Chiwetel Ejiofor, Donald Glover, Seth Rogan and John Kani. James Earl Jones, is the one playing king Mufasa in the first version of 1994 a well as this new one. He is also the one narrating the story in the new film, which is a surprise to many world wide.
14. Rocket man
The Kingsman star, Taron Egerton is prepared to rock in the movie, Rocketman where he will be acting as Sir Elton John. The film was scheduled to be in theatres in May meanign that you can access it now.
The DigitalSpy, Rocketman has been set to adopt a few of John's life, but Egerton made the clarification that it won't be a biopic (even so it was instrumental in his stardom as well as his recovery from addiction). This film tells a story of Elton John's coming up as a prodigy at the Royal Academy of Music, before he transformed and became a pop superstar, not to mention a narration of the partnership with a different songwriter one Bernie Taupin.
15. Spider-Man: Far From Home
Spider-Man also joins the big returns to the big screen. We all saw him the last time when he was pronounced dead in the hands of Tony Stark on Titan, when he was reduced to apocalyptic dust together with half of the Earth's population after Thanos' snap. This new movie would be perfect to showcase how Peter went on living afterwards.
With all the recent Afrikaans movies to download, you have a lot to choose from. Get yourself a library for your family and friends movie night. You can also choose a few of them for your own relaxation.
READ ALSO:
Getroud met rugby cast: A-Z Exhaustive list with pictures
The River cast: A-Z Exhaustive list with pictures
Remembering Nomhle Nkonyeni: 9 Iconic roles the late actress played
Source: Briefly News