21 Blasian celebrities - Half Black half Asian famous people
Diversity is an aspect of the human race that adds flavour to the big pot called earth. We all come from different places, each of which has a rich culture and heritage. As the years go by, societies continue to embrace multiracialism, and more people are becoming open about it. Celebrities are also openly disclosing their ethnic ancestries and backgrounds, and Blasian celebrities have not been left behind.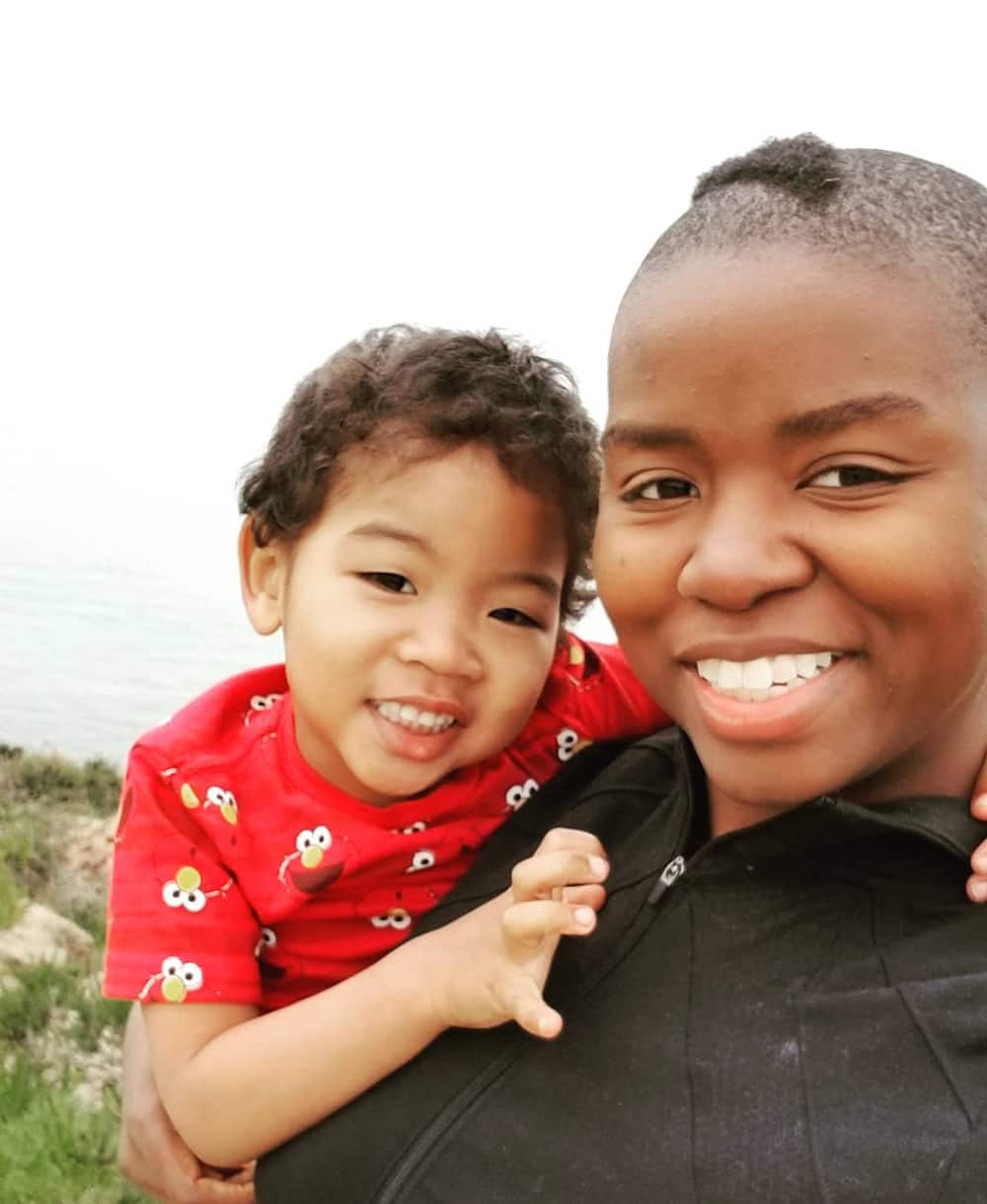 In the process of mingling and socializing with people of other different races, intermarriages have come about. It brought about the concept of interracial relationships. Cute Blasian couples and celebrities flood social media. In general, Blasians are people who have both African and Asian ancestry. Many people refer to Blasian people as Afro-Asians.
Blasian women
Listed below are some of the most beautiful Blasian women:
1. Naomi Elaine Campbell
Naomi is one of the Blasian models that are an icon in the fashion industry. She was born on 22nd May 1970 in Streatham, South London. She is of Chinese Jamaican descent. Her mother, Valerie Morris, is a Jamaican dancer. She never got the chance to meet her dad; however, she got her Chinese ancestry through her paternal grandmother, who carried the family name 'Ming'.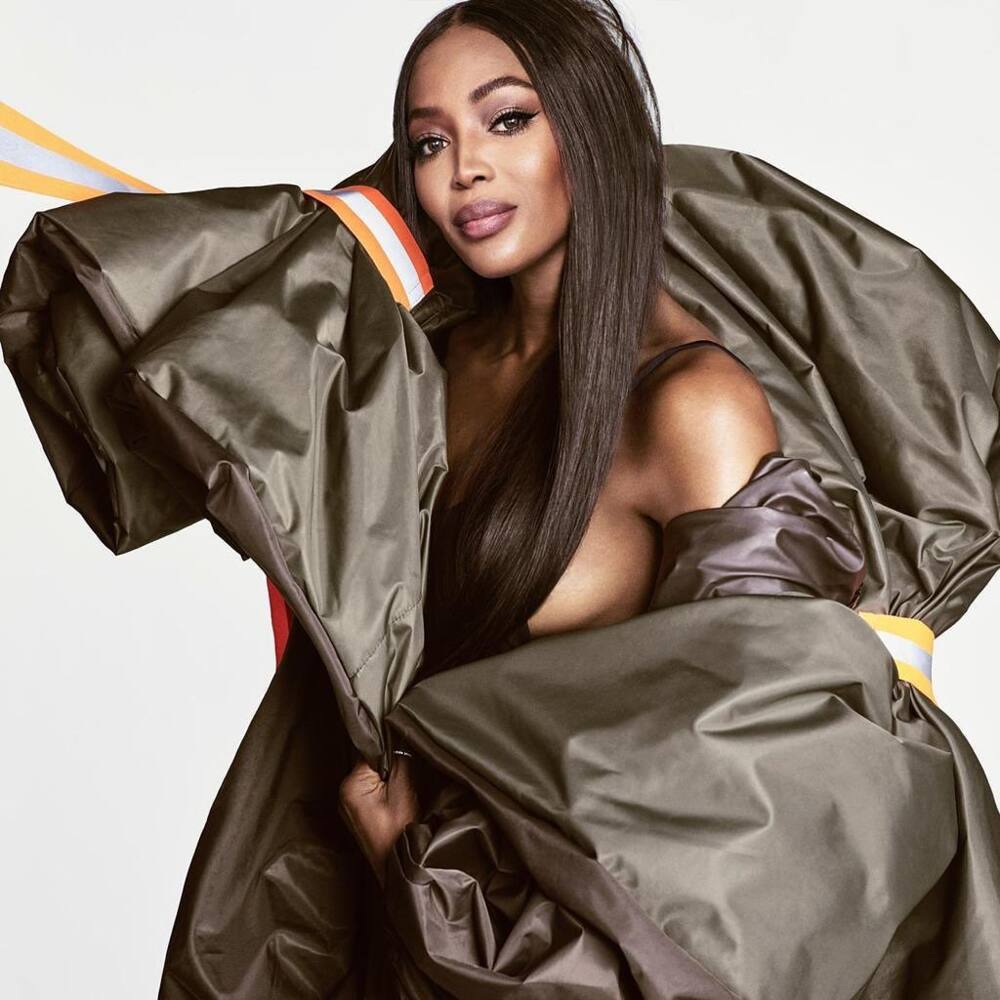 2. Rae Dawn Chong
Rae Dawn was born on 28th February 1961 in Edmonton, Alberta, Canada, where she also grew up. She is the daughter to Maxine Sneed and the comedian/actor Tommy Chong. Her mother is of Cherokee and Afro-Canadian decent while her dad is French, Chinese, and Scotch-Irish descent.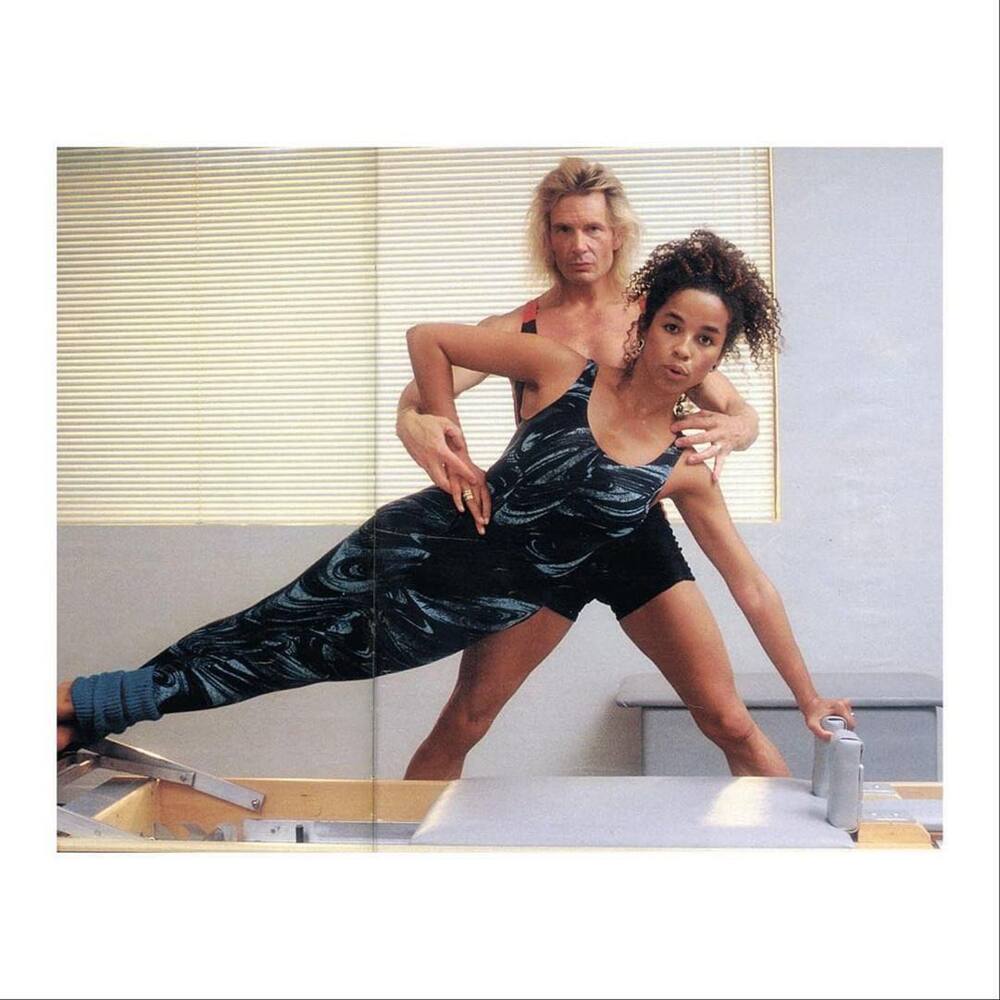 3. Robinne Lee
Robinne is one of the beautiful Blasian actresses that are making it big. She was born on 16th July 1974 in Mount Vernon, New York and graduated from Columbia Law School. Her ancestral background is of Chinese, African, Arawak Indian, and British descent.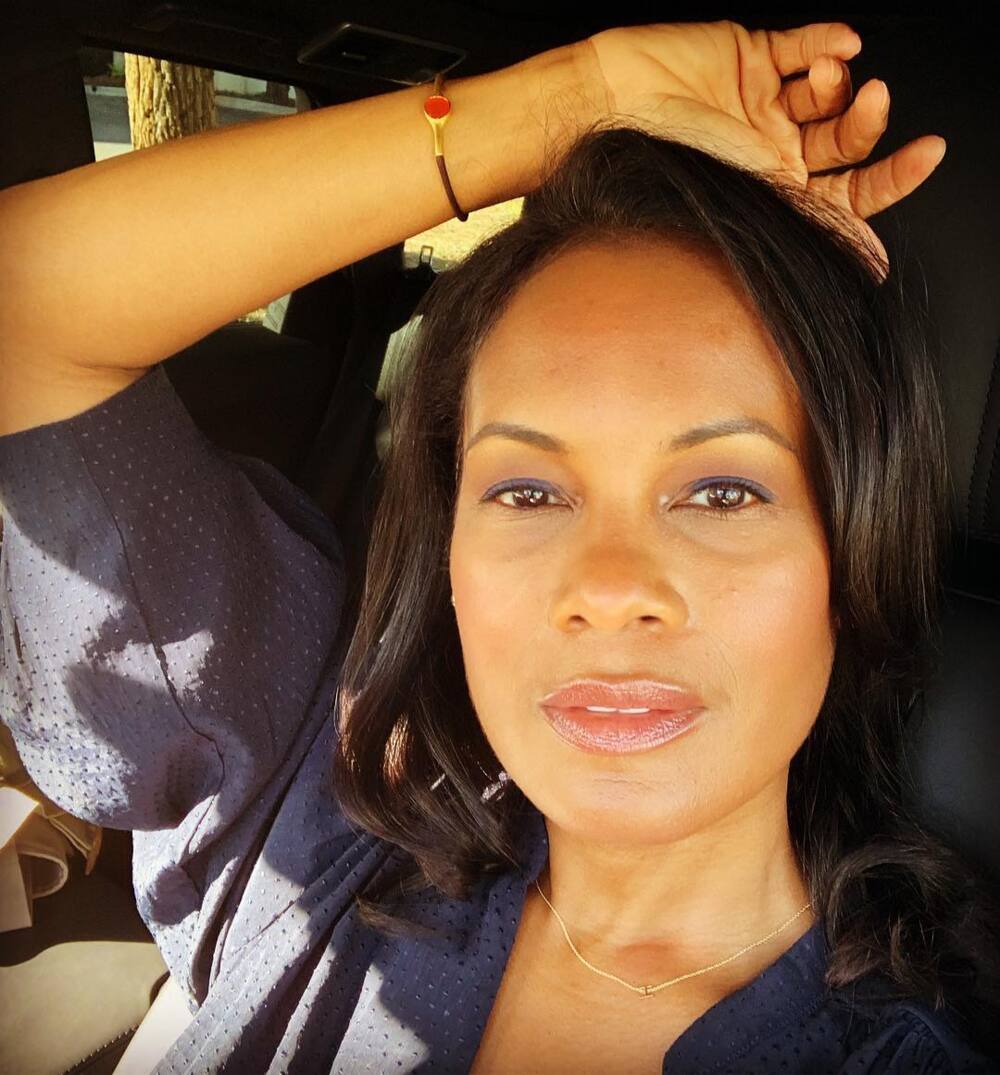 READ ALSO: Proud mother shares adorable photos of her 'rainbow' child
4. Kelis
Kelis is an R&B Blasian singer and songwriter who was born on 21st August 1979. Her mother Eveliss, who is a fashion designer, is Chinese-Puerto Rican, whereas her father, Kenneth, is a former jazz musician is African American.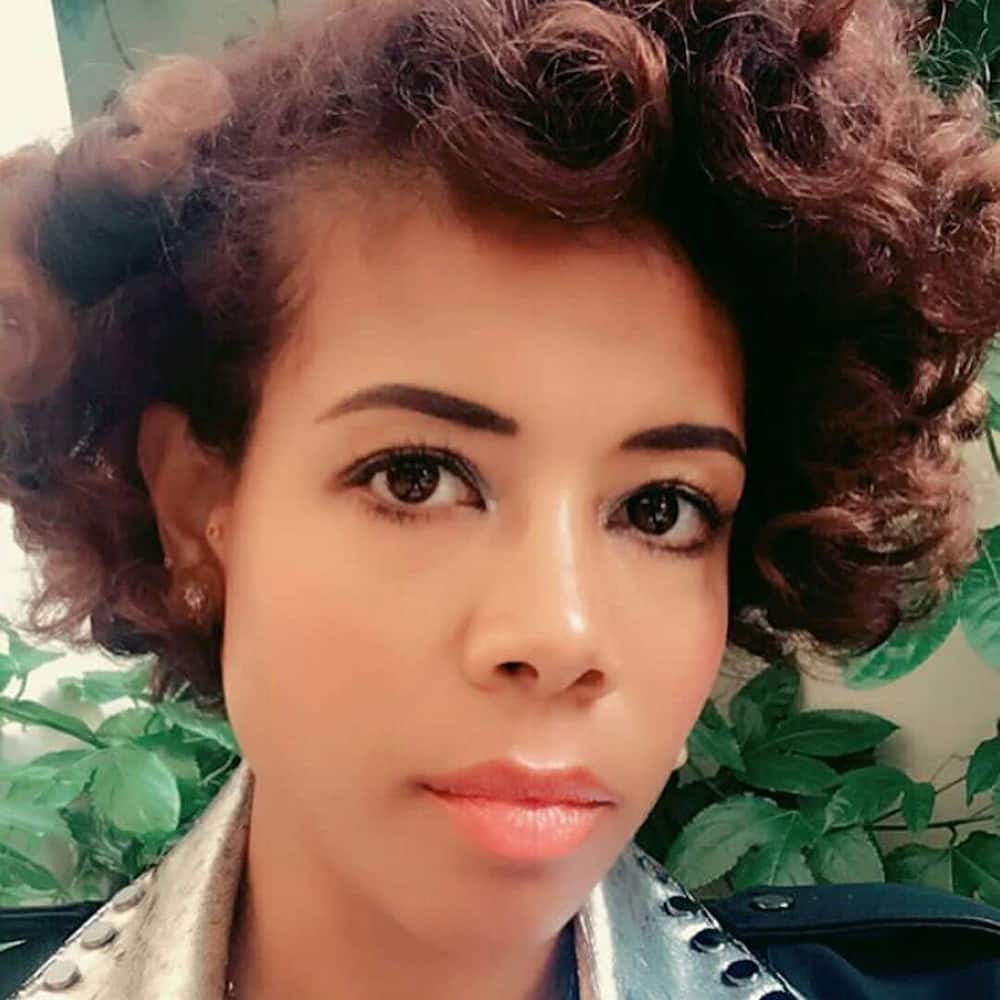 5. Ayesha Curry
Ayesha Curry is a Blasian girl born on 23rd March 1989 in Toronto, Canada. She was born to John, who is African-American and Polish and Carol Alexander Chin, who is Afro-Jamaican and Chinese. She is married to the professional NBA player Stephen Curry.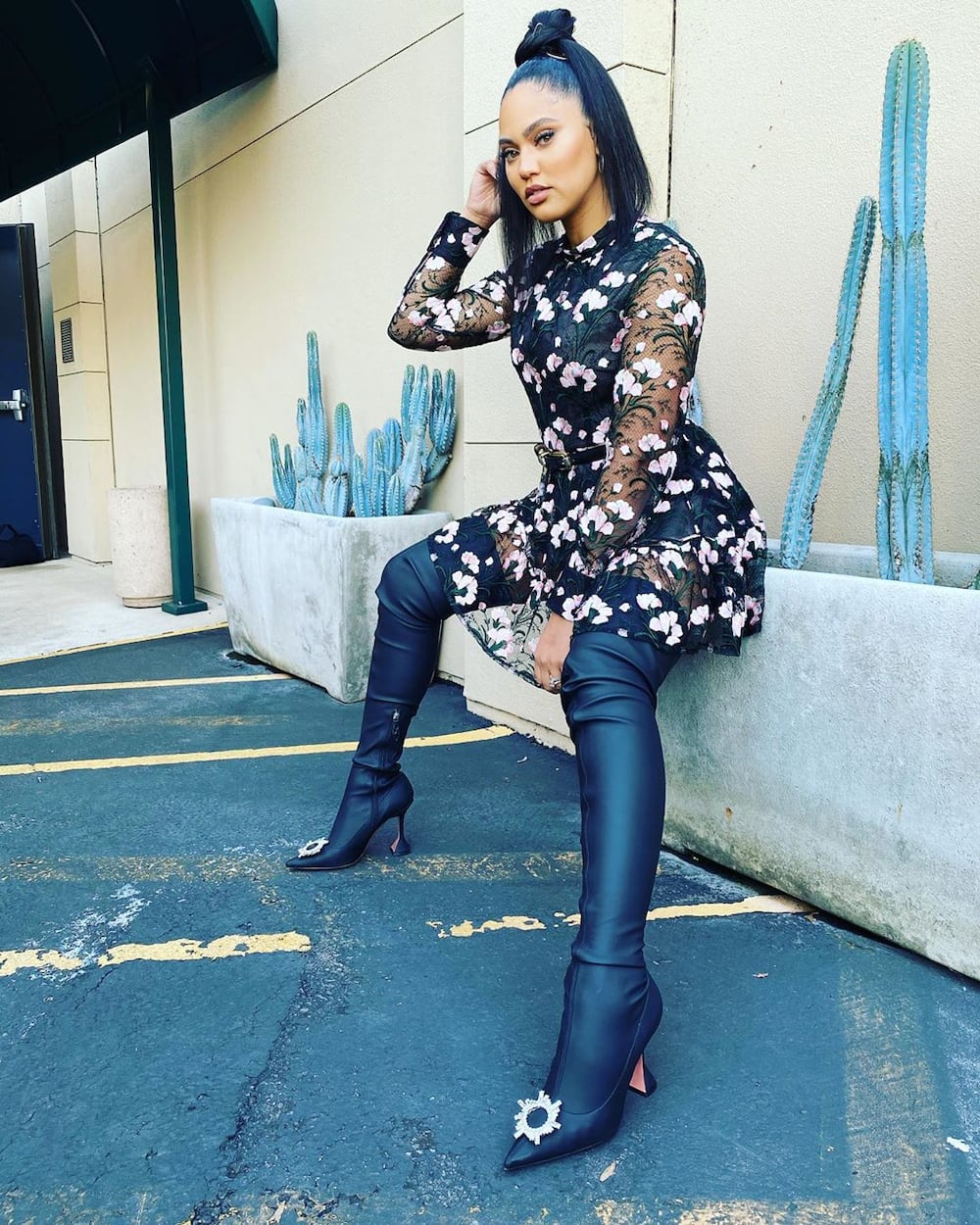 6. Angela Yee
Angela Yee is a well-known radio personality who was born on 3rd January 1976 in Brooklyn, New York. She is the daughter of a Chinese father and an Afro-Montserratian mother.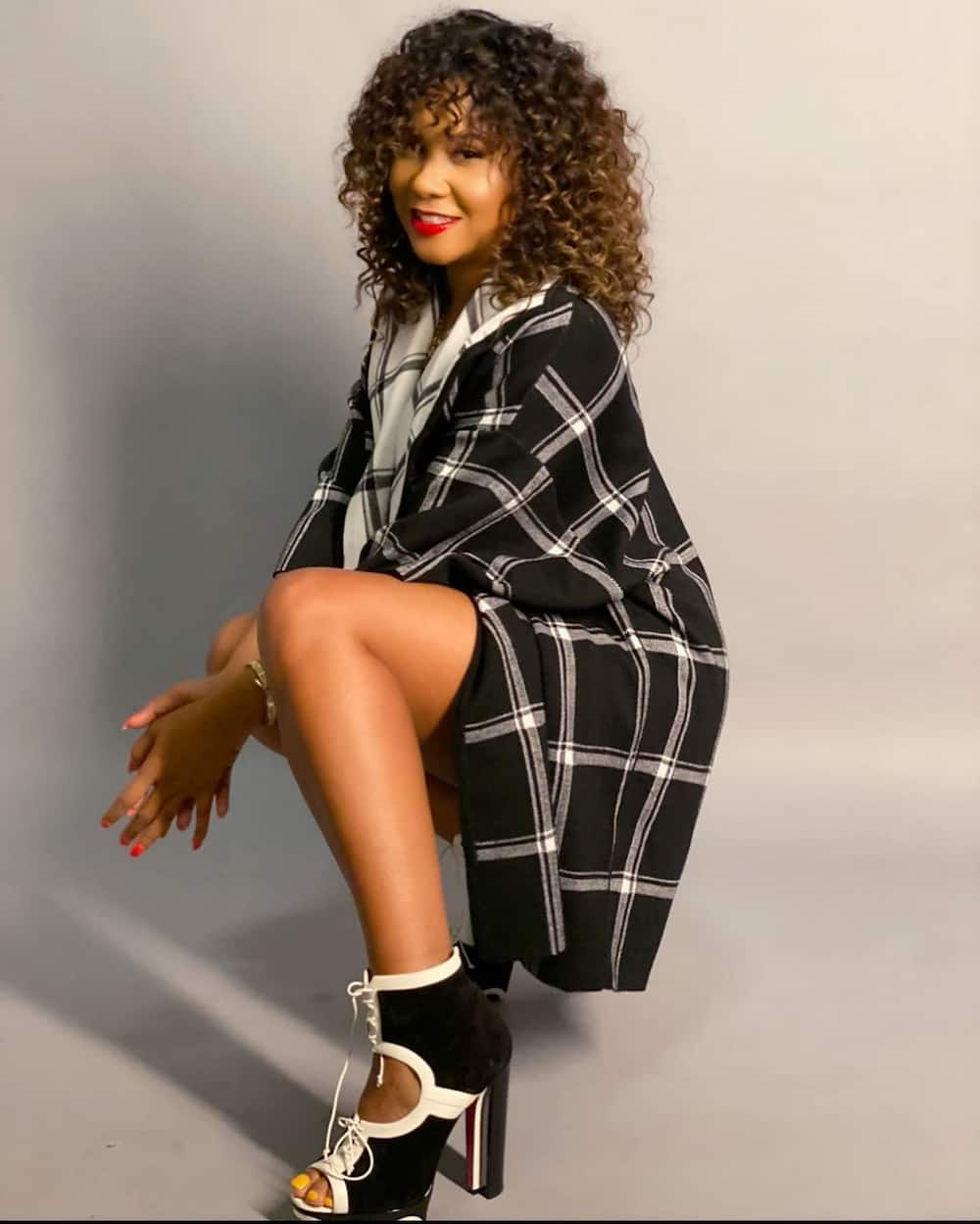 READ ALSO: Woman honours interracial parents celebrating 30 years of marriage
7. Robbi Chong
Robbi, sister to Rae Dawn Chong, was born on 28th May 1965. She is a former model and Canadian actress. She is the daughter to Maxine Seed and Tommy Chong. Her father is of French, Chinese and Scotch-Irish descent whereas her mother is Cherokee and Afro-Canadian.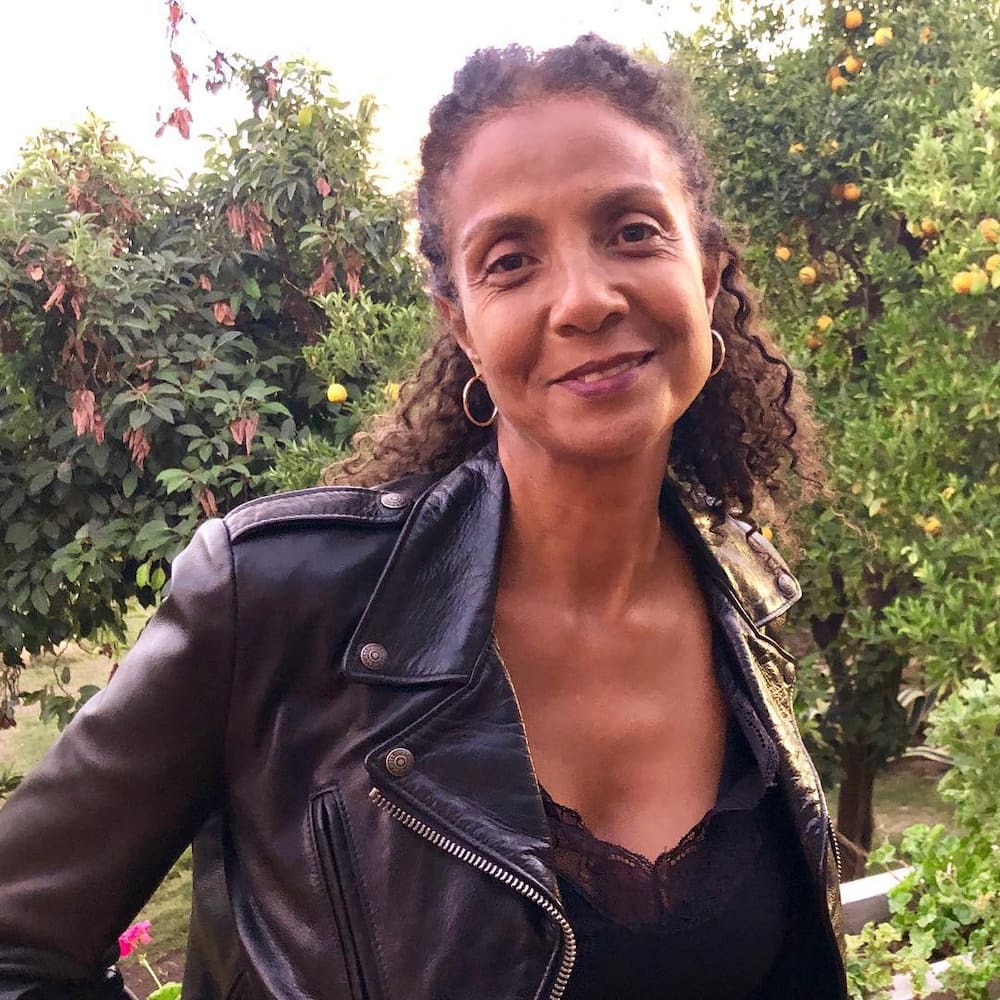 8. Foxy Brown
Foxy Brown, whose real name is Inga DeCarlo Fung Marchand, was born on 6th September 1978 in New York. She is an American actress, model, and rapper. Her ancestral descent consists of Chinese Trinidadian, Indo-Trinidadian, and Afro-Trinidadian descents.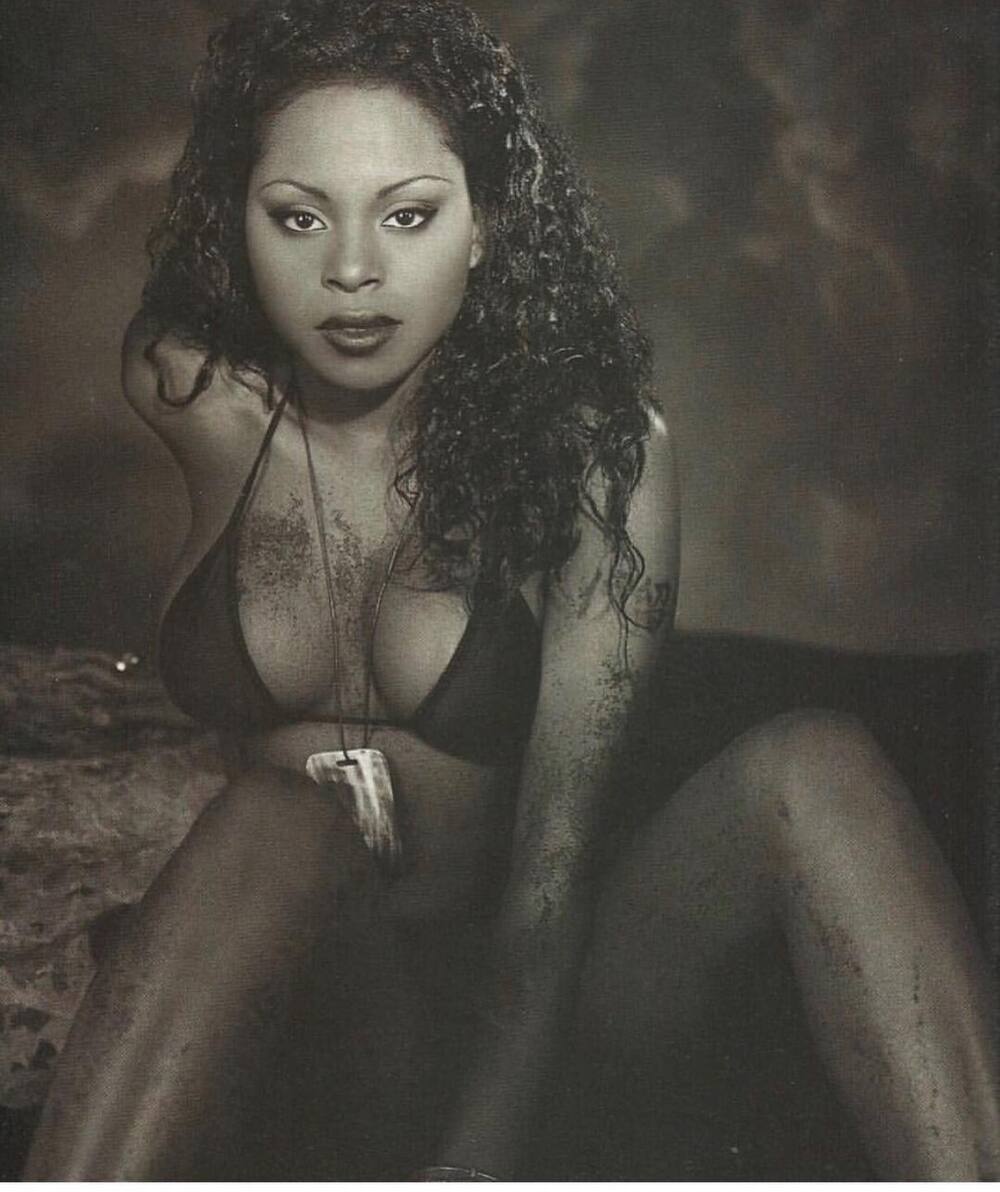 9. Tracy Wanjiru
The young Kenyan media personality was born on 19th November 1996. Tracy is both a TV and a radio host. She is half Kenyan and half Korean.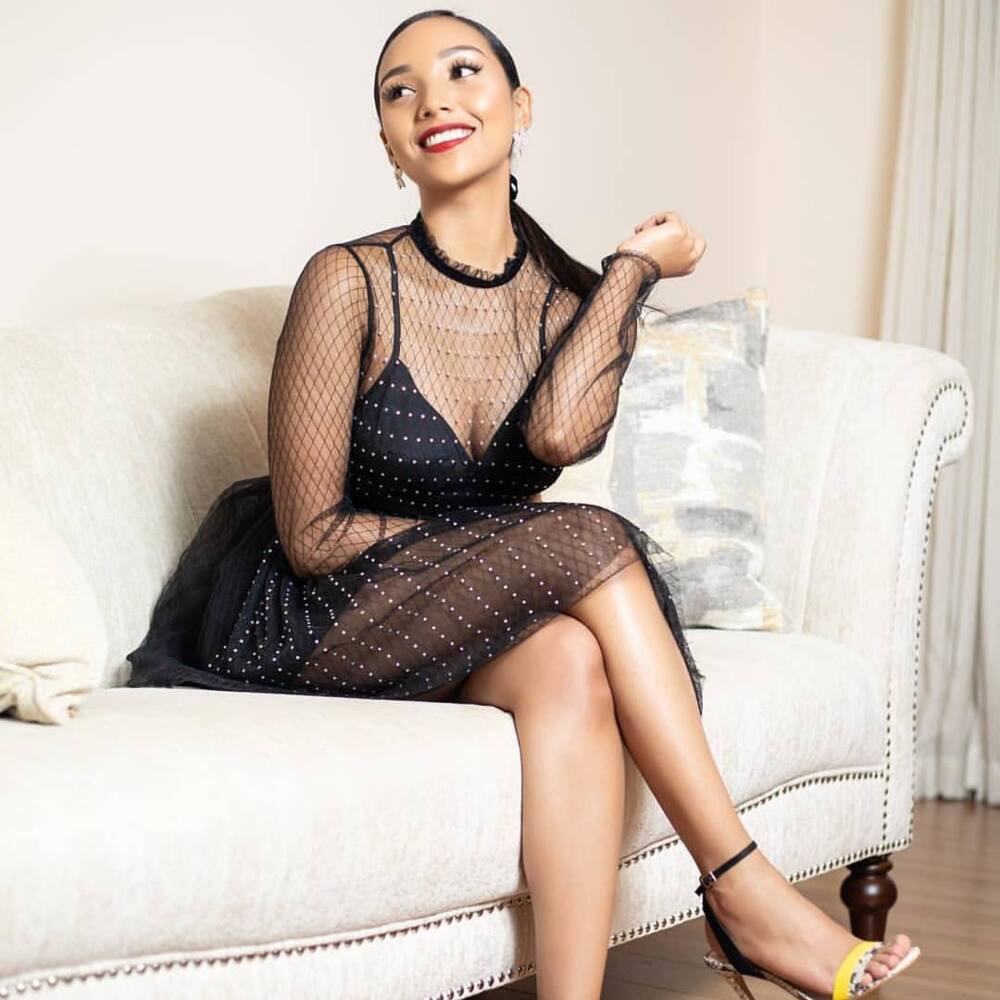 10. Kreesha Turner
Kreesha is a Jamaican Canadian songwriter and recording artist. She was born on 10th June 1985 to a Canadian father of Scottish ancestry and a Jamaican mother of Afro-Chinese ancestry. She grew up in both Canada and Jamaica.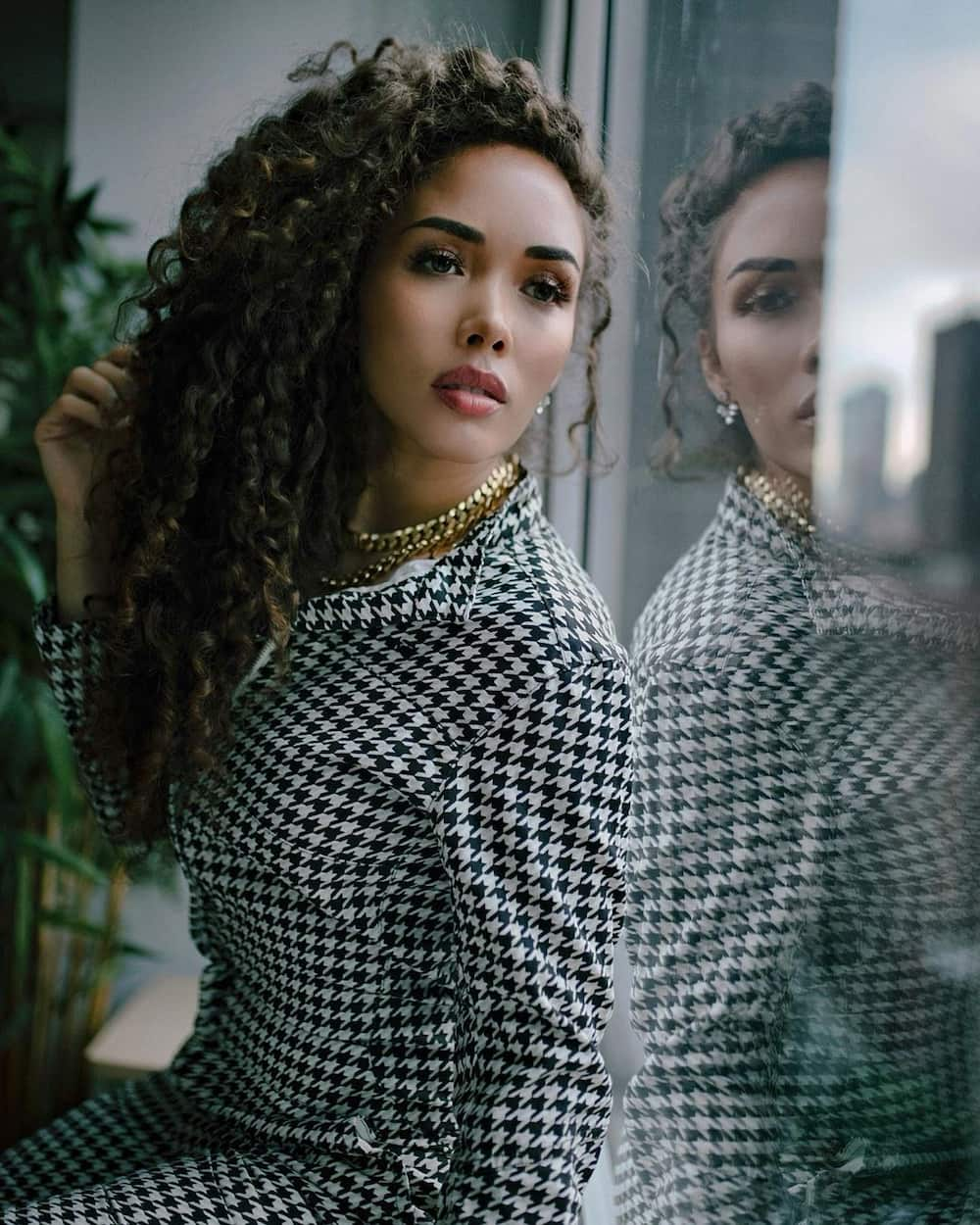 11. Denyce Lawton
Denyce was born on 2nd May 1978 in Seoul, South Korea. Being part of a military family, she moved to live in different countries, including Japan and Germany. Her mother Wan Lawton is Korean whereas her father is African American.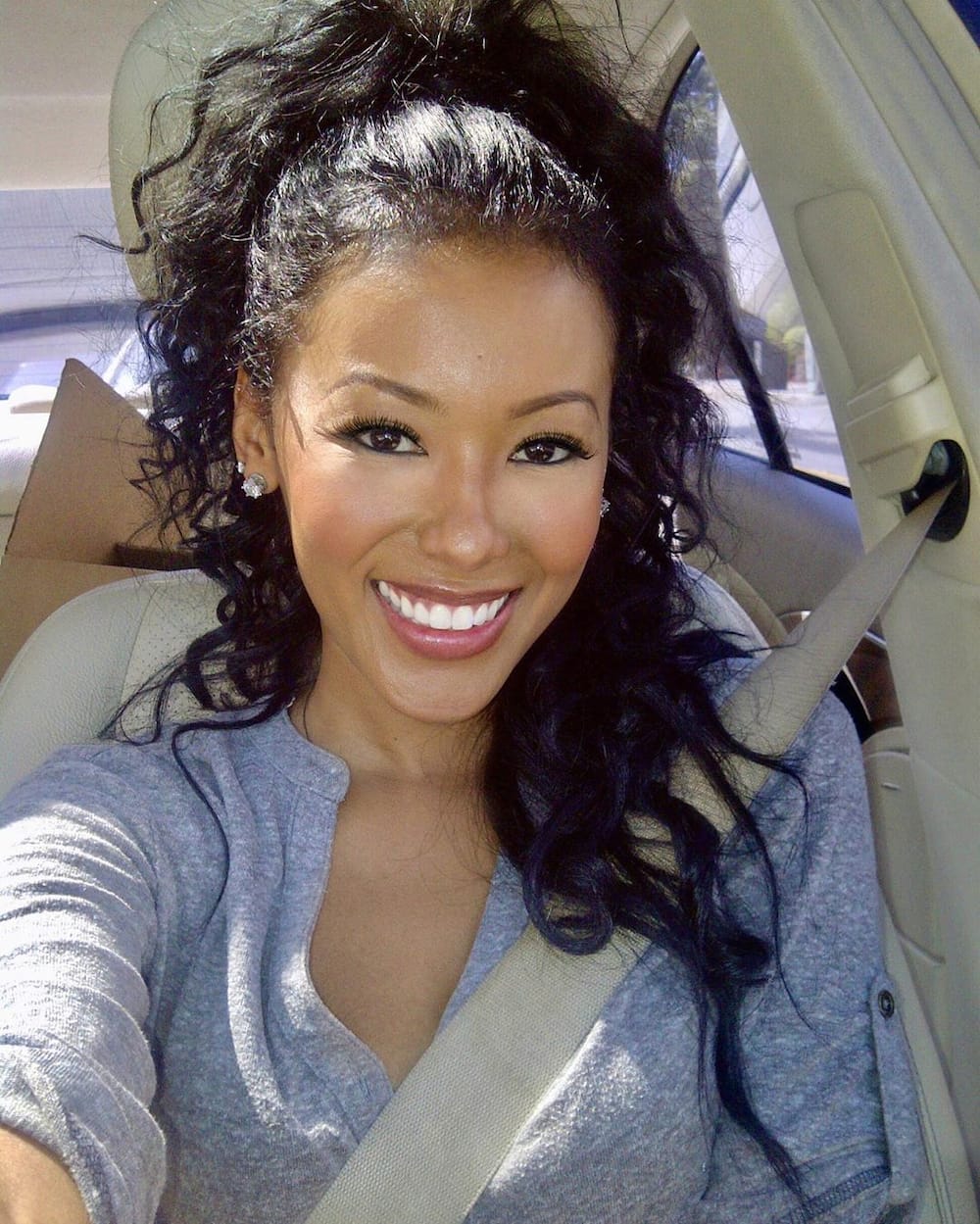 READ ALSO: Meet Protas Madlala: First SA black man to marry white woman
12. Tessanne Amanda Chin
Tessanne was born in Kingston, Jamaica on 20th September 1984. She was born to a Christine Chin, who is of African and English descent and Richard Chin who is Jamaican- Chinese.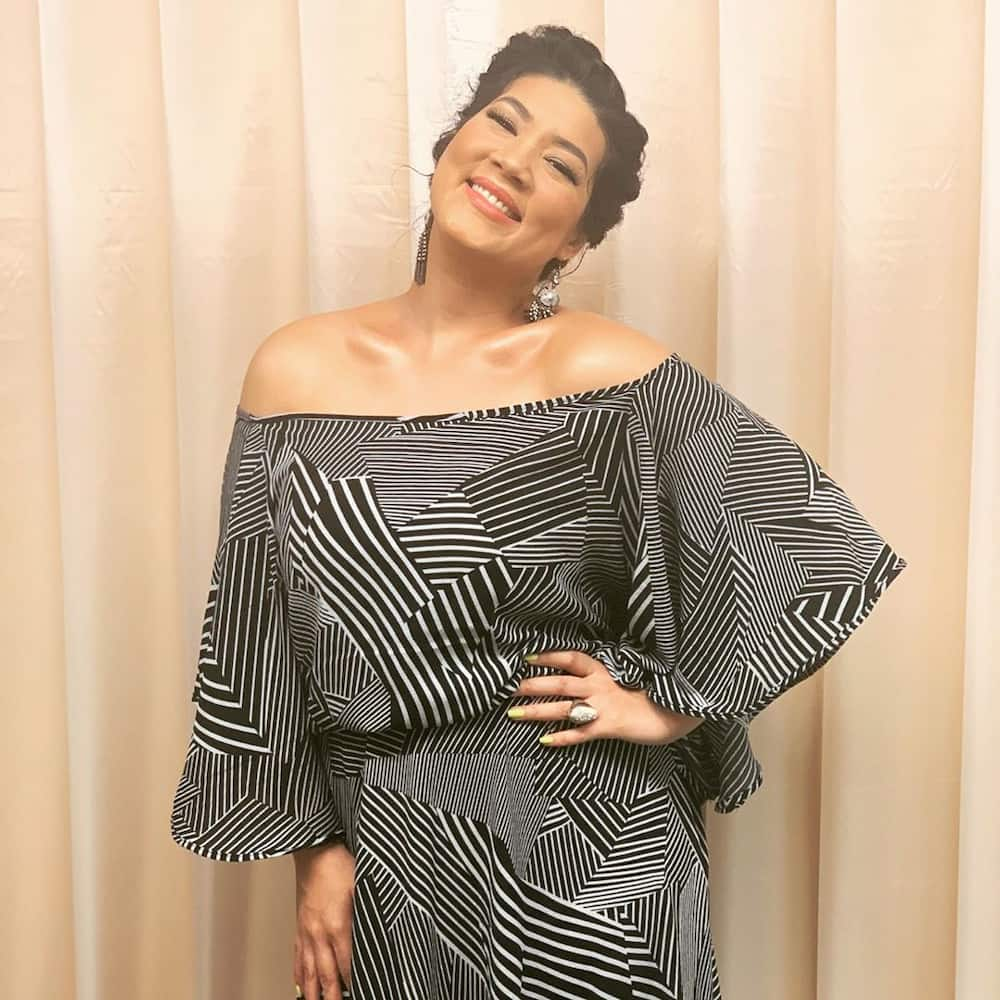 13. Cassie
Cassandra, popularly referred to by many as Cassie, was born to a Filipino father, and her mother is of Mexican and African ancestry. The R&B singer and actress was born in New London, Connecticut.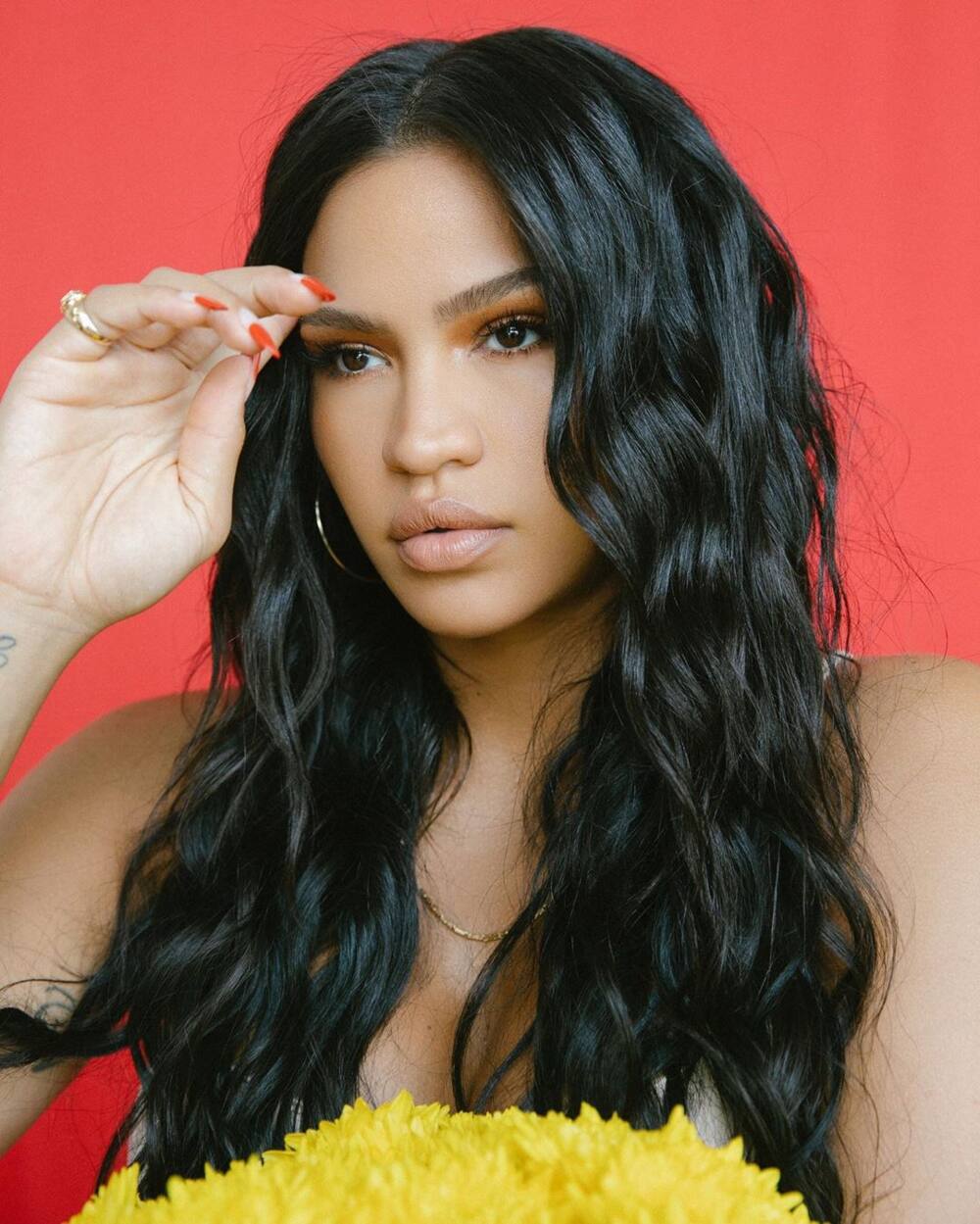 14. Chanel Iman
Chanel is another supermodel on this list. She was born in Atlanta, Georgia but was brought up in Los Angeles California. She was born to a father who is of African descent and a mother who is half Korean.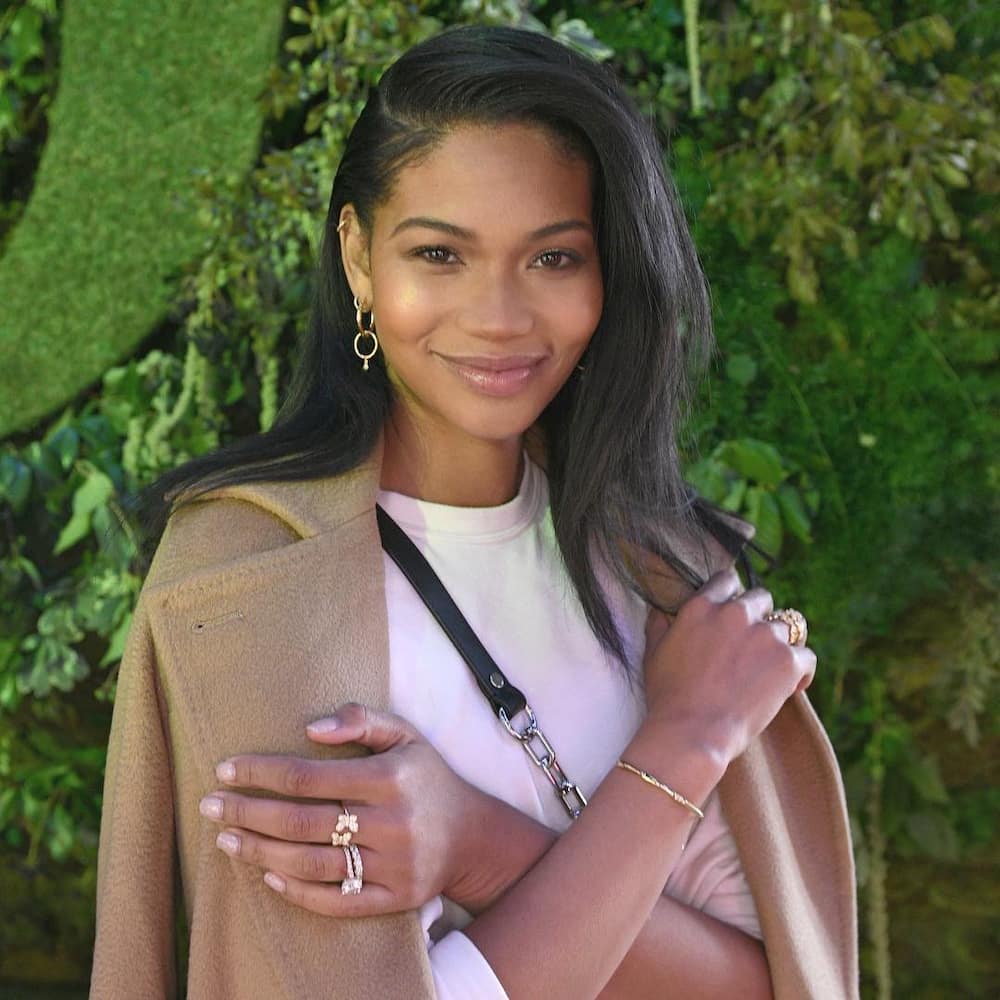 15. Kimora Lee Simmons
Kimora Lee was born and raised in St Louis Missouri. She is a supermodel and designer and took over Baby Phat after Russell Simmons. The beautiful Afro-Asian is half Japanese and half black.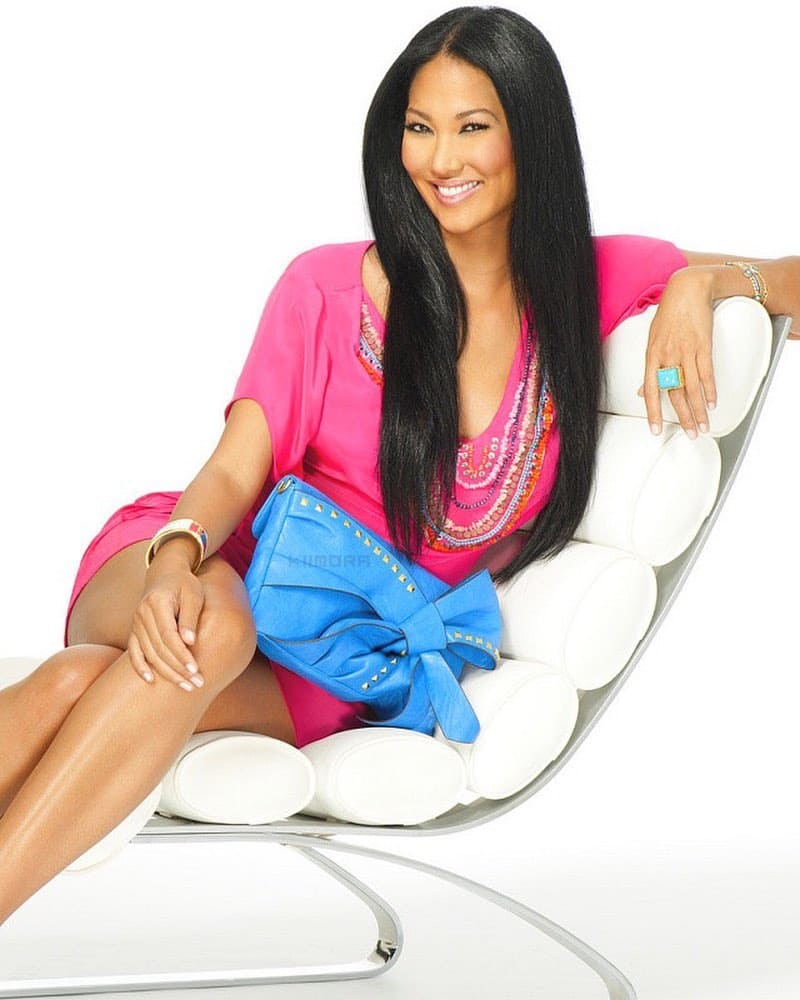 Blasian male celebrities
The Blasian men include:
16. Tiger Woods
Tiger Woods whose real name is Eldrick Tont Woods was born on 30th December 1975. He comes from a rich ancestral background that he likes to call 'Cablinasian', and it stands for Caucasian, Black, Native Indian and Asian. He is the son of Kultida Woods and the late lieutenant, Earl Woods. His mother's ancestry comprises of Thai, Dutch and Chinese whereas his father's side is African- American, Native American and Chinese.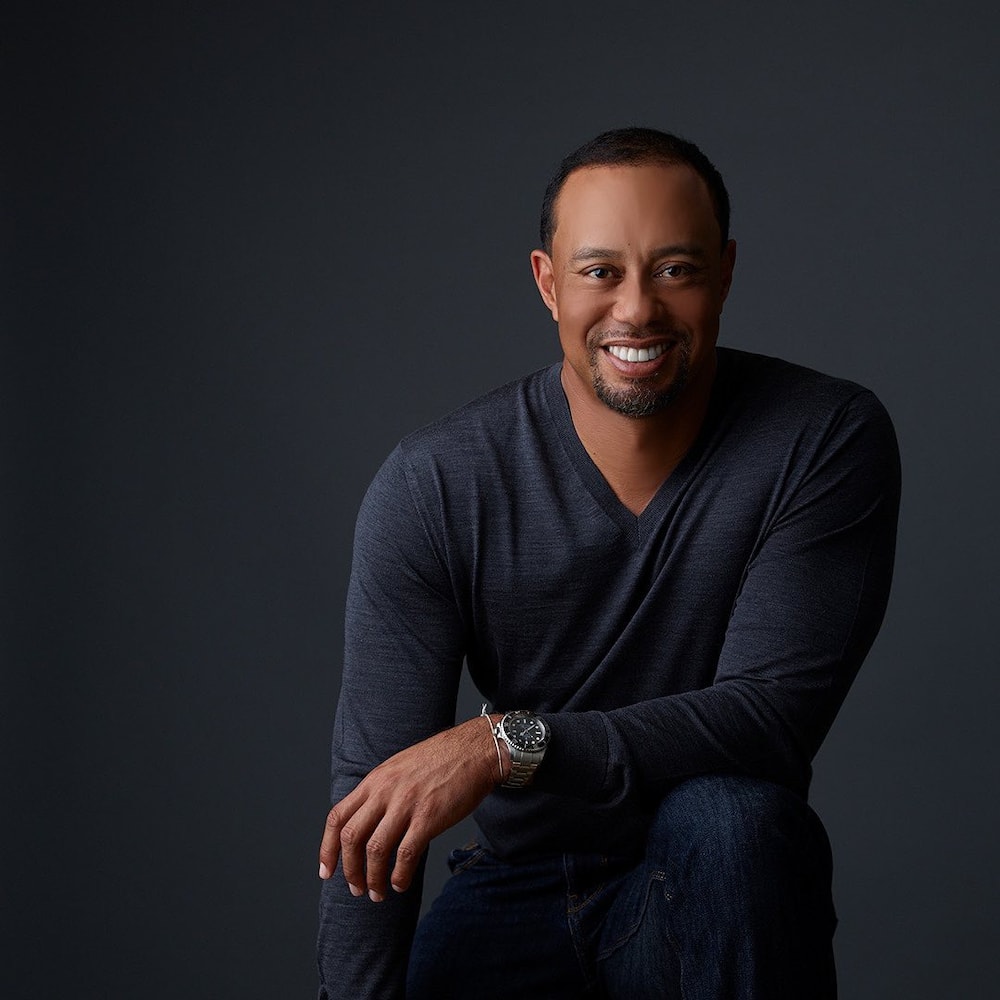 17. Tyson Beckford
Tyson is a renowned male model who is considered among the most successful ones in the fashion industry. He was born on 19th December 1970 in Rochester, New York, to Lloyd Beckford and Hillary Dixon Hall. He is of Afro-Jamaican, Chinese, and Panamanian descent.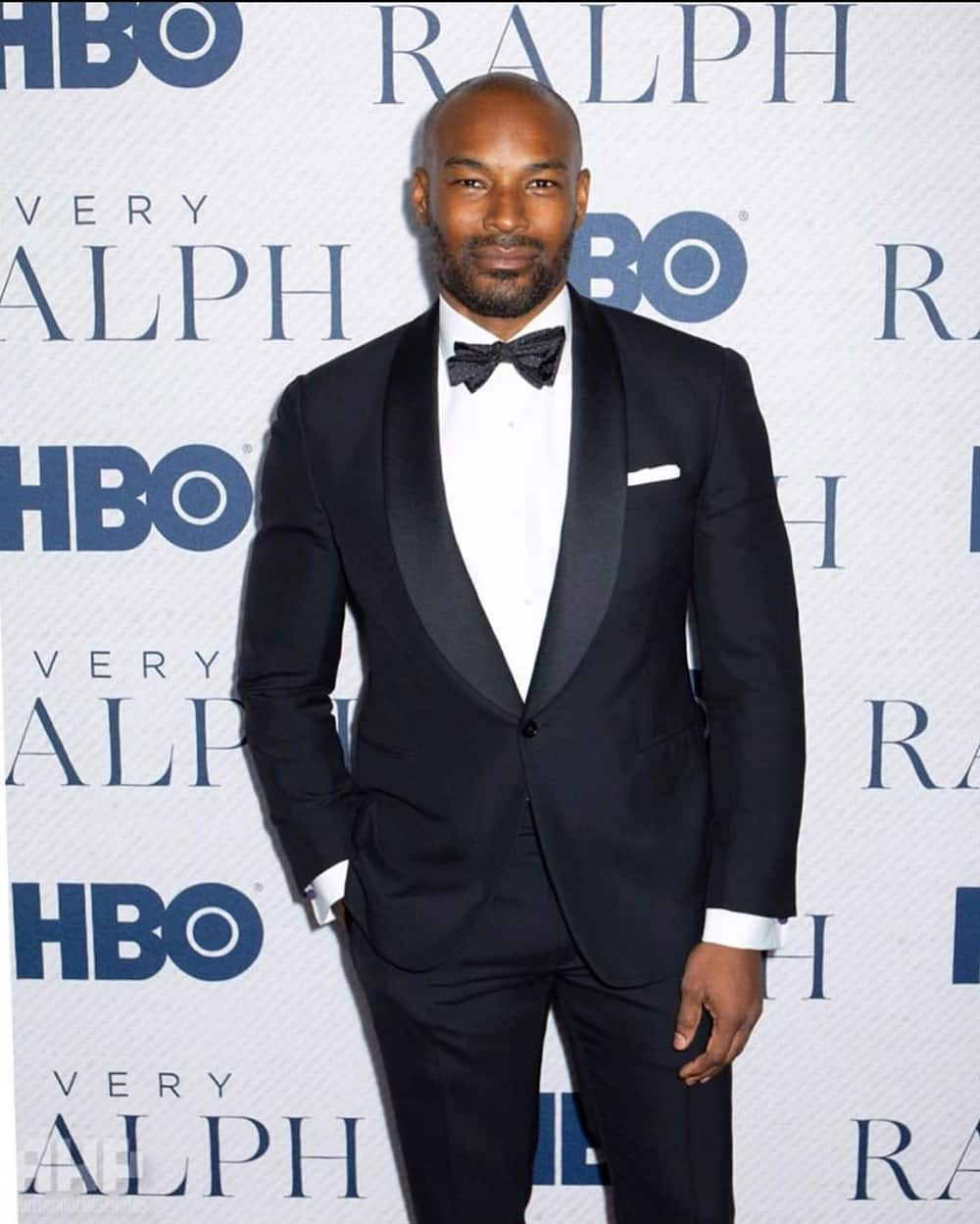 READ ALSO: 5 Adorable interracial couples who made Mzansi smile in 2019
18. Bryan Clay
Bryan Ezra Tsumoru Clay was born in Austin, Texas, on 13th January 1980. He is an American decathlon athlete and was the world Olympic champion in 2005. Bryan was born to Michele Ishimoto, a Japanese mother, and Greg Clay, an African American father.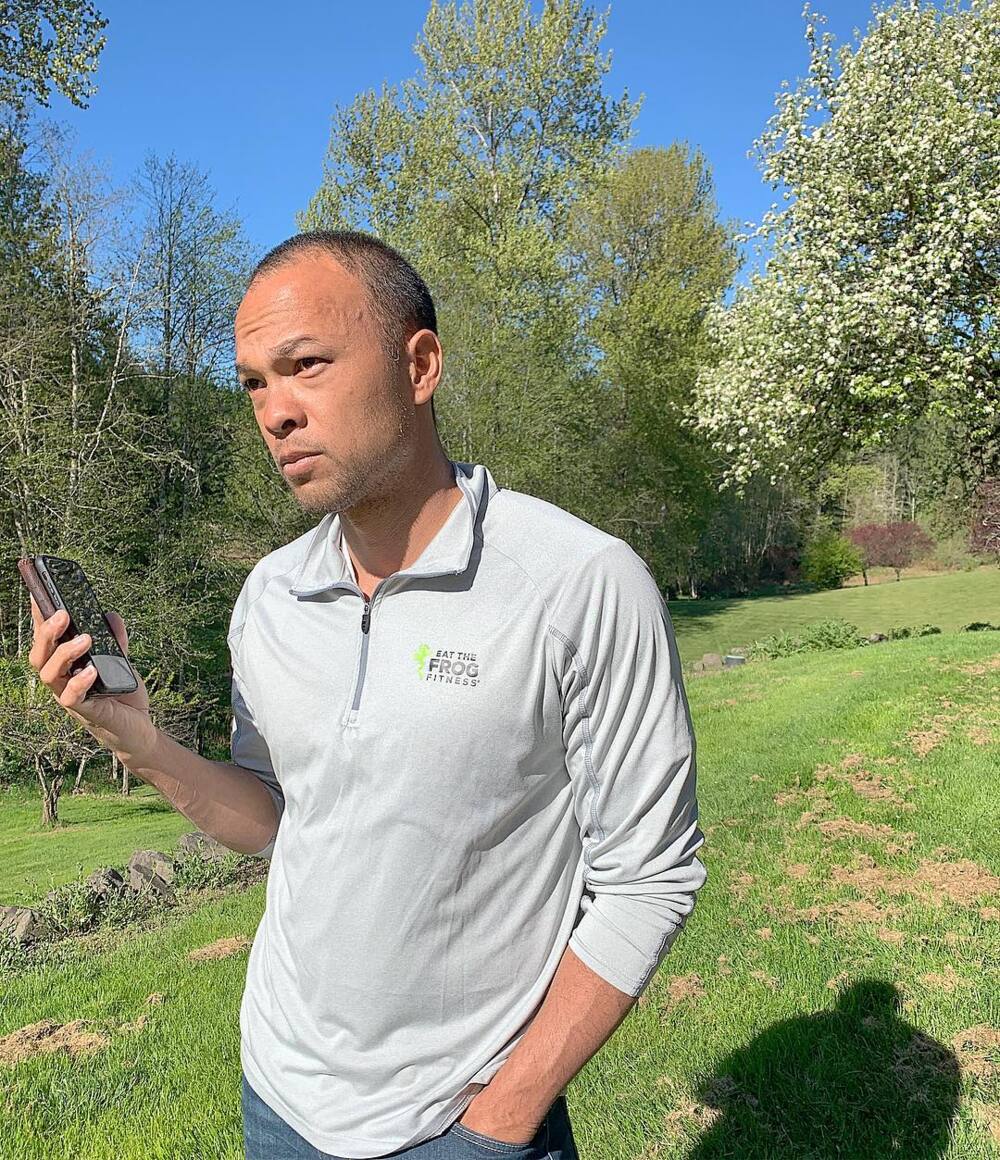 19. Khalil Kain
Khalil Kain is a rapper and actor. He is of Chinese and African American ancestry. His mother is of African American and Chinese descent, whereas his father, Gylan Kain, is African American.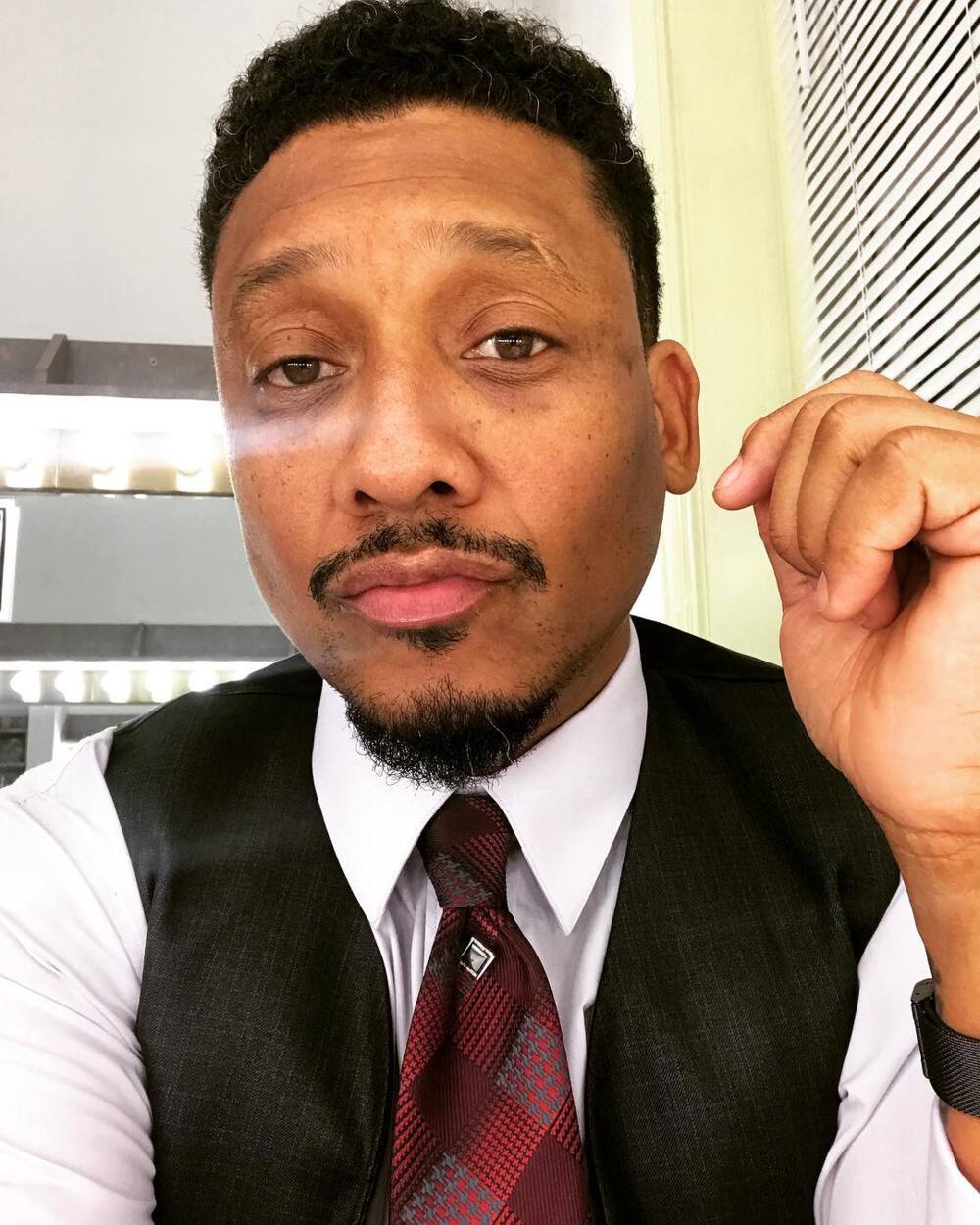 20. Ne-Yo
Ne-yo, whose real name is Shaffer Chimere Smith, is an American dancer, R&B singer, songwriter, actor and record producer. His father is of African American and Chinese ancestry, whereas his mother is African American and partly Indian.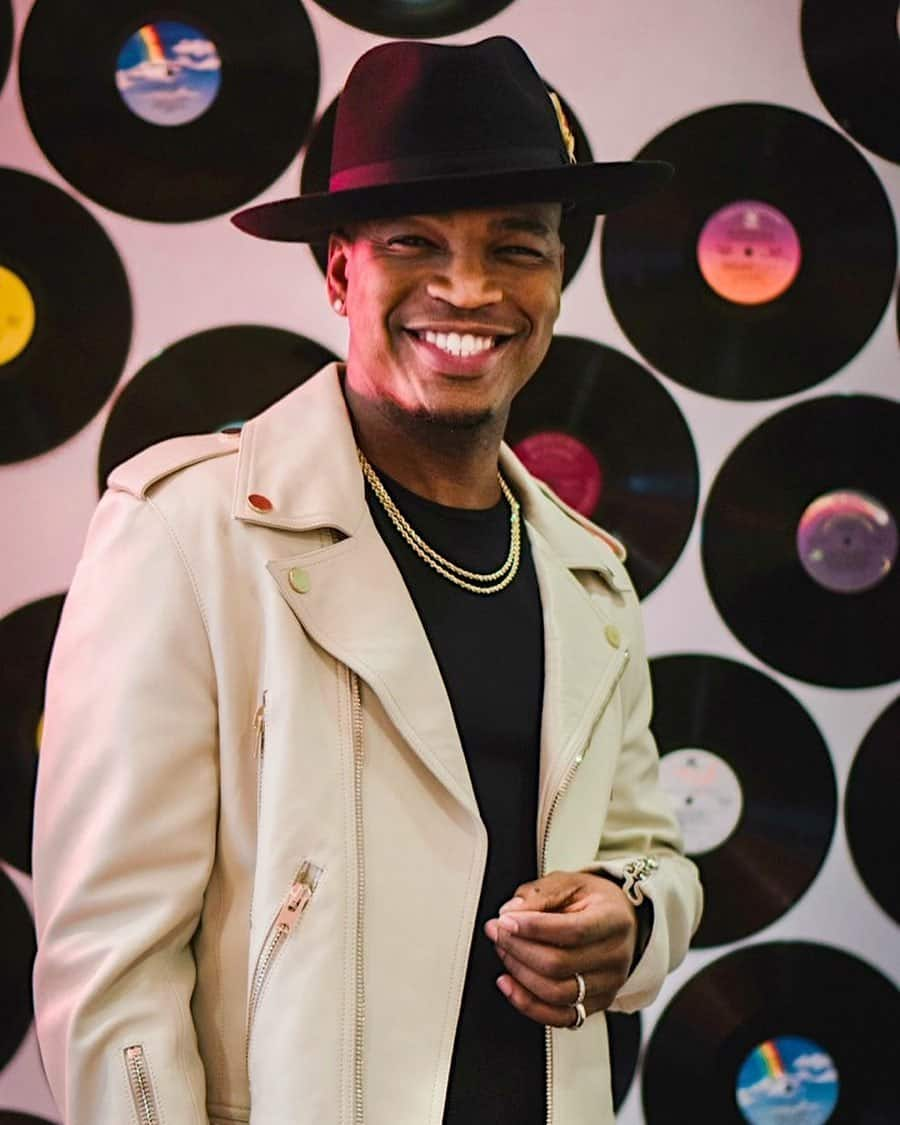 21. Will Demps
Will Demps is a former American football player. His ancestry comprises of African American, Korean, and Puerto Rican descent. His mother is Korean and his father is African American with a European descent.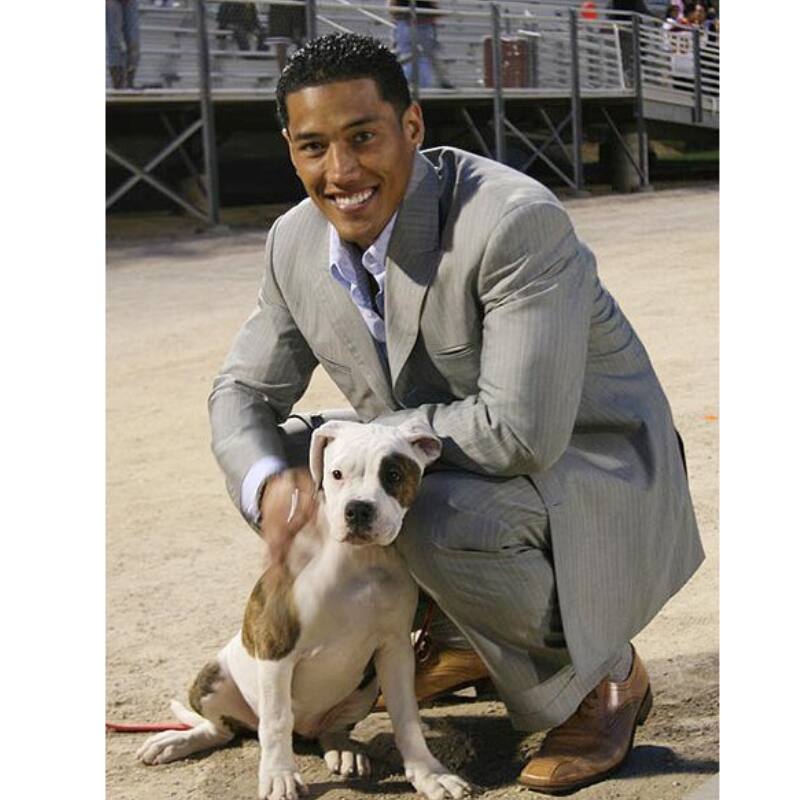 We should always remember that whether African, Asian, Caucasian or any other race in the world, we are all one. More and more Blasian celebrities are coming out, embracing their ancestral descents. It is important to embrace who we are and each others' diversities.
READ ALSO: Love knows no colour: Mixed race couples show off their relationships
Source: Briefly.co.za