Latest Makhadzi songs range from her new 2020 collaborations and her latest 2019 successful album titled "Matorokisi." As a talented Bolobedu musician, her songs and features continue to lead in the Mzansi musical charts, making her one of the most successful female musicians in the 2019-2020 period.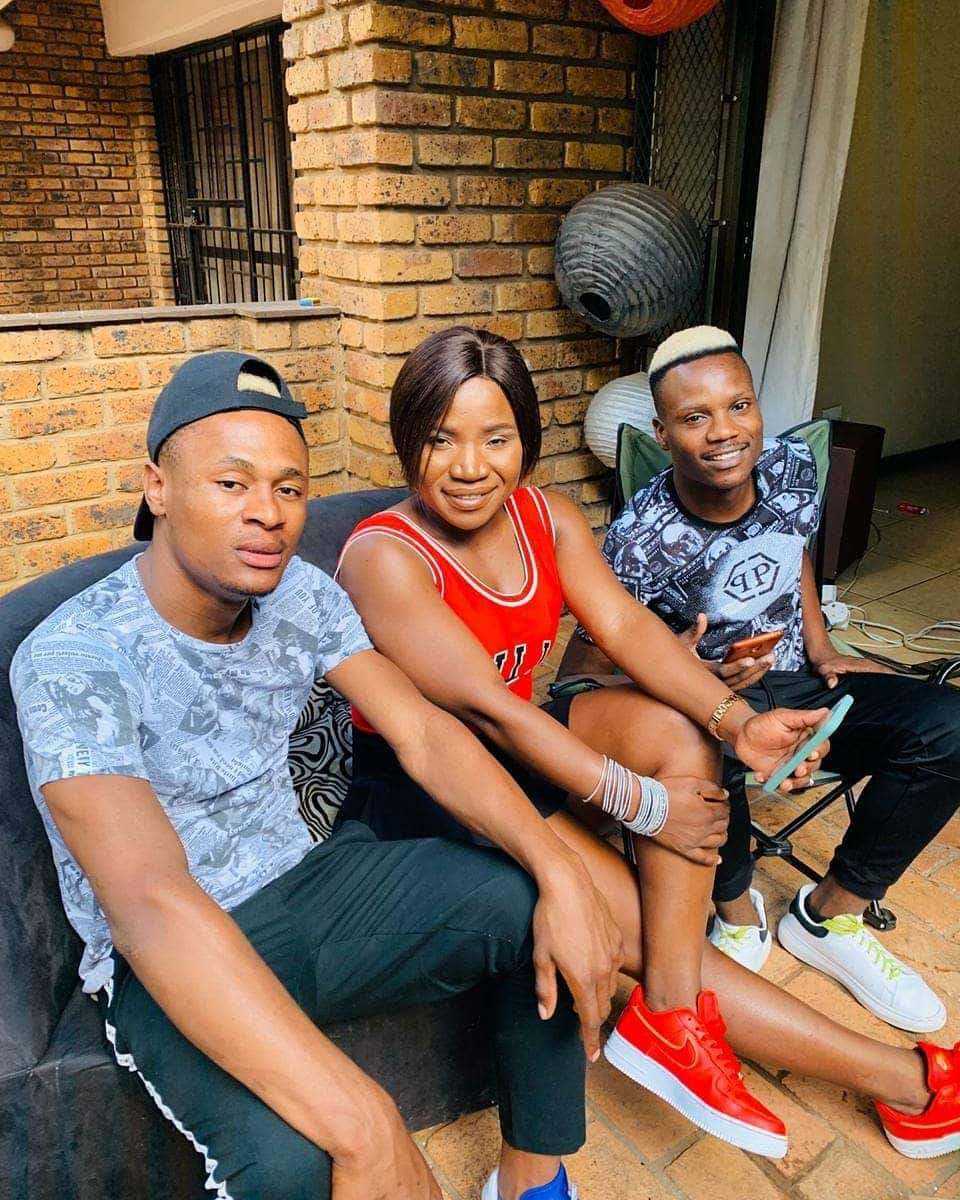 READ ALSO: Makhadzi bio, age, songs, albums, latest news
2019 proved to be the year that saw Makhadzi songs gain millions of views, massive downloads, and heavy rotation in South African clubs, radio stations, and personal playlists. As a result, Makhadzi, real name Ndivhudzannyi Ralivhona, managed to acquire numerous musical awards and popularity across the South African countries. Explore the below Makhadzi songs 2019 list that includes her latest song videos and experience her artistic charm.
Makhadzi new album and songs
Just as 2019 approached its end, Makhadzi gave all her fans a reason to smile by dropping her latest album "Matorokisi." The 1st November 2019 album gained the attention of most South African music lovers with its 16 songs receiving high reviews from fans and critics.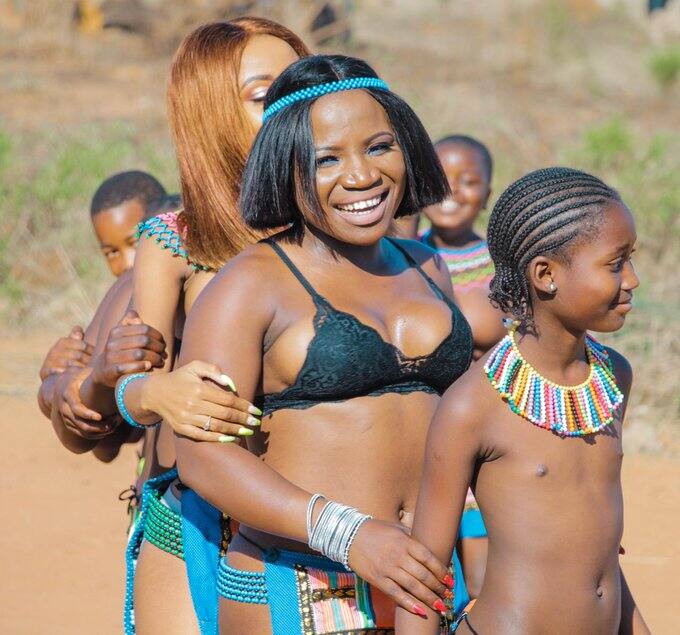 In the same year, the song Matorokisi from the album took the second position in iTunes South Africa. Below is a compilation of the latest Makhadzi songs, including her new album that is still banging in 2020.
Intro (Huwa)
Huwa is the first song in her latest album. Its unique yet catchy lyrics sure make it a wise selection as the first jam in her now successful album. Huwa is so simple yet classy, a great choice to have in your playlist this year.
Mapholisa
Produced by the talented Villager_SA and King Salama, Mapholisa is a party dance song. She talks to the police pleading that she is innocent and does not want to be arrested. Ever since its release, fans cannot get enough of the song.
Tshelede Iya Hana
Tshelede Iya Hana is a party song widely played and enjoyed with club-goers and DJs across South African clubs. It was released on the 26th of August 2019 and still going strong in 2020.
Tshikwama
In 2020, the track has gathered over 1.5 million views. She talks about how men's beauty is not based on appearance but money. The song is a street anthem that is sure to live long in 2020.
Riya Venda
The excellent 2019 jam has over 3.5 million YouTube views. The single had Makhadzi praised as the finest female artist in South Africa 2019-2020. It has an exciting video and choreography, making it a great success from her latest album.
READ ALSO: Support floods in for Makhadzi after her claims of mistreatment
Makhadzi Matorkisi
This is the most streamed song from Makhadzi's album with the video gathering over 2,179,049 views on YouTube. Her use of the Venda language made the song gain great popularity from her Limpopo province and soon the entire Mzansi. Matorkisi has been leading charts in numerous South African music charts, and it made her famous in most South African countries.
Madabadaba
This is one of the most excellent bolo house music tracks with the talented Mizo Phyll flexing his vocals. Ever since its release, Madabadaba has been receiving praise and love from Limpopo music fans.
Ahuna
Ahuna is the eighth song in her album where she features Mapele.
Munna
In this jam, she features Maxy with Limpopo's finest producer Master KG who tailored the beat as a certified hit. It was released on 2nd November 2019.
Limpopo Ndi Kule
In this song, she features two artists, namely P Postman and Biodizy.
Graveleni
Graveleni is the 11th hit in her Matorokisi 2019 latest album. Sir Mckleker produced the song.
Mphemphe
The South African vocalist joined forces with the "Double Trouble" Limpopo duo with Master Kg in production. Most of her fans praise the song as one of the greatest in her new album.
Luvhilo
The song starts with a grand piano play that is maintained from the start to the end. The Limpopo beat is rhythmic and dance-inducing.
Muthu Asali
Asali is a hot track from her 2019 latest project termed Matorokisi that is worth downloading.
Tshitetimende
In this 4th November 2019 jam, she showcases her rich vocals by rhyming to the rather fast beats. The catchy song is sure to put you in a great mood.
Mufumakadzi
With almost 2 months ever since its release, Mufumakadzi production is based on native South Africa beats, making it a memorable tune.
Makhadzi Tshanda Iya
With over 2 million views, Tshanda Vhuya is one of the best released Makhadzi music in 2020. The single is from her album Shumela Venda.
MASTER KG- Tshinada Feat. Khoisan Maxy and Makhadzi
She is featured with the "Jerusalema" hitmaker Master KG and the Botswana queen of music Khoisan Maxy, making Thsinada an international hit song. The excellent music video to Tshinada was shot by Jack Bohloko in Botswana and officially released on 5th January 2020.
Ni do la late - Raziey kay ft Makhadzi
The vocal chemistry between Makhadzi and Raziey in "Ni do la late" will make you fall in love with the song. The jam was released on 15th January 2020, and it is gaining fast recognition.
King Monada Ngaka ft Makhadzi (New Hit 2019)
The king of Bolobedu music, King Monada, collaborated with the talented Nakhadzi in the song Ngaka. This is a love song that talks about the joy partners get for being in good, love-based relationships. With the two most celebrated bolo music artists being featured in the same song, Ngaka is considered to be one of the greatest Limpopo collaborations in 2019.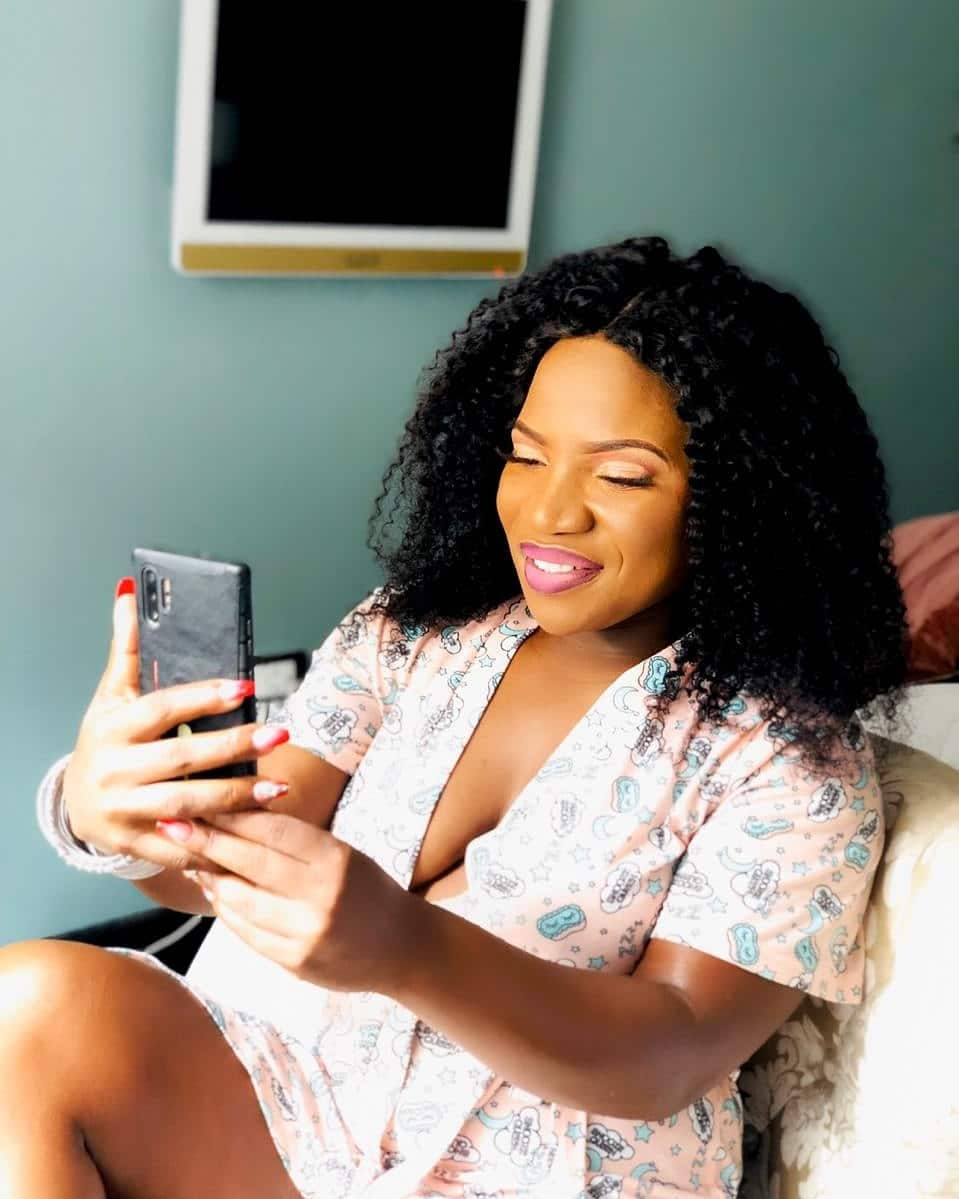 Makhadzi new songs range from her latest 2019 project Matorokisi to her latest 2020 collaborations with talented South African artists. Her strong vocals, energetic dance moves, and themed productions have made her among the most exceptional artists in Mzansi. Her music is available for download across all the major music download platforms. Listen and share your thoughts about the queen of Bolobedu music now.
READ ALSO: Makhadzi spoils herself with a brand-new sparkling red lux whip Read more: