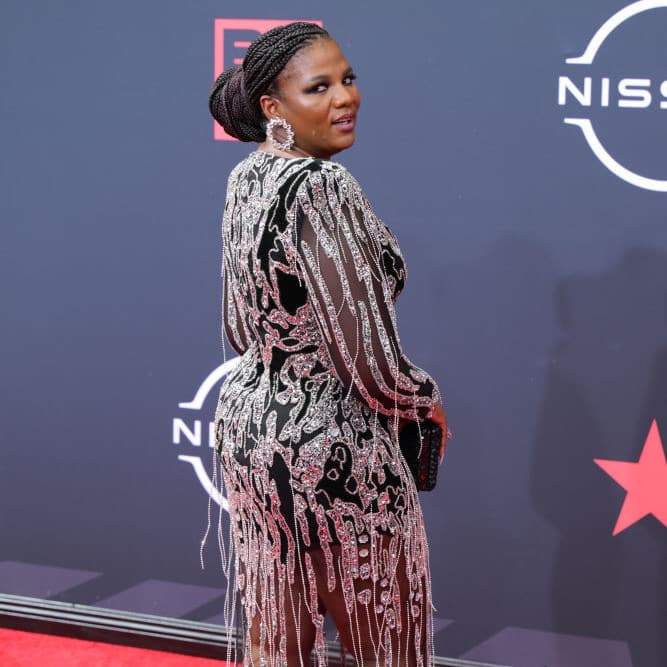 Shauwn Mkhize
Birth name: Shauwn Mkhize
Born: 6 April 1976
Place of birth: Umbumbulu, KwaZulu-Natal, South Africa
Nationality: South African
Main activity: Businesswoman, entrepreneur, philanthropist, television personality, socialite
Shauwn Mkhize, also known as Mam'Mkhize, is a famous socialite, businesswoman, philanthropist and TV personality in South Africa. She stars in her own reality TV show, Kwa Mam'Mkhize, on Mzansi Magic. She is the daughter of Florence Mkhize, a late ANC leader and anti-apartheid activist. She has a Diploma in Accounting from Durban University of Technology and founded her own construction company Zikhulise Group. She also has several other businesses and a football club. She is regarded as one of the most influential people in South Africa and a role model for women as she has overcome many challenges and barriers for women in the corporate world in South Africa. She is also an advocate for social change and fights against gender-based violence against women and children as well as HIV and AIDS. She has received several awards for her business and philanthropic achievements.
Career
1996-2000: Finance department employee. She worked in finance departments for various companies after graduating from Durban University of Technology
2003-present: Founder and CEO of Zikhulise Group. She established her own construction company that is Black-owned and has several subsidiaries.
2014-2019: Owner of Royal Eagles F.C. She purchased the South African football club that competed in the National First Division
2020-present: President of Royal AM Football Club. She renamed the football club that was previously known as Real Kings
2020-present: Star of Kwa Mam'Mkhize. She launched her reality TV show that features her children and extended family
Children
Shauwn Mkhize has two children:
Sbahle Mpisane: She is a fitness influencer and model who survived a car accident in 2018 that left her with severe injuries. She is also known as Fitness Bunnie.
Andile Mpisane: He is a musician, footballer and chairman of Royal AM Football Club. He is also known as Andile Billionaire.
Family
Shauwn Mkhize was married to Sbu Mpisane, a former metro police officer and businessman, for 15 years. They divorced in 2019 after a long legal battle over their assets and businesses. They have two children together, Sbahle and Andile. Shauwn also has an adopted son named Tha Simelane, who is a social media personality.
Awards
Shauwn Mkhize has won several awards for her business and philanthropic achievements, such as:
Woman of the Year at the 2020 Hollywood And African Prestigious Awards
Best Reality TV Show at the 2020 Hollywood And African Prestigious Awards for Kwa Mam'Mkhize
Dating Timeline
Shauwn Mkhize has not publicly disclosed her dating history or current relationship status. However, some media reports have speculated that she might be dating businessman Lawrence Masala Mulaudzi, who is also the owner of Tshakhuma Tsha Madzivhandila Football Club. The rumours were sparked by their frequent appearances together at social events and their mutual admiration on social media. However, neither of them has confirmed or denied the rumours.