Are you like many other TV subscribers that love having a wide variety of channels at their disposal? Then DSTV South Africa is your ideal choice! With more than 100 channels, you can enjoy a vast range of entertainment in the comfort of your living room. Whether you want to watch live sports, reality shows or the latest Telenovela, DSTV has a great selection of channels to suit everyone's needs. But with various packages on offer, what are their differences, price, and how do you choose that which is best for you?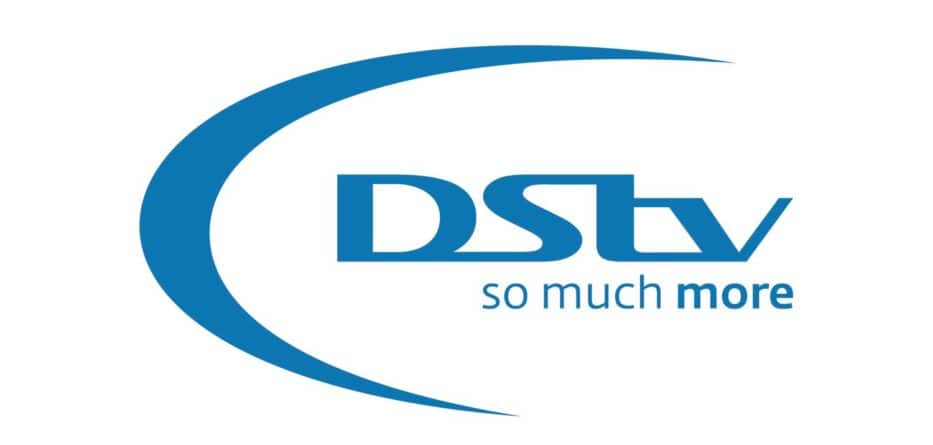 All the channels are grouped in different packages, which means if you want to enjoy your premium subscription, you have to choose and pay for the package that contains your ideal programs. Here is updated overview of DStv packages South Africa, channels, and prices. Read on to find out which package has your favorite channels.
DStv channels list

Do not miss out on a chance to watch any of your favourite program just because you do not have an updated DStv channels list. You can quickly use the DStv TV guide to find out which shows are currently airing and which premium package includes them. What's to love about scrolling through the DStv packages channels list is the ease to make a preferred selection and the ability to discover programs by genre, time, title and channel.
Just by using your remote control you can navigate through the DStv guide, and when you find the program you want, you can select it and set a reminder. Such that when the time reaches, you will not miss the program as your TV will automatically be switched to the channel the program is airing on, and you can watch it from the start. Furthermore, the TV guide is digitally displayed and frequently updated to list current, latest and upcoming channels, and this ensures the viewer catches up on all the favourite programs.
DStv packages and prices

When it comes to the packages, the one crucial question that viewers ask is how do I check my DStv package? This provider has seven packages: Premium, Family, Compact, Compact Plus, Access, EasyView, and Portuguesa. While different DStv packages and prices vary, they are all placed in balanced groups with channels that suit different members of the family. This ensures the viewer gets the best possible viewing experience.
Before making a payment for a specific package, make sure the particular channels that you want are in that bouquet. This is because you will not feel the full viewing experience on offer if you have a ton of channels, but you do not like the content on the play list. To check your package, you need to register on the self-service section of the official DStv website and create an account using your smartcard number. After registration, you can log in and view your package on your account profile. Here is a list of available packages, their channels, and price.
What are the channels on DStv premium? It has 148 channels, which include documentary, children's channel and general entertainment. How much is DStv premium per month? R809 per month.
What are the channels on DStv Compact? There are 109 DStv compact channels which offer both values for money and choice of which programs are for kids and which are for adults. How much is DStv compact per month? R385 per month.
What are the channels on DStv compact plus? This bouquet has 128 channels all selected to suit the preference of a subscriber. How much is DStv compact plus per month? R509.
What are the channels on DStv Family package? DStv family has 86 channels to suit the whole family including channels for kids as well as adults. Families can use this package to bond over their viewing experience and have something to talk about and pass the time when bored. How much is DStv Family per month? R249.
What are the channels on DStv Access? This bouquet has 65 channels that both kids and adults can enjoy. How much is DStv Access per month? R99.
Other DStv packages that you can also choose include Indian that has 27 channels and a monthly payment subscription of R375, Portuguesa with 13 channels and R375 monthly subscription and EasyView with 38 channels and payment of R29. While all the listed packages have different prices and unique channels, they all offer the best entertainment as they have high-quality pictures on your screen.
How much is DStv from April 2019?
According to channel24 From the 1st of April 2019, a slight annual subscription price increase is expected. Even though monthly subscription prices for DStv Premium and DStv Easy aren't going to be changed, DStv Premium Plus will increase by R10 - from 509 to 519, and the Access Fee R90 is increased to R95.
The most popular DStv package on the market - DStv Family will soar from R249 to R265 a month. DStv Access will cost R106 compared to R99, the current price.
DStv packages comparison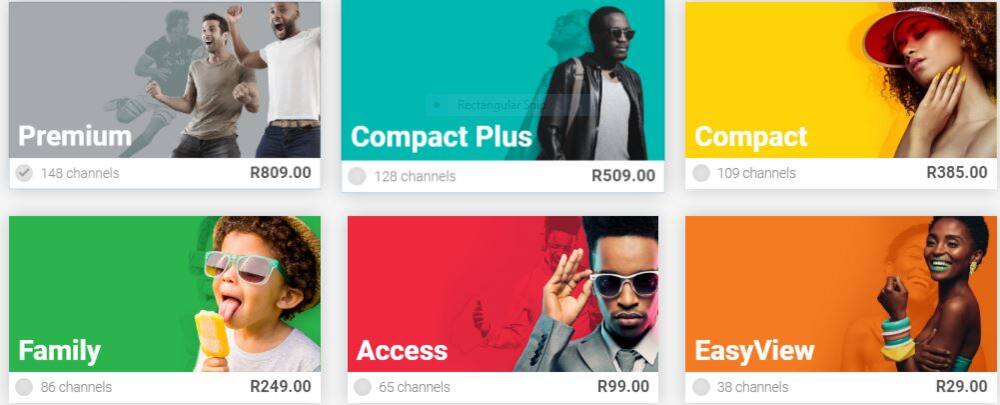 For many years, viewers had little choice in what they watch and when they want to watch it. With DStv Packages you choose the kind of shows you want, pay for it, and they will be streamed on your TV. To find the best viewing experience that works for you, you need to compare DStv packages. With this updated comparison you can weigh your options and choose that which will give not only you satisfaction, but also your whole family the best in entertainment. Here are the differences between the DStv bouquets.
Premium Vs. Compact Plus
Premium and Compact Plus packages are the highest in terms of price with a difference of R300. However, that is not the only difference. Unlike DStv Compact Plus which has 128 channels, Premium has 148 channels. Premium also has more international and local channels while Compact Plus has the best local programs including Tv series and movies suitable for not only kids but the whole family. The channels that you will find in premium but not in Compact Plus are:
M-Net (101)
1Magic (103)
M-Net Movies Premier (104)
M-Net Movies Smile (105)
M-Net Movies Action Plus (106)
Sundance TV (108)
BBC First (119)
kykNet Nou (146)
M-Net Binge (900)
M-Net Plus 1 (901)
Discovery Channel (121)
BBC Earth (184)
201 - SuperSport 1
202 - SuperSport 2
205 - SuperSport 5
206 - SuperSport 6
211 - SuperSport 11
212 - SuperSport 12
235 - SuperSport Maximo
307 - Nick Jr.
802 - Channel Africa
803 - Good Hope
411 – Bloomberg
Supersport Play (238) is available on Compact Plus but not on Premium. While the following channels are not available in both of these packages.
450 - Sony Asia
451 - B4U Movies
452 – ZeeTV
453 - Star Plus
454 – SUN
454 - Star Vijay
456 – Colors
505 - SIC International
515 - Record TV
347 - iTV Religion
DStv Compact Vs. DStv Family
The difference in price between the two Tv channel packages is R135. Additionally, Compact has over 95 channels showing the latest local shows, live sport, reality Tv and international series. On the other hand, DStv Family features over 60 channels showing local and international series as well as movies, documentary and other programs. Channels that you will find on DStv Compact but not on Family are:
110 - M-Net Movies Action
112 - Studio Universal
114 - Zee Bollywood Movies
115 - M-Net City
120 - BBC Brit
129 – BET
130 – MTV
161 - Mzansi Magic
165 - Ebony Life TV
168 – ROK
171 - Discovery ID
174 - BBC Lifestyle
175 - Food Network
181 - National Geographic
203 - SuperSport 3
204 - SuperSport 4
240 - Ginx eSports TV
303 – Disney
304 - Disney XD
322 - MTV Base
325 - Trace Urban
401 – CNN
DStv Access Vs. EasyView
The difference in price between DStv Access and EasyView is R70. While Access has 65 channels showing the best programs, EasyView is an affordable start option containing 38 channels. Programs that you will find on Access package but not is EasyView include:
100 – DSTV
118 – Telemundo
126 - FOX life
132 - CBS Reality
135 - TLC Entertainment
138 – eMovies
139 - M-Net Movies Zone
140 - eMovies Extra
152 - AfricanMagic Epic Movies
159 – eBella
163 - Mzansi Wethu
164 - Mzansi Bioskop
176 - The Home Channel
178 - Fashion One
182 - Nat Geo Wild
210 - SuperSport 10
213 - Supersport 13
239 – TellyTrack
301 - Cartoon Network
309 - Disney Junior
320 - Channel O
327 – SOUNDCITY
340 – Dumisa
400 - BBC World News
407 - Russia today
410 - CNBC Africa
413 - NDTV 24x7
Supersport Play (238) is the only channel that on EasyView but not on Dstv Access Package.
DStv subscription
When your monthly subscription is about to expire, you will get a notification asking you to renew your subscription. However, you do not have to purchase a new decoder to enjoy the channels, you can opt for change of ownership where you can inherit a decoder from a family member or buy a second-hand one. After you have obtained your decoder, you may want to start with the cheapest package - EasyView. The first question that a customer may ask is what is Dstv EasyView fee subscription? The package has an affordable monthly price of R29 yet you still get clear picture and audio.
DStv payment
DStv has various payment methods to suit every customer's needs. So, you can choose a payment method that is convenient for you and pay your subscription to avoid missing out on any of your favourite shows. Before embarking on any DStv pay, you first have to check your balance. The question to ask next is how do I check my DSTV balance? To check your balance, you need to login to your DSTV account and under the My account section click on View My Balance tab. You can pay for your DSTV package via self-service on DStv.com, at DStv agents, Multichoice branches or via phone. How do I pay DSTV by phone? When a customer receives an SMS reminder about paying for DStv, there will be a link at the end of the message. Use the link to make payments from your mobile phone. You can also make payment via various banks. The DStv banking details are always posted and updated on their official website.
DStv installation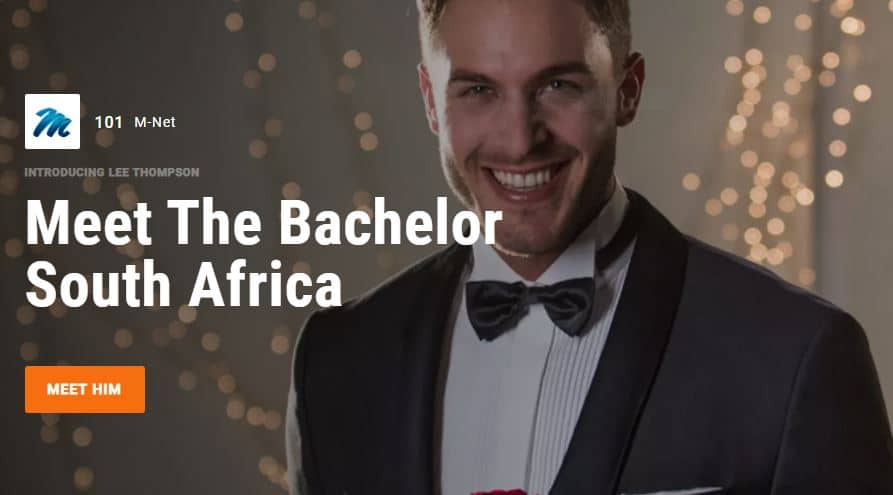 Multichoice has various accredited DSTV installers. Before the employee can begin the DSTV installation process, you need to have a decoder and pay a one-month subscription. If you are relocating and need DSTV installation in Pretoria or where else you might go or if you have signal problems, then you can contact any of the qualified professional technicians near your neighbourhood for assistance. Remember, look for those who are approved by Multichoice especially their agents as they can help you with the installation or send someone who can.
DStv contact details

Having their contact is important especially if you have subscribed to any of their packages. The contact details will also come in handy when you are having signal problems or when you get a an error code. The best way to get quick support or information is to use DStv helpline. However, there are other types of support that you can use. In case of any problem, use the following DSTV contact details.
To clear error codes dial *120*68584#, chat with a customer representative on Twitter @DStv or give DSTV a call at:
Johannesburg: (011) 289 2222
Pretoria: (012) 422 2222
Durban: (031) 710 2222
Cape Town: (021) 508 2222
Multichoice has a wide range of amazing packages to suit the budget and entertainment needs of every customer. While deciding which package to choose was once a challenge, you can use the article above to make an informed decision as it shows you the differences between the packages and prices. Furthermore, with the DStv self-service and provided contact details, you can clear error codes quickly and get immediate solution to any related problem you might have.
READ ALSO: