Top 17 hottest female DJs in South Africa 2020
Over time, female entertainers have taken over the showbiz scene in most parts of the world. For instance, there are several female DJs in South Africa who can deliver a party experience like no other. Some of them are trained, while others are naturally talented. Well, how many of them do you know?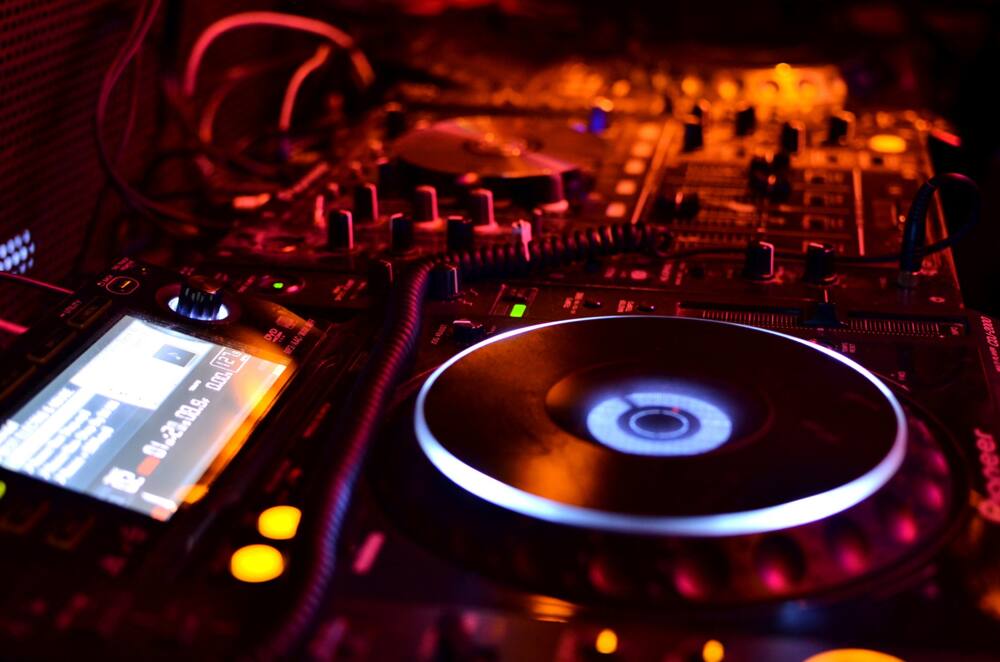 There are several South African female disc jockeys whose rise has been impressive to watch. They have all it takes to compete with their male counterparts in the field. In most instances, most of them perform for audiences in social gatherings, night clubs, TV/radio, online audience, among others.
List of the best female DJs in South Africa
Here is a comprehensive list of them and many other facts you may need to know.
1. DJ Fix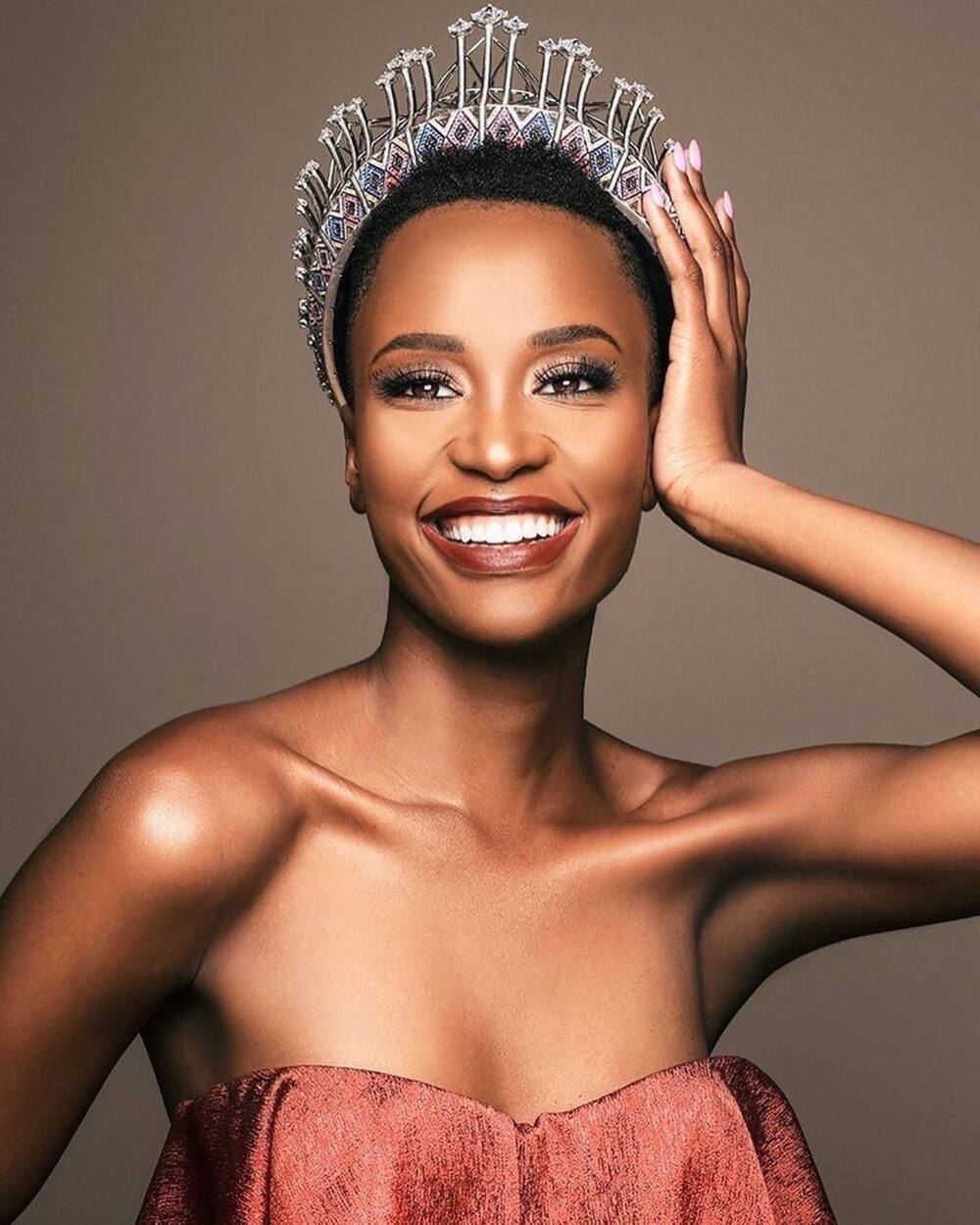 DJ Fix is a darling to many people in the country because of her electro-dance shows. The accomplished disc jockey is also an MC, radio and television personality. Like some accomplished DJs in the country, her success is affiliated with 5FM. She was born in the Eastern Cape but currently stays in Johannesburg.
2. DJ Cndo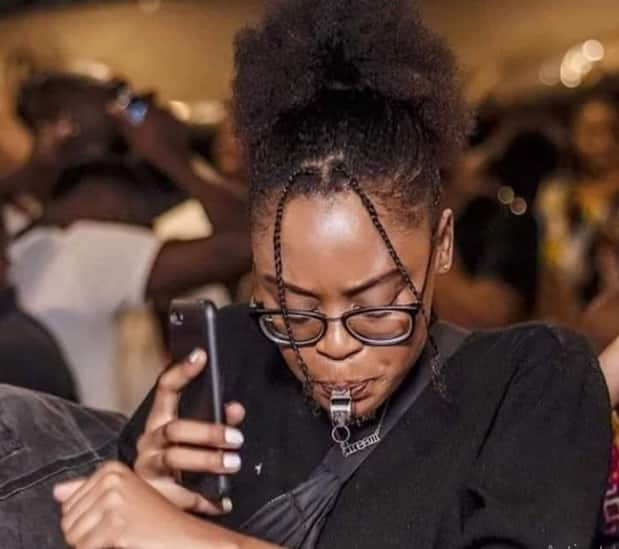 Durban babe Sindisiwe Zungu DJs under the moniker DJ Cndo and has been taking Mzansi by storm for many years now. DJ Cndo has won two prestigious Metro Fm awards; for Best Dance Album, in 2011, and Best Female artist, in 2014.
3. Owami Mafokate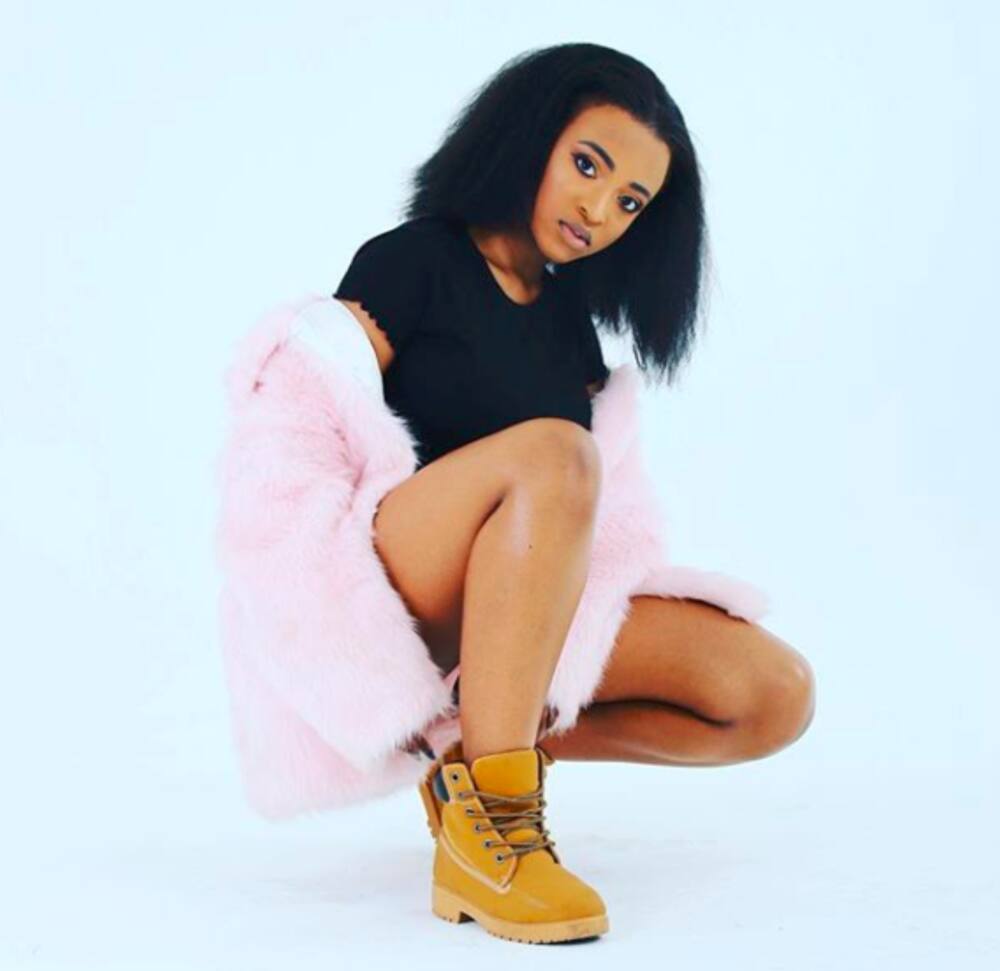 DJ Owami is the daughter of kwaito legend Arthur Mafokate but has shown she can really hold her own in the music scene. At just 16, she appeared on national television to showcase her talent and has been ripping up the decks ever since.
READ ALSO: Man ignores beggar who then shows his honest and kind nature
4. DJ Lady Lea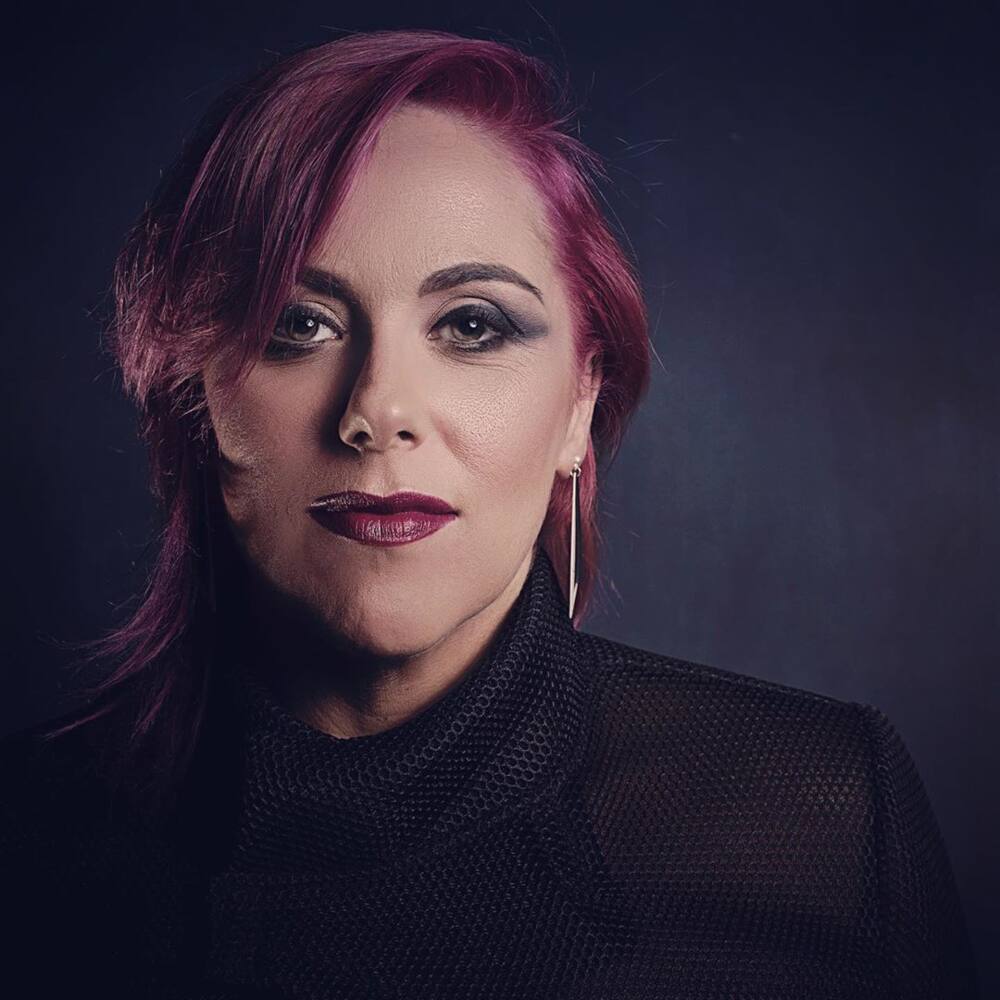 DJ Lady Lea is one busy artist! On top of constantly playing shows around the country at top venues, she is the proud owner of an artist management company, as well as the director for Zonke Event Specialists.
The charming Lady Lea has, no doubt, put South Africa on the global map. The female star plays both in and outside South Africa. When she is home, she performs at big clubs in major cities as a guest deejay. DJ Lady Lea has been in the music scene for over 16 years.
5. DJ Zinhle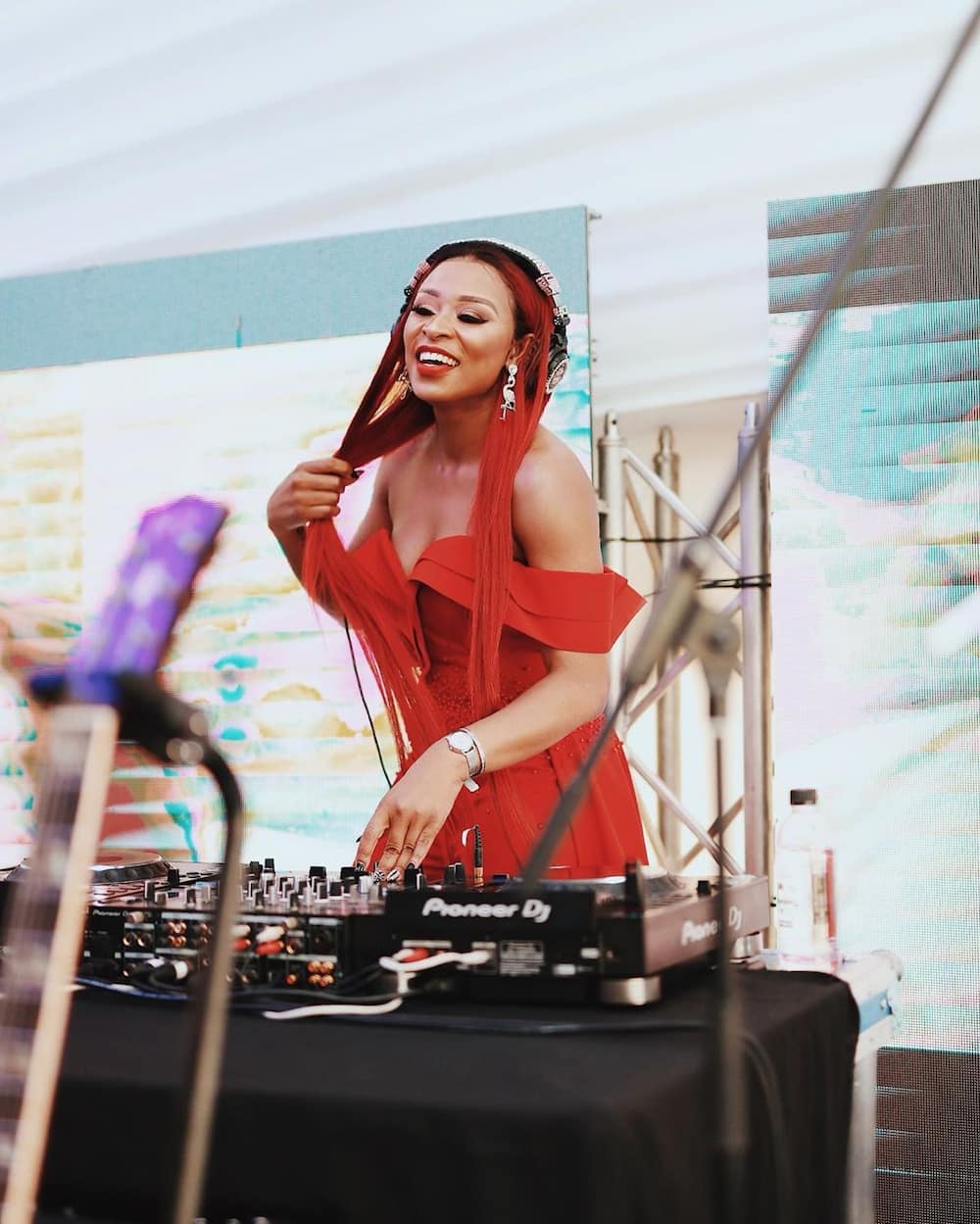 Ntombezinhle Jiyane popularly known as DJ Zinhle, is an award-winning disk jockey. Often, she performs for audiences in fancy South African clubs. She has recently held a PJ party from her bedroom to entertain her fans during this countrywide lockdown. Most of her mixtapes are available online for download.
6. DJ Buhle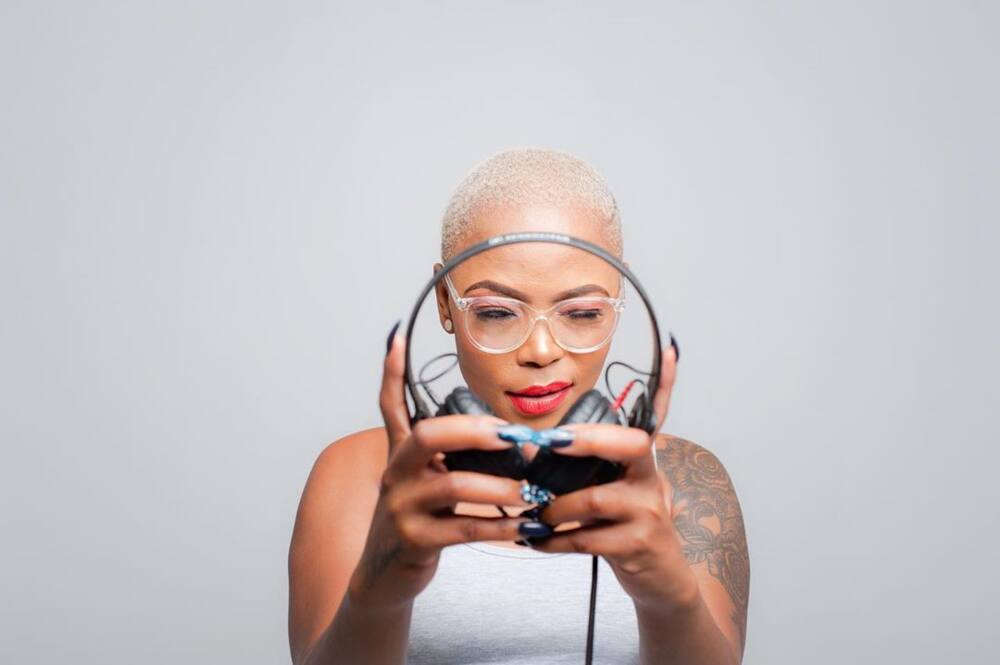 DJ Buhle needs no introduction because her track record does it for itself. She has been thriving in the field for over 13 years now. Buhle is a full-time deejay. She has played in South Africa's most significant events and shows such as We House Sunday, Oppikoppi Festival, and Deep Town Jozi among many others.
7. MS Cosmo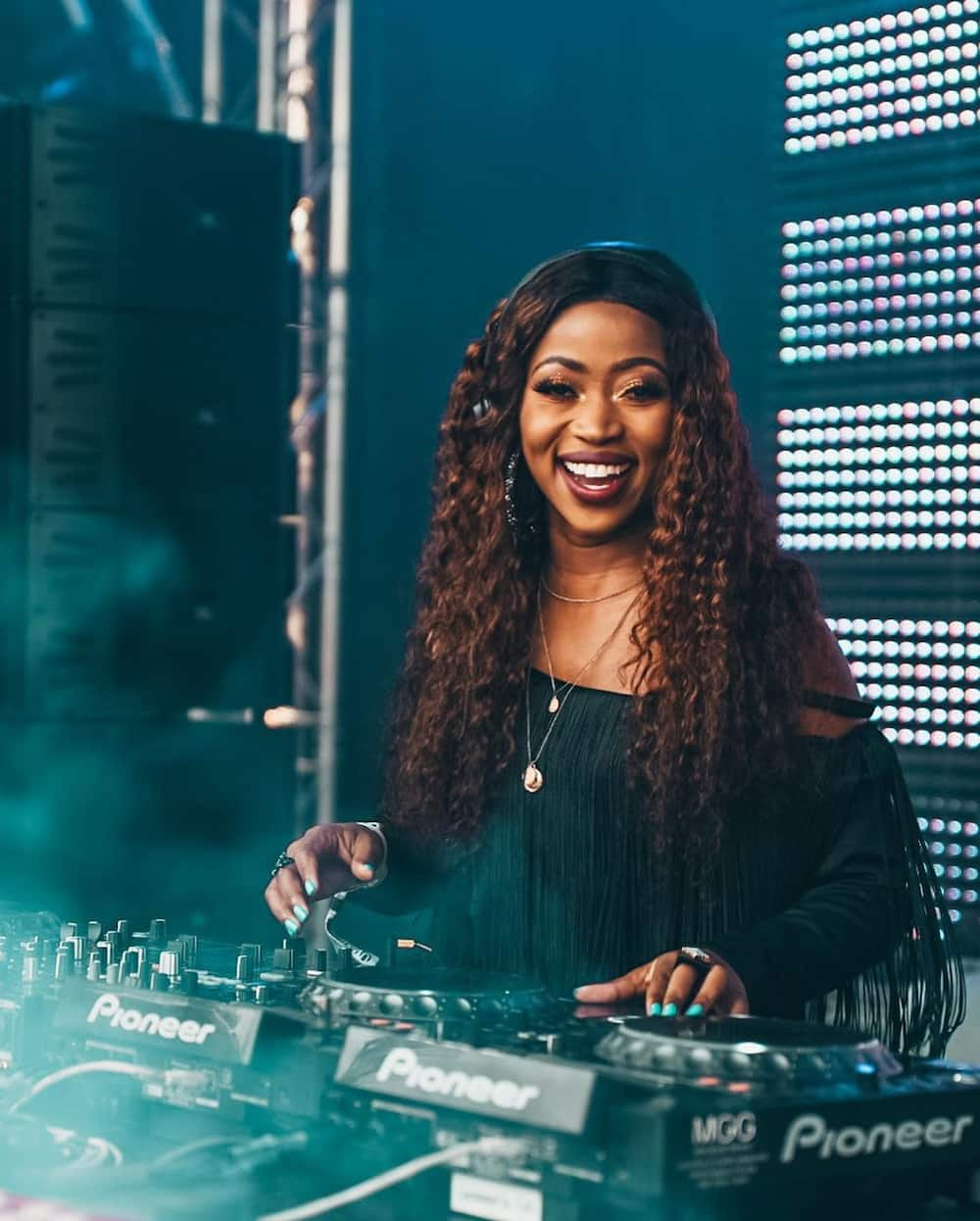 MS Cosmo is another top female DJ in South Africa. She strictly mixes hip-hop music. Interestingly, she is the first and only deejay at Channel O Bassment. Apart from being a DJ, she is also a singer with two hottest singles. At the moment, she is a radio presenter at 5FM. The female star won the Best Radio Show award in 2013.
8. Pabi Moloi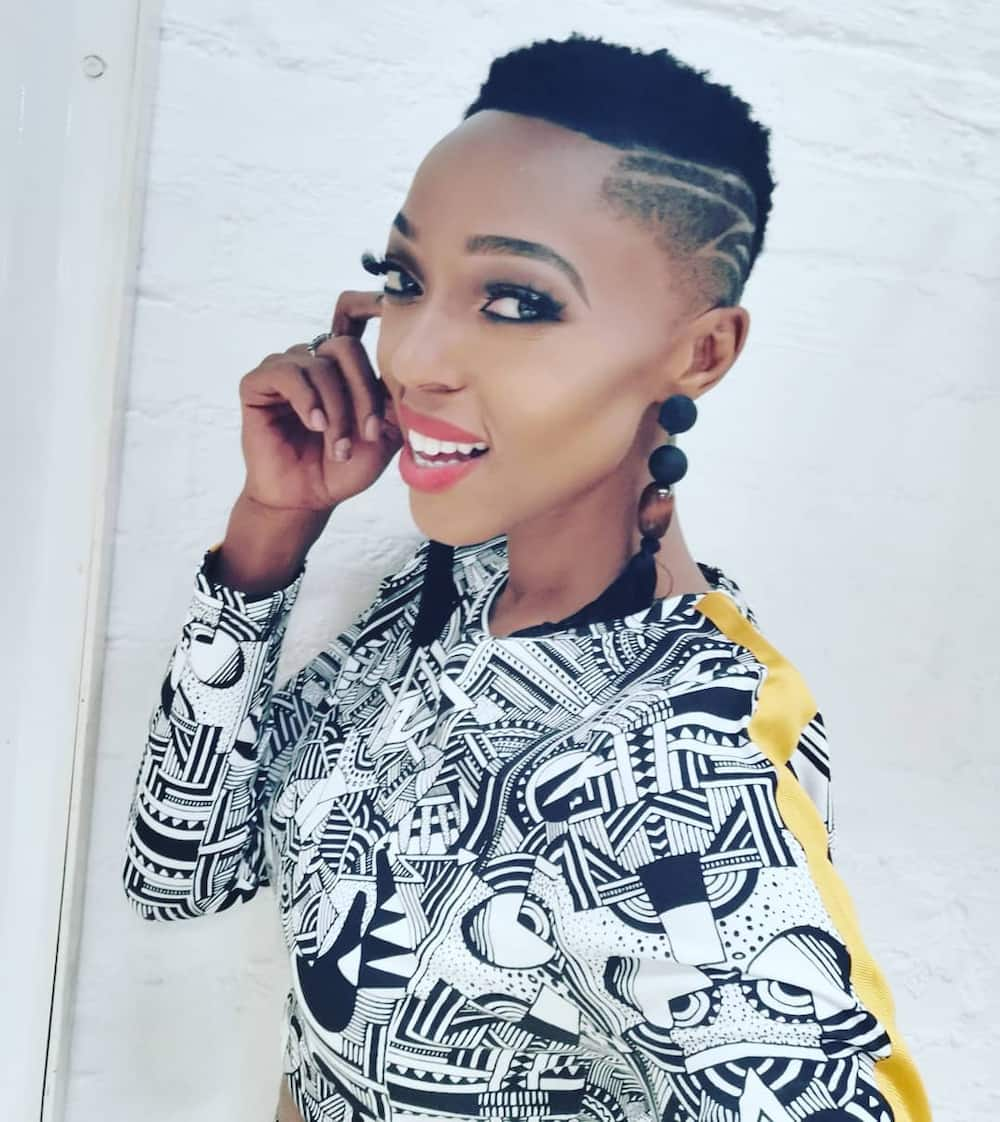 Moloi, for a long time, has been a radio disk jockey. Unlike some DJs, she plays different genres of music, depending on her mood and the occasion. Apart from being a deejay, she is a renowned radio and television presenter. Despite many challenges, she tries her best to raise the bar for the entire industry.
READ ALSO: 15 hot and hunky South African celebrities you should follow on Instagram
9. Lerato Kganyago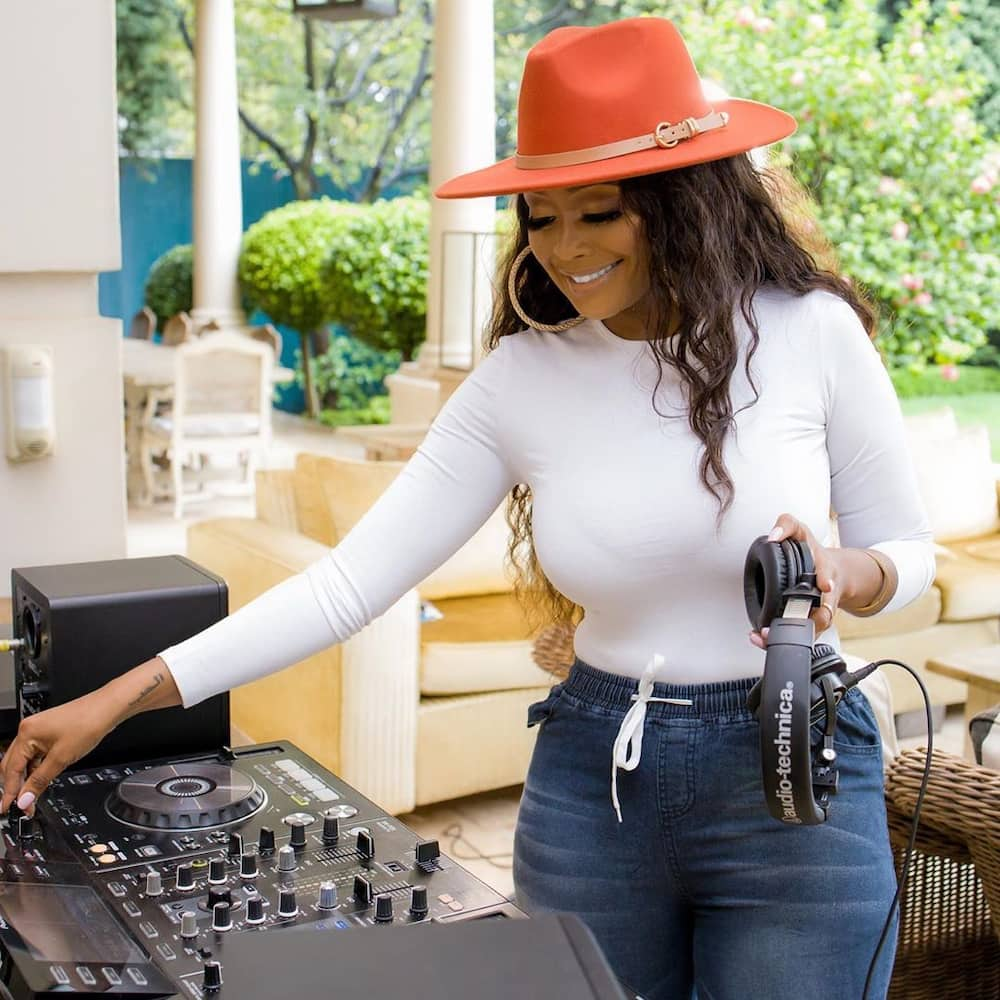 Lerato Kganyago is a household name in the entertainment scene. Her deejay and emceeing skills have seen her appear in several radio and television shows. She plays a variety of genres in her shows.
10. DJ Roxxi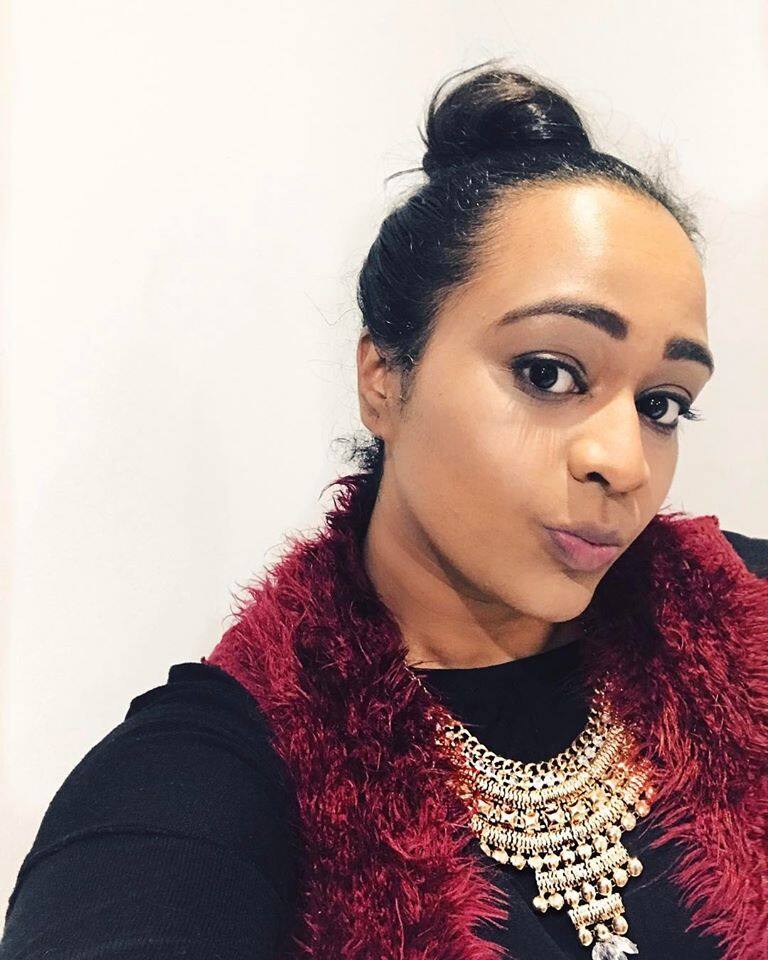 Deshnie Govender popularly known as DJ Roxxi, has been in this entertainment field since 2006. She often performs for audiences in Indian clubs in Durban and other parts of the country, making her the first Indian female deejay in South Africa. The deejay, in particular, specializes in electro house and hip hop genres of music.
11. Dineo Ranaka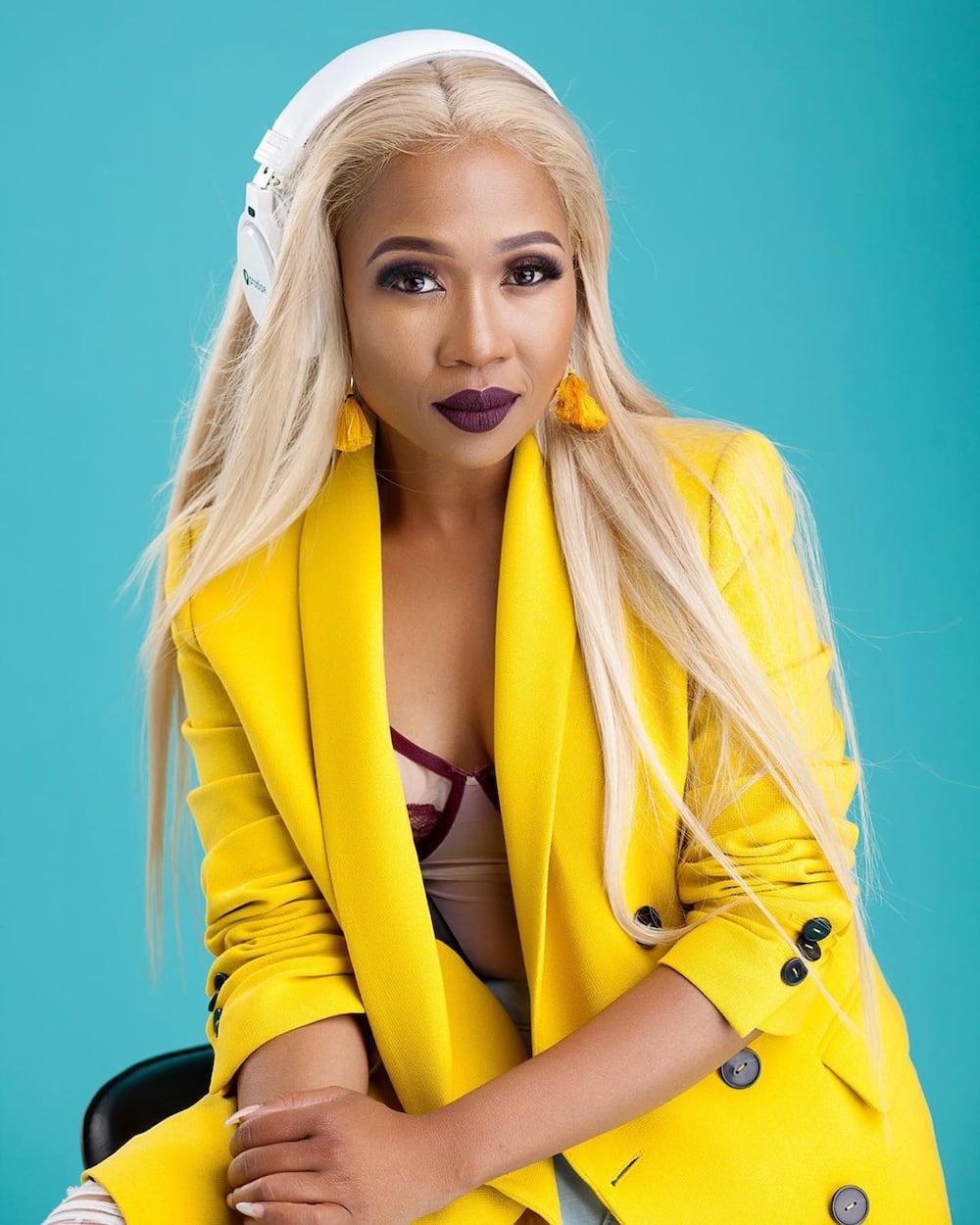 Ranaka is known for her significant contribution towards radio and television. Her impeccable deejaying skills are also worth noticing. Often, she loves performing dance/electronic music when on the radio. One can book her services via the details available on her Instagram page. Lastly, when was Dineo Ranaka born? The beauty was born on 16th December 1983.
12. Unathi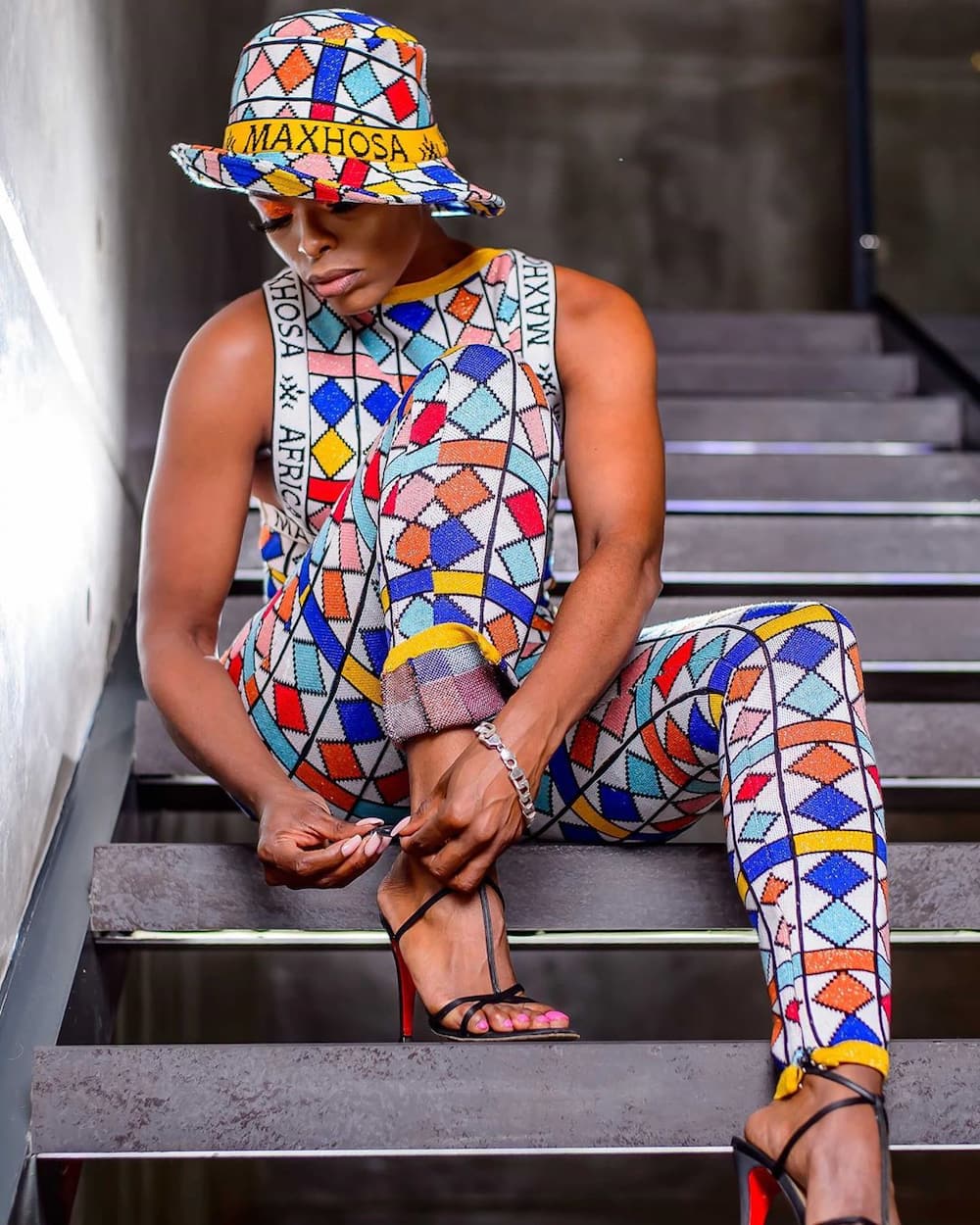 Who is Unathi Nkayi? Well, she is a renowned disk jockey born in Grahamstown. She has some charming mixtapes online worth listening to. The Idols SA judge is currently working at KAY FM. Unathi is also a songwriter and singer.
13. Poppy Ntshongwana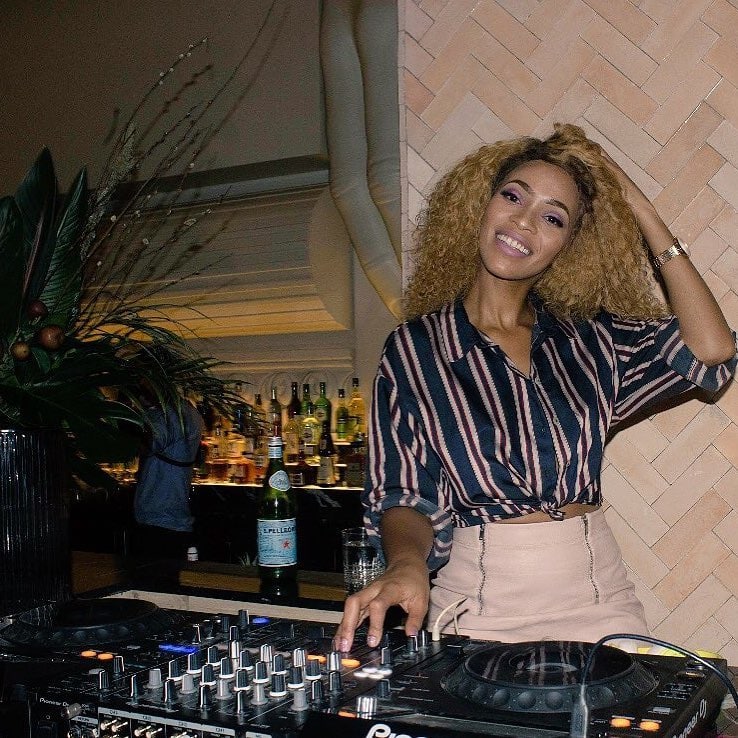 Poppy is not only beautiful but also incredibly talented. The lady is one of the best when it comes to radio deejaying. She realized her dreams in high school and became a household name in the field.
14. Thando Thabethe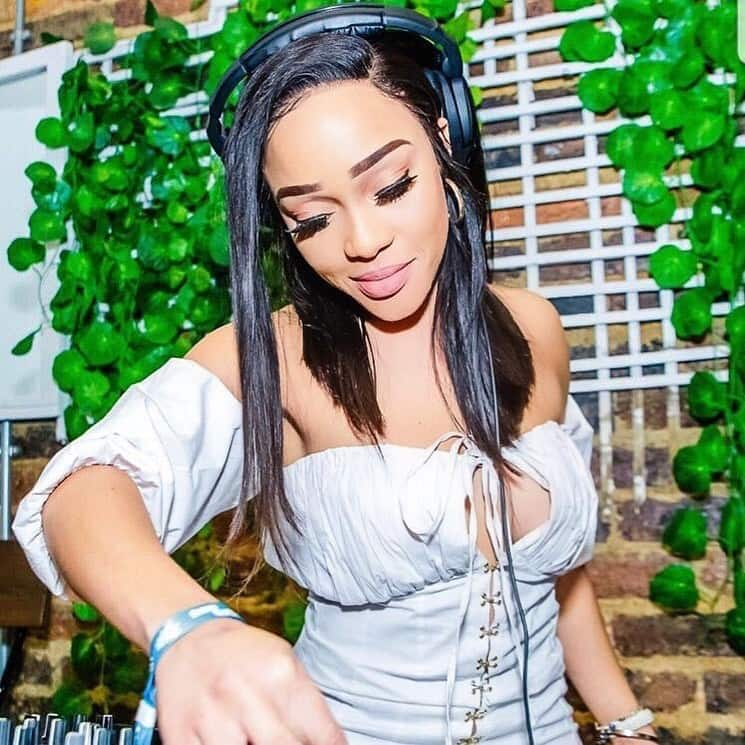 Thando Thabethe is based in Johannesburg. Like most DJs, she is also an MC and radio host. The 29-years old is among the many entertainers who have been natured by the largest South African youth radio station, YFM. Overall, Thando's beauty is just a plus to her extraordinary abilities.
READ ALSO: DJ besties, DJ Zinhle and Lerato Kganyago, bring down the roof
15. DJ Leila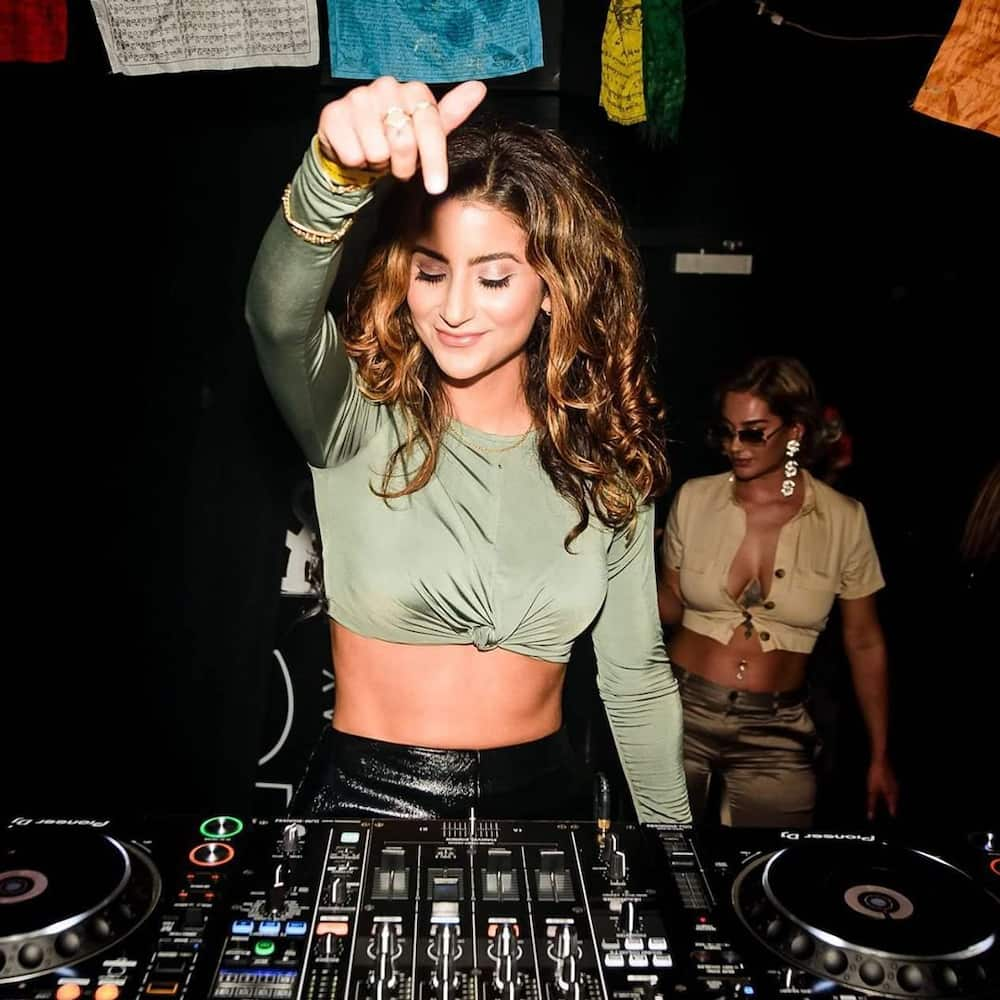 She is an award-winning deejay. In 2006, she won the Stones and SAB Sisters of Spin award that attracted a hundred female DJs from different parts of the country. Unlike some, she plays a variety of genres ranging from electro/funky/tech-house, '80s, '90s, commercial, to old school. Currently, she is based in Pretoria.
16. DJ Lindi Lush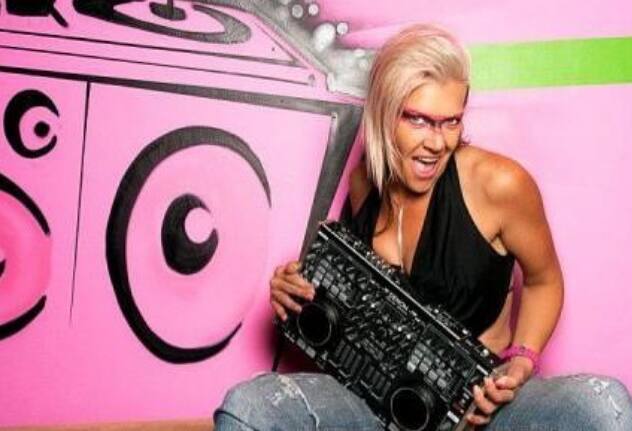 DJ Lindi Lush is another gorgeous and bold female DJ in South Africa. She is famous in Gauteng, Cape Town, Mosselbay, Durba, Nelspruit, and Namibia among many other places. The sexy deejay is also part of the all-female deejay group known as Double-Liscious.
17. Miss Wiliams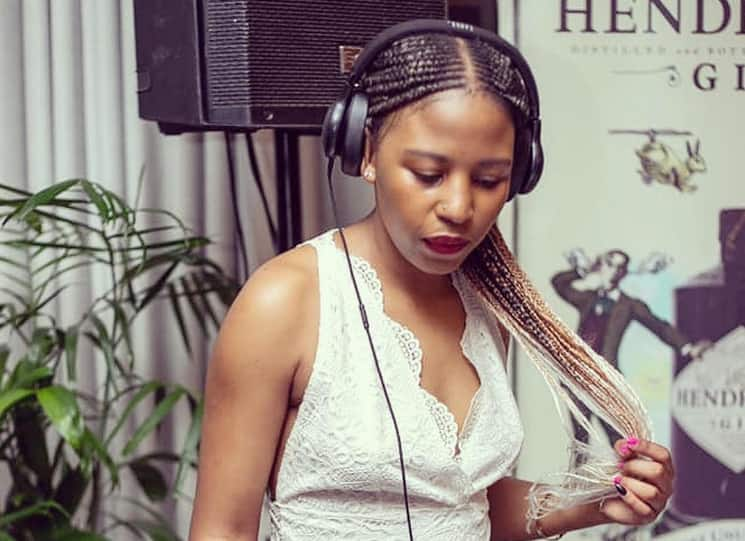 This is the last on our list female DJ who makes deejaying look so easy and exciting. She is based in Johannesburg. Irrespective of your taste, you are likely to be moved by her song selection. She has a way to make her audiences fall in love with her playlist.
More facts about South African female DJs
Here are the additional facts you may need to know about female DJs in the country.
Who is the richest female DJ in South Africa?
At the moment, DJ Zinhle is presumed to be the richest female deejays in the country. In 2019, she was crowned for the second time as best female DJ in Africa, 2nd position. In 2017, she took first place. In addition to her showbiz business, she is also an accomplished businesswoman, producer, and musician.
Who is the first female DJ in South Africa?
DJ Zinhle is probably the first female DJ in the country. She was the first one to put together a house compilation. Besides, she is among the few to enter into the male-dominated field. However, there are many others, such as DJ Lady Lea, DJ Buhle and others.
How do I register as a DJ in South Africa?
Most DJ schools will register their students once they graduate. However, they can register online on various accredited websites. For instance, DJSA is one of those sites. Even so, it is vital to consult an established DJ before making any decision.
How much do DJs earn in South Africa?
The estimated salary of a DJ in South Africa ranges between R4,574 and R101,000 per month. The amount is based on several factors such as experience, quality, popularity and others.
These hottest female DJs in South Africa bring a lot of happiness and inspire many people. They are role models for many young ladies who are afraid to venture into the field because of their gender.
READ ALSO:
Richest DJ in South Africa- Top 10 richest DJs and their net worths
4 Mzansi rappers who've given abundantly to those in need in 2019
Top 15 richest business owners ranked: black South African millionaires
Source: Briefly News