Leanne Manas age, family, education, cries on morning live, house, Instagram, and contact details
In the past decade, Leanne Manas has been one of the most popular and top Guest Speakers and Master of Ceremonies in South Africa. Using her skills and profession, she has been able to work for numerous local and international corporations. Some of them include Toyota, Telkom, Vodacom, Sasol, SAA, Mercedes, Lufthansa, ABSA, Cell C, Nedbank, Audi, BMW, Murry and Roberts, MTN, FNB, and Standard Bank, among many more.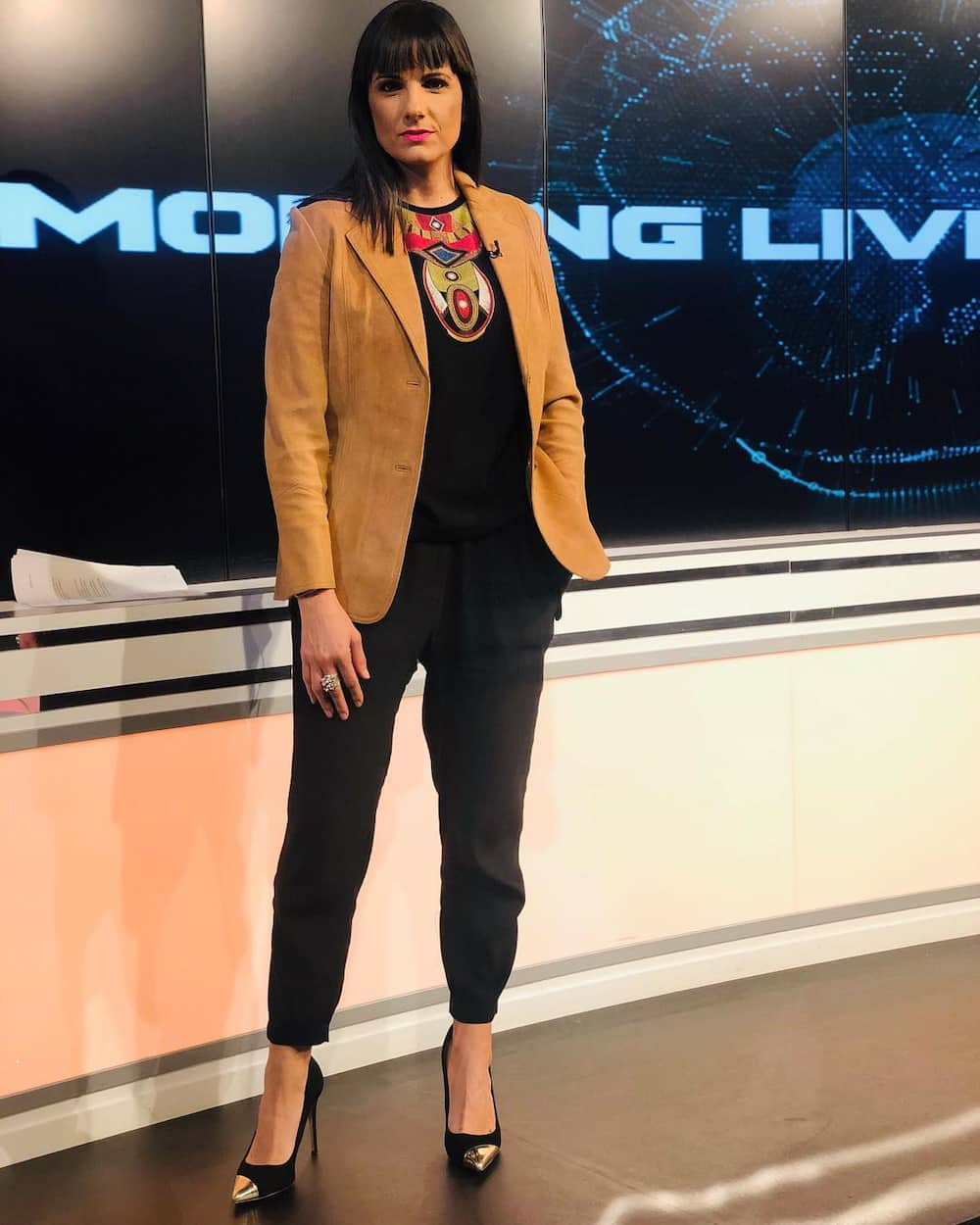 Not only is she a speaker and MC, but also a media personality and TV presenter. Leanne works as an anchor on SABC2 Morning Live, a flagship breakfast show. In earlier years, she has worked as the National Anchor during the 2004 elections and Presidential Inauguration. She also served as an Ambassador to Nelson Mandela's 46664 campaign, and this was a huge achievement to her.
Leanne Manas profile summary
Full name: Leanne Manas
Age: 45
Date of birth: October 14th, 1974
Nationality: South African
Ethnicity: Lebanese
Profession: TV anchor, MC, and Speaker
Leanne Manas salary: Undisclosed
Children: Alexandro and Gabriella
Instagram: @leannemanas
Twitter: @LeanneManas
Facebook: @leanne.manas
Leanne's biography
Leanne began her career at Radio 702 as a news anchor. She later joined the Johnnic Publishing's African Business Channel, where she served as a news anchor for Classic FM. She also worked for other top radio stations such as East Coast Radio, Radio Algoa Live, and Jacaranda.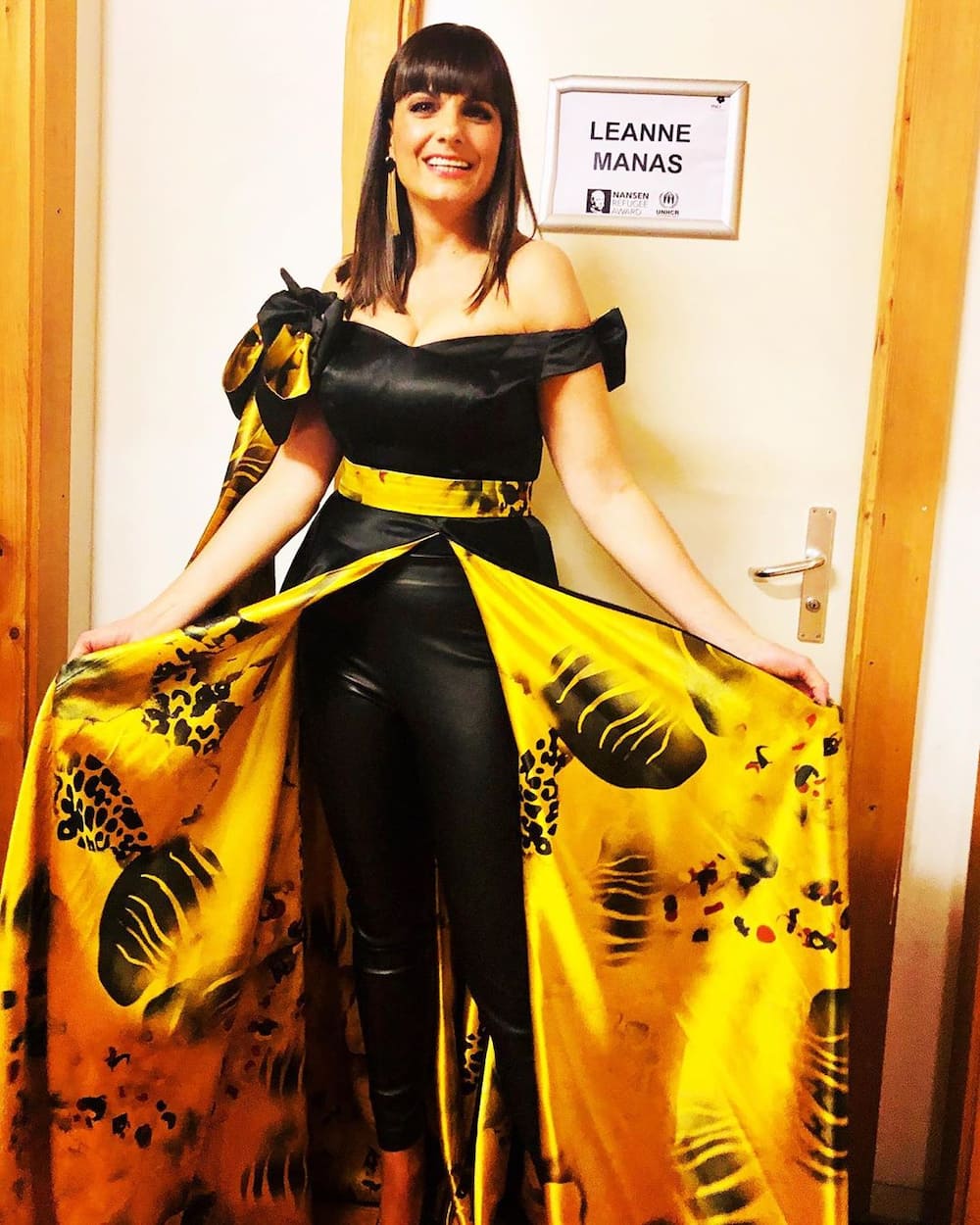 Her TV career began at Summit Television as a news anchor. This opened up more opportunities for her as she started hosting Business Focus and Business Update on SABC 3. Around the same time, she was selected to be the National Anchor for the 2004 elections, as well as the Presidential Inauguration.
Throughout her career, this talented beauty has had the privilege of interviewing numerous highly recognized people such as top entertainers, businesswomen and men, and politicians from all over the world. Some of the famous people she has interviewed are Christina Aguilera, John Legend, Celine Dion, Oprah Winfrey, Nelson Mandela, Ronan Keating, Reverend Jesse Jackson, Diana Ross, Seal, Joan Armatrading, Archbishop Emeritus Desmond Tutu, Jane Seymour, and Sir Richard Branson, just to name a few.
She has always had a beautiful, charming, and lovely personality. Her professionalism and in-depth knowledge of different matters are one of the key factors that have led to her massive success.
How old is Leanne Manas?
Born on October 14th, 1974, Leanne Manas age is 45.
Leanne Manas family
She is blessed with a beautiful family to spend time with when she is not working. Leanne Manas husband is Marc Menelaou, with whom they have two gorgeous children together. Their names are Alexandro and Gabriella.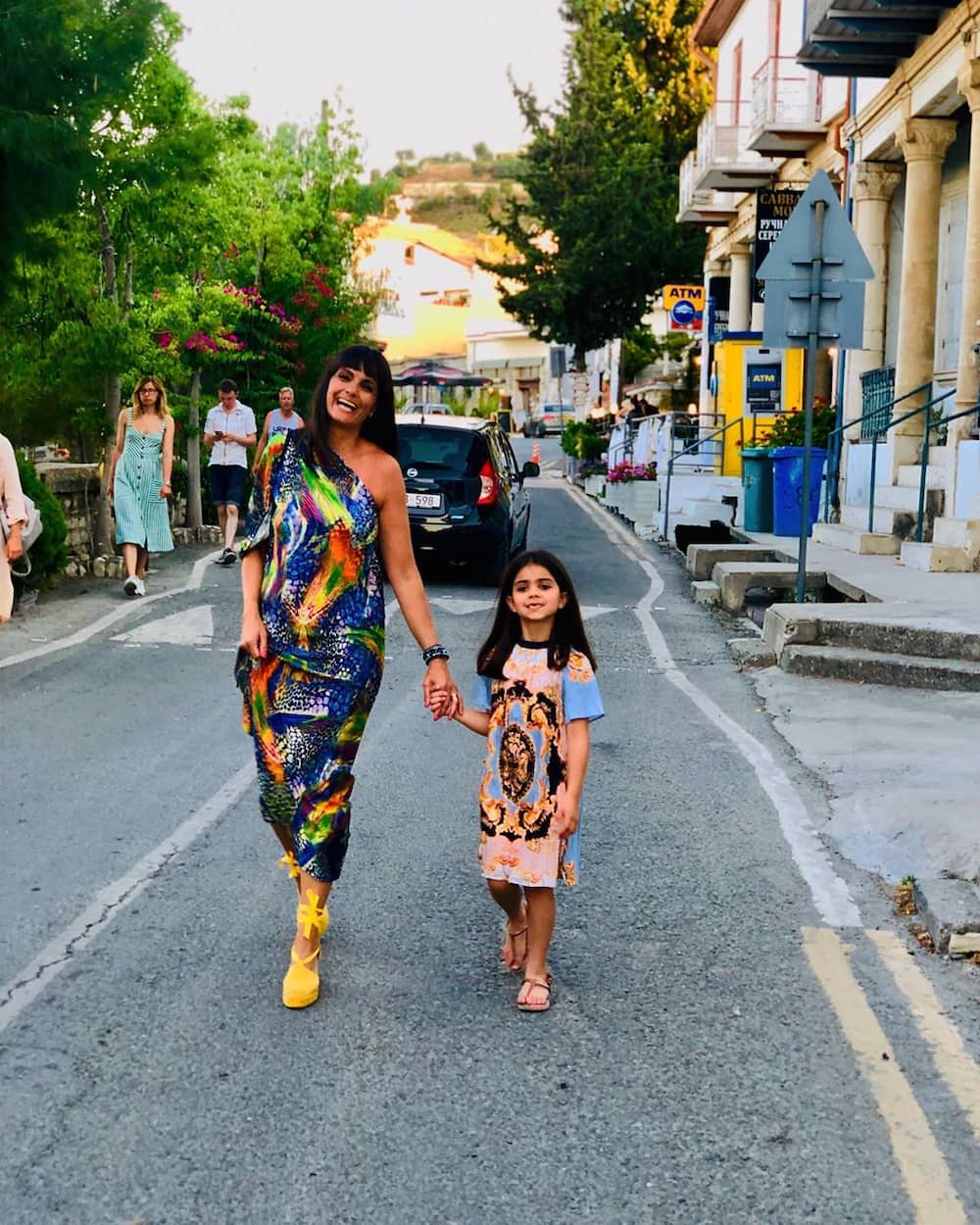 Her education
She is a qualified journalist, as she holds an Honors degree in English and Communications, as well as a diploma in Drama and Speech teaching from London Trinity College. She also has a postgraduate certificate in Economics Journalism from Rhodes University. During her spare time, she teaches TV skills at On Cue Communications.
Leanne Manas cries on SABC Morning Live
In 2004, Manas became the presenter of SABC 2 Live morning show, the longest-running breakfast program in South Africa. To date, she is still a dedicated host of the lovely and exciting show.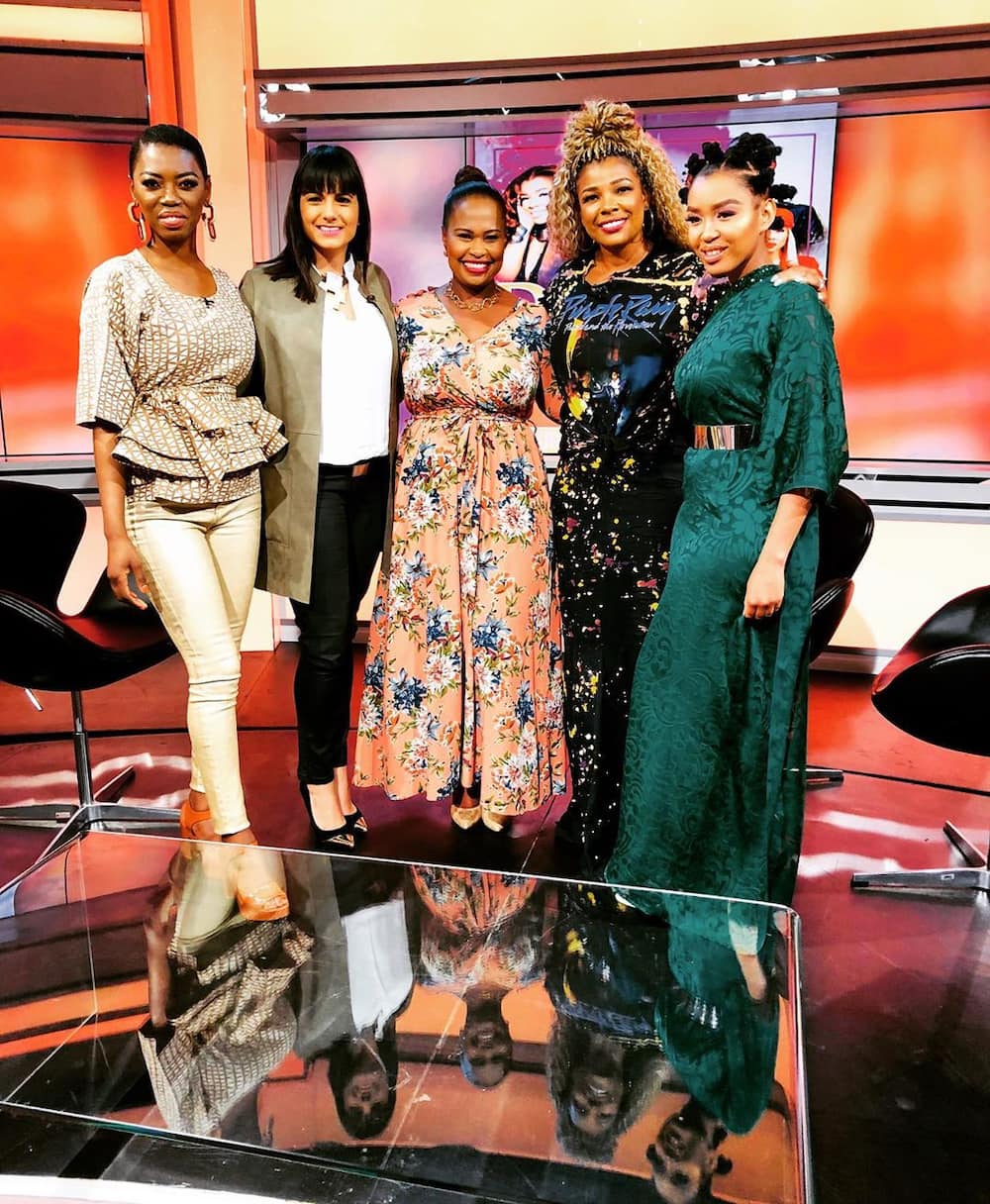 Following the sudden death of Vuyo Mbuli, who had hosted the show for 14 years, nine of them with Leanne, it was a tough time for the show's team back in 2013. After this tragedy occurred on Saturday, Manas had to continue the show on Monday. Her voice trembled with sadness as she spoke about his demise, sitting next to Mbuli's empty chair with pink flowers on top of the desk.
In July 2018, Palesa Chubisi was abruptly removed from the show without any official announcement prior to this act. When she initially joined the show, there were rumors spreading that she got the job due to close ties with former SABS COO, Hlaudi Motsoeneng.
Palesa was replaced by Sakina Kamwendo, a lady that has proven to be one of the best talk show hosts over the years. She brought her remarkable journalistic skills to the table, thus making a great team alongside Leanne.
Leanne Manas house robbery experience
Back in 2007, she was attacked by four armed men after getting home right before 6 pm. It was on a weekend, and she had just left work. At this time, she lived in Northcliff, Johannesburg. Each of the robbers pulled out a 9mm pistol and instructed her to get out of her car.
They took her into her house and tied her with a necktie belonging to one of the thieves. They took electrical appliances, clothes, a laptop, a cellphone, and money. After they had left, she managed to free herself before rushing to the bathroom and locking herself up.
As her parents had been calling her and receiving no response, they decided to drive to her house to check if she was okay. After they were aware of what had happened, they immediately contacted the police for investigations to be done.
READ ALSO: Amor Vittone age, daughter, son, husband, wedding, songs, and house
Leanne Manas Instagram
Her Instagram page is filled with beautiful and exquisite photos of herself, other people, and places. Take a look at some of them.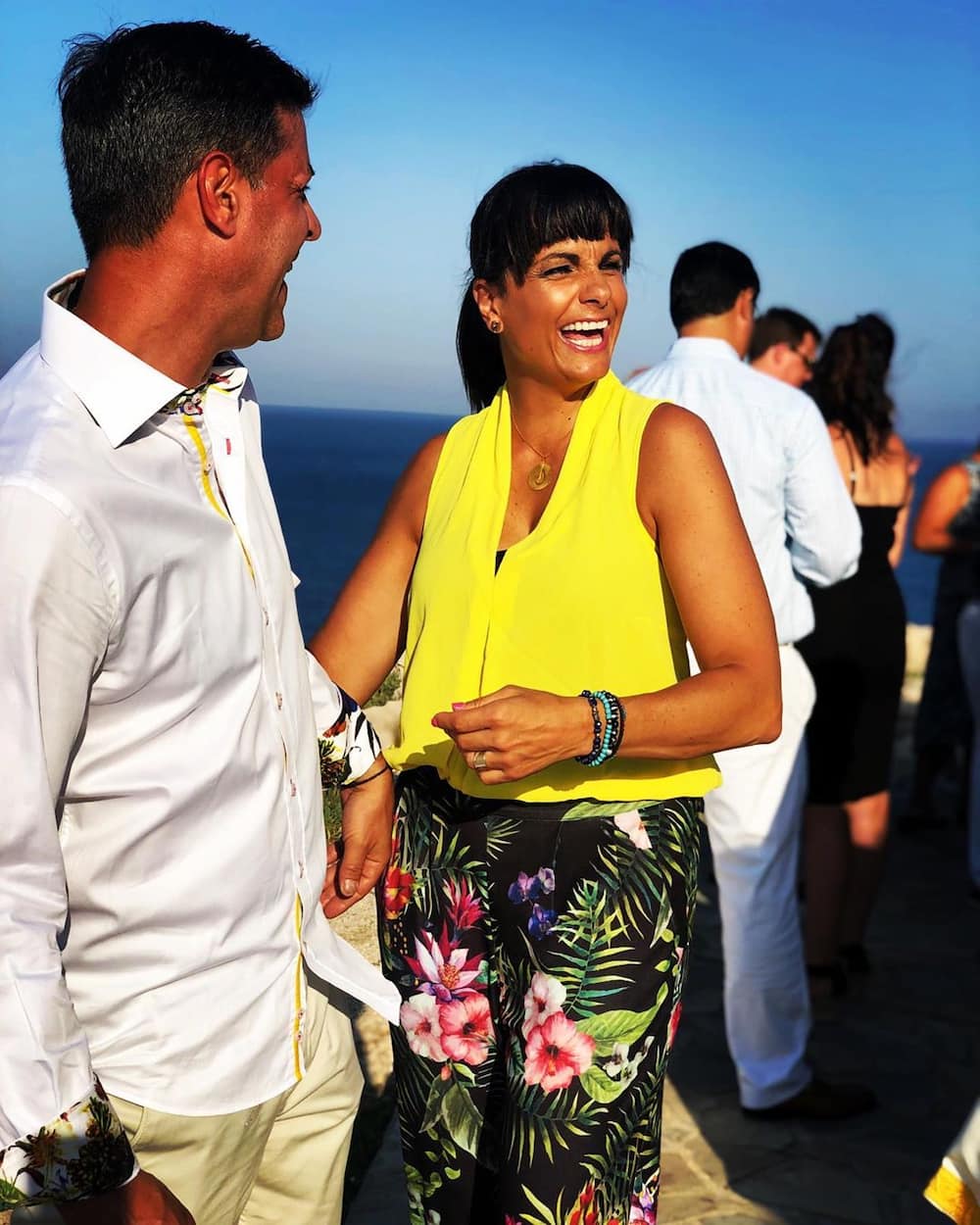 Here, they seem to be having a fun moment at the photo booth.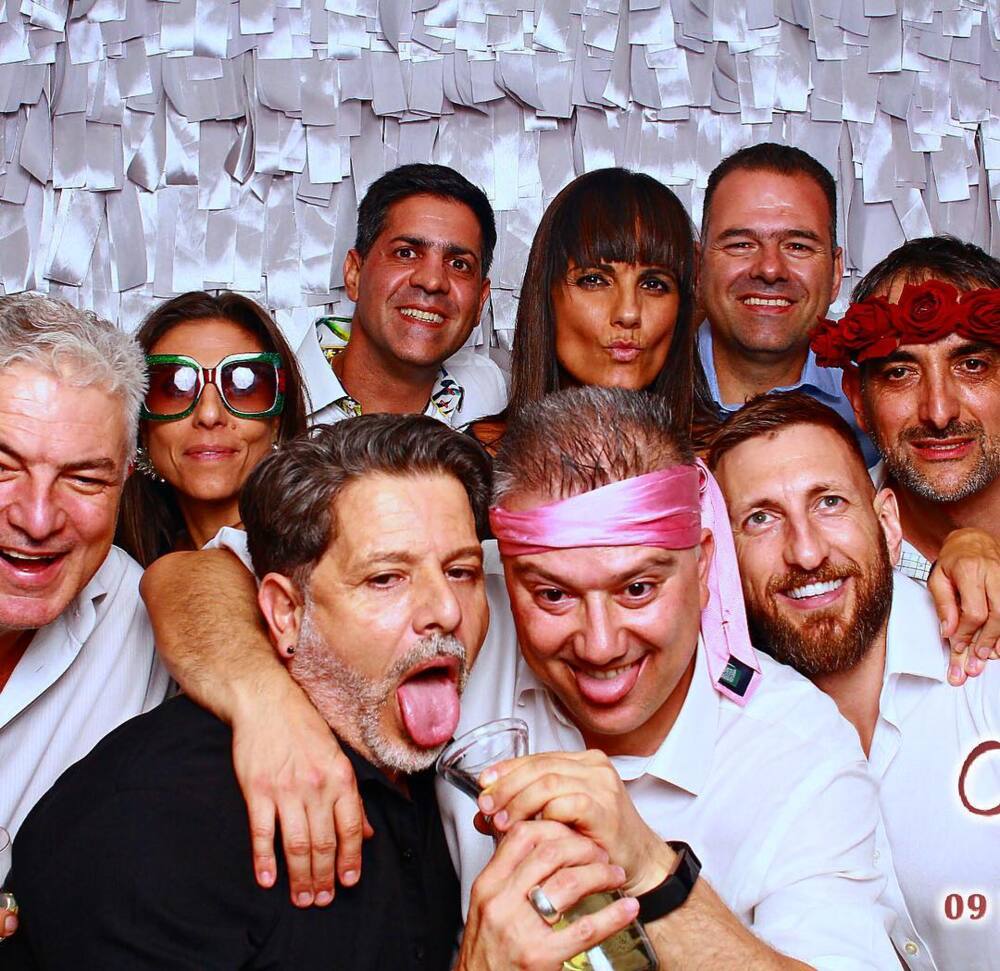 READ ALSO: Jabulani Ngcobo bio: age, family, cashflow, cars, net worth, profile
Casual suits her too! Don't you think so?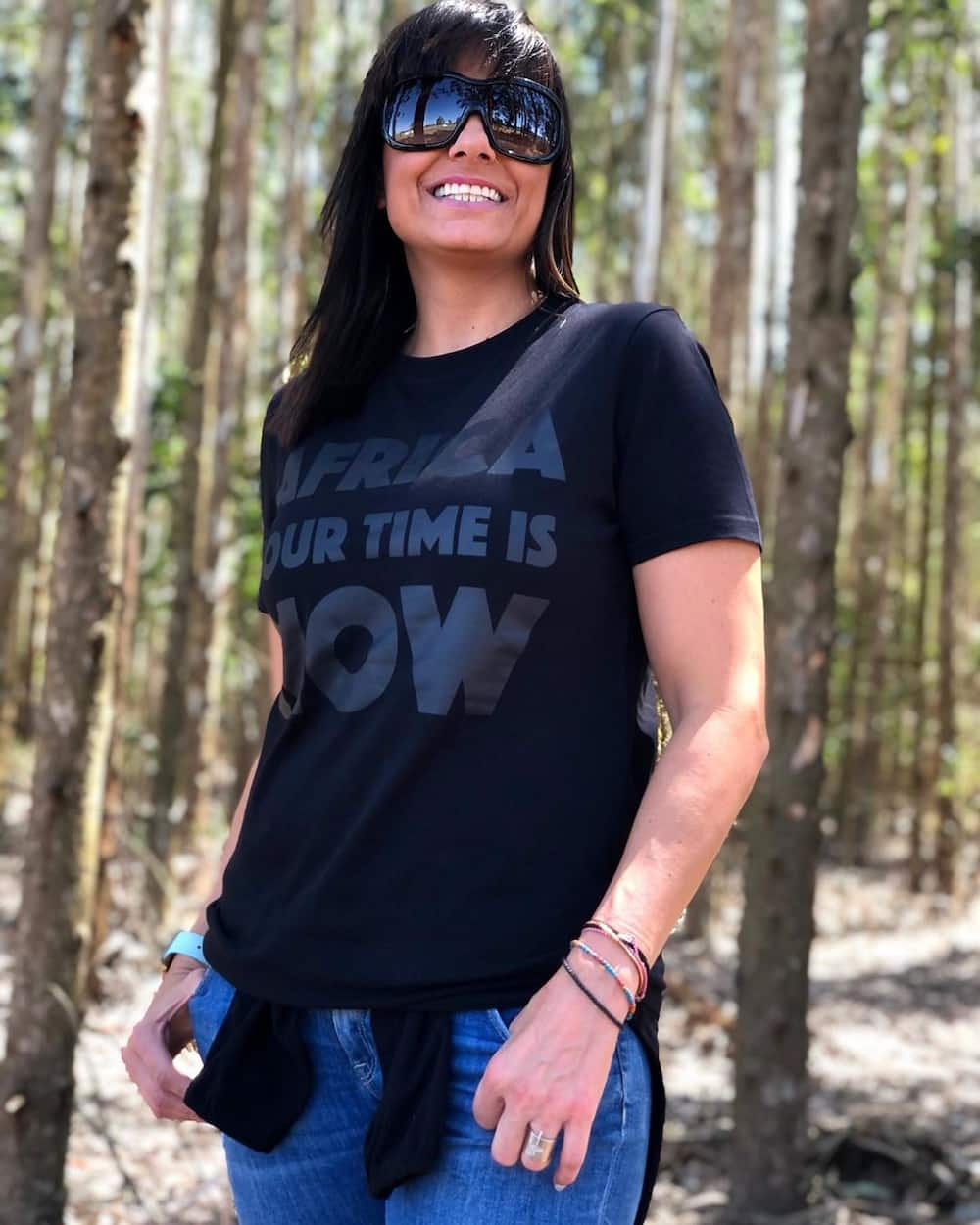 Out having a good time in France. So beautiful!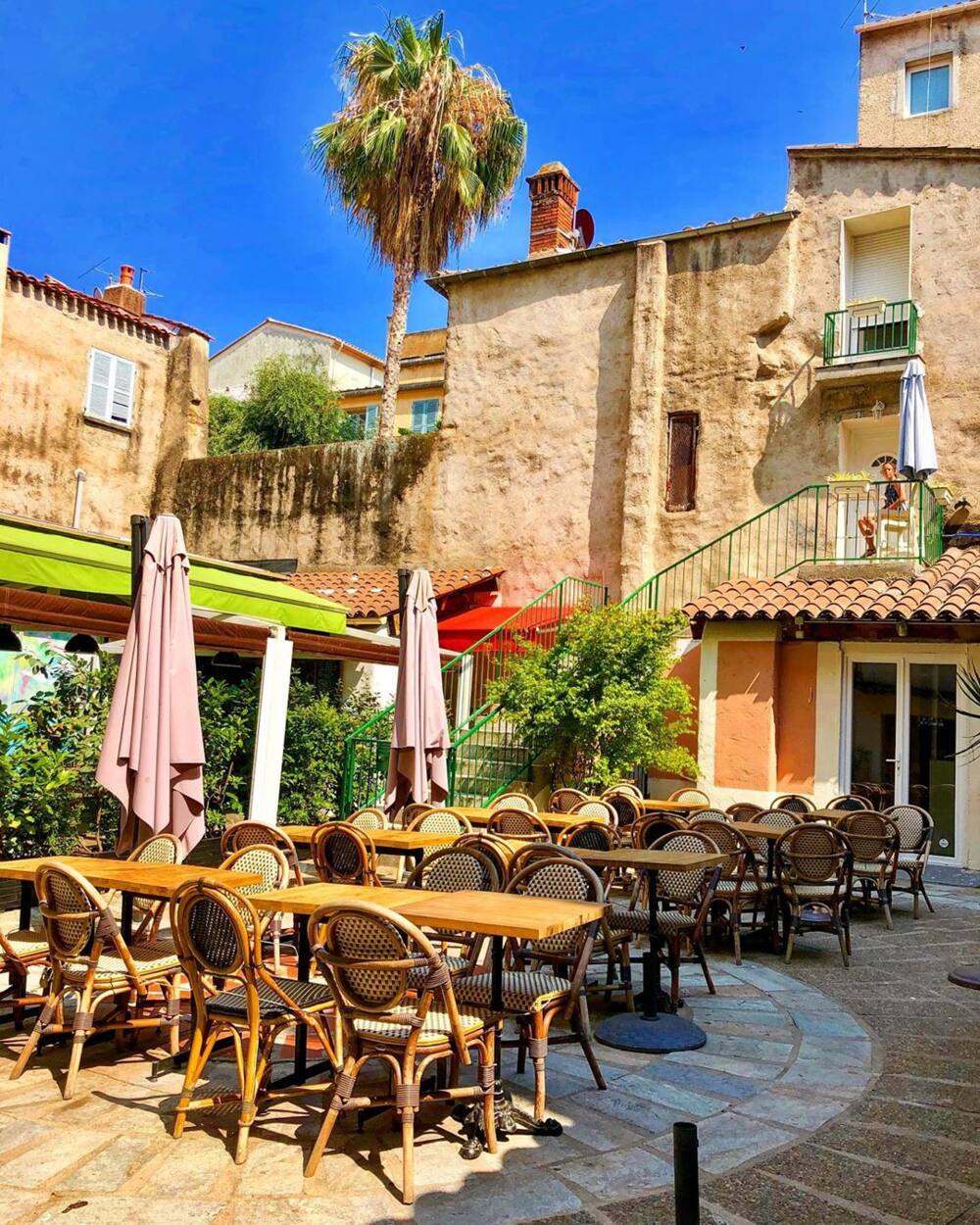 Leanne's contact details
You can contact Leanne by filling in the required details on her official site. Once this is done, you can write your message and ensure to hit the send button after completion.
READ ALSO: Thuli Thabethe biography: age, children, baby daddy, Yvonne Chaka Chaka, TV shows, nominations, awards and Instagram
Awards
She is a multiple award-winning presenter and TV Anchor with the awards below.
Winner
2004 - Sunday Times/Elle most stylish news/actuality/continuity presenter award
2005 - Best South African Female Television Presenter at People magazines Crystal Awards
2005 - Winner of People Magazines Best dressed female presenter Crystal Awards
2006 - Winner of Best South African Female Television Presenter at People magazines Crystal Awards
2006 - Winner of People Magazines Best dressed female presenter Crystal Awards
2006 - Winner of You Magazines most Stylish television presenter
2007 - Winner of Best South African Female Television Presenter at People magazines Crystal Awards
2008 - Winner of Best South African Female Television Presenter at People magazines Crystal Awards
2009 - Winner of Best overall SA TV Presenter for the You Magazines You spectacular
2010 - Winner of Best overall SA TV Presenter for the You Magazines You spectacular
Nominated
2002- Nominee Sanlam's Business Journalist of the year awards
2004 - Nominated as One of Cosmopolitans most awesome woman
2008- Nominee as South Africa's favourite Celebrity in the You Magazine awards
Leanne Manas is truly a force to reckon with. It is always empowering to see a woman making such a great impact on the world today. No human is limited! You too can be the difference.
READ ALSO:
Zandi Nhlapo age, daughter, husband, parents, hair salon, SABC and Instagram
Blaq Diamond bio, real names, songs, albums, Sjava, profile
Max du Preez bio, wife, books, awards, profile, contact details, latest news
Source: Briefly News