King Monada age, real name, children, spouse, parents, songs, albums, record label, cars, house, profiles
King Monada is a sensational South African artist known for his amazing vocals and creative composition skills. Also, as a professional record producer, in Mzansi, he is famously referred to as the "King of Bolobedu music." His bolobedu singles and collaborations have gone viral both in Africa and international music charts.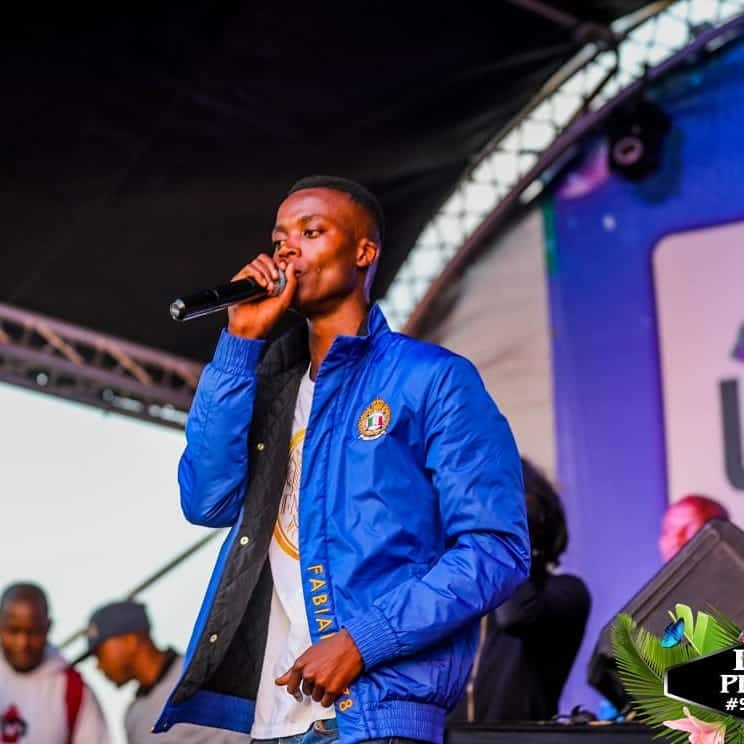 King Monanda is one of the most successful South African artists that have taken the Mzansi Bolobedu sound to international platforms. His unique vocals and music style have earned him numerous musical awards and respect. Read along to discover more interesting facts about the fast-rising artist.
READ ALSO: 10 interesting facts about Miss Pru DJ you need to know
King Monada profile summary
Real name: Khutso Steven Kgatle
Nickname: Monada, King Monada, Mabosso
Date of birth: 25th November, 1992
Age: 27 years
Place of birth: Tzaneen, Limpopo, South Africa
Profession: Singer, songwriter, record producer
Active years: 2013 – present
Labels: King MonadaMusic
Nationality: South African
Background bio
Below is a compilation based on Monada's age, name, origin, and family background.
King Monada age and real name
King Monada real name is Khutso Steven Kgatle. With his origin based at Mokgolobotho village, the artist was born and raised in a garden town named Tzaneen, the district of Mopani, Limpopo province, in South Africa.
Most fans wonder, "how old is King Monada?" The Tzaneen born artist happens to be a member of the zodiac sign Sagittarius, as he was born on 25th November 1992. This means that he is currently 27 years and will be turning 28 this year.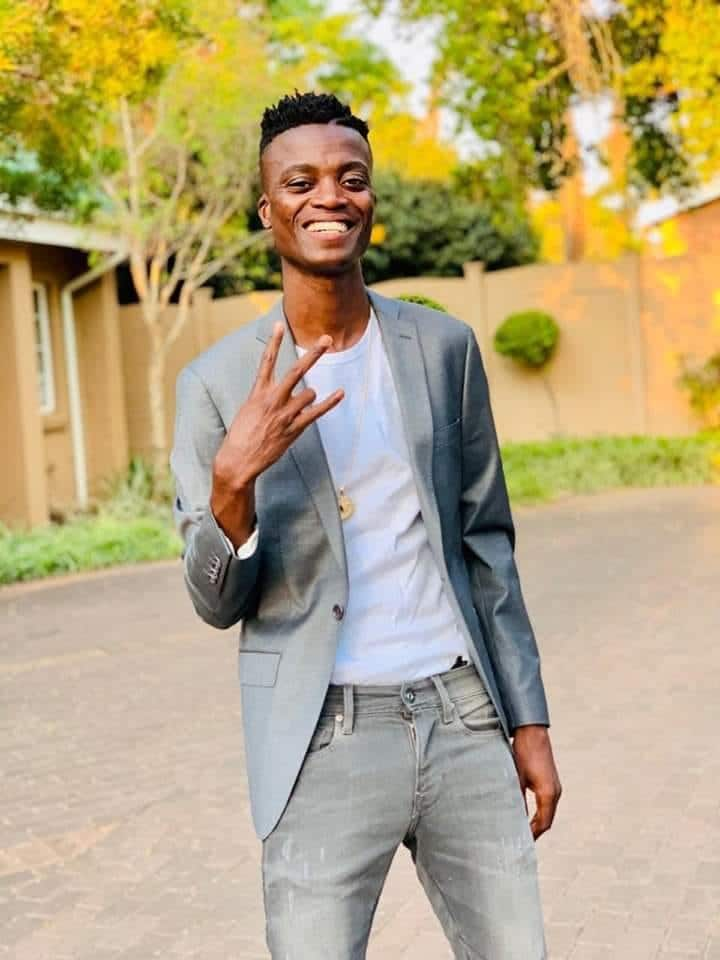 Family: Parents and siblings
The king of bolobedu music was raised in a family consisting of 5 siblings. His mother is named Thandi Matlala, while his father is named Elvis Kgatla. As the middle child, he has two siblings following him while his older siblings are Michael and Lucky.
King Monada girlfriend
Many people wonder "Who is King Monada married to?" The bolobedu singer is married to Lerato Ramawela. He also happened to be in a relationship with his long time girlfriend Winnie Mashaba.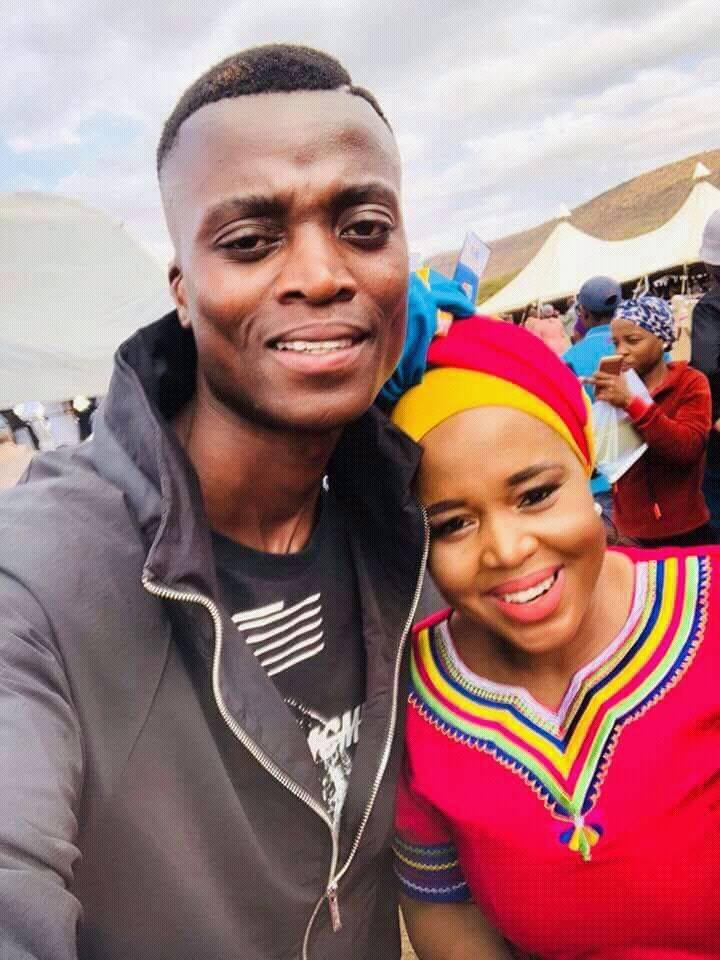 Winnie is a renowned South African gospel singer who officially became engaged to King Monada in 2017. What's more, the musician was also dating a brown skin lady by the name of Cynthia Ntebatse Lion.
Children
Monada is a proud father of three children. His offsprings are Kgothatso Junior (son) and Temoso (girl). On January 24th, 2020, he went on Twitter to post a picture of his newborn baby alongside her mother Cynthia.
Musical career
As a young boy, he pursued his primary education at the Sebone Primary School. He later managed to join highschool where he was a student at Magoza High School.
Even as a teenager, his love for music had started to manifest. As a result, Monada did not finish his 8th grade as he dropped out to follow his passion for music. Given to his young age then, it sounded absurd, but that made him the star he is today.
After dropping from high school due to the lack of adequate funds, he ventured into music composition. This was back in 2005, where he did both music and dancing. What's more, King Monada music is based on his Khelobedu language.
Khelobedu enabled him to communicate and get wide fan-base from his local area easily. His musical journey was, however, not easy as he was based in the rural Limpopo region, a place where artists like him did not have the adequate facilities and opportunities for exploring music.
"This genre of music is called Bolobedu house music, but many people do not really understand it. And musicians who are doing this kind of music in the rural areas do not have strong connections in the industry," he explained.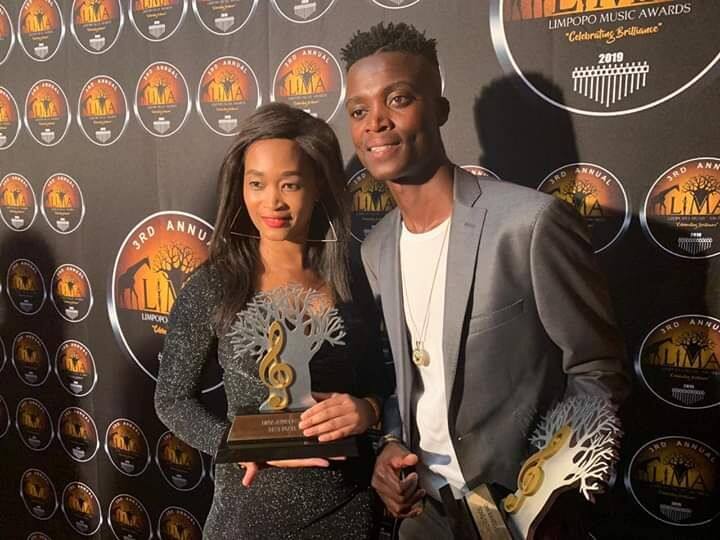 READ ALSO: Latest Zola songs 2019 – 2020
Musical breakthrough
From performing in parties and taverns, his patience paid back as he met the Open Mic Productions producer named Molao Rammala. As a result, his debut song "ska bora moreki" gained him massive recognition and airplay in his home area and entire of South Africa.
King Monada Ska Bhora Moreki is a party people song. He says that he got the inspiration for the song's lyrics from party people who enjoy having their drinks in peace while having a good time.
Music awards
Ever since, he has been dropping Bolobedu house music songs that have ruled both the local and international playlists. Dj Monada Malwedhe song was so popular worldwide. The song enabled him to scoop the Limpopo Music Awards under the category "Song of the Year." As a singer, he was also awarded the "Best Male Artist" award. Below is a compilation of King Monada songs
King Monada latest songs
King Monada 2019 songs continue to gain massive airplay in 2020. As a result, we have compiled some of the best songs for you to discover and update your playlist this 2020.
Gigi Lamayne - Fufa (Official Music Video) ft. King Monada
Chuwana
Phasha Phasha – Motho Kadi Bag feat. DJ Solira
Dumetxa ft Dr Peulwane
Pelo ya baba 2019
Ke Rata Wena ft Leon Lee
One Day
Waka Ke Waka ft DJ Bennito
Jeso Ke Nna Bolo House Classic
Balance ft Leon Lee
Good Life ft Clement Maosa
Botxa Nna
This is a brand-new jam that is sure to have you dancing through the new year. The song was released on 2nd January 2020.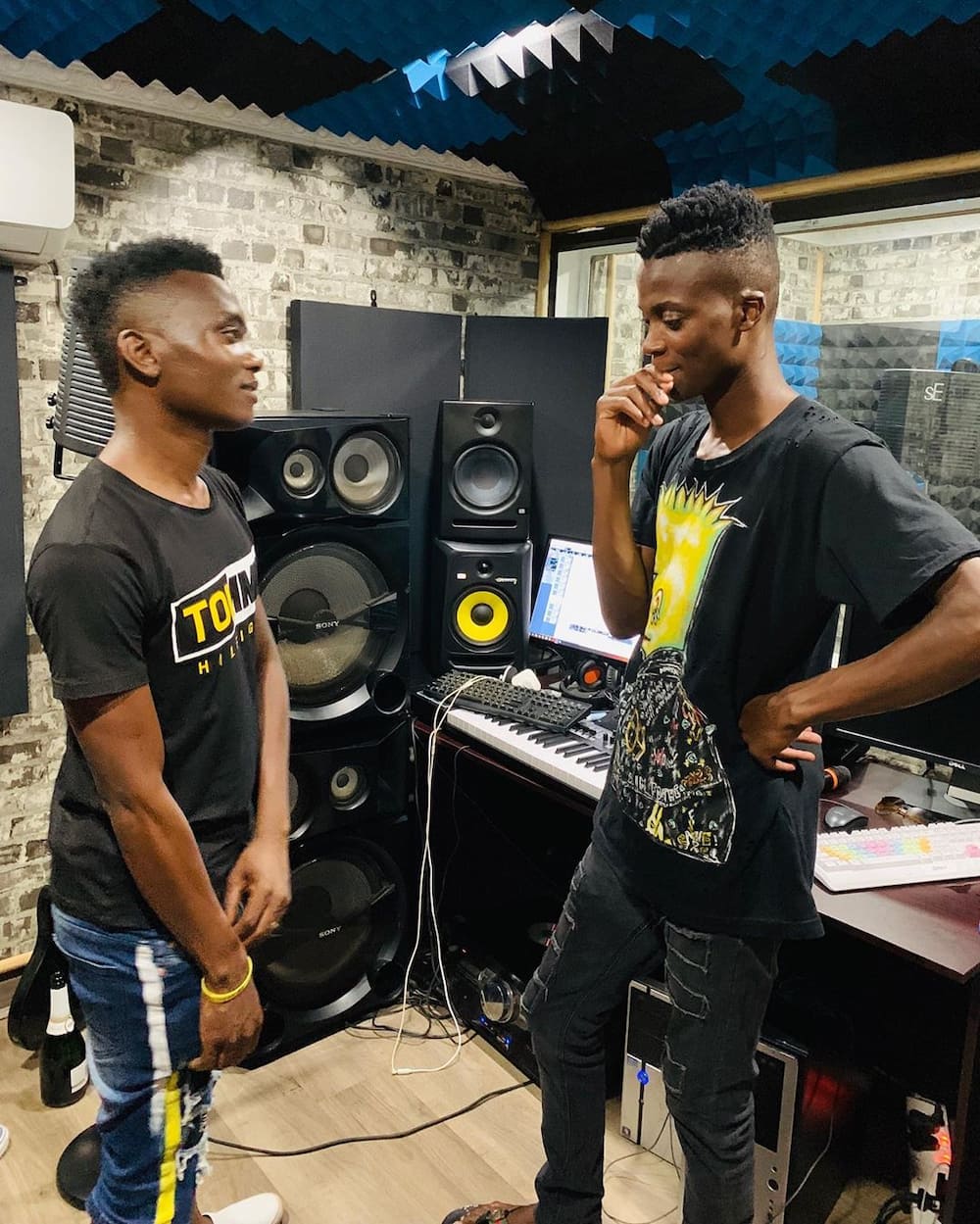 Albums
Ever since the genesis of his musical career, the "Malwedhe" singer has managed to produce a total of 9 albums. These include:
Con Toda la Fuerza – 2013
El Muro – 2013
Makumba – 2013
Pura Actitud – 2014
Juegue Monada Juegue – 2014
Molamo – 2016
Cuarteteando – 2018
D'une Rive a L 'autre – 2018
Летели на юг – 2019
Music label
As an independent artist, the Tzaneen born singer has his music label named "King Monada Music." The artist also owns a beautiful mansion in his home village at Mokgoloboto. He also happens to own his music studio located inside the mansion.
READ ALSO: Latest Gqom music and videos 2019-2020
King Monada cars
King Monada 2019 ended in a high note as he decided to spoil his loved ones by buying them cars. He went ahead to buy his girlfriend a silver-grey VOX WAGEN of which he flaunted on his Instagram page.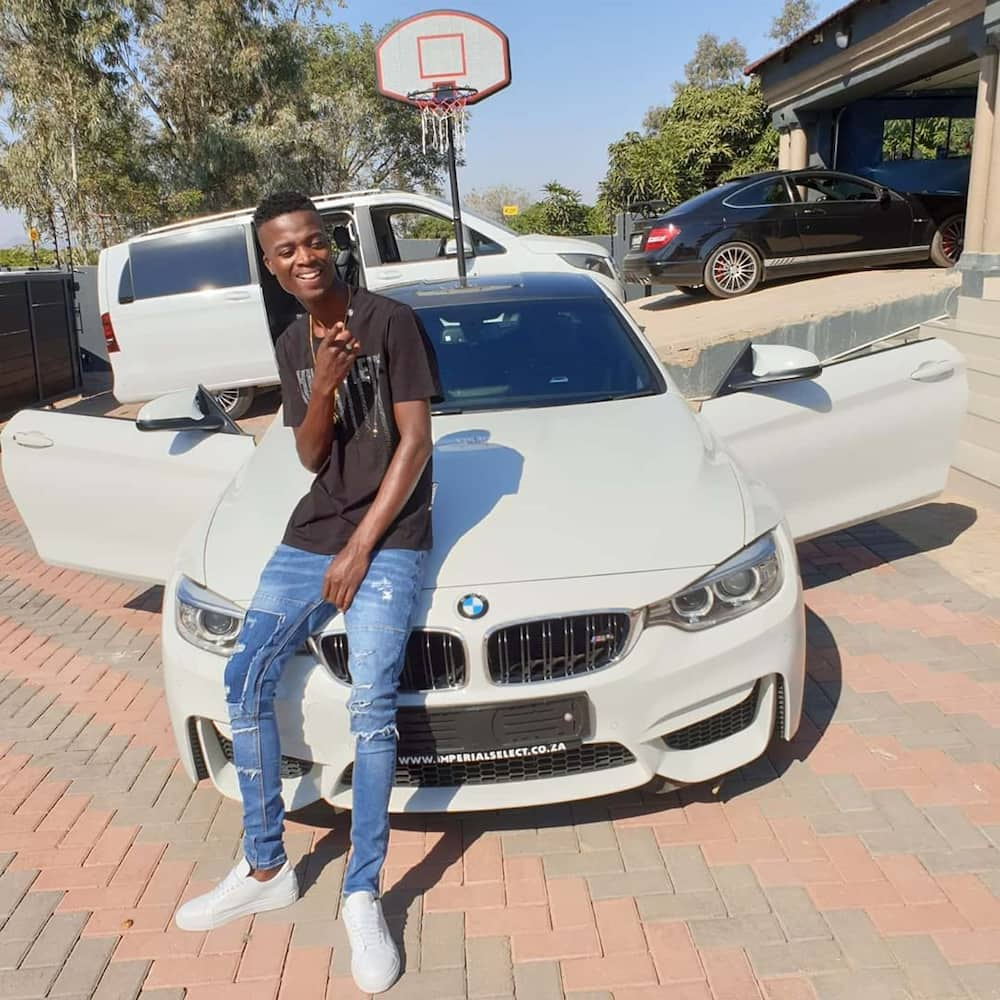 He also decided to spoil himself by buying a car. King Monada Benz belongs to the Mercedes C Class series. The Monada Benz is black in colour, as he shared its photo on the King Monada Instagram account. His other cars include a BMW M4 Sedan, a Mercedes CLK 350, and a Mercedes C63 AMG.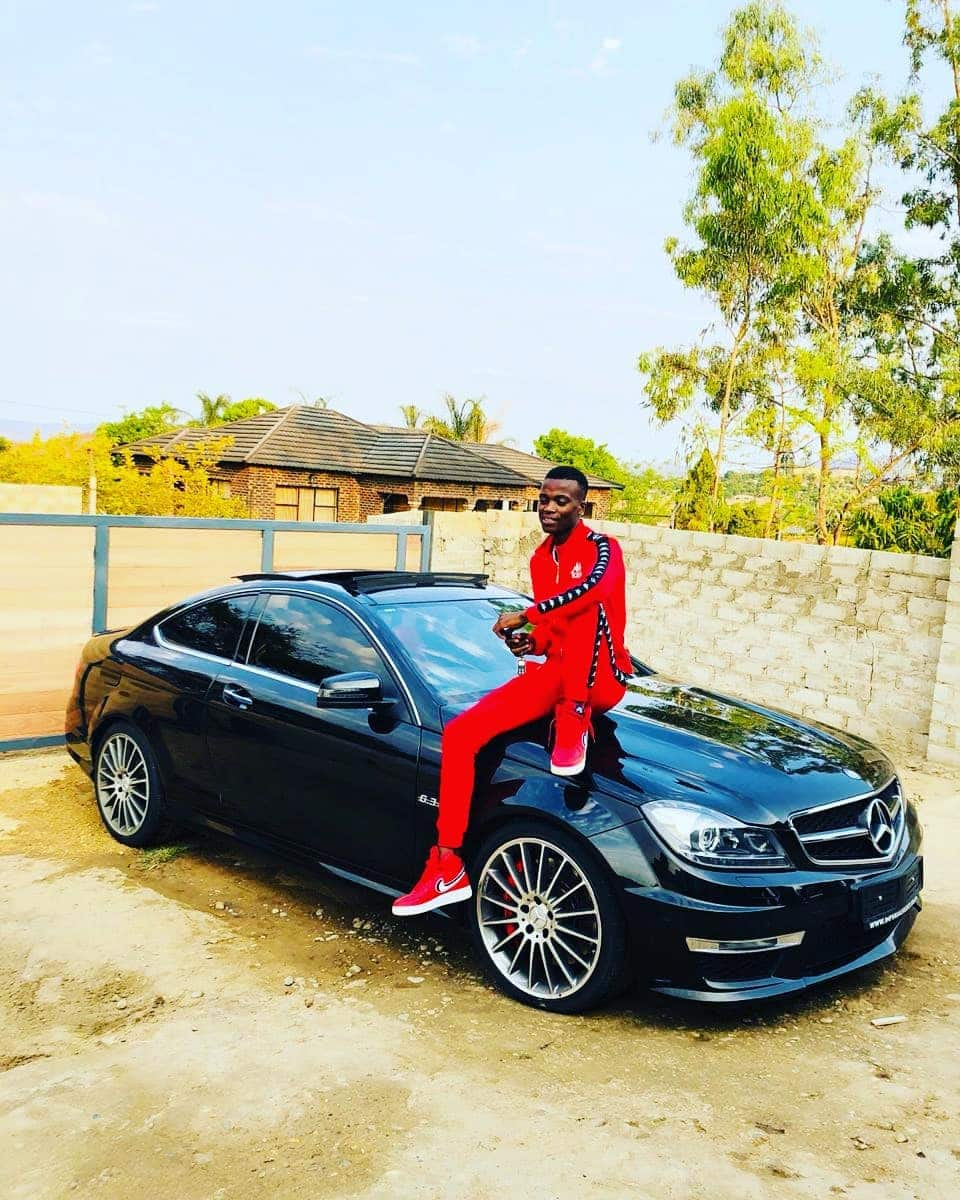 In the same year, he also surprised his mother with a brand-new car.
From dropping out of high school to dropping internationally loved songs, King Monada continues to win the hearts of millions of his fans with his unique compositions and harmonious vocals. As a fast-rising star, he continues to release great jams in 2020 that are sure to maintain his legacy as the king of Bolobedu music.
READ ALSO: Burna Boy's My Money, My Baby makes Michelle Obama's 2020 workout playlist
Source: Briefly.co.za