Nicky Jam net worth 2021, baby mama, children, partner, career
Nick Rivera Caminero, commonly known by his music name, Nicky Jam, is an American singer and songwriter. He is a professional Latin rap and reggaeton artist. He rose to fame through several of his hits such as X, Travesuras, En la Cama, Te Busco, El Perdón, Hasta el Amanecer, and El Amante.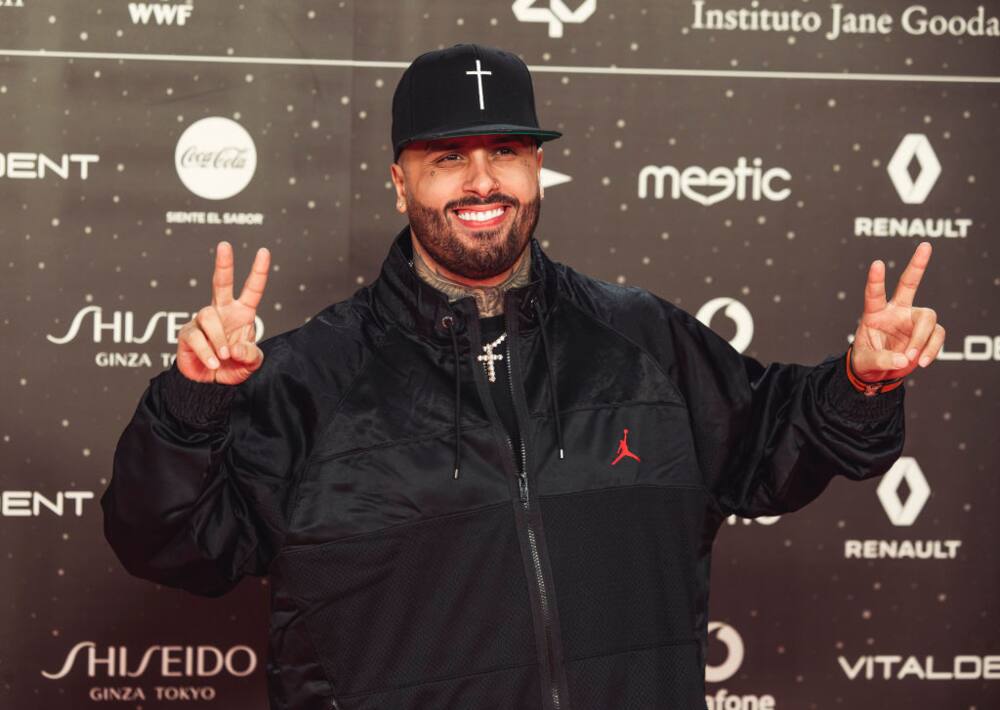 Nicky has done numerous songs as a solo artist and through collaborations. He has collaborated with several renowned artists such as Daddy Yankee, Enrique Iglesias, and Plan B. He has also starred in several movies and TV shows as an actor. He has appeared on XXX: Return of Xander Cage and El Ganador.
Nicky Jam profile summary
Full name: Nick Rivera Caminero
Date of birth: 17th March 1981
Place of birth: Lawrence, Massachusetts, USA
Age: 40 years
Nationality: American
Relationship status: Divorced
Nicky Jam spouse: Angelica Cruz
Profession: Singer and songwriter
Net worth: $6 million
Nicky Jam biography
Nicky was born on 17th March 1981 in Lawrence, Massachusetts, the USA. His full name is Nick Rivera Caminero. How old is Nicky Jam? The reggae singer is 40 years old as of 2021. He is the son of Jose Rivero (father) and Ysabel Caminero (mother). Jose Rivero is Puerto Rican, while Mama de Nicky Jam is Dominican.
Nicky has one sibling, a sister known as Stephanie Rivera Caminero. At the age of 10, his family relocated to the Río Hondo suburb of San Juan, Puerto Rico. They moved to Puerto Rico in an attempt to reconnect with their family's Puerto Rican roots.
Jam showed great interest in music at a very young age. He recorded and released his first music album at the age of 14. He has not offered any information about his educational background.
Career
Nicky started his music career by releasing his first album, Distinto A Los Demas, at 14 years. Although it did not become a great hit, he gained some recognition in the music sector.
After Distinto A Los Demas, he combined efforts with the famous singer Daddy Yankee to form a music duo under the name Los Canaris. Daddy Yankee and Nicky Jam released several hit singles such as Sentirte, Sabanas Blancas, and Guayando.
Later, the duo split, and each embarked on a solo career. The duo's friendship was strained largely due to Nicky's addiction to prescription pills. Jam's addiction proved too much for Daddy Yankee to handle, and thus he distanced himself after Nicky's arrest in 2002.
When the beef happened, Nicky relocated to Colombia to rebuild his music career and get clean from the addiction. On the other hand, Daddy Yankee dominated the reggeaton genre by releasing hits after hits. The duo stayed for more than 10 years before ever speaking to each other.
Are Daddy Yankee and Nicky Jam still friends? Yes, they are. The duo squashed their beef in 2015 after an encounter on a flight.
We saw each other on a plane, in first class. I told him I was sorry; he told me he was sorry. He didn't need to. We're friends.
The duo performed together again in 2015 for the first time after the beef. They performed during Nicky Jam's concert at the Coliseo de Puerto Rico.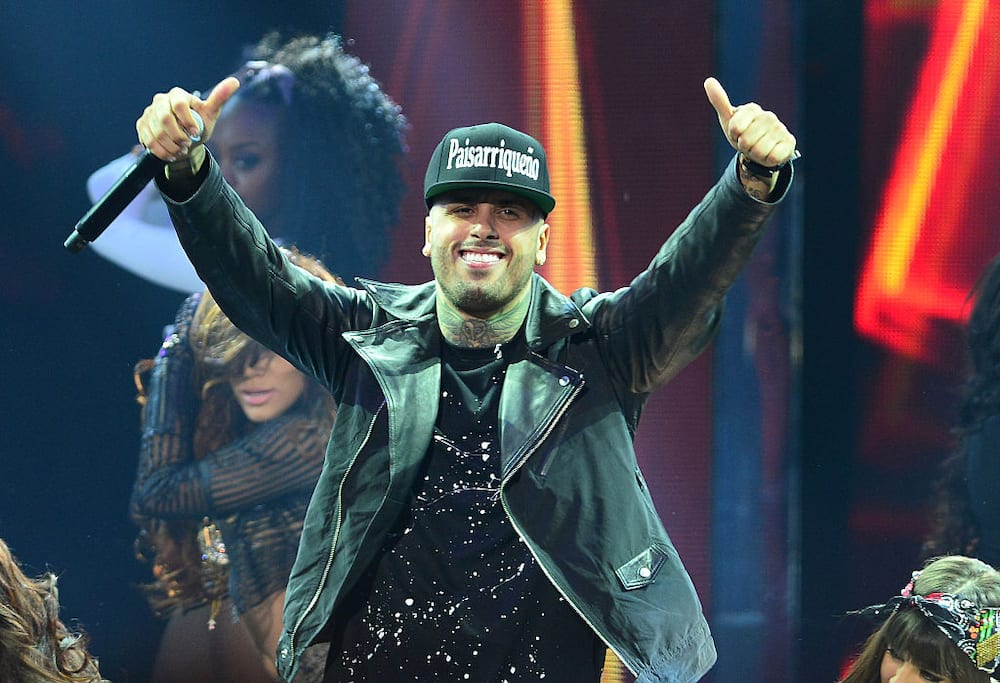 Nicky Jam's songs are:
Sunflower
X
Te Bote
Polvo
Remix
Travesuras
El Amante
Rebota
Muevelo
Hasta el Amanecer
PORFA
Cuaderno
Casate Conmigo
El Perdon
Desahogo
Por el Momento
Voy a Beber
Te Robare
Una Noche Mas
Si Tu la Ves
Rockstar
Forgiveness
Mil Lagrimas
Live It Up
Date La Vuelta
Piensas en Mi
A Correr Los Lakers
En la cama
Que le De
Yo no soy tu marido
Despacio
Studio albums
Haciendo Escante
Vida Escante
The Black Carpet
Fenix
Intimo
Compilation albums
Salón de la Fama
Nicky Jam Hits
Greatest Hits, Vol. 1
Apart from singing, Nicky Jam has starred in several movies and TV shows as follows:
Bad Boys for Life
XXX: Return of Xander Cage
Tom and Jerry
Behind Nicky Jam's Intimo
The Keys of Christmas
Spiff TV: Vol. 1: Reggaeton Invasion
RKM & Ken-Y: Romantico 360 Degrees: Live from Puerto Rico
Reggaeton Super Videos
Reggaeton Mega Mix Video
Los Videos Del Reggaeton 2
Partner and dating history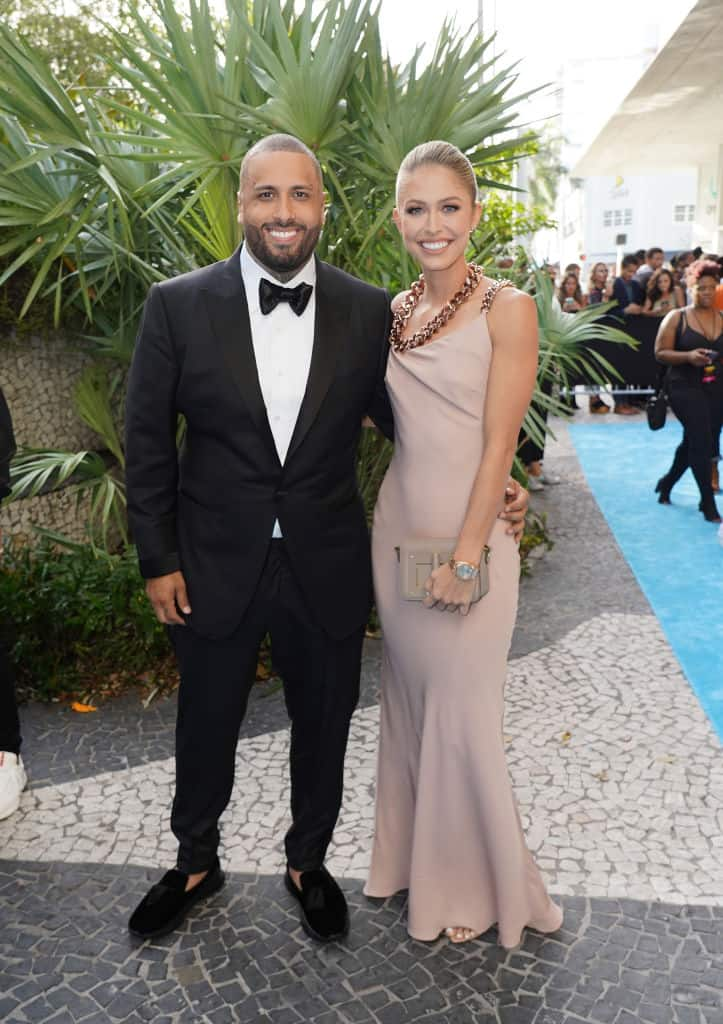 Who is Nicky Jams wife? The singer is currently single. He was previous married to Angelica Cruz. Nicky and Angelica tied the knot in a private Catholic wedding ceremony in February 2017 in Medellin after dating for two years.
The duo has two children. In August 2018, the duo filed for a divorce citing irreconcilable differences as the reason for the separation.
Later, he started dating model Cydney Moreau. Nicky and Moreau met on the set of his music video Atrevete and fell in love at first sight. They got engaged in February 2019 and shared the good news via social media.
They made the union Instagram official in December 2019. On 14th February, Nicky shared a picture alone and confirmed that he and Cydney had broken off the engagement.
Baby mamas and children
How many baby mamas does Nicky Jam have? Some of them are publicly known, while others are not. Who are Nicky Jam kids? The singer has four children with different baby mamas.
Nicky Jam children are Luciana, Joe Martin, Yarimar Rivera, and Alyssa Rivera. Luciana is the youngest daughter of Nicky. She was born in August 2012 to Carolina Nieto. Her mother never shies away from sharing numerous photos of her daughter on Instagram.
Joe Martin is Nicky's only son with Janexsy Figueroa. Joe was born in 2005, and he is rarely seen on social media as his mother rarely posts his photos.
The singer has two other kids, Yarimar Rivera and Alyssa Rivera, born in early 2001. The two are extremely close in age, but there is no publicly known information about their baby mamas.
Net worth
Nicky has made a good fortune from his albums, singles, concerts, and music tours. He has also earned some cash from appearing in several movies. What is Nicky Jam's net worth? His net worth is estimated to be $6 million.
Nicky Jam is one of the most resilient singers in the music industry. He released his first album at a very young age of 14 and has continued to release hit after hit. Despite suffering from drug addiction, he has managed to maintain a steady career path through the years.
READ ALSO: Albert Fritz bio: age, party, education, qualification, career, profile, contact details
Briefly.co.za posted the fascinating facts of Albert Fritz, who is an outstanding politician. Albert is a South African politician who is currently serving as the Western Cape Provincial Minister of Community Safety. He has had a successful political career over the years serving in different posts.
Albert Fritz began getting into public affairs at a young age. His first actions include taking part in anti-apartheid activities. He got involved with various other movements for the cause, which saw him steadily rise the political ladder. How about learning more about his life, political career, and other details?
Source: Briefly.co.za