Orphans of a Nation Teasers for May 2021: Dalila swears revenge for dad's death
Orphans of a Nation on SABC 3 premiered on the channel on 5th April 2021. It narrates a never heard before love story between refugees and immigrants in Brazil. It is also characterised by revenge after the mysterious death of powerful Sheik. Here are Orphans of a Nation teasers for the May premiere episodes.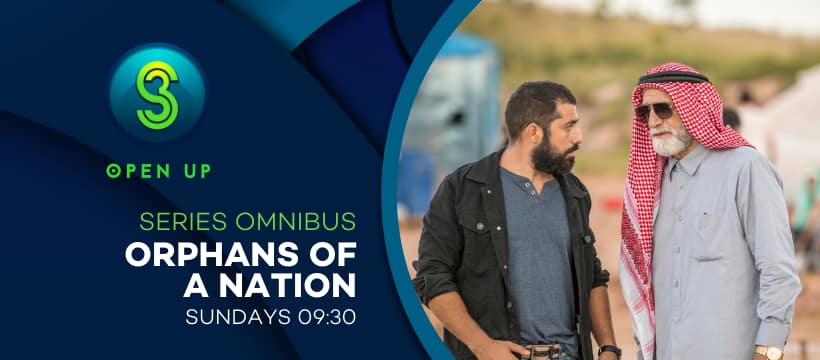 Aziz is shot and later dies as he tries to look for Jamil and Laila. When her daughter Dalila finds out about his death, she swears revenge and does not leave Jamil's family alone until she achieves her mission.
Orphans of a Nation teasers May 2021
The situation at the refugee camp worsens due to lack of resources and after Aziz finds its location. How will Father Zoran restore order? Here is what is coming up in Orphans of a Nation May episodes.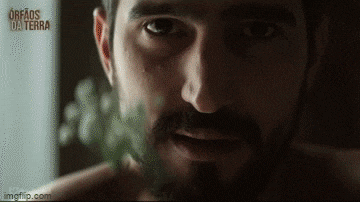 3rd May 2021 (Monday – Episode 17)
Aziz sets out to look for Jamil and Laila while Aida is chased by Dalila out of her homestead. Hussein gets better and promises Samira that he will seek vengeance for the death of Soraya as Miguel, Cibele, and Rania find out that Almeidinha and Zuleika are seeing each other. Later, Aziz gets ready to visit Laila's home.
Bruno persuades Norberto to leave with his mum as Teresa reveals her plans to offer her services at the refugee camp. Camila discloses to Aziz the centre's location after being offered cash while Laila and Jamil tie the knot.
4th May 2021 (Tuesday – Episode 18)
Fauze and Aziz reach the function in the company of the henchmen, and Benjamin calls law enforcers. Later, Rania accosts Aziz and Jamil rebels when Sheikh reveals the penalty he set for Hussein.
Aziz is handcuffed, and Norberto acts impolitely towards Teresa. Hussein swears to seek vengeance, while Benjamin discloses that Camila was bribed by Aziz to give him the centre's location. Elsewhere, Jamil and Laila go on a honeymoon, and Eva is sentimental as she converses with David.
5th May 2021 (Wednesday – Episode 19)
The current situation at the centre worries Father Zoran while Miguel and Rania try to establish Camila's whereabouts. Sara attempts to make Ali understand her identity, but she is interrupted by Muna. Meanwhile, Missad is not happy about going to stay with Elias in Helena's home.
Teresa discloses to Bruno her plans to sell her jewellery to support the refugee camp, and Valeria overhears. Elsewhere, Camila manages to break away from Santita's room after tricking her.
6th May 2021 (Thursday – Episode 20)
Aziz is blackmailed by Camila, and he is later shot as he arrives at the house of Helena. Later, Cibele tells Father Zoran and his acquaintances that the authorities have evidence that nails Laila to the shooting.
Gabriela informs Dalila about Aziz's condition as the delegate calls for the arrest of Aziz. Alhmeidinha is behind the couple, and Rania believes Laila is not guilty. Later, Jamil and Laila are set free after the authorities discover that Aziz was shot by another murder weapon.
7th May 2021 (Friday – Episode 21)
Jamil takes the life of Aziz and informs people that Aziz passed away. Elsewhere, Sara shocks Boris and Ali finds it hard to pardon his girlfriend.
Teresa and Norberto call it quits, and he later proposes to Valeria. Jamil informs Dalila about Aziz's death, and she swears to avenge. Later, Jamil and Laila have an argument.
Missad is mean to Helena, and people leave to go to the house of Rania. Hussein and Jamil have a meeting while Fauze distances himself from the crime. Later, Laila and Jamila, as well as Teresa and Bruno, look for a place to stay. Elias and Missad fight, and Rania holes up something in the garden. Dalila mourns her father's death.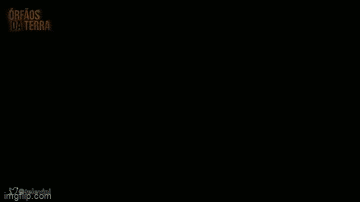 10th May 2021 (Monday – Episode 22)
Dalia promises to seek vengeance, and Almeidinha informs Miguel that Fauze is not guilty. Laila and Jamil find out that they are expecting a baby boy while Missad and Elias disagree. Elsewhere, Helena remembers Elias as Ali blames Abner and Sara for making plans against him.
Camila is robbed and later gets a marriage proposal from Youssef, who promise to end the lives of Laila and Jamil. Rania reads the coffee grounds to Aline and wants to meet a lady while Abner and Jamil ask Ali to pardon Sara. Camila is ready to start working at the hotel as a receptionist.
11th May 2021 (Tuesday – Episode 23)
Bruno reveals his pictures, and Hussein asks Ahmed and Samira to accompany him to Europe. Helena sets out to find Elias, and Laila is in labour. Elsewhere, Youssef is seduced by Dalila while Elias gets a kiss from Helena. Raduan is brought into the world.
Zuleika gets a marriage proposal from Almeidinha while Abner and Muna try to persuade Sara and Ali to attend the exhibition of Bruno. Meanwhile, Mamed reveals to Ali his plans to marry off his grandson to an Arab lady, and people are excited about Raduan's birth.
12th May 2021 (Wednesday – Episode 24)
Youssef is chased by Dalila as Zuleika turns down the proposal. Bruno makes up his mind to go to Europe, while Valeria wants Norberto to make her his wife. Elsewhere, Rogelio reveals to Faruq how his diploma can be validated by the doctor.
Fairouz is shocked by Dalila's decision to follow Jamil and Laila while Almeidinha and Zuleika share a kiss. Latifa is introduced to Ali by Mamed, and Raduan is baptised by Father Zoran. Later, Dalila sends Laila and Jamila a letter.
13th May 2021 (Thursday – Episode 25)
Jamil almost unmasks the identity of Dalila's spy, while Sara feels hopeless when Latifa is introduced to her by Ali. On the other hand, Zuleika accepts to be Almeidinha's wife, and Gabriela shows Dalila the photos of Laila and Jamil. Sara kisses Abner to see Ali's reaction, and Camila is dismissed from her position after breaking into the room of a client.
Gabriel discovers that Miguel has a gambling addiction, and Rania has a fight with him because of it. Elsewhere, Alhmeidinha is intoxicated, but Zuleika pardons him, and they tie the knot.
14th May 2021 (Friday – Episode 26)
Laila is not at peace as she thinks about her folks, while Bruno comes back from Europe and reveals to Laila that he has not stopped loving her. Miguel dismisses Jamil from his position as Dalila reviews her plan with Paul and asks him to go to Camila.
Elias reveals to Caetano his love for Helena while Benjamin accosts Aline. Faruq is not happy with the work condition he has with Leticia, and Almeidinha reveals his intention to have a baby with Zuleika. Rania and Aline have a talk, and Missad quits his job. Abner hurts because of his love for Sara while Fairouz tries to persuade Dalila to stop seeking revenge.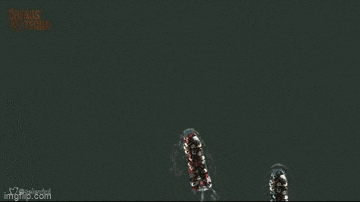 17th May 2021 (Monday – Episode 27)
Father Zoran and Bruno try to establish Martin's whereabouts, and Muna tells Ali that he has never stopped liking Sara. Jean offers Marie a shoulder to cry on as Sara plans to provoke Ali. Camila and Paul share a moment while Jamil envies Bruno. Elsewhere, Jamil seeks Laila's forgiveness, and she later gets updates about Camila from Paul.
Latifa's breakthrough bothers Zuleika and Sara while Marie sings for Martin. Jean is adversely affected by Marie's distance as Caetano discusses Aline's depression with Benjamin.
18th May 2021 (Tuesday – Episode 28)
Sara goes back to Muna's Belly Dancing sessions while Camila turns down the proposal made by Paul. Missad reprimands Laila for having a close relationship with Bruno as Dalila advises Paul on how to propose to Camila. Later, Missad experiences a nervous breakdown while Almeidinha and Zuleika have an argument.
Sara seeks Abner's assistance to win Ali's heart again, while Abner suffers for loving someone who does not love him back. Elias is accosted by Missad, and Paul is yet to give up on Camila. Later, Missad is comforted by Father Zoran as Paul discloses to Rania and Miguel about his intention to tie the knot with Camila. Elias and Helena share a moment.
19th May 2021 (Wednesday – Episode 29)
Elias is guilt-ridden after making Missad suffer, and Bruno asks Abner to express his feelings to Sara. Dalila prepares to come to Brazil, and Paul urges Camila to avoid making any comments regarding the gaming house to Rania.
Norberto and Bruno have an argument regarding Valeria and Teresa, while Cibele has a way to assist Martin. A fight erupts when Rania reveals to Camila that she suspects Paul. Jean-Baptiste lauds Teresa as Maria reveals to Laila about her fight with Jean-baptiste.
20th May 2021 (Thursday – Episode 30)
Dalila reaches the hotel in search of Paul while Rania is filled with worry when Miguel misuses cash. Cibele and Martin go out to take photos as Almeidinha and Zuleika continue fighting over the issue of kids. Camila follows Dalila when she spots her coming out of Paul's room.
Abner is sad because of Sara as Esther phones Bruno. Teresa prepares to share lunch with Norberto and is later upset when he asks for a divorce. Eva asks Sara to find Abner while Faruq discusses his proof of revalidation.
21st May 2021 (Friday – Episode 31)
Dalila is introduced to the family of Elias by Father Zoran while Rania reveals details about Miguel to Aline. Jamil reveals to Laila his suspicions regarding Basma as Bruno lauds Martin. Meanwhile, Marie is happy with Bruno.
Helena tries to establish Caetano's whereabouts as Jamil raises his suspicions regarding the priest. Dalila listens and is excited to hear about her dad.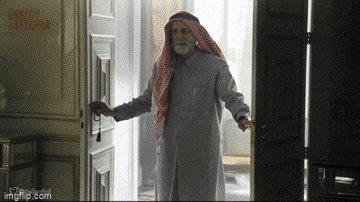 24th May 2021 (Monday – Episode 32)
Cybele does not show any sympathy for Dalila and warns Jamil. Rania and everyone at Elias' house are excited to see Dalila. Elsewhere, Almeidinha takes Zuleika to jail while Sara leaves the medical facility but does not recognise Ali. Ali calls off his engagement with Latifa, and he professes his love for Sara.
Abner sees an opportunity in Sara's amnesia while Dalila deceives Laila about suffering from a terminal illness to gain her sympathy.
25th May 2021 (Tuesday – Episode 33)
Rania is infuriated after failing to find Miguel, who is engaging in money gambling. Later, Rania expresses her frustration to Santita. Teresa is hurting after Norberto makes the divorce official, but Bruno disagrees with the conditions. Zoran and Jean-Baptiste talk, and he reveals that he has feelings for Teresa while Ali and Latifa engage in a fight.
Santita receives cash from Miguel to purchase costly meat, and Rania suspects something is not right. Martin runs away when Helena makes attempts to talk to him. Elsewhere, Dalila makes money donation, and people hold a party in her honour, but Cybele gets suspicious.
26th May 2021 (Wednesday – Episode 34)
Camila is accosted by Benjamin and Cibele as Dalila schemes against Cibele. Meanwhile, Laila is warned by Rania regarding Cibele's distrust as Missad works on her plans. Helena looks for Elias, and they share a moment while Martin reveals to Helena details about the war.
Aline makes up her mind to adopt a baby girl while Boris chases Ali out of Sara's room. Abner seizes the opportunity in Sara's memory loss, and Bruno attempts to open Norberto's eyes.
27th May 2021 (Thursday – Episode 35)
Benjamin and Cibele are handcuffed while Missad opens up to Elias regarding her fears. Miguel and Rania visit Cibele at the police station as Camila wants to establish why Paul is interested in Miguel. She later notices Kaara charging her boyfriend.
Dalila asks Paul to watch his steps. Elsewhere, Camila observes as Kaara searches for them at the hotel while Miguel's grandkids are set free after Miguel pays the bail. Almeida comes across Kaara's pictures and pursues the bandit.
28th May 2021 (Friday – Episode 36)
Dalila is deeply affected by Kaara's arrest, and Laila gets suspicious after noticing something. Kaara is later set free with the assistance of an attorney, and Cibele does not trust Basma. Camila asks Paul questions regarding Kaara as Sara says yes to Abner's proposal.
Eva and Boris make preparations for the ceremony as Eva unsuccessfully tries to give her daughter a warning. Sara's recollection starts to return when Ali kisses her, while Paul and Dalila have a fight. Elsewhere, Latifa jumps from the window and lands in the trash bin as Abner makes Sara ready for the engagement dinner.
31st May 2021 (Monday – Episode 37)
Miguel makes losses with betting while Benjamin and Cibele have doubts regarding Basma. Sara and Ali reunite as Latifa and Mamed create chaos. Abner feels hopeless after Sara leaves while Dalila and Paul are together. Dalila visits The Grandfather and asks Jamil to accompany her to lunch.
Mamed and Boris grieve the affair of their grandkids, and they plot with Esther on how they will keep them apart. People on the street continue to fight, and Ali announces that he will make Sara his wife. However, David opposes the wedding of his sister.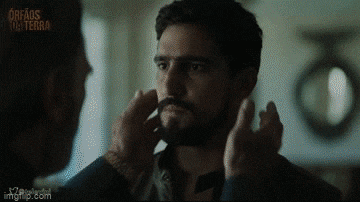 Dalila
After the death of her father, Sheik Aziz, she promises to avenge his murder. She suspects Jamil and his new wife Laila and follows them to unearth the truth. Cybele doubts her intentions to come to Elias' house and warns Jamil. Will her revenge mission proceed according to plan?
Sara
She is loved by Abner but only has eyes for Ali, who is already engaged to Latifa. After being sick, she later suffers memory loss, Ali breaks off his engagement and professes his love for her. On the other hand, Abner sees an opportunity in her condition and proposes to her. Who will she end up with?
From the above Orphans of a Nation teasers, May episodes are characterised by murders, revenge and relationship problems. Follow the Brazilian drama as it unfolds on SABC 3 every Monday to Friday at 6.30 p.m.
READ ALSO: The Estate Teasers for May 2021: Goniwe receives threats to quit the Premiership race
Briefly.co.za highlighted the drama to expect in May episodes of The Estate on SABC 3. Muzi and Shadrack's battle escalates as Muzi tries to protect his plans for Project Phoenix and aunt Goniwe's campaign. He even recruits Shadrack's son Dumisani to silence him. Castro is determined to seek revenge and claim his piece of Project Phoenix. Whose plan will work out?
Source: Briefly.co.za