Jodha & Akbar teasers for June 2021: Will Jalal regret his decisions?
Jodha Akbar teasers for June 2021 are finally here, and the ups and downs in the show are worth checking out. Jodha Akbar storyline demystifies the gap in marriage and how much women are looked down upon. It also highlights male chauvinism and the strive to have a gender-balanced society. Check out these snippets for more on how the plot has been curated.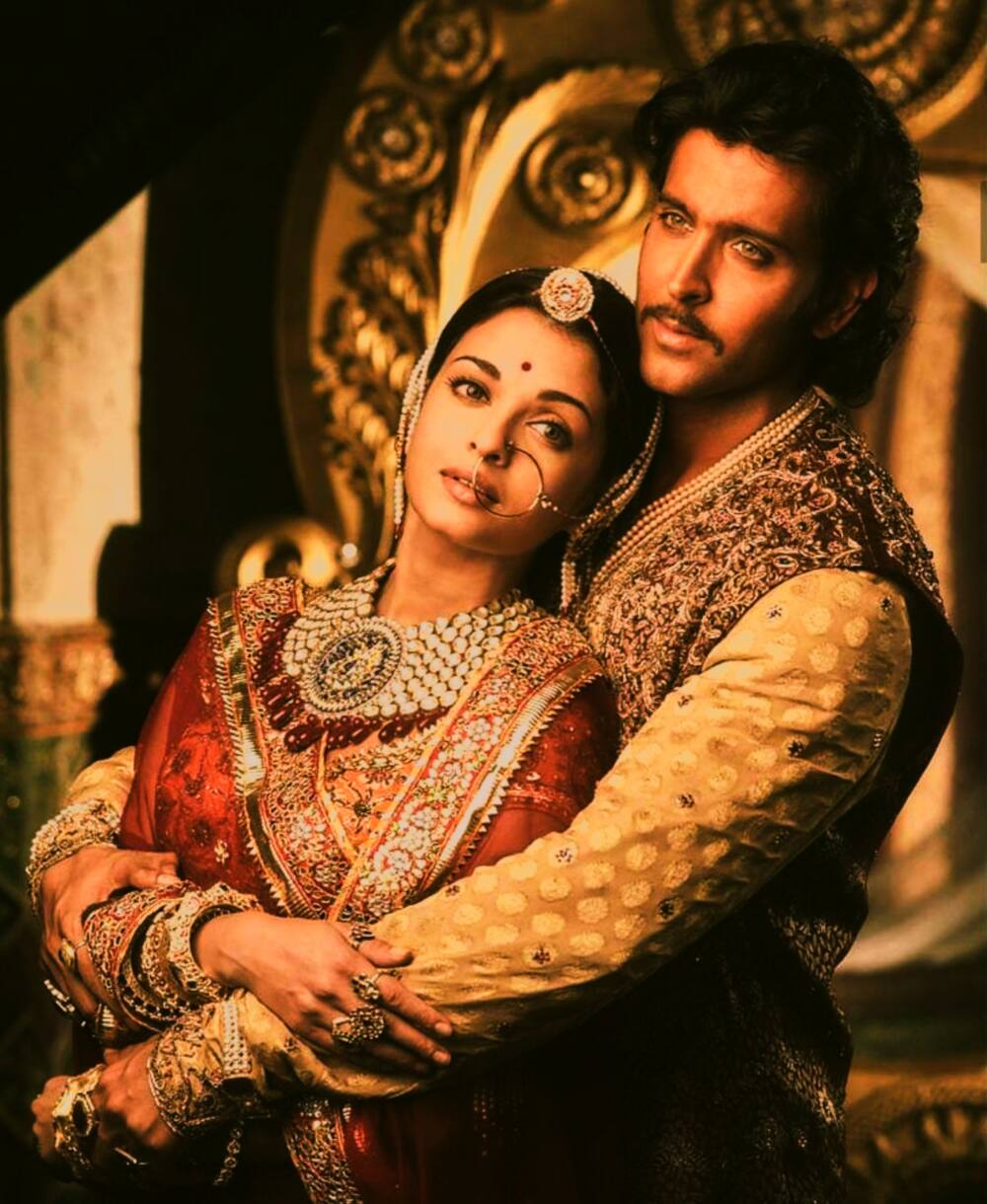 Jodha Akbar teasers for June 2021 highlight Jalal's challenges as he exercises his power. The snippets also depict how courageous Jodha is at questioning how he exercises his power. She questions him about marrying an underage woman and even suggests that he should divorce her. Her ideas challenge Jalal, and he begins to doubt whether he is a well-equipped leader. Will Jodha be the voice of the women who feel suppressed?
Jodha Akbar June 2021 teasers
In the most recent Jodha Akbar episodes, Bakshi seemed to compromise, and Jalal was on her neck, forcing her to apologise. Elsewhere, Jodha seemed to have gotten into Jalal's good books. Will her efforts to push for her agenda bear fruit?
Episode 51 - Tuesday, 1st of June, 2021
Adham gifts a necklace to a servant, and Anga discovers it. Hamida prevents Bakshi from participating in a birthday party in honour of Jalal. Rahim has a complete clue about the gift and meets up with Jalal. Sharifuddin informs a guard about his secret wish to take Jodha as his wife. Instead of taking Jalal to a Tulsi plant, Rahim brings Jalal to a Neel plant, and in the process, Jodha and Jalal meet each other.
Episode 52 - Wednesday, 2nd of June, 2021
Jodha persuades Jalal to move around his village with her and gain knowledge of the villagers' sufferings. Jalal promises to dig a well for the people and, at least, to solve their water problem. Jalal assures Ruqaiya that she is indispensable. When Jodha observes Adham playing with Tasnim seductively, she tells the girl's mother, but her worries are not taken seriously.
Episode 53 - Thursday, 3rd of June, 2021
Due to the absence of Adham and Anga, Jalal appoints Subedars to various regions. Anga is angered when she hears about this new development from Rashim. Adham makes public his desires to marry Tasnim during the Diwan-e-khas. Jalal is confused about delivering his judgement.
Episode 54 - Friday, 4th of June, 2021
Jalal announces that he will deliver a verdict on the actions of Adham. Jodha attempts to make Jalal understand that women are not to be won in battles like some provinces. Anga advises Ruqaiya to checkmate Jodha instead of letting the court decide.
Episode 55 - Saturday, 5th of June, 2021
Jalal pretends to be the seller of bangles, and with that, he gets information about Tasnim's parents' intentions of marrying her off against her will. Jalal gets a full understanding of Jodha's word at this point and promises to alter the marriage laws. Adham thinks Jalal should be separated from Ruqaiya since he married her when she was just a little girl, which infuriates Jalal.
Episode 56 - Sunday, 6th of June, 2021
Jodha challenges Jalal's decision to divorce Ruqaiya, and they talk about how women are being objectified. Anga plays the devil by telling Ruqaiya that Jodha helped Jalal decide child marriage abolishment. Jalal announces his plan to divorce Ruqaiya to ensure he creates the needed example for his people.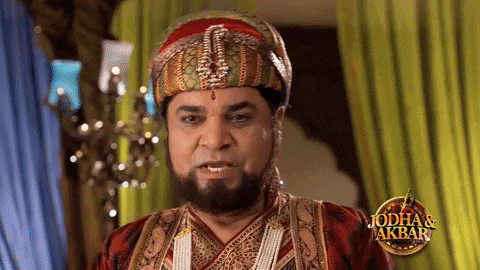 Episode 57 - Monday, 7th of June, 2021
Jodha admonishes Jalal that he could prevent his plans of divorcing Ruqaiya. To do this, Ruqaiya must reveal the secrets about Adham. Jalal instructs that Adham should be sent to jail after stripping him of his honours.
Episode 58 - Tuesday, 8th of June, 2021
Ataga announces that the villagers can keep their current marriages, but child marriage will carry a severe reprimand henceforth. This news settles the mind of the villagers.
Episode 59 - Wednesday, 9th of June, 2021
Sharifuddin gets a jail term from Jalal, and Munim is rewarded with a title. A letter arrives for Jalal from Jodha, and Anga reads out the content wrongly since Jalal can not read it. She lies that Jodha wrote about her love and wishes to lay with Jalal at night. Ramtanu Pandey performs at the court at the request of Jalal.
Episode 60 - Thursday, 10th of June, 2021
Jalal gets drunk, and his love for Jodha deepens with the melody from Ramtanu's singing. Anga persuades him to go into Jodha's room. Jodha refuses Jalal's attempts at getting intimate with her, and this makes Jalal mad. He does not believe that she did not send him a seductive letter. Anga tells Jodha some terrible things about Jalal, which makes her decide not to send Jalal an apology.
Episode 61 - Friday, 11th of June, 2021
Jalal comes in with his newly acquired beautiful woman named Benazir. She used to serve in the court of the Abul Mali. Anga attempts to make Ruqaiya weary of Benazir. Jalal cannot stop himself from watching Jodha, even though he was training Benazir in the ways of swords.
Episode 62 - Saturday, 12th of June, 2021
Adham and Sharifuddin engage each other in a fight inside prison. Anga gets permission from Jalal to see Adham, while Anga meets with Benazir and triggers her interest in the hierarchy of Mughal. Jalal brings Benazir to the garden with him when he sees Salima and Jodha. He does this to make Jodha jealous, and Jalal rescues Benazir, who is only pretending to be drowning.
Episode 63 - Sunday, 13th of June, 2021
Jalal declares that any woman that emerges victorious in the Meena Bazar will be the one he buys something from. Benazir is announced as the winner, but Jodha gets all the victory. Jodha talks with Moti about how Jalal clearly favoured Benazir. Jalal is happy that he has finally made Jodha envious. Anga instructs Benazir to follow her lead, but Benazir has another motive which she shares with Zakira.
Episode 64 - Monday, 14th of June, 2021
Maqsood decodes the secret message in the letter that Benazir sends to her mother. Benazir discovers that she is only a pawn in Jalal's game. Jalal's stepbrother's arrival seems to excite everyone. Maqsood vows to reveal Benazir's secret if she fails to be with him at night.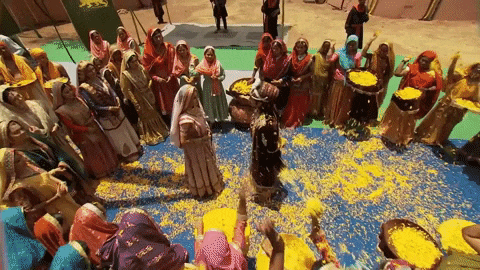 Episode 65 - Tuesday, 15th of June, 2021
Maqsood gets killed by Benazir during intimacy with him. A snake attacks Jodha, but Benazir rescues her. Jalal agrees to a duel with Imtiaz, who is a fighter. Imtiaz is in cohort with Mali, and he requests that Benazir executes Jalal at night. Ataga gets an order from Hakim to make the security top-notch during the fight.
Episode 66 - Wednesday, 16th of June, 2021
Ruqaiya unintentionally foils Benazir's plan to kill Jalal. Adham murders Imtiaz during the fight, and Jalal gives Adham his freedom after this. Adham falls in love with Benazir at first sight, but Anga cautions him. Sharifuddin writes a letter requesting Jodha to come and see him after discovering that Benazir is in Agra.
Episode 67 - Thursday, 17th of June, 2021
Shirvani plots an elopement with her artisan boyfriend, Tejwant. Hakim tells Jalal about the content of Benazir's letter, and Jalal decides to ask her about it. Jodha cannot talk at length with Jalal, even though she manages to inform him of the dangers to his life. Mali gets Benazir's message and plans towards going to Agra.
Episode 68 - Friday, 18th of June, 2021
Hamida and Jodha discuss the marriage of Hakim and Shivani. Anga gets to know about Shivani's plan to run away with her lover, Tejwant. Benazir and Mali link up to hatch a plan that is capable of killing Jalal.
Episode 69 - Saturday, 19th of June, 2021
Jalal makes arrangement towards tightening security in the palace as Hakim's wedding is around the corner. Jalal declares that he wants Abul Mali captured because he is an enemy of the Sultanate. Anga informs Adham that she is ready to support Shivani's plans to elope as long as it makes Jodha lose her reputation before Jalal. Pratap prepares a reinforced army capable of overthrowing the Mughals. He engages the service of Tulsidas, a poet spreading a national campaign.
Episode 70 - Sunday, 20th of June, 2021
Jalal is speechless when he sees how gorgeous Jodha appears in a dress given to her by Hamida. Tejwant and Shivani make good of their elopement plans just as Jodha gets ready for the Puja.
Episode 71 - Monday, 21st of June, 2021
Ruqaiya blames Jodha for Shivani and Tejwant's elopement, but Jalal does not feel the same way. Jalal commands that Bharmal be taken to jail for giving him false information about Shivani. Hakim and Jodha plead for Bharmal and want Jalal to release him, and he agrees to grant their request. Later on, Bharmal is chastised by Jodha.
Episode 72 - Tuesday, 22nd of July, 2021
Jalal gives Mirza the responsibility of managing the battles while he gets ready for war himself. Jodha decodes Benazir's plan to eliminate Jalal after getting the message Benazir sent to her mother. Jodha challenges Benazir with this information, but it is in futility. Abul Mali is captured and jailed by the Mughals army.
Episode 73 - Wednesday, 23rd of June, 2021
Jodha overhears Benazir making threats about eliminating Jalal with her poison. She goes to the palace to inform Jalal, but Ruqaiya does not grant her passage. Benazir and Zakira attempt to escape from the palace.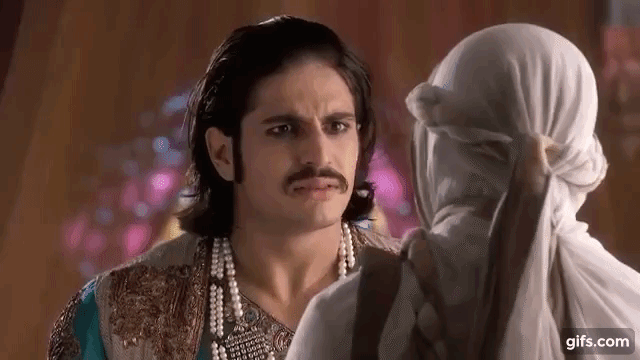 Episode 74 - Thursday, 24th of June, 2021
A mob attacks Benazir, and she is brought back to the palace. She claims that she attempted to take her own life on account of Jodha's accusation. Jalal decides to get married to Benazir. When Jodha visits Sharifuddin in prison, she is told that the only way to stop the marriage plans is to catch Benazir in her evil act. Benazir plans a trip to a Dargah with only Jalal. She plans to kill him on the journey.
Episode 75 - Friday, 25th of June, 2021
Jodha confronts Benazir and vows to make her secret known to everyone. When Benazir tries to sneak out of the palace, she is spotted by Salima and Jodha. The water from the Dargah well is declared poisonous.
Episode 76 - Saturday, 26th of June, 2021
Adham orders his army to murder Benazir and Abul Mali once Jalal is pronounced dead. Jalal prevents Jodha from going to a new room just as he assures Ruqaiya that nothing will make him go close to Jodha's room in future. Jodha puts a mehendi into Jodha's palm and loses control of her balance in the process. Anga thinks it is a bad sign.
Episode 77 - Sunday, 27th of June, 2021
After Benazir regains possession of her pearl box, she puts poison in a delicious meal and serves it to Jalal. Jodha decides to eat the poisoned food and becomes unconscious in the process. Benazir tells everyone to present the reality of things. As Benazir tries to escape, she is captured by Ataga Khan. Elsewhere, Abul Mali finally escapes from jail.
Episode 78 - Monday, 28th of June, 2021
Hakim gives Jodha an antidote to the poison she ingested, but her condition worsens. Hakim admonishes that Jodha is taken to the royal clinic, even as Jalal continues to pray for her safety. Jalal also implores his people to remember Jodha in their prayers. Jalal becomes aware of his feelings for Jodha and says he wants her to stay with him.
Episode 79 - Tuesday, 29th of June, 2021
When Jalal enters Jodha's room, he pays homage to the temple by bowing in front of it. He informs Moti Bai that he intends to speak with Jodha in private. Anga attempts to instigate Ruqaiya to become jealous, just as Sharifuddin tries to run away from prison. Jalal praises Hakim. Meanwhile, Maam Singh is back after triumphing in battle.
Episode 80 - Wednesday, 30th of June, 2021
Hakim, Ataga and Maan Singh advise Jalal against going out on a trip. Jalal decides to disguise himself as a common person instead of the royalty that he is. Jodha and Jalal, alongside their aides, are going on a trip under disguise. A certain officer stands in their way and demands money before they can continue their journey, but Jalal does not comply. Another officer decides to throw Jalal, Jodha and the rest of their disguised entourage in prison.
Jalal
Jalal is the king of Agra, and he becomes friends with Jodha. He likes her, but various circumstances drive them apart. One of them is his decision to bring in Benazir, a dubious woman whose intentions towards him are evil. He manages to escape many attempts to be killed, some of which he does not even know about. He tries to be a good king that rules by example. Will he come to realise that Benazir does not mean well for him?
Jodha
Jodha becomes friends with Jalal and is not afraid of telling him the truth, even though he is a king. Their friendship becomes sour, thanks to the deceit of Anga. Jodha does not let the problem in their association stop her from looking out for Jalal. She warns him about the attempts to kill him and confronts his enemies on his behalf. As if this was not enough, she intentionally ate a poisoned food meant to kill her friend, the king. Her sacrificial act comes with a price that threatens to take her life as payment.
Jodha Akbar teasers for June 2021 highlight how influential Jodha is and how willing she is to change the state of the community. How will the divorce go? Will Jalal have enough reasons to convince his loved ones why he is ending his marriage? Will it impact his leadership?
READ ALSO: Strange Love Teasers for May 2021: Latest episodes here
Briefly.co.za published updated details of Strange Love teasers for May 2021. The revelations in the highlights will blow your mind!
Strange Love teasers highlight Shlok's devious ways and how he makes Astha believe that he would choose her over his family. He also wins her family's trust when he expresses his love for her publicly. So, what is he up to?
Source: Briefly News