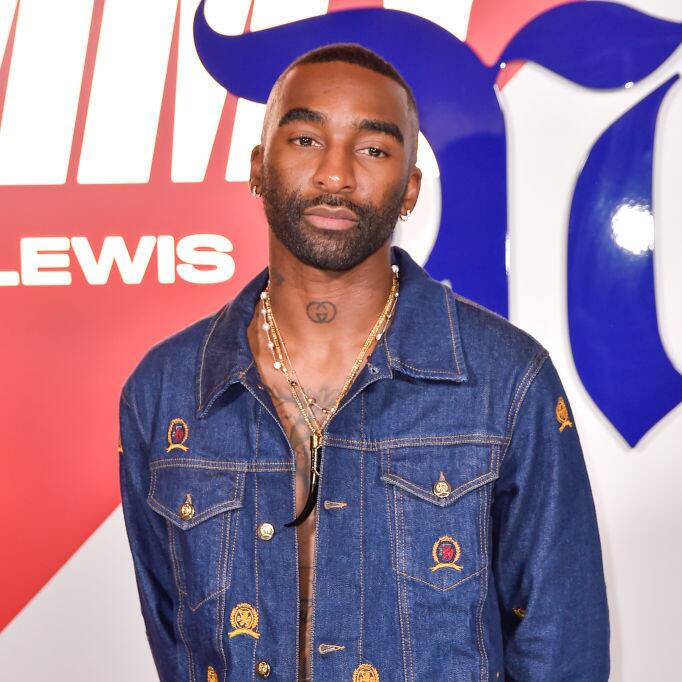 Riky Rick
Birth name: Rikhado Muziwendlovu Makhado
Born: 20 July 1987
Died: 23 February 2022
Place of birth: KwaMashu, KwaZulu-Natal, South Africa
Nationality: South African
Main activity: Rapper, singer, songwriter, record producer and entrepreneur
Musical genre: Hip hop, kwaito, trap, Afroswing
Riky Rick was one of South Africa's most famous and influential rappers. He was also the founder and owner of record label Cotton Club Records and a member of Boyz N Bucks. He was known for his unique fusion of hip-hop and kwaito, his flamboyant persona as Boss Zonke and his stylish fashion sense. He died by suicide at age 34 in his recording studio in Johannesburg.
Career
Riky Rick's music career with Bongani Fassie, who encouraged him to make his own music. He released his first single Barbershop featuring Da L.E.S in 2009. He followed with mixtapes such as The Comeback Kid and Last Summer with Da L.E.S.
In 2015, he released his debut album Family Values, which received positive reviews and was certified platinum by the Recording Industry of South Africa (RiSA). The album featured guest appearances from Cassper Nyovest, Okmalumkoolkat, Zano and Black Motion.
In 2016, he released his single Sidlukotini. He also collaborated with Major League DJz on the song Do Better, which featured Patoranking and Kly. In 2017, he released an EP titled Scooby Snacks.
He also explored other aspects of urban culture, such as fashion and mentorship. He was known for his eclectic and flashy outfits. He launched his own clothing line called Cotton Club Records Merchandise in 2018. He also created Cotton Fest, an urban culture platform for up and coming and established artists.
Awards
Riky Rick won several awards throughout his career:
MTV Africa Music Award - Video of the Year for Nafukwa, 2015
Metro FM Music Award - Best Hit Single with Sidlukotini, 2016
SA Style Award - Most Stylish Performing Artist in Music, 2017
South African Hip Hop Award - Best Collaboration, 2021
South African Hip Hop Award - MVP/Hustler of the Year, 2021
Personal life
Riky Rick married Bianca Naidoo in 2013. They had two children: a son named Maik (2014) and a daughter, Jordyn (2016). He was close to his family.
He suffered from depression for years, which he spoke about in various interviews and podcasts. He said that there were two sides to himself: one that was a family man and another that was a boisterous character. He said he felt lonely and isolated in the music industry and that he wanted to help other artists going through similar challenges.
Riky died by suicide on 23 February 2022 in his recording studio in Johannesburg.
Discography
Singles:
Barbershop (feat. Da L.E.S) (2011)
Nafukwa (20145
Amantombazane (Remix) (feat. OkMalumkoolKat, Maggz, Kwesta, Ginger Bread Man, Kid X, Nadia Nakai and DJ Dimplez) (2014)
Sondela (feat. Zano) (2015)
Boss Zonke (2015)
Fuseg (feat. Cassper Nyovest and Anatii) (2015)
Say My Name (Spread Love) (2015)
Sidlukotini (2016)
Do Better (with Major League DJz feat. Patoranking and Kly) (2017)
Oh Lord (2017)
Bandz Over Friends (2017)
Family (feat. Frank Casino) (2017)
Stay Shining (feat. Cassper Nyovest, Professor, Major League DJz and Ali Keys) (2017)
Murdah (feat. Davido and Gemini Major) (2018)
Pick You Up (feat. A-Reece) (2017)
I Can't Believe It (Macoins) (2018)
You And I (feat. Mlindo The Vocalist) (2019)
Ungazincishi (feat. Focalistic and Tyler ICU) (2020)
Albums: