Most followed people on Instagram 2018
After the introduction of Instagram, it is now a household name known across all demographics. As the number of users keeps increasing and features that were previously exclusive to other apps such as Snap Inc's Snapchat are now better on Instagram in Instagram Stories, many celebrities have since competed for Instagram followers. The most followed people on Instagram have well over 50 million followers worldwide including some of the best-known brands such as Nike and sports franchises such as Real Madrid and F.C. Barcelona.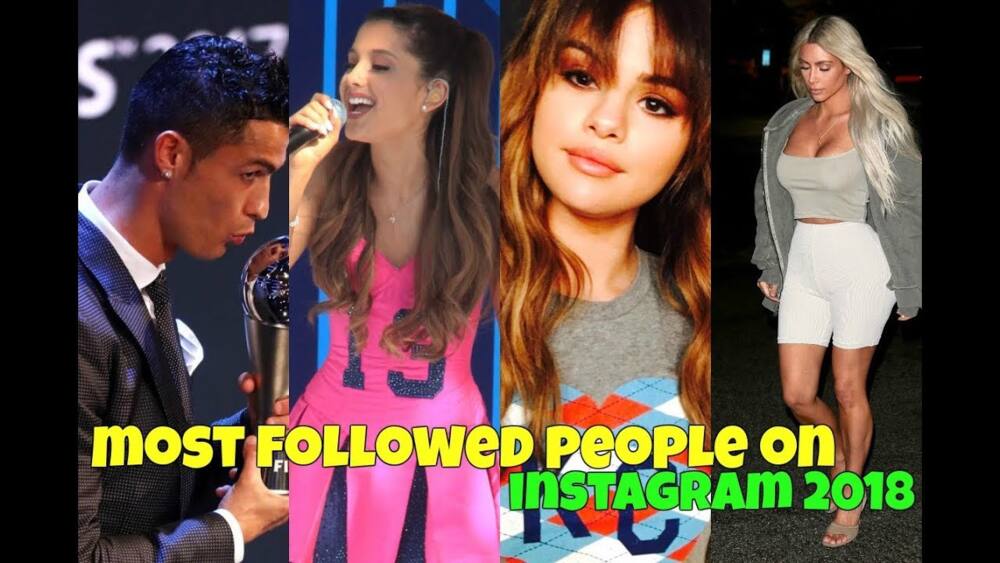 In this article, we take a look at the most followed person on Instagram, South Africans who are most followed on Instagram and some of the most famous people on Instagram from around the world.
Most followed South Africans on Instagram 2018
Here is a look at the crème of South African social media. These are the people with the highest potential to influence brand acceptance and also the ones who can best monetize their fame.
1. Candice Swanepoel – 12.5 million followers
@angelcandices is a South African supermodel currently working for IMG Models. She is an international sensation having featured in over five different Vogue Magazines including the British, German, Brazilian and Korean Vogue. Candice Swanepoel is Victoria's Secret model and has modeled for British Elle, American issue of Harper's Bazaar, Allure and W magazine. She is also the Founder and CEO of TropicofC, a swimwear collection she designs and curates.
2. AB de Villiers – 6.6 million followers
AB de Villiers is an award-winning former South African cricket player with @abdevilliers17 being his Instagram page account. Abraham Benjamin de Villiers was the South African captain for all formats of the competitions, but he was forced to step down from captaincy due to injuries. In many parts of the game, he is considered the greatest batsman there ever was in cricket. He only follows 135 people, mainly consisting of fellow celebrity sportsmen and women.
3. Charlize Theron – 3.7 million followers
Charlize Theron, Instagram @charlizeafrica, is a South African film producer and actress known to the world over for her iconic performances in Arrested Development, Prometheus: Extras and Extra. She has won multiple awards in her career including a Golden Globe Award and an Academy Award. Charlize Theron is a darling to her fans with her posts ranging from snippets of projects she is currently working on to peeps of her travels. She has a uniquely official page, and she often posts raw unedited pictures making her page a more realistic window into her life. She follows a meager 77 people consisting only verified celebrities.
4. Trevor Noah – 3.1 million followers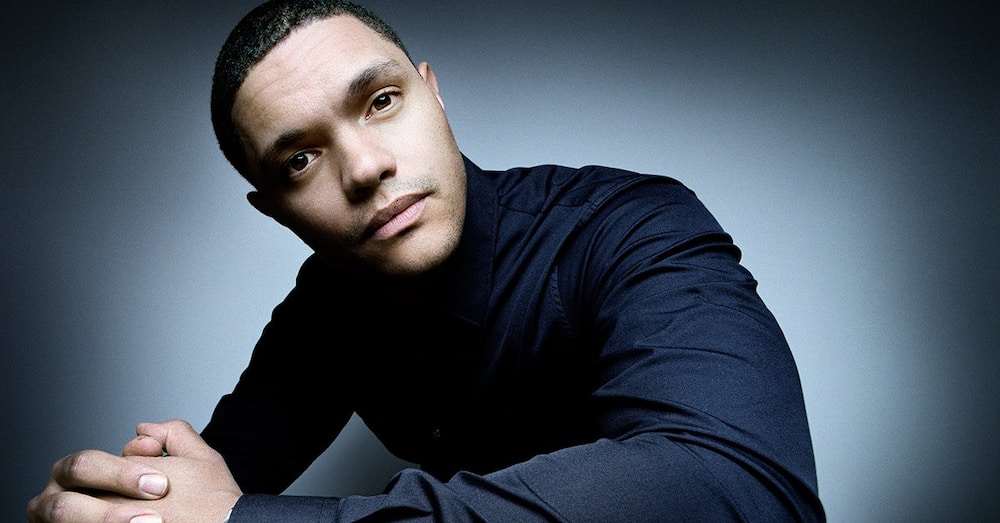 @trevornoah needs no introduction, the worldwide comedy sensation is a household name in South Africa already. He is currently the host of The Daily Show. His illustrious career in comedy has brought him immense fame, and his current job only boosts the audience he reaches. Trevor Noah also featured in Marvel's Black Panther, the second highest grossing film of 2018. He follows 445 other accounts on Instagram including various celebrities and top brands such as National Geographic and TIME.
5. Minenhle Dlamini – 2.4 million followers
Popular TV host and actress @minniedlamini is the fourth most followed person on Instagram from South Africa. She is known for her job as a sports and lifestyle host. She is also the host for Live Amp, a music show on SABC 1. Minnie posts photos of her travel around the world with her husband and some of the things she is working on. Her page is heaven for fashion lovers. She follows 970 people.
6. Bonang Matheba – 2.2 million followers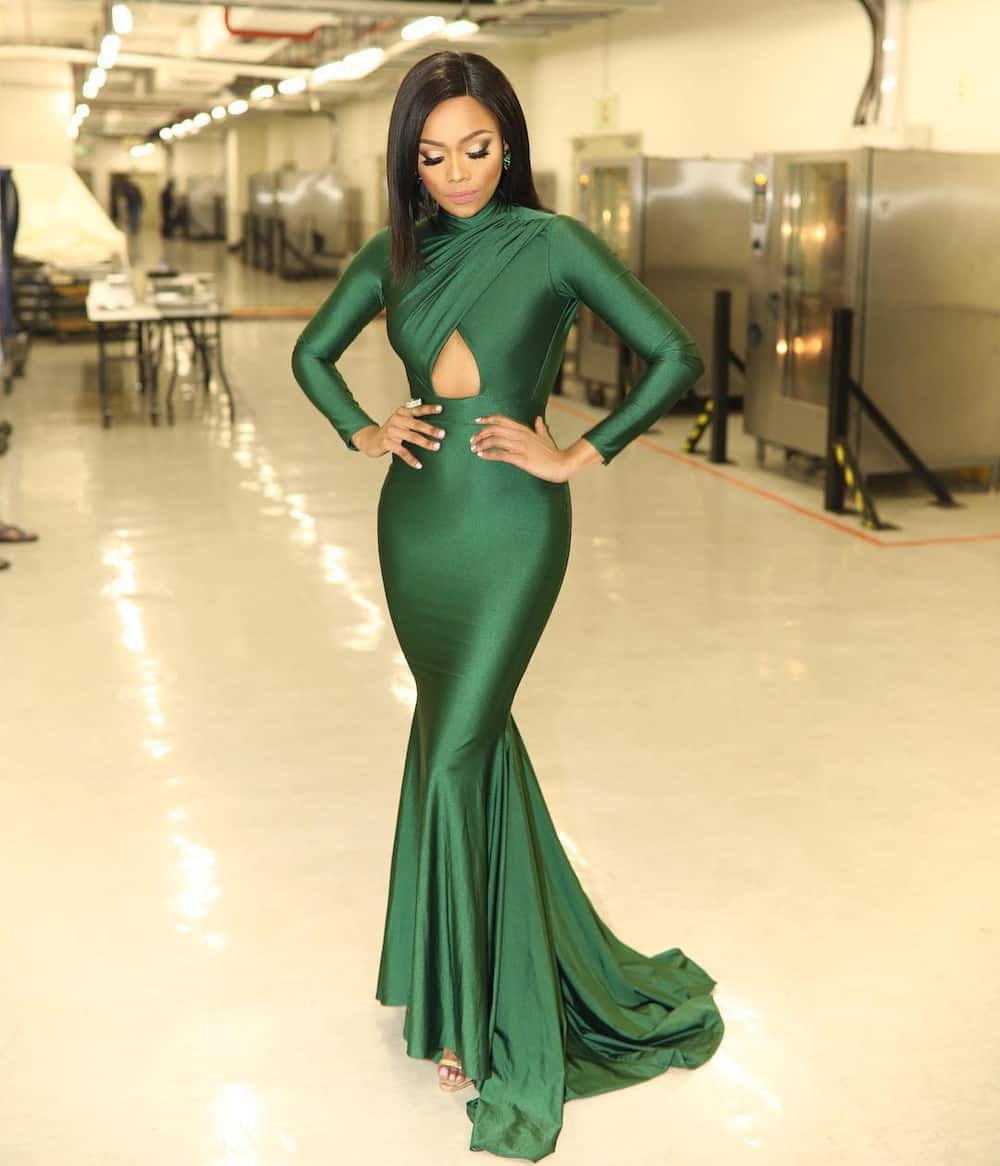 @bonang_m is an accomplished TV host fashion sensation. In her careers, she has had many firsts including being the first person outside the US to be the face of Revlon, the cosmetics brand. She was also the first South African to have an E! News special. Bonang Matheba is a style icon for many, and the Bonang SS18 Collection is the best place to see just how good she is. Bonang Matheba follows 2004 people on Instagram.
7. Cassper Nyovest – 2.2 million followers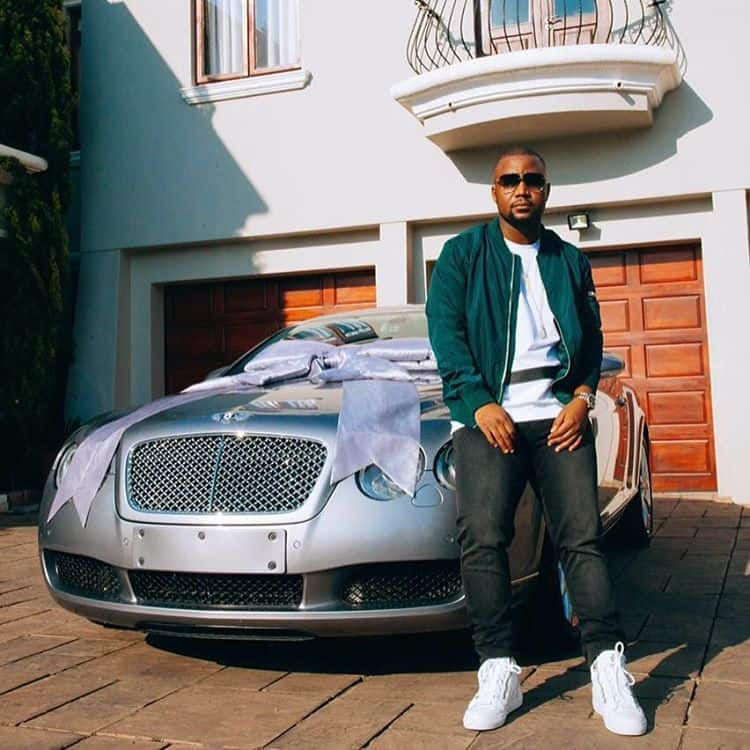 Refiloe Phoolo @casspernyovest is one of the biggest hip-hop sensations across the African continent at the moment. He has so far had two of the largest concerts in SA filling up FNB a few months ago. Cassper Nyovest has risen to the top of the music industry in the continent and he has millions of fans on social media to prove it. His flashy lifestyle manifests on his Instagram account where he often flaunts his famous car collection.
8. Boitumelo Thulo – 2.2 million followers
Popularly known as @boity, Boitumelo Thulo has made a name for herself as an amazing musician and TV host. She is also an actress and entrepreneur and a self-proclaimed legend in the making. Boity has modeled for various fashion magazines most recent of which was being the cover of Cosmopolitan South Africa's September issue.
9. Pearl Thusi – 2.1 million followers
@pearlthusi is an actress, Tv host, radio personality and model. She wears many hats but the one she is famous for is her acting. She has featured in shows both locally and internationally including appearances in the second season of Quantico as Dayana Mampasi.
10. Somizi Mhlongo – 1.8 million followers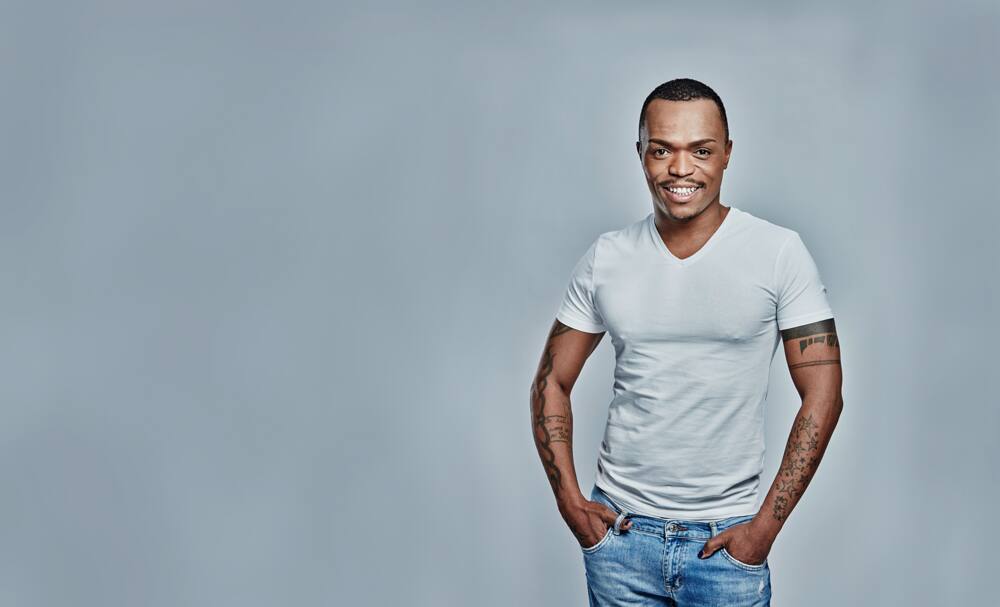 Somizi is a popular South African choreographer and radio personality. He is known for his role as a judge on Idols South Africa. He also features in the popular film Sarafina! He had his TV show at some point, Living the Dream with Somizi. He has performed alongside acts such as Will Smith, Kerry Hilson and Eve.
11. Zinhle Jiyane – 1.8 million followers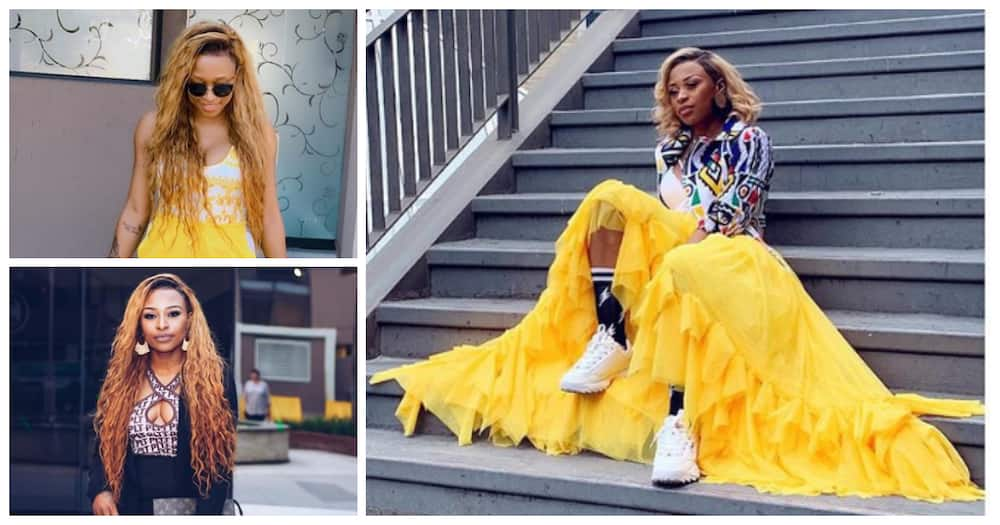 @djzinhle is next on our list of Instagram high rollers. Her page is the best way to follow her journey across the country performing at various events and venues. She is a typical celebrity Instagram user; her posts are as fancy as her lifestyle. It is a genuine view of her celebrity life that is curated by herself.
12. Amanda du-Pont – 1.8 million followers
@amandadupont is a Swazi born South African actress, radio personality, TV host, MC and brand ambassador. At just 21-years of age, the Swaziland Department of Arts & Culture awarded her a Life Time Achievement award.
13. Natasha Thahane – 1.7 million followers
@natasha_thahane is a South African actress and director. She is an alumni f the New York Film Academy. She gained fame playing Enhle in the TV show Skeem Saam on SABC 1. She is also the second-high roller without a verified account on this list.
14. Nasty_C – 1.6 million followers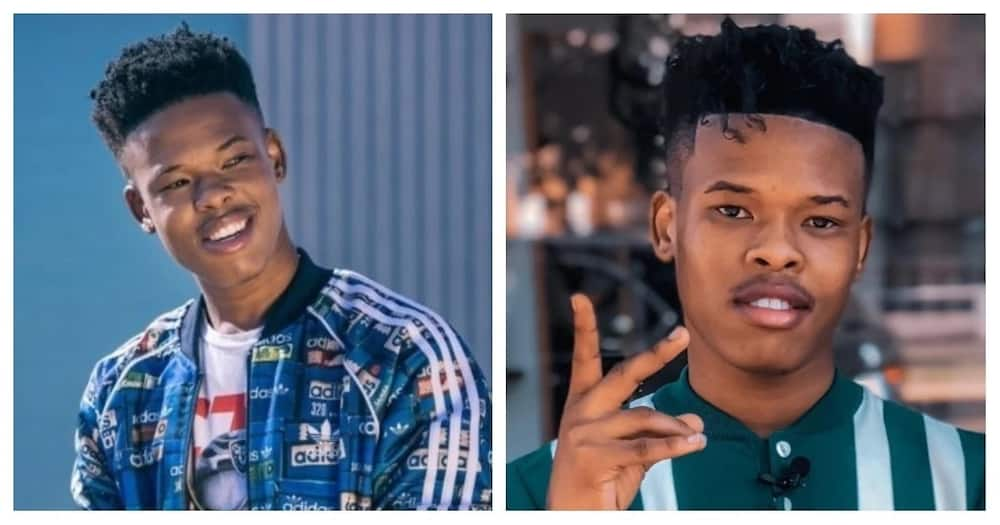 @nasty_csa has had a constant increase in the number of followers, especially after dropping his latest album, Strings, and Bling. His collaborative release with A$AP Ferg has gained him an even larger audience worldwide. The IVYSON tour last year and this year has also brought him to many more fans and a growing audience across the continent. Nasty_C has the potential to rise even higher on this list.
15. Nandi Madiba- 1.5 million followers
@nandi_madiba is an Executive Producer and TV host. Madiba and her husband have been the subject of break up rumors for a while but the happy couple is speaking out in Instagram posts sharing happy moments with their son. She posts pictures of her work, family, and travel.
Thank You Africa Instagram, @thank_you_africa is a page you can check to find some of the most beautiful people from across Africa. Thank You Africa Instagram account is an appreciation of mother Africa and the beauty of the people of the continent.
READ ALSO: Revealed – the top 6 footballers most followed on Instagram
Who has the most Instagram followers?
The most followed person on Instagram is now @cristiano, real name Cristiano Ronaldo. Cristiano Ronaldo last week rose to the top of Instagram fame after getting more than 144 million followers. Cristiano Ronaldo is a Portuguese footballer and current attacking forward for Serie A side Juventus F.C. Ronaldo was previously at Real Madrid for nine seasons during which his popularity steadily rose over the years. The only other account on Instagram with more followers than Ronaldo is Instagram's own @instagram which has over 260 million followers.
Most Instagram followers list
We thought you might be curious to know who are the fifteen most followed people on Instagram from all around the world.
1. Cristiano Ronaldo @cristiano – 144 million
2. Selena Gomez @selenagomez– 144 million
3. Ariana Grande @arianagrande – 132 million
4. Kim Kardashian @kimkardashian – 120 million
6. Beyonce @beyonce – 119 million
7. Kylie Jenner @kyliejenner – 118 million
8. Taylor Swift @taylorswift – 112 million
9. Neymar Jr @neymarjr – 104 million
10. Justin Bieber @justinbieber – 102 million
12. Kendall Jenner @kendalljenner – 97 million
13. Nicki Minaj @nickiminaj– 94 million
14. National Geographic @natgeo – 94 million
Instagram has now become the main thing to most of the celebrities. The new thinking about social media and its simplicity of limiting interaction to likes and views has since grown to over 1 billion active users worldwide.
READ ALSO:
5 Mzansi celebrities who are leading the pack on social media
Meet the 21-year-old Instagram star who drop out of Oxford law school
Source: Briefly.co.za