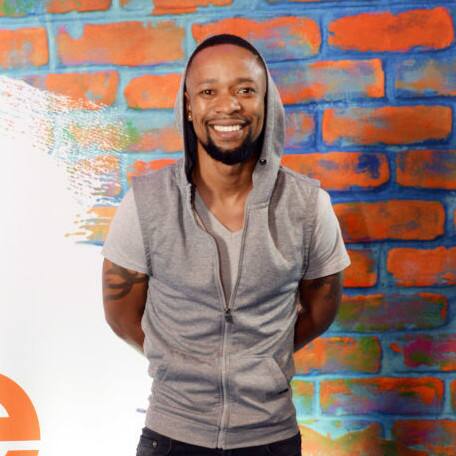 SK Khoza
Birth name: Sthembiso Khoza
Born: 1 July 1986
Place of birth: KwaZulu-Natal, South Africa
Nationality: South African
Main activity: Actor and television presenter
TV shows: The Queen, Mzansi Ridez, Goal Diggerz
SK Khoza is a famous and talented South African actor and television presenter. He is well-known for his role as Shaka Khoza on the successful telenovela The Queen, created by Ferguson Films. He has also hosted shows such as Mzansi Ridez and Goal Diggerz, where he expressed his love for cars and sports. Early in his acting career in 2013, he took a cameo role on Isibaya, and has since featured on other shows such as Ayeye. He is the brother of fellow actor Abdul Khoza, who plays Qaphela Ngwenya on Isibaya.
Career
SK Khoza started his television career by hosting shows such as Mzansi Ridez and Goal Diggerz on Channel O. He took a minor acting role on Isibaya in 2013 and later landed a lead role on Ayeye in 2015. He became famous with his portrayal of Shaka on The Queen, a fearless and charming drug dealer who is part of the Khoza family. He won the Outstanding Supporting Actor award at the 2020 Royalty Soapie Awards for his performance. He has also appeared in The Black Door.
Children
SK Khoza has three children from previous relationships. He has two daughters, Ayanda and Lelo, and a son. He is very close to his children and often shares pictures of them on his social media accounts.
Family
SK Khoza's father is Stan Khoza and his mother is Lindiwe Khoza. She passed away in 2019. His brother is Abdul Khoza, also an actor, who plays Qaphela on Isibaya.
Dating Timeline
SK Khoza has had a turbulent love life over the years. Here are some of his past and present relationships:
Movies
Here are some of the shows that SK Khoza has appeared in:
Isibaya (2014) - Thabiso
Ayeye (2015) - Neo
The Queen (2016 - present) - Shaka
Kings of Joburg (2020) - Cyrus