What is the best Android TV box? With lots of reviews and ratings out there, identifying a good Android TV box South Africa is no longer overwhelming. With different TV boxes come varying experiences not only with your television programs but also Netflix streaming and games download. Having an Android TV comes with additional pleasure, but not until you acquire the right smart TV box.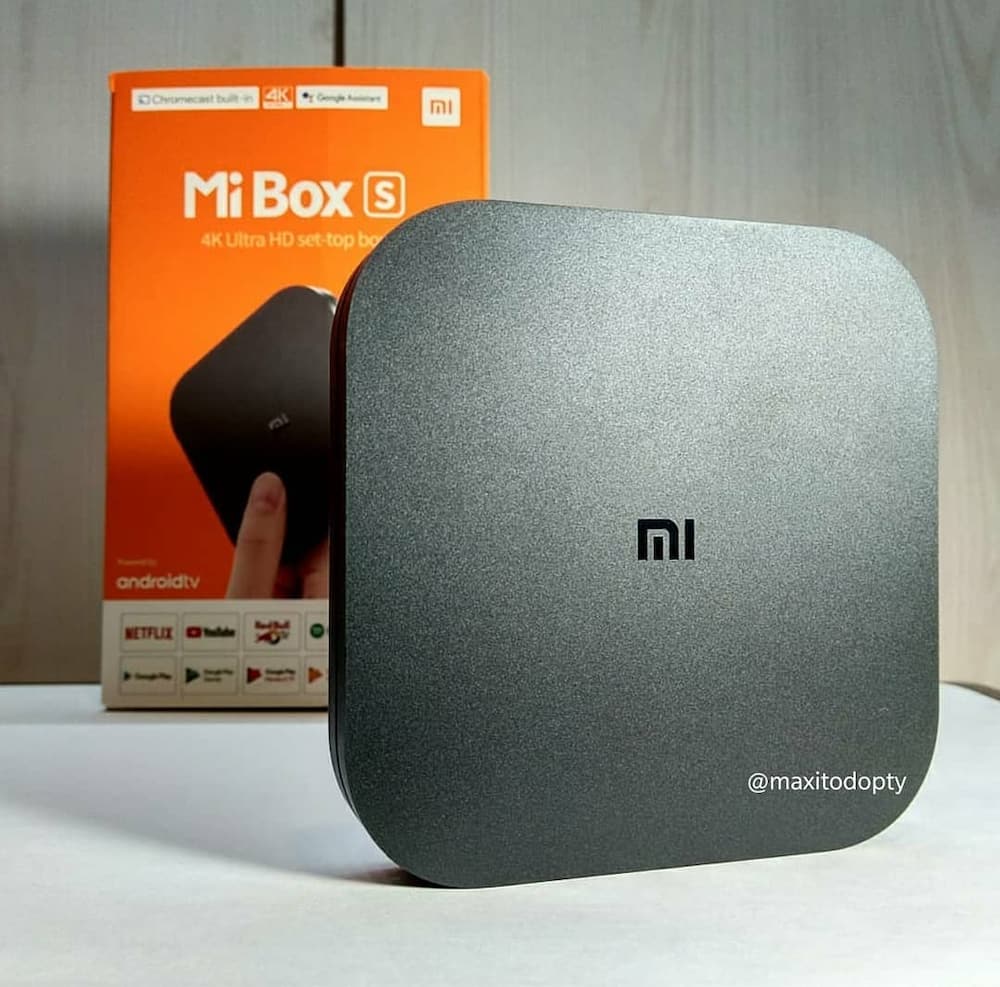 Recent developments in streaming services have made it possible for viewers to access their favourite content not only on their smart devices but also on their internet TV box South Africa. Interestingly, many smart televisions in South Africa support different platforms among them Google cast and platform apps, iOS handsets, Android devices, and PC web browsers.
Big name companies offer preferential support to most of these critical features. Before grabbing the best Android TV box South Africa, be sure you have the latest smart television for a mind-blowing experience. Without acquiring a modest, smart TV from a top seller company, you will not automatically miss out of different streaming services.
What is a TV box?
An Android box is a dedicated hardware that enables smart television owners to connect directly to the internet through a Google operating system. Besides accessing regular television programs, Android TV South Africa makes it possible for you to access Google Play Store for your favourite applications and unlimited streaming. With our selection of best Android TV boxes comes thrilling programs and games that you will never access through traditional television programs.
How do I choose an Android TV box?
What is the best Android TV box to buy? It is now possible to access high-quality content without overreliance on inflexible TV programs. Even so, choosing the right smart box TV remains a challenge to many people that cannot tell the difference between various TV box South Africa service providers. Provided is a quick guide to choosing the best TV box South Africa for a better streaming experience.
1. How much is an Android TV box?
Upon deciding on the best TV boxes available, it is advisable to select that which merits your budget. Always be sure you get what you pay for and avoid acquiring exceedingly expensive boxes that may not necessarily be worthwhile. You can flexibly purchase a reliable Android TV box at a cost ranging between R500 and R1, 500.
2. Google certified TV boxes in South Africa
There are several Google certified Android TV boxes available in South Africa to spice up your watching experience. If you are already bored with your television, it is time you grabbed a smart box for unending fun.
Best Android TV box South Africa
Which is the best Android TV Box 2019? Making the decision to buy Android TV box South Africa is never any easier without our guide. Provided below are budget-friendly Google certified TV boxes available at the cost of about R1, 000 or less. Check in with Android TV box Makro and other leading outlets for a budget-friendly choice. With a favourite media player for TV South Africa, you will definitely enjoy.
1. Xiaomi Mi Box S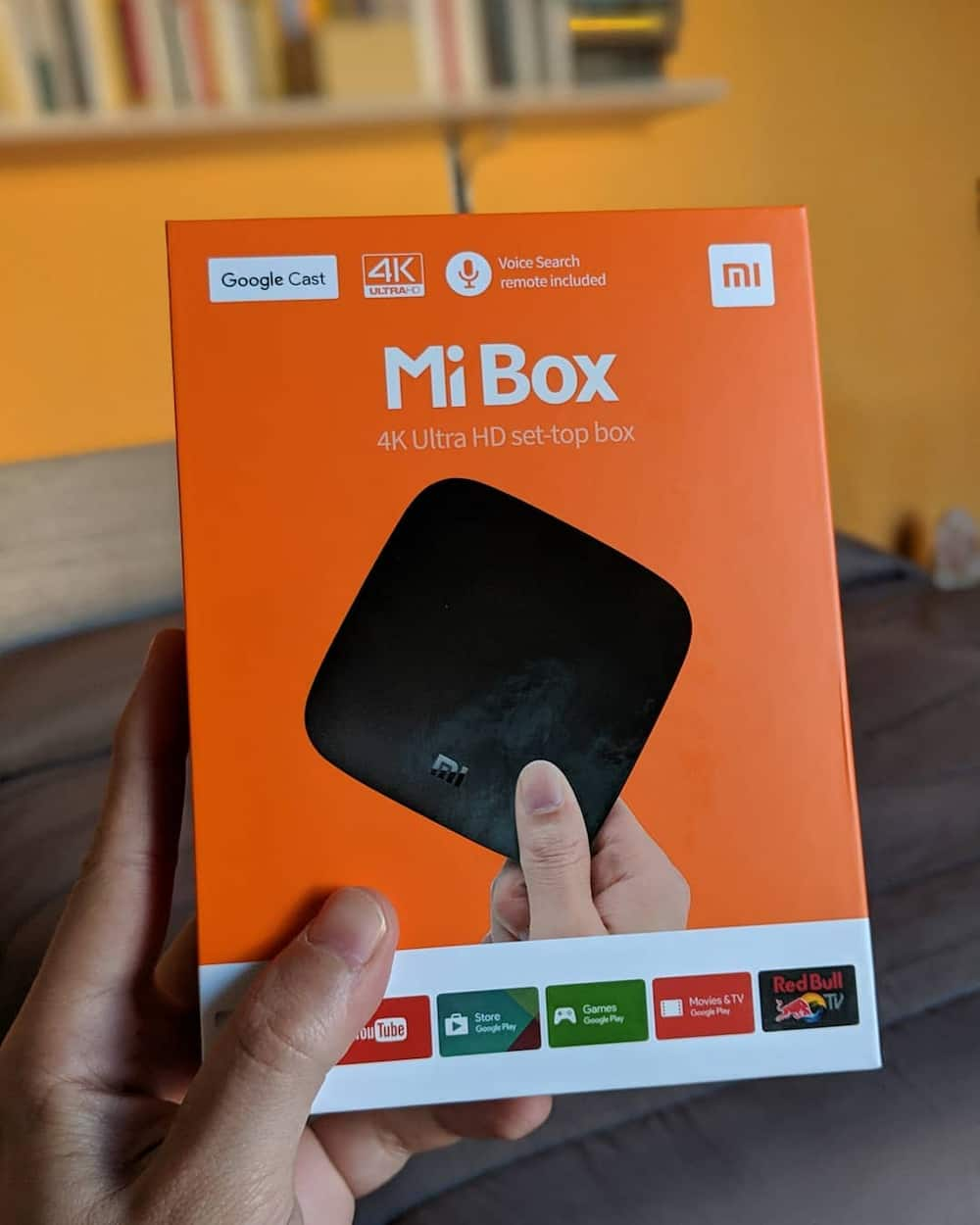 Having used this Android box, I can confidently recommend it to anyone desperate for speeds and reliability. The device is reputable for its robust hardware and latest software integration. Even better are its specifications which include a quad-core processor, large storage capacity, and RAM capabilities. The overall performance of this Bluetooth 4.0 and Wi-Fi 802.11ac enabled smart box is admirable. Currently, it goes for about R1,479.
2. Telkom LIT Box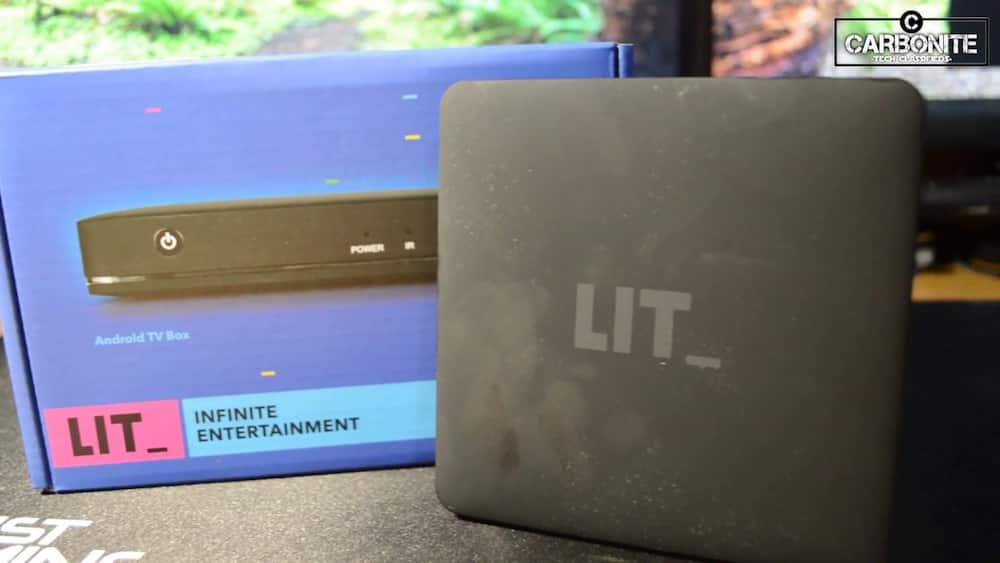 Telkom LIT Box is epic and comes with impressive features among them universal support for media players South Africa. Its Amlogic s905x central processing unit renders an excellent display quality of 4k. The device functions with the latest Android version, a storage of 8G and a dual gigabyte RAM capacity. Its ethernet and wireless connectivity are flawless with several access ports among them HDMI, USB, SD Card, and audio jack. It costs about R 1, 099, but you can opt for favourable monthly payments.
3. KM8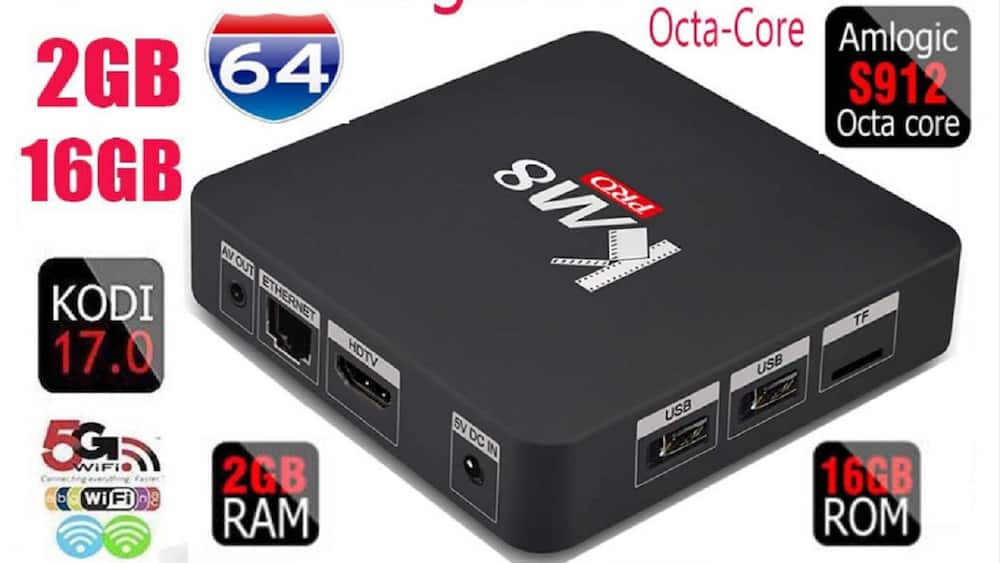 This TV box comes with a large storage capacity for storing apps among them your best media player for TV South Africa. With about 1,699 Rands, your smart television could turn to become a streaming parlour. KM8 Android TV box renders 4K display capabilities with a RAM and storage capacities of 2GB and 16GB. It may not be compatible with the Netflix app.
4. Skyworth Binge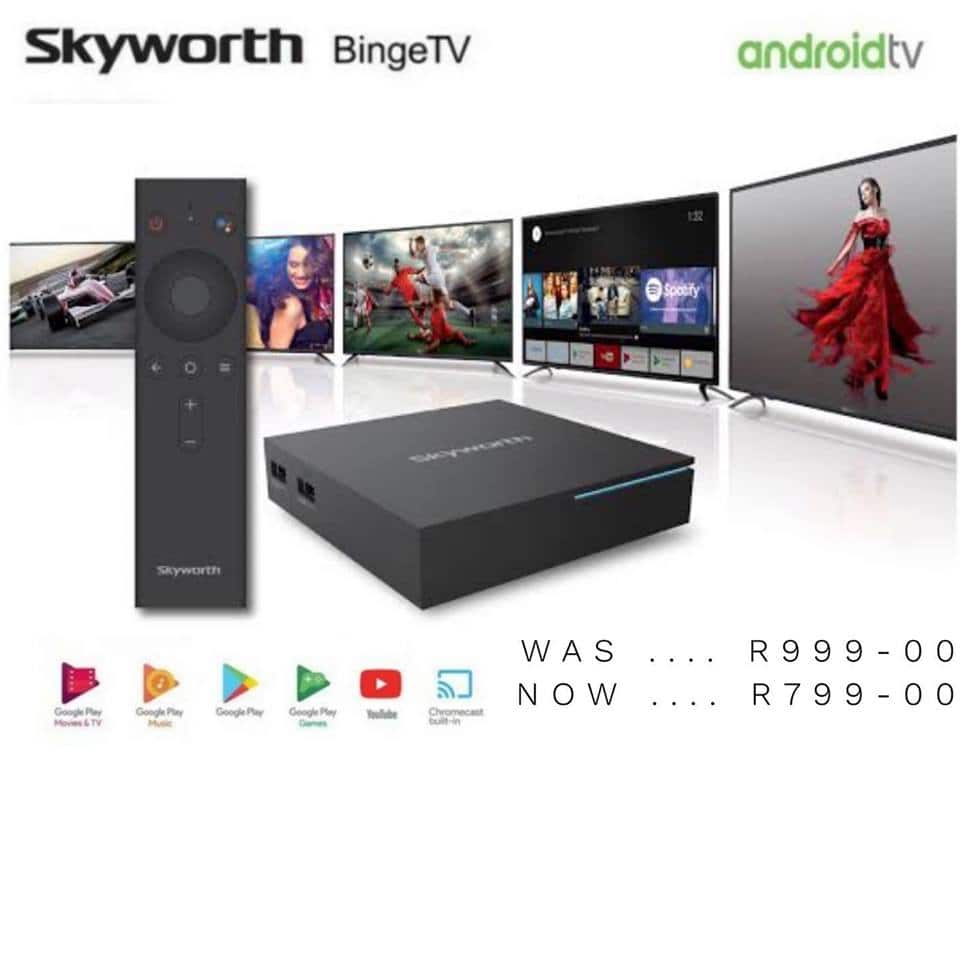 Skyworth Binge Android TV box is your no ordinary smart box but a streaming and game download partner. The TV box has powerful operating hardware and system to make sure you get optimum speeds. Its 2GB DDR3, 8GB eMMC, reliable Ethernet and wireless connectivity, compares to none other in its price range. It costs R999 at Makro, but you may spend less when it is on offer.
5. MyGica ATV495Max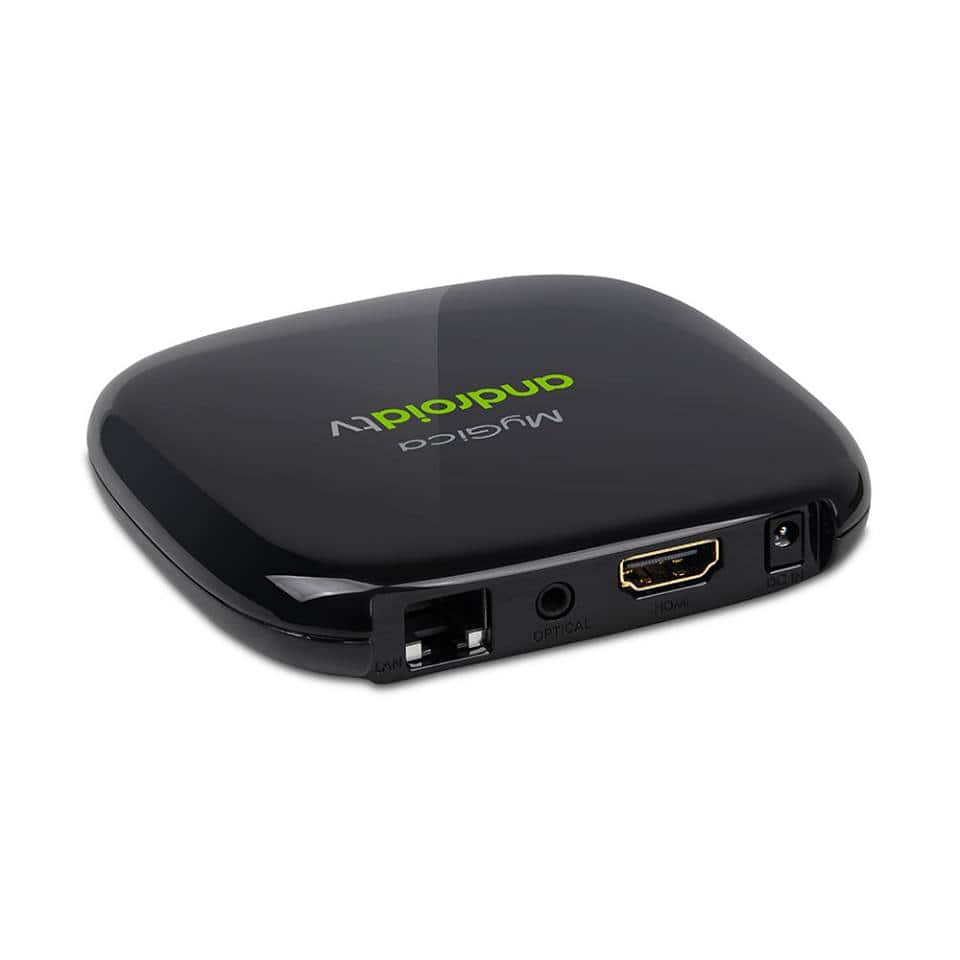 MyGica ATV495Max Android box South Africa is also among the bestselling devices in the market for its robust hardware and creative aesthetic design. The device also renders 4K graphics capabilities with sufficient storage to keep you entertained all day. Its dual gigabyte RAM also never disappoints. It costs about R1,499.
READ ALSO: KODI South Africa: Best KODI add-ons and their step-by-step installation process
Top in our category of Android TV box South Africa guarantees 4K display capabilities with 60 frames per second. These superior performance devices come at a fair price to make sure your home remains lit with breath-taking entertainment. If you are among those dying to heighten their home entertainment experience, then one of our Google-certified Android TV boxes is a perfect choice for you.