The South African music industry is quite diverse with different artists managing to curve their own unique space where they get to express their talents. The legendary and Grammy Award-winning singer, Miriam Makeba, is one of the greatest Afro soul artists worldwide. Other South African Afro soul artists are following her footsteps, releasing quality and content-filled music that is appreciated worldwide.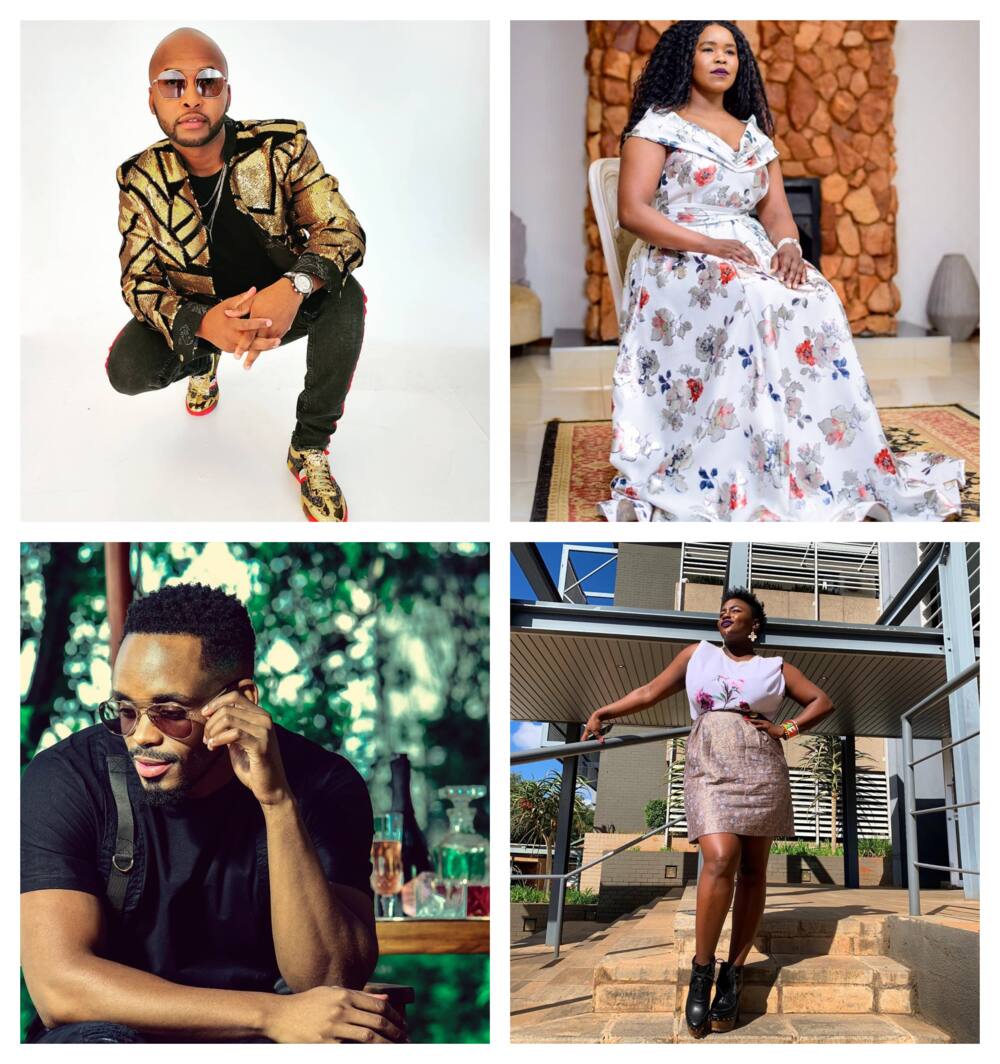 What is Afro Soul music? Afro-soul is a genre in music that combines the African sound with soul music, and it is among the music genres that feature the distinct African sound that has allowed it to have an international appeal. The genre is popular across Africa with the continent producing some of the best Afro Soul songs worldwide. Afro Soul music sometimes sounds better when performed live, and it requires an artist to be very talented vocally. At most times, an artist will have a band that plays different instruments while he/she sings.
READ ALSO: 15 famous South African musicians and celebrities who died poor
The top 11 South African Afro soul artists
Afro soul music South Africa is very popular, with some of the most successful entertainers in South Africa being Afro Soul artists. Moreover, some artists have fans beyond the continent. Most artists in this genre have an impressive vocal range, and they are some of the best singers in the continent. Here are the best 11 Afro soul artists in South Africa in no particular order.
1. Zahara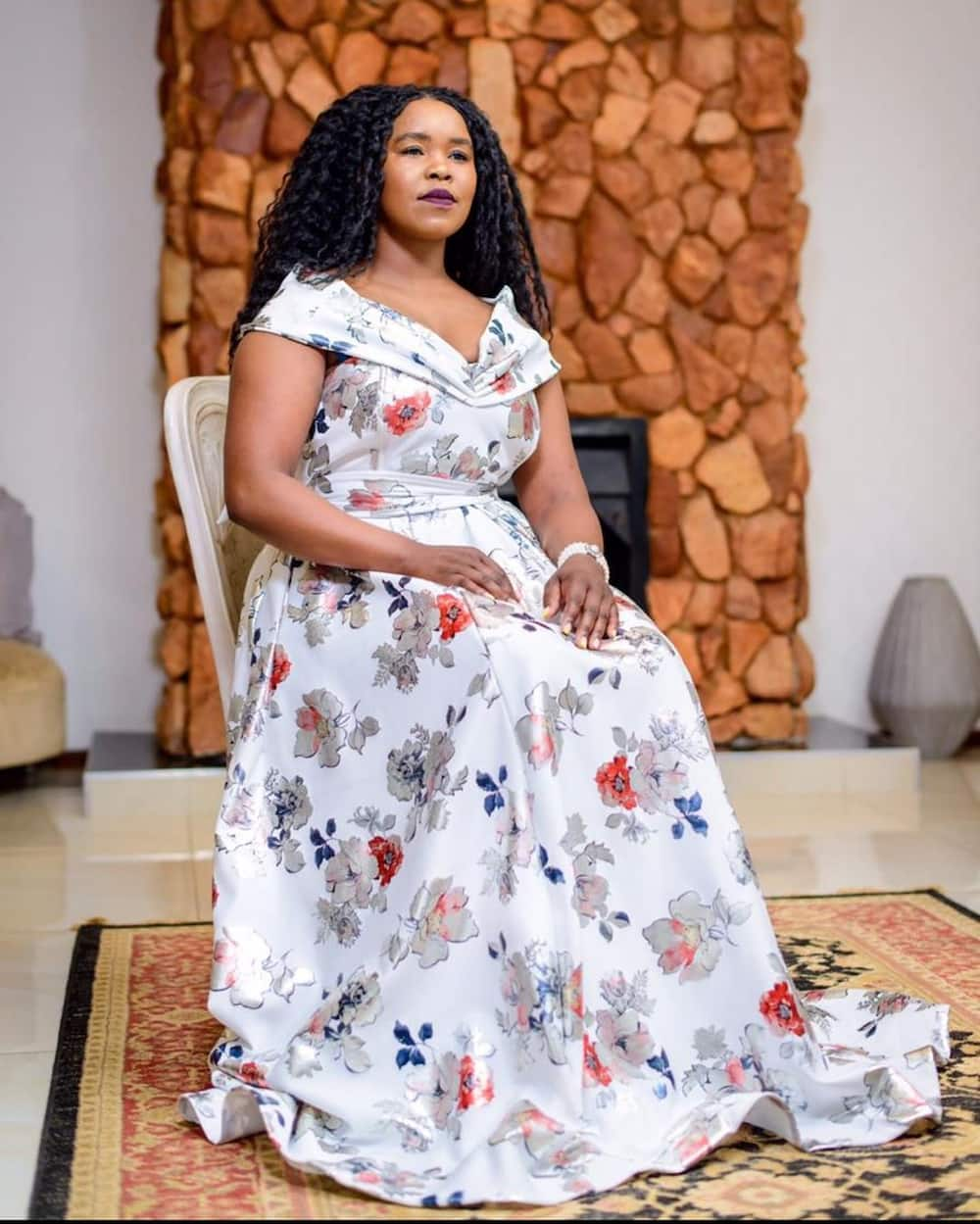 Bulelwa Mkutukana aka Zahara is one the most known Afro soul artist from South Africa. Zahara is a 30 year-old singer, songwriter, recording artist, and poet who was born in East London, Eastern Cape. She has performed all over the African continent.
Zahara is a part of Warner Music Group. Her big break came in 2011 when she dropped her debut album Loliwe. The album achieved double platinum status within 19 days, making her the second artist in SA to reach the status in record time, the other being Brenda Fassie. The album features her hit song 'Loliwe' that received airplay all over Africa. Zahara has won many awards including Album of the Year, Female Artist of the Year, and Best-Selling album in the 18th Annual South African Music Awards.
Twitter: @ZaharaSA
Instagram: @zaharasa
Here is a song from her most recent album 'Mgodi'.
2. Amanda Black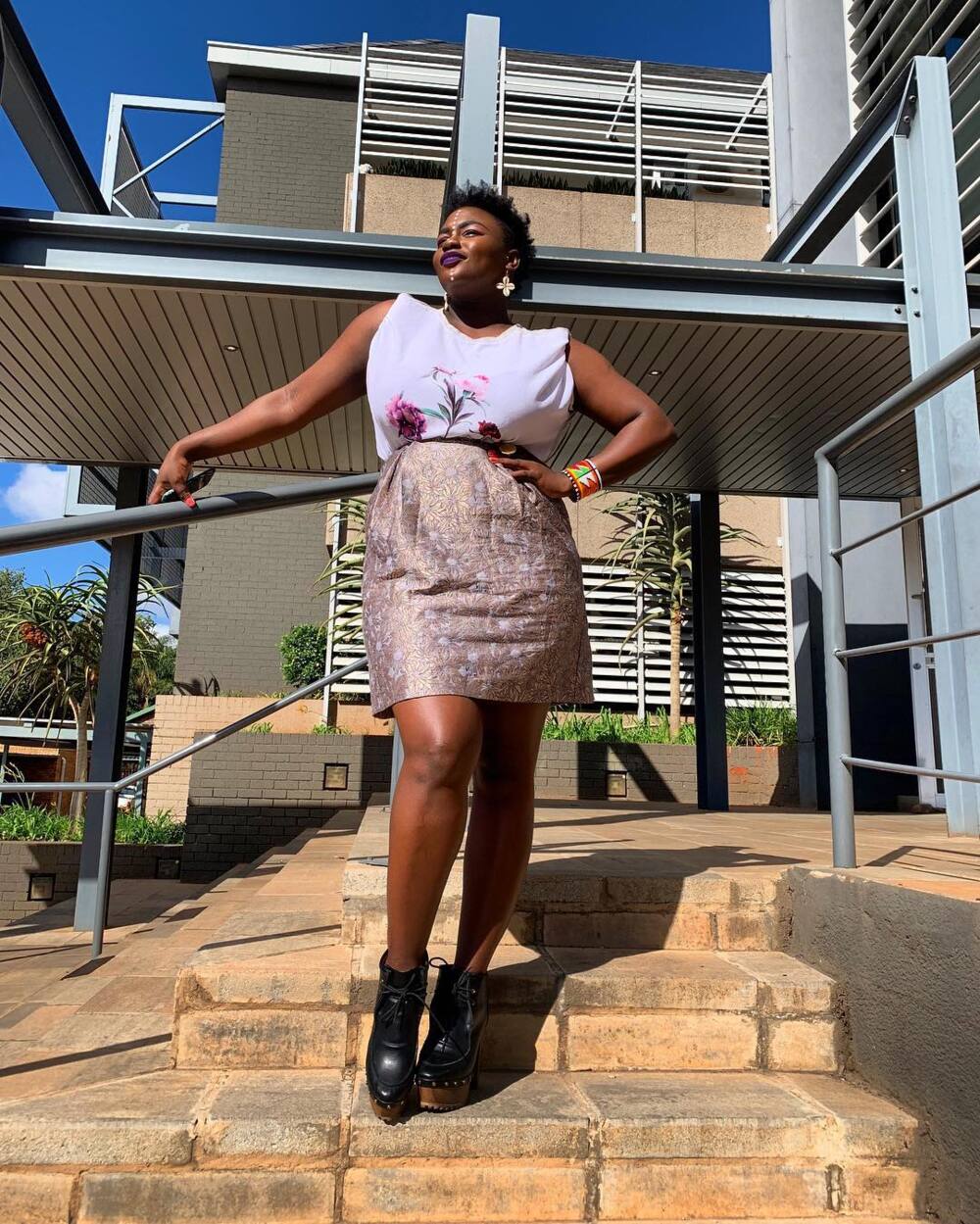 Amanda Benedicta Antony, famously known as Amanda Black, is a South African singer, and she is a part of Sony Music Africa. Amanda is a 26 year-old singer, songwriter, and recording artist who was born in Mthatha, Eastern Cape. She became famous after being part of season 11 of Idols SA, and in 2016, her debut album 'Amazulu' achieved platinum status in three weeks. Amanda is still a relatively new artist, and many are keen to hear what she has to offer when she drops her second album. She recently dropped a new single 'Thandwa Ndim'.
Twitter: @AmandaBlackSA
Instagram: @amandablacksa
3. Nathi
Nathi, whose full name is Nkosinathi Mankayi, is a 36 year-old singer and songwriter from Mthatha, Eastern Cape. Nathi's rise to fame was filled with many hurdles, including serving 4 years of prison time for a robbery-related offense. After being released from prison, he pursued his dream of becoming an artist. In 2015, he released his debut studio album 'Buyelekhaya', which had the hit song 'Nomvula' as the lead single. The album took six weeks before being certified platinum. Nathi won the Best-Selling Album and Best R&B/ Soul/ Reggae Album at the 22nd SAMAs. He has since then released two more projects, and his latest song is 'Iphupha Labantu'.
4. Lira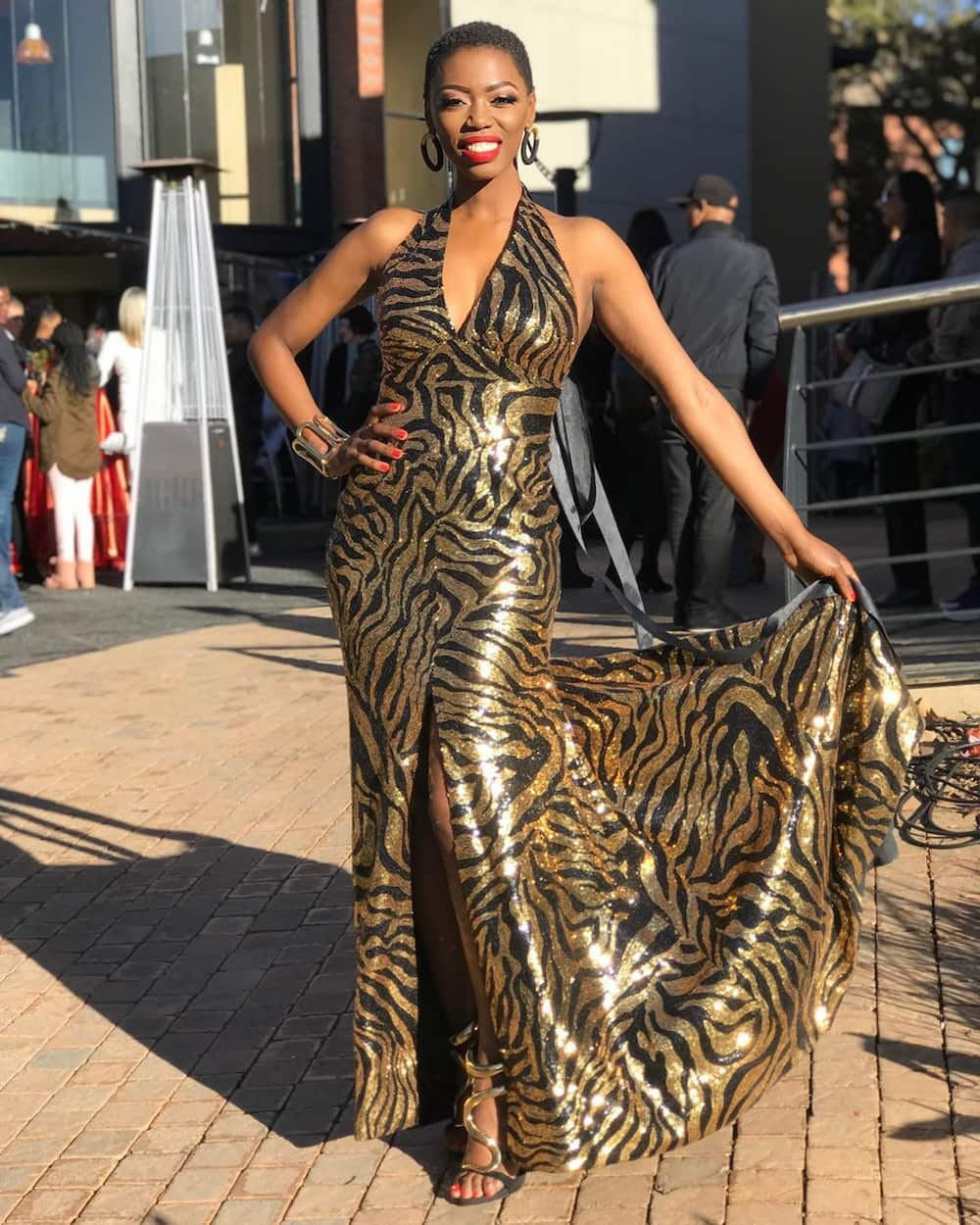 Lerato Molapo, famously known as Lira, is one of the well-known artists from South Africa. She was born in Daveyton, Johannesburg, and her influencers include the legendary artist Miriam Makeba, Stevie Wonder, Aretha Franklin, and Nina Simone. Lira released her first album 'All my love' in 2003. Several of Lira's albums include Feel good and Soul in Mind, which have been certified platinum. She also won many awards including Best African Act at the 2009 MOBO Awards and a nomination for Best International Artist at the 2012 BET Awards.
Twitter: @Miss_LIRA
Instagram: @miss_lira
Here is a track from her latest album 'Born Free'.
5. Vusi Nova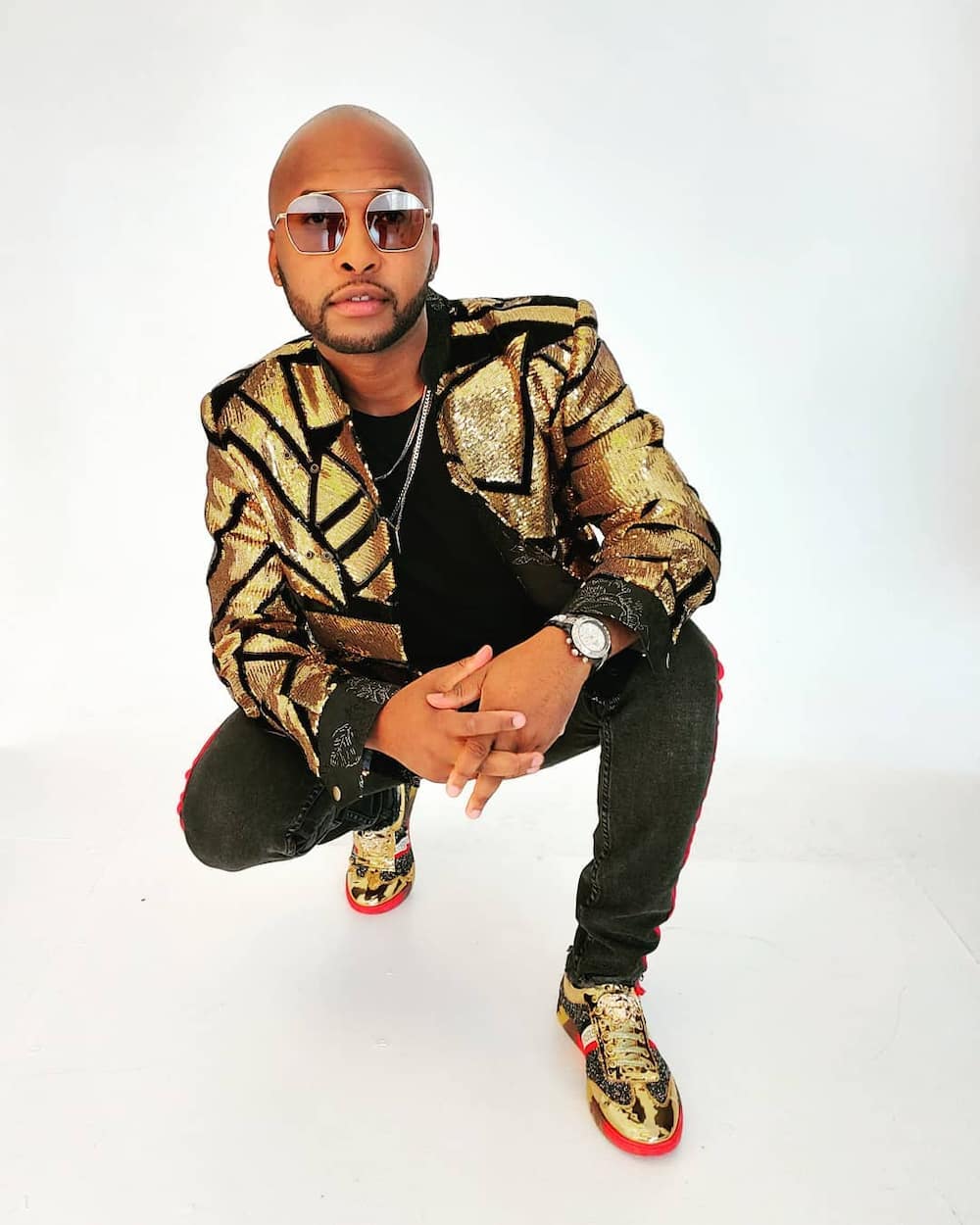 Vusi Nova is a singer and songwriter who was born in Port Elizabeth, South Africa. Vusi won the Best Afro Pop Album at the 2017 South African Afro Music Awards. Undoubtedly, he is one of the best male vocalists in Africa. His latest album is Manyan-Nyan, and it was released in 2018.
Twitter: @VusiNova
Instagram: @vusinova1
Here is a track from his latest album.
6. Donald
Donald Moatshe, known by his stage name Donald, is a 34 year-old singer, songwriter, recording artist, and entertainer who was born in Mantserre, North West. He runs his own record label D-Exclusive that he started in 2011. His debut album 'Know You Better' was released in 2010, receiving mixed reactions. Donald's second album, 'Train of Love', which had his hit song 'I Deserve', achieved the platinum status. He later released his third album 'Black and White in 2014 that has also achieved the platinum status. Donald has a unique voice and his productions are top-notch.
Twitter: @DonaldInDenial
Instagram: @donaldindenial
Here is his latest single Ngiyazfela featuring Mlindo the Vocalist.
7. Naima Kay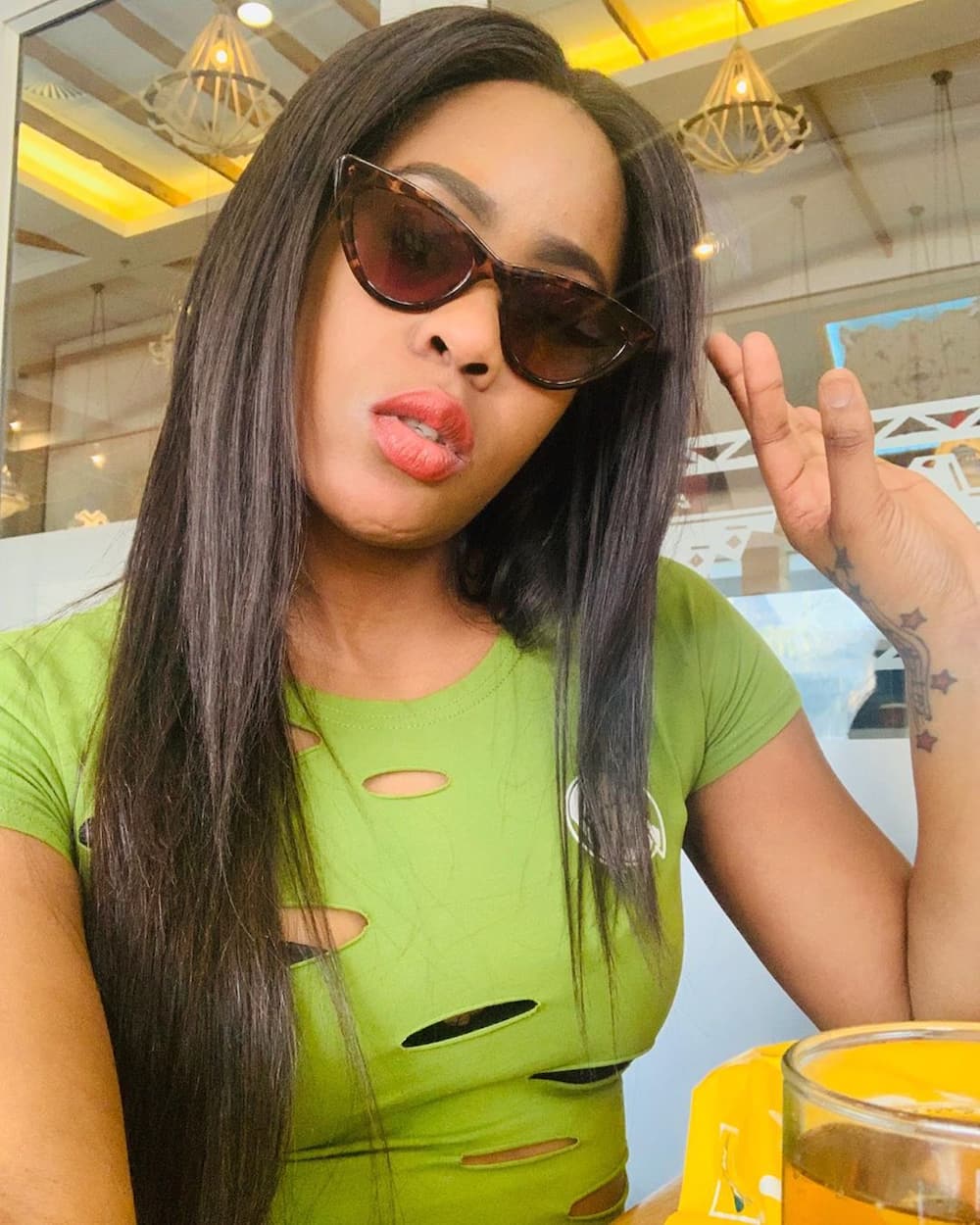 Naima Kay whose official name is Lungile Khumalo is a 28 year-old singer and songwriter who was born in Port Shepstone, Kwa-Zulu Natal. She is signed to Universal Music (Pty) Ltd. She released her last album 'All About Love" in 2016, and it featured the track 'Thando'. Naima has established herself and has been dropping projects consistently since the release of her first album in 2013.
Twitter: @naimakaysa
Instagram: @naimakaysa
Here is the Thando video:
8. Nomfusi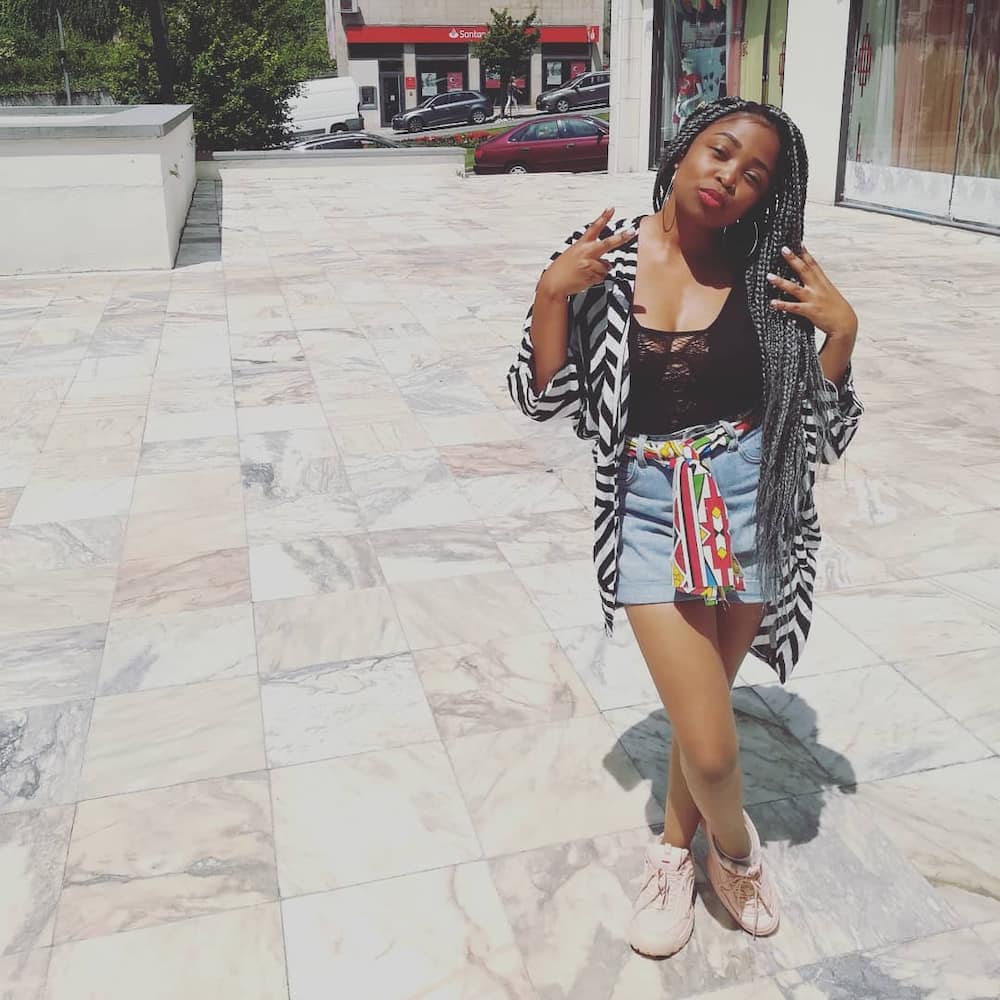 Nomfusi Gotyana aka Nomfusi is a singer and performer from Johannesburg, South Africa. Nomfusi dropped her debut album 'Kwazibani' in 2009, which earned her nominations for the Best Female Singer and Best Album at the Metro FM Awards. The album has the track 'Nontsokolo', which received a SAMA nomination. Nomfusi music is influenced by Mo-Town music. She released her last album 'African Day' in 2017.
Twitter: @NomfusiSA
Instagram: @nomfusi_ngonyama
9. Thandiswa Mazwai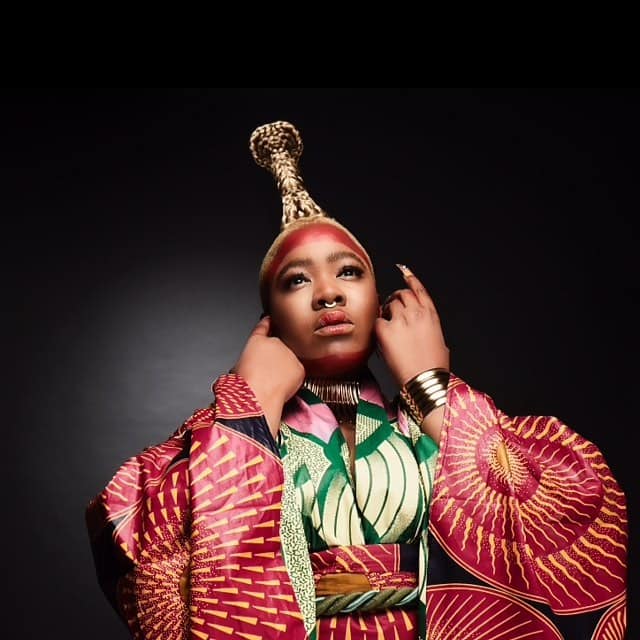 Thandiswa is a 43 year-old singer from Johannesburg, South Africa. She is also the lead singer of the popular South Africa kwaito group, Bongo Maffin. After dropping five albums with the group, Thandiswa decided to go solo in 2004, dropping her first album 'Zabalaza'. The album achieved double platinum status and won her the Best African Female award at the Kora award and four SAMAs. Her music is full of content with topics ranging from politics to feminism. Thandiswa Mazwai dropped her latest album Belede in 2016.
Twitter: @thandiswamazwai
Instagram: @thandiswamazwai
Here is a clip of her performing at the TED stage, which is a testament to her international recognition.
10. Simphiwe Dana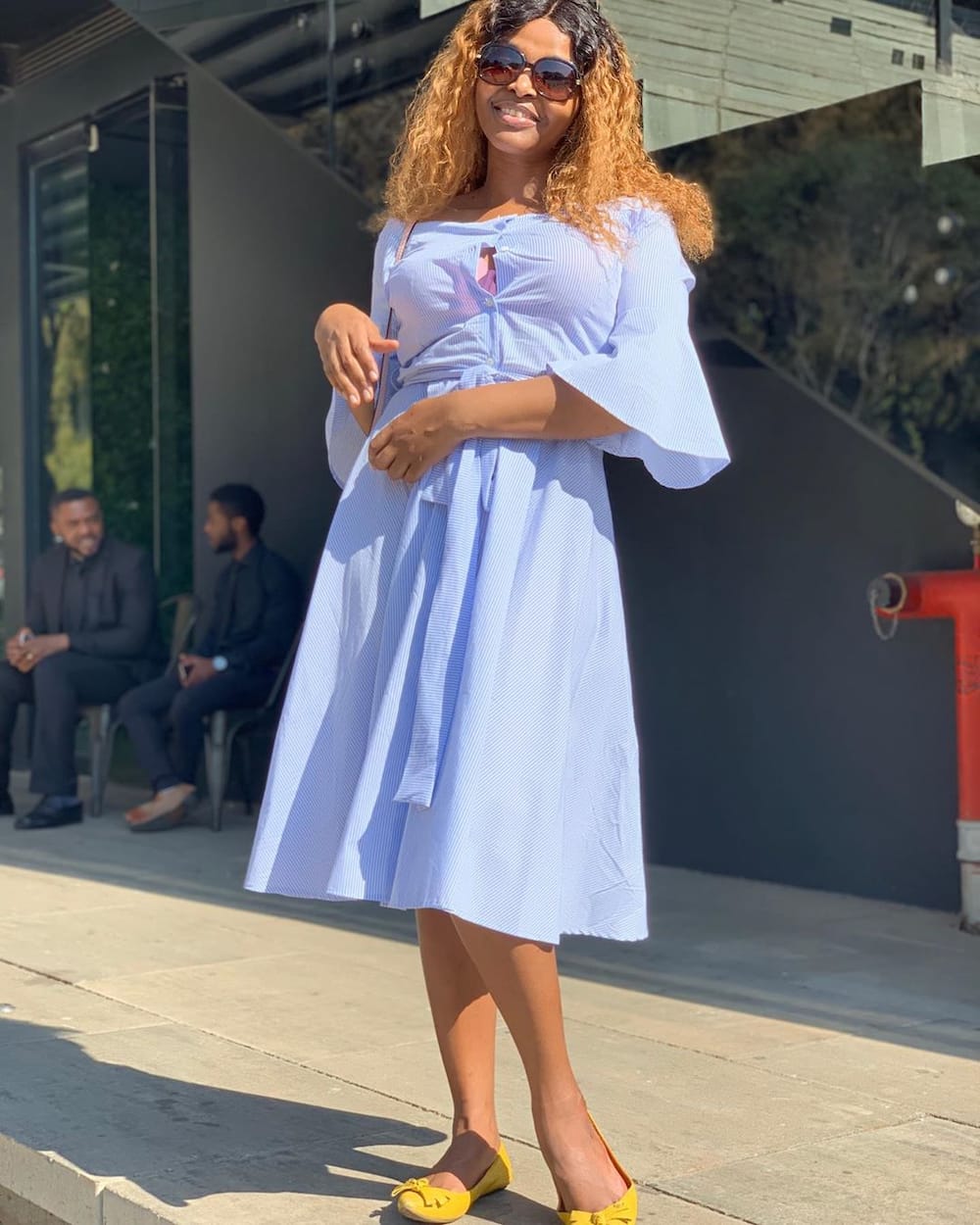 Simphiwe Dana is a singer, songwriter, and record producer who was born in Gcuwa, Eastern Cape. Simphiwe began her singing career performing at small clubs in Johannesburg, and her big break came when she dropped her debut album 'Zandisile' in 2004. The album earned her several awards including Best Newcomer and Best Jazz Vocal Album at the 11th South African Music Awards. Some called her the "New Miriam Makeba". She released her last album 'Celebrating Ten Years Live at the Bassline' in 2016, and it featured a compilation of some of her best works.
Twitter: @simphiwedana
Instagram: @simphiwedana
11. Brenda Mtambo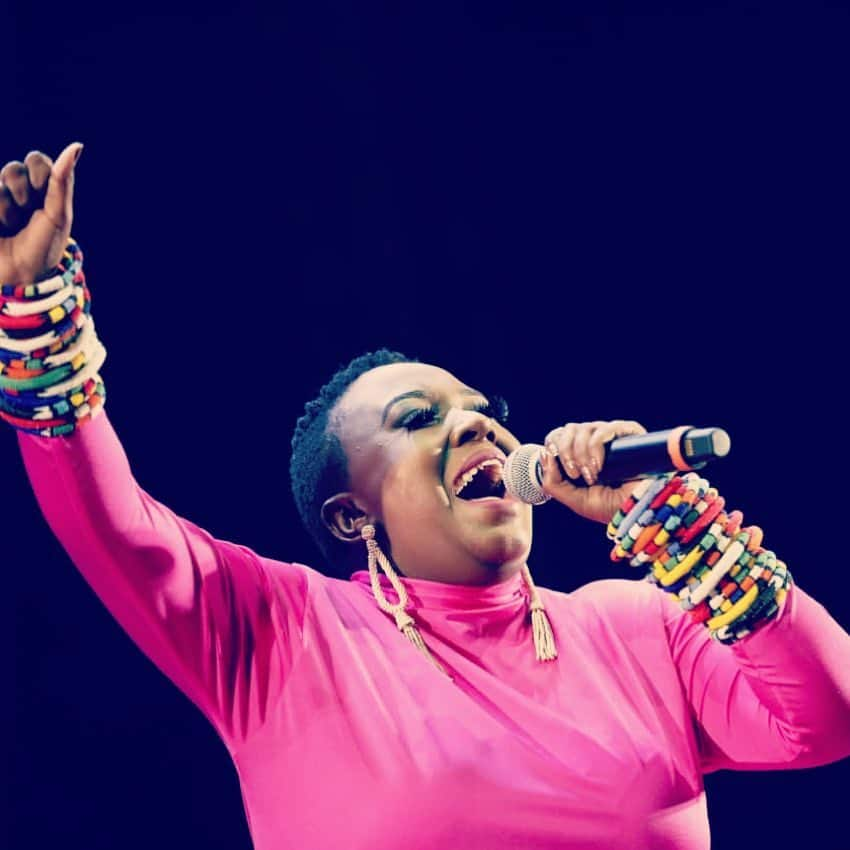 Brenda Mtambo is a singer who was born in Umlazi, KwaZulu Natal. She started off as a gospel singer, a part of the Joyous Celebration group. She, however, decided to go solo and has since released several albums. She released her debut album in 'So Much More' 2016. Brenda has a deep, distinct voice. Brenda's latest album "Ungowam' forever" was released in this year.
Twitter:@BrendaMtambo
Instagram: @brendamtambo
Her honorable mentions include:
Berita Afro Soul
Candy Tsamandebele
Eheka
READ ALSO: Top 20 curvy South African celebrities
Afrosoul is one of the original African sounding music. Based on the above list of top South African Afro Soul artists, it is evident that Miriam Makeba inspired many young people who want to reach some of her achievements. There are many local Afro Soul artists, and some of them might not have been mentioned here, yet they are very talented. Remember, talent alone does not translate to success, and hard work is necessary to succeed in entertaining and making an impact.
READ ALSO
The best tattoo artist and tattoo parlours in South Africa
South African bands that made it internationally
Connie Ferguson biography: age, daughters, husband, wedding, family, house and net worth
Top 10 richest rappers in South Africa
Bok Van Blerk biography: age, real name, wife, songs, albums, movies, and Instagram