My Identity telenovela has a fascinating line-up of episodes for its fans this February. It is devastating for Dayawanti after receiving Asha's death report. Will Avni find out what happened to Asha? My Identity teasers for February 2021 will fill you in on more details.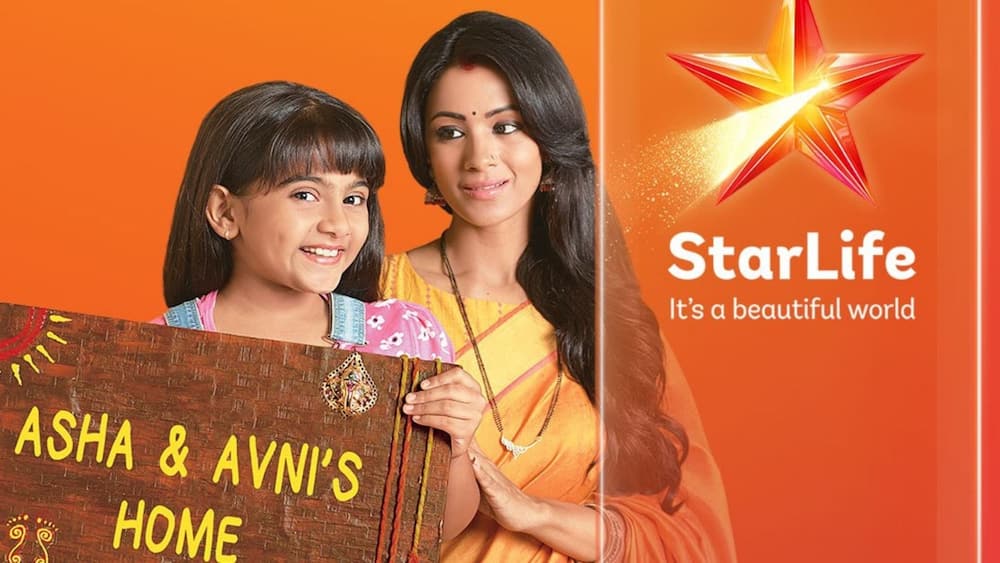 My Identity storyline features a complicated love story that goes through a lot of obstacles. Not everyone supports Neela's relationship with the Mehtas. Is Neela going to heed to Hasmukh's plea, or will she turn a deaf ear?
My Identity February 2021 teasers
The soapie has intriguing drama that will keep you and your loved ones glued to the screen. Will Ashish go on with his plan to commit suicide? What will happen to those around him? Read on for more details.
Episodes 96 - 97 - Monday, 1st of February 2021
Avni takes care of her younger brother Aman, and Neela stops Ashish from ending his life. Dayawanti takes Avni's baby brother away from her.
Avni takes reporters with her to the Mehta House in a bid to have Dayawanti accept her. Will her plans melt Dayawanti's heart and have her change her mind? Will Avni get a chance to live with her younger brother once again?
Episodes 98 - 99 - Tuesday, 2nd of February 2021
Hasmukh pressures Neela to cut off her ties with the Mehtas. Meanwhile, Ali finds his way to the storeroom through the window.
Dayawanti is alarmed after the news of Asha's death report gets to her. Later, Neela hands over Aman to his sister, Avni.
Episodes 100 - 101 - Wednesday, 3rd of February 2021
Ali enters the Mehta House secretly in a bid to rescue Avni in the storeroom. Later on, Avni and Ali stick Asha's pictures all over the house.
Dayawanti permits Avni to have Asha's pictures in her room. Later on, she instructs Bhima and Hari not to offer Avni any food. Will they heed to Dayawanti's directives?
Episodes 102 - 103 - Thursday, 4th of February 2021
Neela sets Avni free from the storeroom and informs the inspector that it is Dayawanti who is responsible. However, Avni lies to the inspector that Dayawanti takes excellent care of her.
When Avni fails to answer her phone calls, Fatima, Ali, and Tiku check on her. Dayawanti requests Avni to oust Fatima.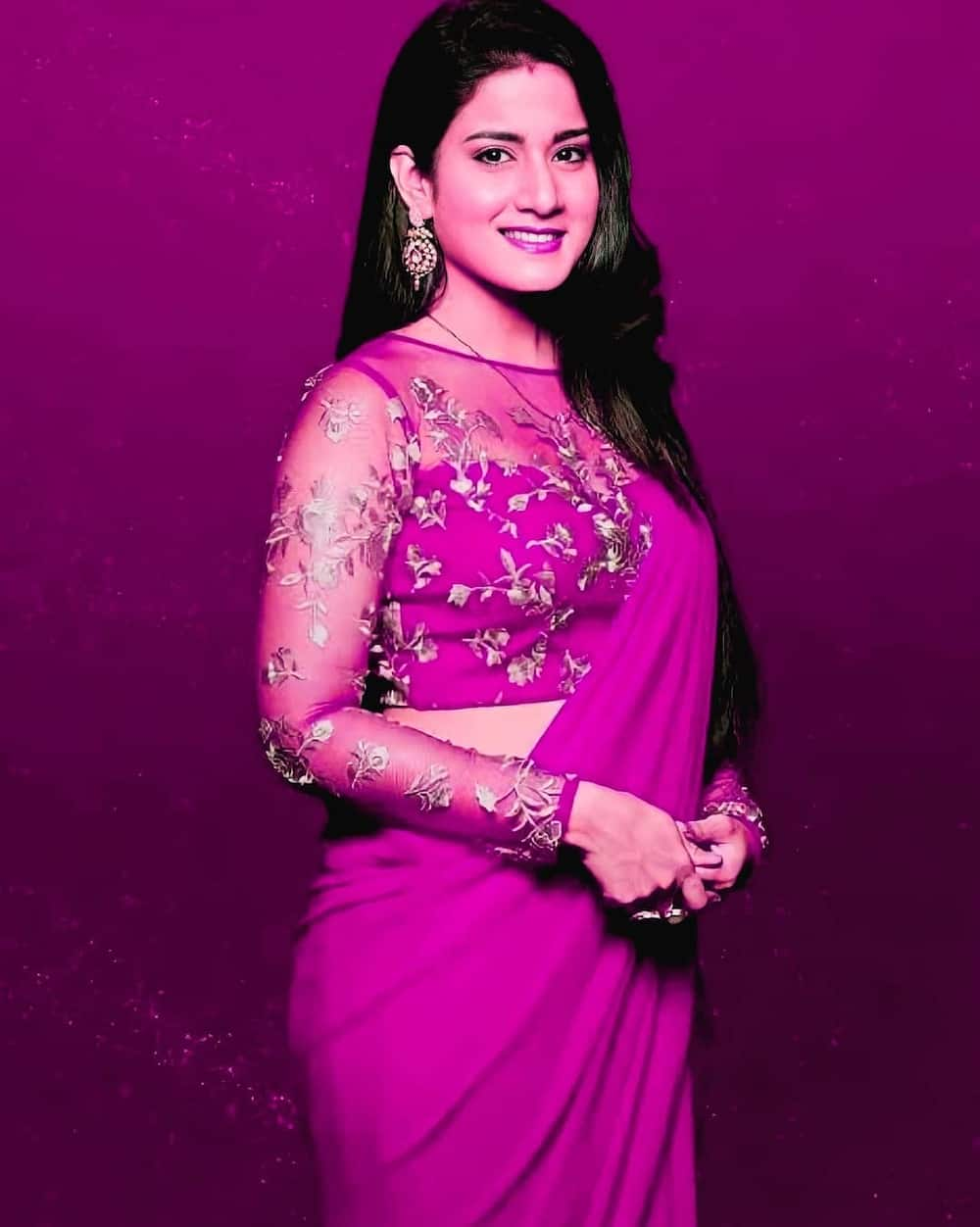 Episodes 104 - 105 - Friday, 5th of February 2021
Diksha lays her eyes on Asha's death report. Neela gives Avni permission to visit the hospital and pick the report. Later on, Avni gets the document, but something is not right!
Avni files a complaint to the police regarding the fake e-mail and requests them to arrest Dayawanti. Dayawanti finds out that Avni is at the police station. What will she do next?
Episodes 106 - 107 - Saturday, 6th of February 2021
Avni fails to succeed in escaping from the goons. Neela is shocked after learning that Dayawanti has filed a complaint against her. She is taken into custody for interrogation.
Avni races against time to make it to the Maamkaran ceremony taking place at her house.
Episodes 108 - 109 - Sunday, 7th of February 2021
Dayawanti declines to name Asha's son Aman. The inspector informs Avni that someone has damaged the proofs of Asha's death from the hospital. Neela escorts Avni to her new room.
Riya eavesdrops Dayawanti's plan to destroy Avni and Neela's friendship. Avni finds Aman with Riya after looking for him.
Episodes 110 - 111 - Monday, 8th of February 2021
Avni's pet helps Ali access her room to give her a new phone. Later, Aladdin shows up and introduces himself as Inspector Pappy Singh, and his presence insinuates that Dayawanti is in trouble.
Aladdin asks Dayawanti to relocate Avni to another room, and Neeli gets excited when she recognises Aladdin. Later, Ali finds Aladdin in Avni's room, and it shocks him.
Episodes 112 - 113 - Tuesday, 9th of February 2021
Aladdin joins Avni in celebrating Aman's birthday, and the Mehtas discover the business rival's identity. Later, Inspector Joshi calls Avni, and the phone call leaves her bummed.
Avni expresses her gratitude to Aladdin for helping her start her company. Later, Avni starts to think that Asha's accident was planned.
Episodes 114 - 115 - Wednesday, 10th of February 2021
Avni joins forces with Aladdin to set up a trap for Diksha. Meanwhile, Dayawanti realises that Aladdin is Pappy Singh, and the discovery makes her believe that she is being lured.
Dayawanti instructs her men to drug and kidnap Aladdin.
Episodes 116 - 117 - Thursday, 11th of February 2021
Avni and Ali join forces to come up with a plan to rescue Aladdin. Later, the inspector reaches out to Avni to inform her about the case's progress and the discovery of new evidence to incriminate Dayawanti.
The doctor dupes the inspector and Avni about Dayawanti's visit to the hospital. Meanwhile, Aladdin regains consciousness and opens up about the details of the consignment with Avni.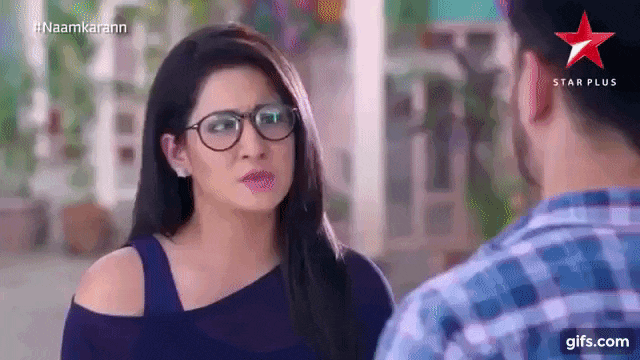 Episodes 118 - 119 - Friday, 12th of February 2021
The inspector crushes Avni's heart when he declares Asha's case closed based on the medical report. Later, Ali, Akash, and Avni succeed in escaping with the consignment.
Avni opens up to Ashish about Dayawanti's dubious acts and her decision to file a case against her.
Episodes 120 - 121 - Saturday, 13th of February 2021
Aladdin and Avni meet with the driver who was driving Asha's car on the day of the accident. The driver opens up to them about the events that led to the accident. However, he refuses to testify against Dayawanti.
Ali and Avni sneak into Dayawanti's bedroom to look for evidence, although Jamla locks them up!
Episodes 122 - 123 - Sunday, 14th of February 2021
Avni informs the inspector about the new evidence against Dayawanti, although the inspector shocks her when he arrests Neela.
Dayawanti opens up to Diksha about her new plans against Aladdin and Avni. Later, Neela shocks Dayawanti when she reveals her decision to help reopen Asha's case.
Episodes 124 - 125 - Monday, 15th of February 2021
Hemant helps with Neela's release, and Avni gets excited when she realises the new development in Asha's case.
Diksha murders Hemant! Meanwhile, a spy tries to extort Dayawanti in exchange for the CCTV footage.
Episodes 126 - 127 - Tuesday, 16th of February 2021
Dayawanti shouts at Diksha for neglecting her work. Later, Akash opens up to Avni about his plan to make Dayawanti confess all her crimes.
A lawyer informs Neela about the details of Hemant's will. Meanwhile, Ali and Avni are impressed when Dayawanti eats spiked food.
Episodes 128 - 129 - Wednesday, 17th of February 2021
Dayawanti's hallucinations progress and she complains of Asha's spirit being in the room. Meanwhile, Ali and Avni rejoice at the success of their plan. Later, Avni insists on knowing what Dayawanti is seeing.
Avni asks her mother's spirit to appear before her. Meanwhile, Asha's spirit continues to haunt Dayawanti.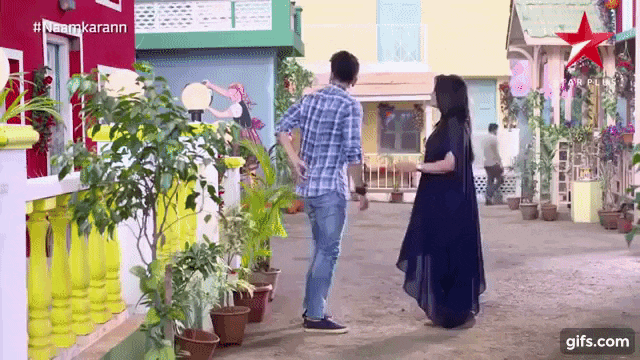 Episodes 130 - 131 - Thursday, 18th of February 2021
Dayawanti asks Jamla to watch Avni, and Ali persuades Avni to stick to the plan and ensure that Dayawanti confesses her crimes.
Dayawanti sees Asha carrying Aman, and it makes her panic. Meanwhile, Avni consumes food mixed with medicine, which worries Ali.
Episodes 132 - 133 - Friday, 19th of February 2021
Ali and Avni record Dayawanti's confession, and later, the inspector reaches out to Avni to inform her about Dayawanti's decision to prepone her court hearing.
Avni joins Neela, Dayawanti, and the other people in the courtroom. When Ashish shows up, he draws everyone's attention, and they wonder whose side he will take.
Episode 134 - 135 - Saturday, 20th of February 2021
Neela gets charged for Asha's murder, and the judge's decision crushes Avni. She curses inspector Joshi for destroying all the proof she had collected.
Neela, Avni, Ali, and Aladdin rejoice when Dayawanti gets sent to jail. Later, Jamla goes to visit Dayawanti in jail.
Episodes 136 - 137 - Sunday, 21st of February 2021
Dayawanti brainwashes Ashish about Avni. Later, Avni goes back to Asha's house with Aman, her younger brother.
Ashish accuses Avni of killing Asha. He goes ahead to provide incriminating evidence against her to the police.
Episodes 138 - 139 - Monday, 22nd of February 2021
Avni seeks refuge in a truck with her baby brother, and when the truck driver leaves with Aman, she panics.
Dayawanti's associate helps Avni find her brother, and the inspector arrests Tiku to question him about Avni.
Episodes 140 - 141 - Tuesday, 23rd of February 2021
Aladdin shows up on time to rescue Aman and his sister from Dayawanti's plan, although Dayawanti declares war.
Ashish shoots at Aladdin when he attempts to run away from him and the police. Meanwhile, Neela calls Dayawanti out for mistreating her granddaughter.
Episodes 142 - 143 - Wednesday, 24th of February 2021
Ashish takes Aman away from Avni, and the police arrest her. Later, Neela asks Ashish to sign the divorce papers.
Inspector Rathore urges Avni to stand by her truth, although Dayawanti hires a shooter to murder her. Later, Diksha begins to raise eyebrows about Dayawanti.
Episodes 144 - 145 - Thursday, 25th of February 2021
Dayawanti instructs the shooter to ensure that Avni dies before her eyes. Meanwhile, Neela races against time to rescue her.
Inspector Rathore shows up on time and rescues Avni from the goons, although he gets shot. Neela takes Avni to a safe place, although she worries about her safety.
Episodes 146 - 147 - Friday, 26th of February 2021
Dayawanti and Diksha find out about Avni and Neela's plan to secretly relocate to the USA.
Diksha and Dayawanti agree to kill Neela and Avni and keep it a secret.
Episode 148 - 149 - Saturday, 27th of February 2021
Dayawanti pulls the trigger at Avni before she drowns in the river.
Neil rescues Avni from drowning and rushes her to a hospital. He tries to reach out to Ali, and Ali worries about their whereabouts.
Episodes 150 - 151 - Sunday, 28th of February 2021
Neil attends to Avni's wound, and later, introduces himself as a policeman.
Neil gets invested in Avni's case, and Neela helps her get over the traumatic experience.
What happens to My Identity characters?
The drama in the main character's life and her younger brother continues to unfold in the February episodes of My Identity soapie. Here is a clear glimpse of what you should look forward to during the month from the characters.
Avni
After Asha's death, she gets invested in finding out the truth, and her escapades lead her to her grandmother, Dayawanti. The journey to seek justice proves to be a hard one, and Dayawanti gets away with all the accusations. Dayawanti turns her father against her, and Ashish instigates her arrest. Later, Dayawanti attempts to kill, but she proves to be a cat with nine lives. The traumatic experience weighs her down. Will she give up on the course after surviving the life-threatening ordeal?
Dayawanti
Dayawanti engages in heinous acts; she locks Avni in a room and tortures her. When the police show up, she makes her lie that she is kind to her. Later, Avni devises a plan to make her confess, and when she does, she ends up in jail. However, she goes on with her evil plan and nearly kills her.
Did you enjoy My Identity teasers for February 2021? The drama continues to unfold as it gets more interesting with its twists and turns! Get to learn more about Asha's death and the drama that it brings. Tune in to Star Life from Mondays to Sundays at 20h00 and 20h30 for more details.
READ ALSO: Brave and Beautiful teasers: February 2021
Briefly.co.za recently highlighted what is coming up on Brave and Beautiful teasers February 2021. The drama at the Colonel Zorwar Shergil mansion gets better in February episodes. Anand tries to make Kittu jealous and later signs the divorce documents. Any efforts to save his marriage with Kittu fail as he remains adamant and refuses to take her back. Will they ever mend their relationship?
Brave and Beautiful Starlife storyline centres on the lives of Shraddha, Kunal, Kritika, and Anand. They find themselves in compromising situations while trying to solve each others' marital issues. Will they ever find a lasting solution to their marriage and family problems?