Top 15 South African bloggers and influencers to follow in 2021
Advancement in technology has made it easy to access information across the globe. To get the trending information in a much easier way, people can follow bloggers and influencers. They make information readily available for their audience. With many South African bloggers to follow in 2021, readers are certainly spoiled for choice. The country offers talented bloggers that you need to know.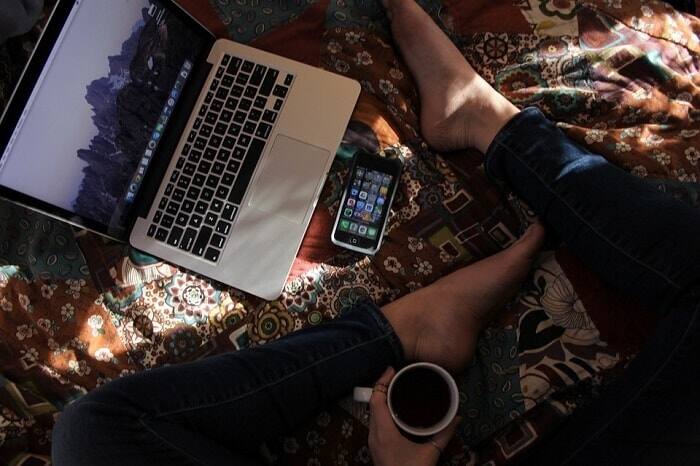 By following one's social media account, you gather information concerning health, beauty, travel, lifestyle, and more inspiring topics. This article focuses on the top 15 South African bloggers to follow in 2021. It contains details about their lives and career. Also, you will get to know how they use Instagram, Facebook, YouTube to relay their information.
South African bloggers network is a group of talented and skilled individuals who invest their time and money to come up with day-to-day content. The content usually revolves around interesting things in all spheres. After gathering and compiling this information, they share it to respective social media platforms, attracting thousands of views, followers, and likes.
South African Instagram influencers
Below are some of the Instagram influencers in South Africa. They are ranked going by their followers.
1. Boitumelo Thulo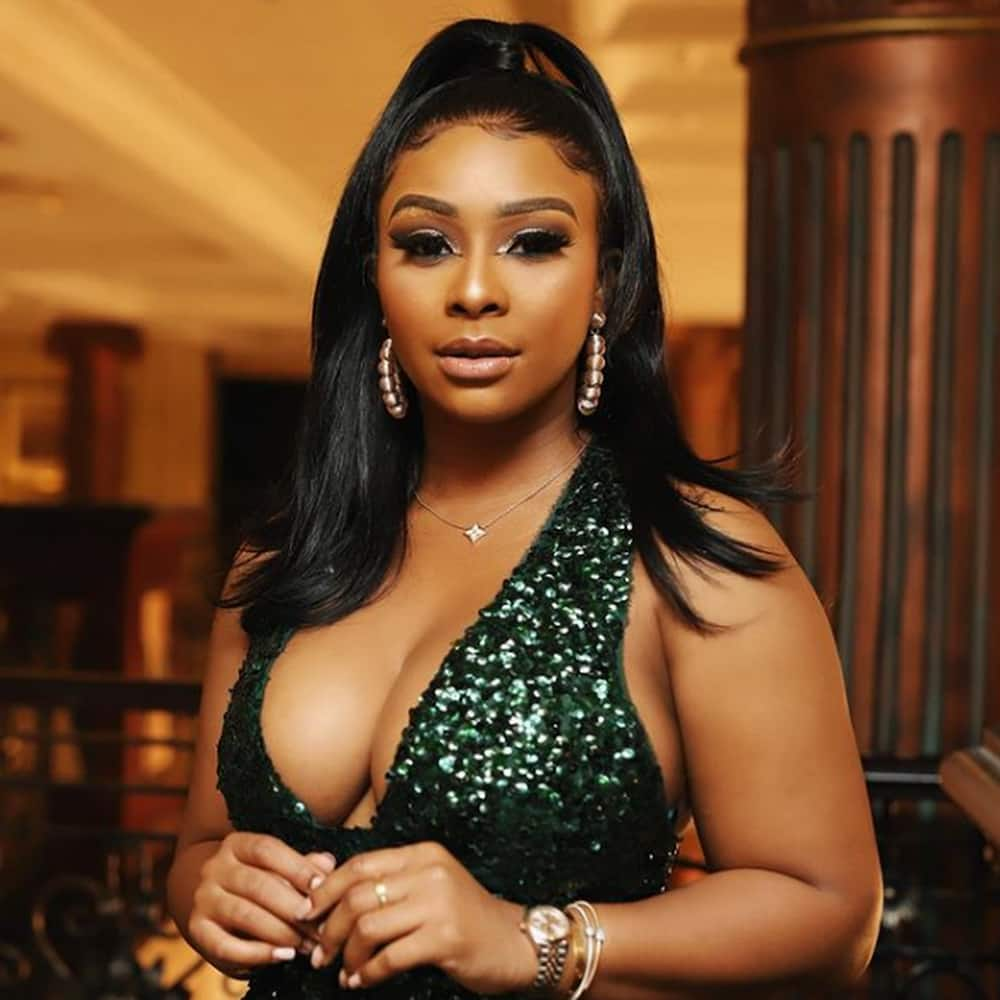 Thulo, popularly known as Boity, is a South African television personality, rapper, actress, businesswoman, and model. She inspires her fans by her success journey, where she proved that embracing passion and hard work is rewarding and can take you places. In 2019, she was named as one of Forbes Africa's 30 Under 30 for her contribution to the music and entertainment industry. Boity currently has 4.7m followers.
2. Refiloe Phoolo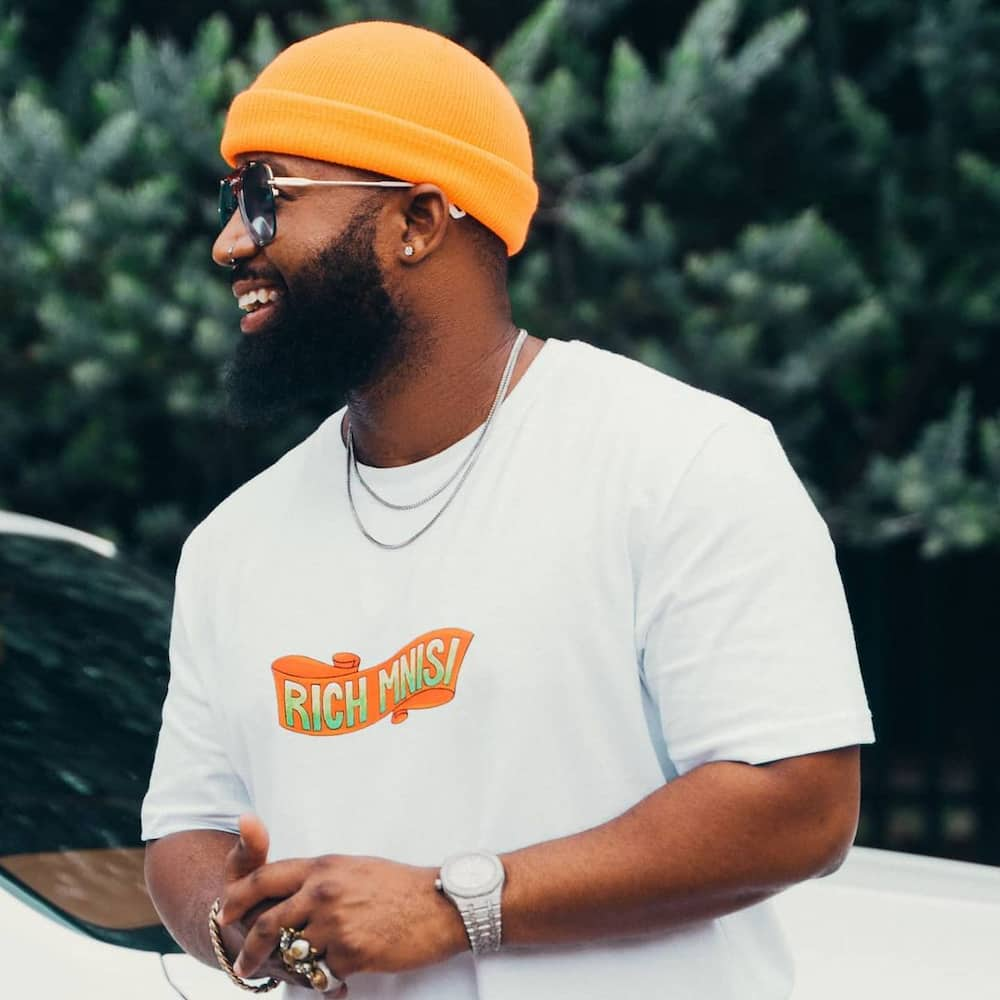 Refiloe Maele Phoolo, popularly known as Cassper Nyovest, is a South African rapper, record producer, songwriter, and entrepreneur. The influencer was born and raised in Mahikeng, North West. He is regarded as one of the most successful artists in South Africa. He runs his record label, Family Tree Records, which he established in 2014. Cassper Nyovest has 4.4m followers on Instagram in 2021.
3. Bonang Matheba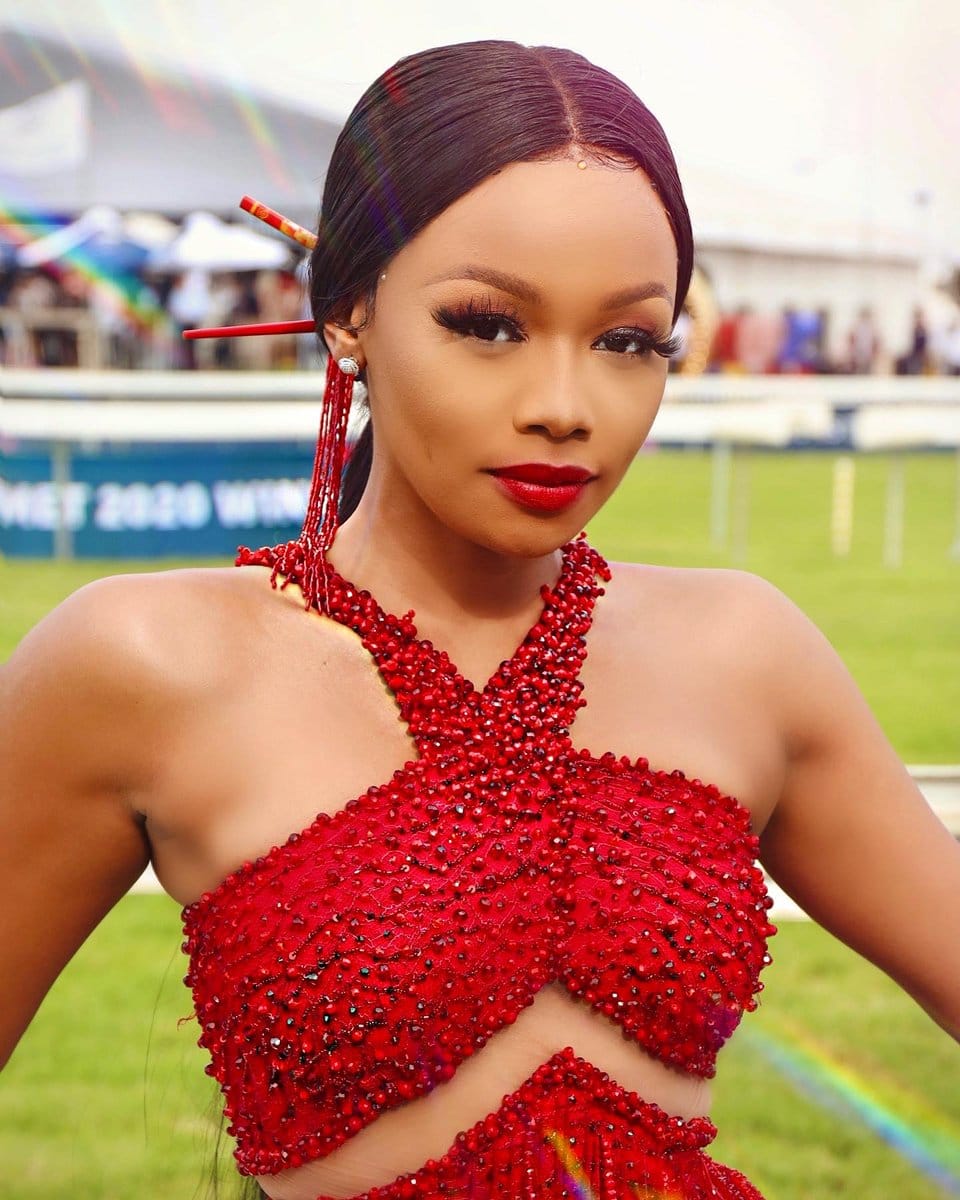 Bonang Dorothy Matheba is a South African television presenter, radio personality, businesswoman, model, producer, and philanthropist. Bonang is a multi-award winner famous for her strong work ethic and determination to follow her dreams. She is well known to her fans as Queen B. Queen B is also known for her exceptional presenting skills and signature voice. She has 4.2m followers on Instagram.
4. Minnie Dlamini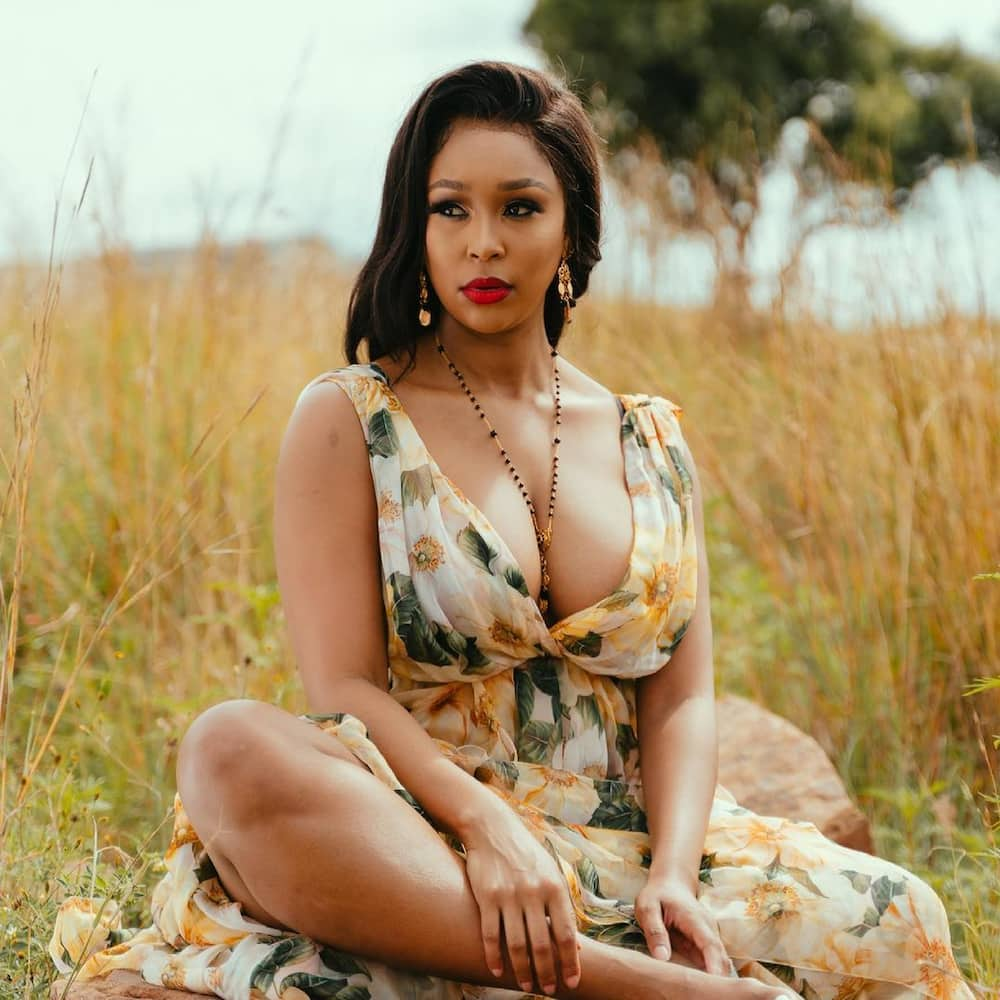 Minenhle Jones nee Dlamini, better known as Minnie, is a South African on-air personality, actress, and model. In 2010, she was selected as the new presenter for the SABC 1 Friday live-music show Live Amp. She has 4.2m followers on Instagram.
5. Natasha Thahane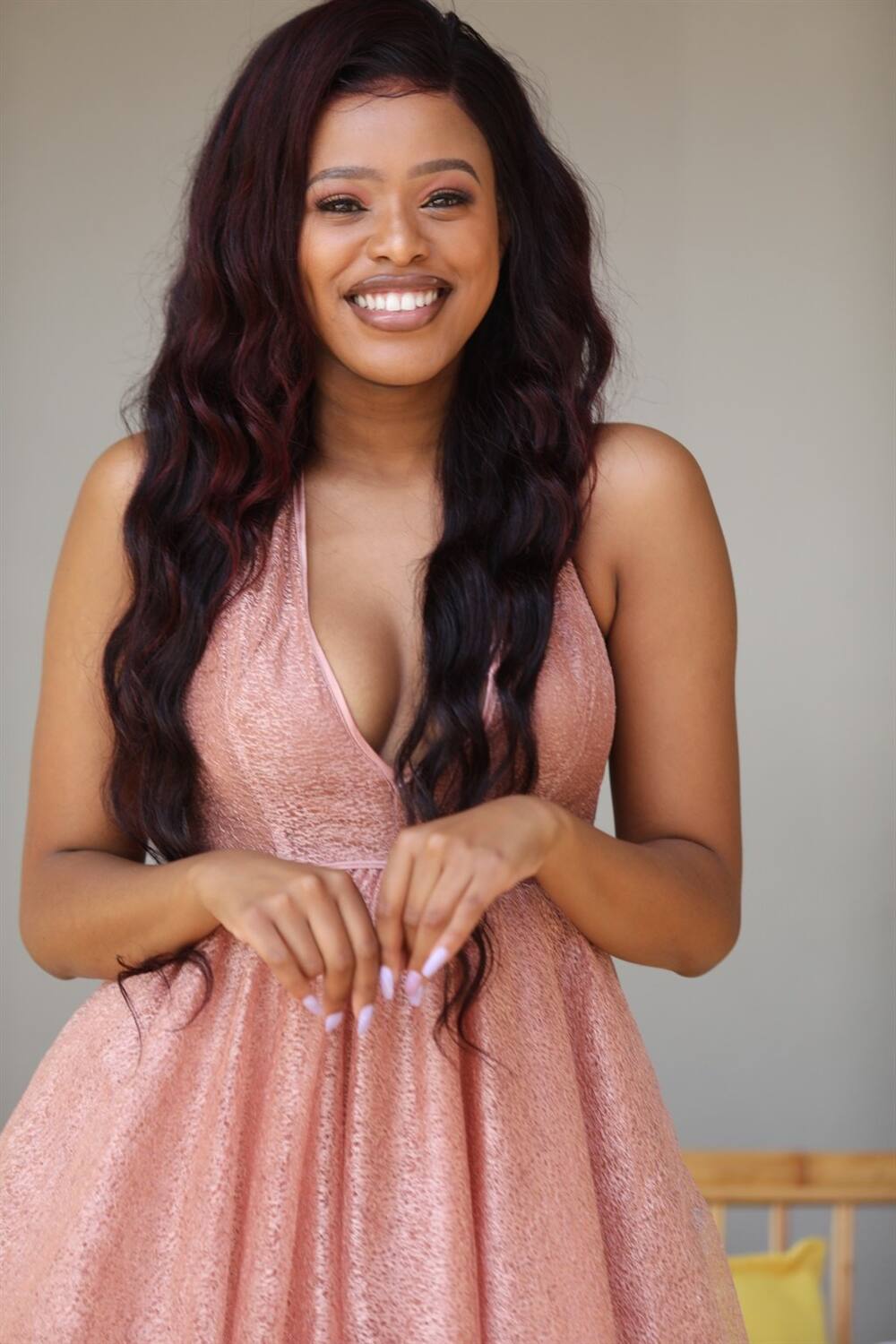 Thahane is a famous South African actress, social media personality, and model who has appeared in various shows. As a model, she has received multiple offers of ad commercials and has top clients list, including ABSA, Steers, McDonald's, among others. She boasts 4.1m followers on her IG account.
6. Pearl Thusi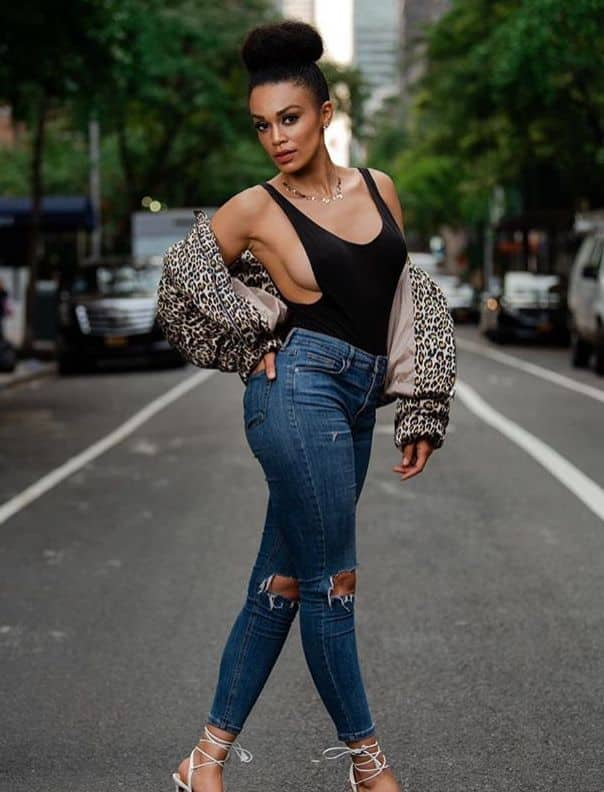 Sithembile Xola Pearl Thusi is a South African actress, television host, and model and radio personality born May 13, 1988. She is known for her appearance in the BBC comedy-drama series, The No., where she played Patricia Kopong. She has 3.8m followers on Instagram.
Top South African YouTubers
YouTube has created a good platform for artists to post content and earn from it. Some have taken it seriously, and they earn a lot. Below is a list of South African top YouTubers.
7. Trevor Noah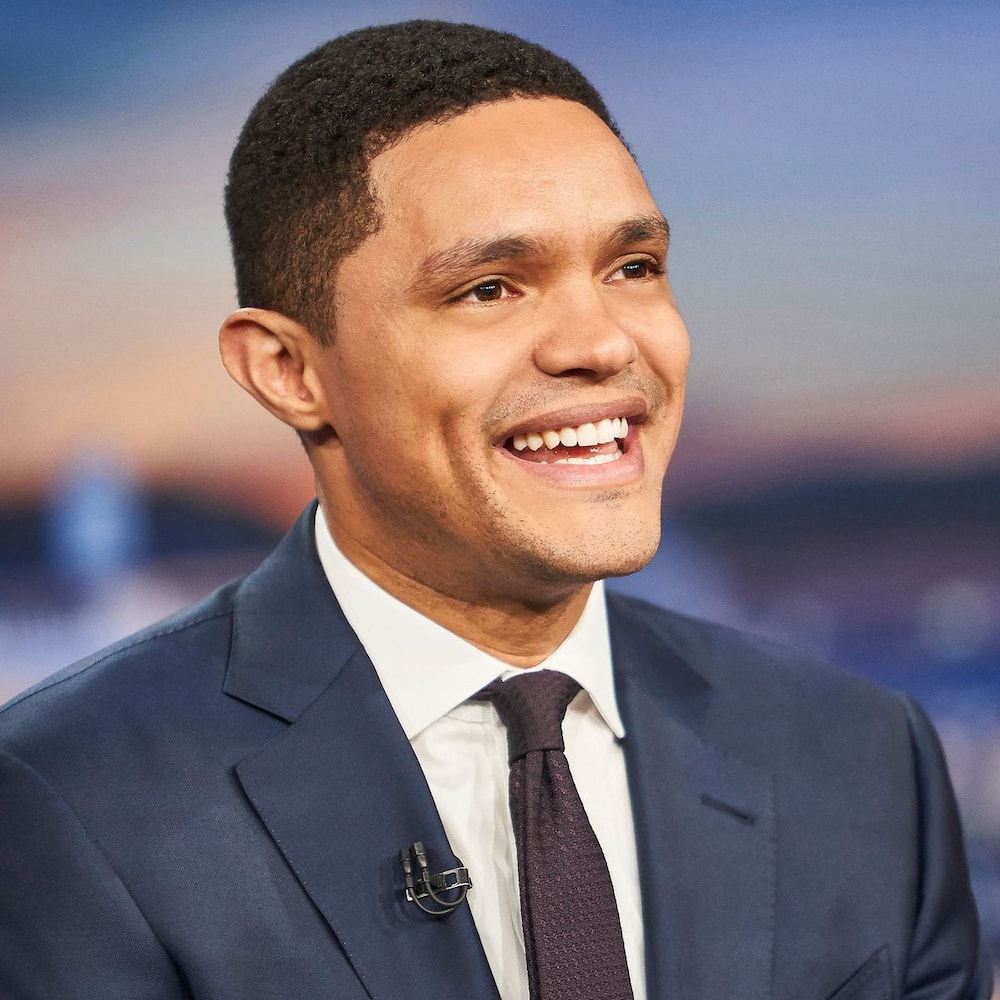 Trevor is a South African comedian, producer, TV host, political commentator, writer, and actor. He also hosts a daily show that has attracted millions of viewers worldwide, making him one of the famous online personalities in and beyond South Africa. His YouTube channel has attracted above 6 million subscribers. He uses the platform to preview his comedy specials and to popularise his late-night show.
8. Caspar Lee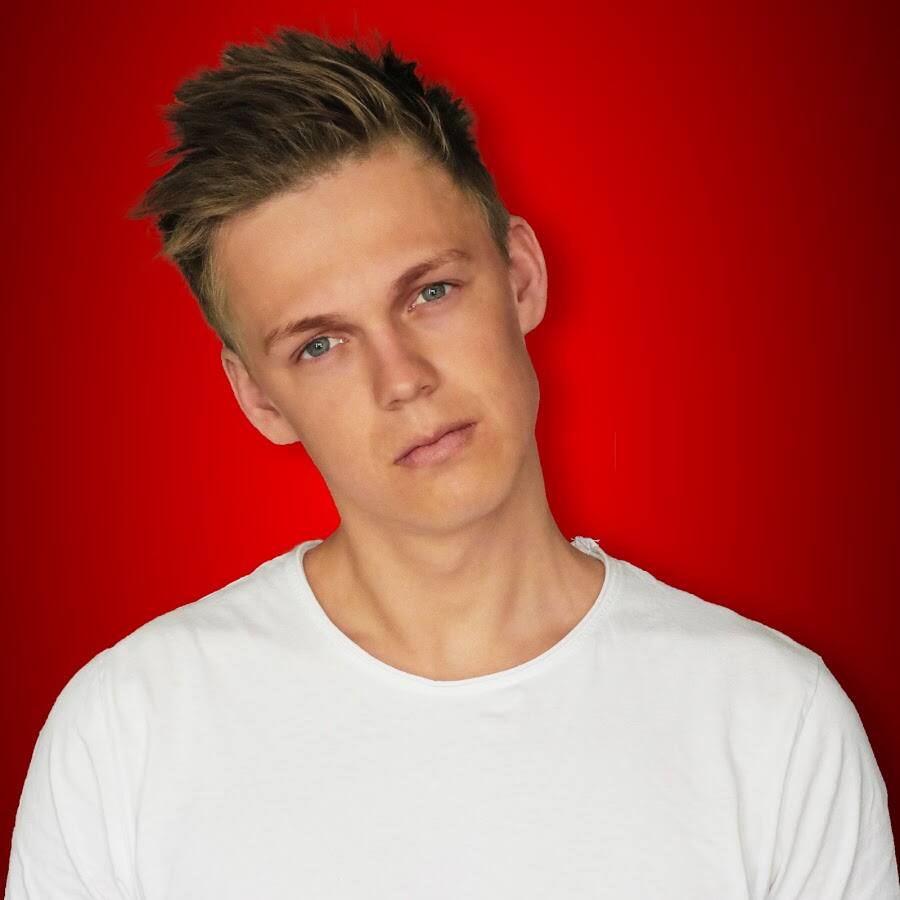 Caspar Richard George Lee is a British-South African entrepreneur, actor, and YouTuber. He was featured in Forbes 30 Under 30 in 2020 for his work within media and advertising. His channel is popular among teenage and pre-teen girls who are excited to pursue his exploits. He has a steady flow of subscribers. Well, his 6.9 million and above viewers show how popular the YouTuber is among South Africans and other international users.
9. Die Antwoord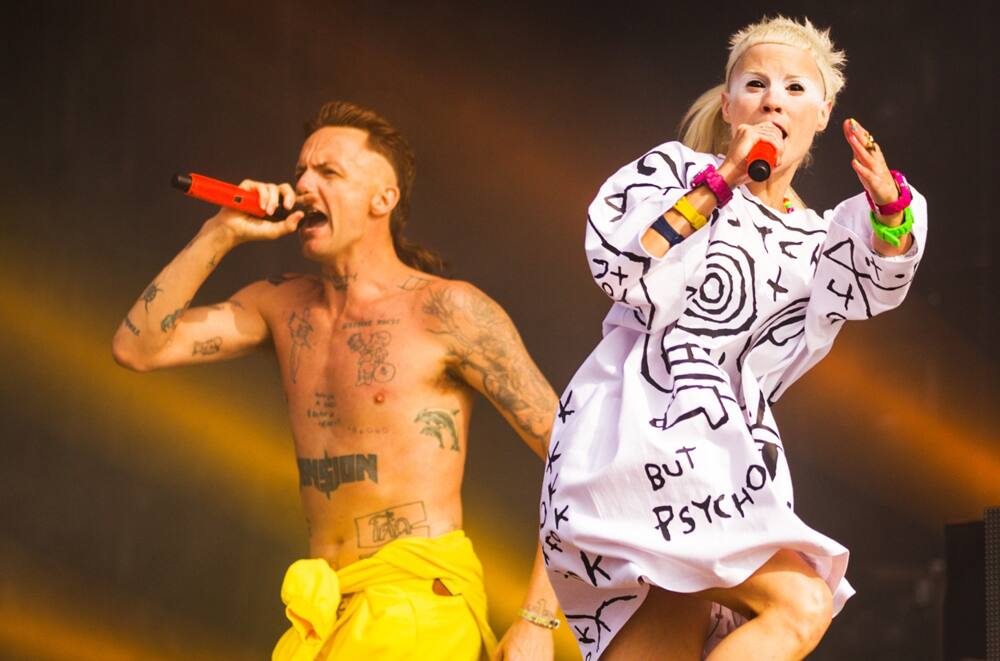 This channel is owned jointly by Yolandi and Ninja. It has over 3.3 million subscribers thanks to its many excellent videos, including but not limited to Ugly Boy, Baby's on Fire, Fink You Freeky, among others. When you throw in video coverage such as Chappie, then you get one of the country's best and promising hit wonders.
10. Suzelle DIY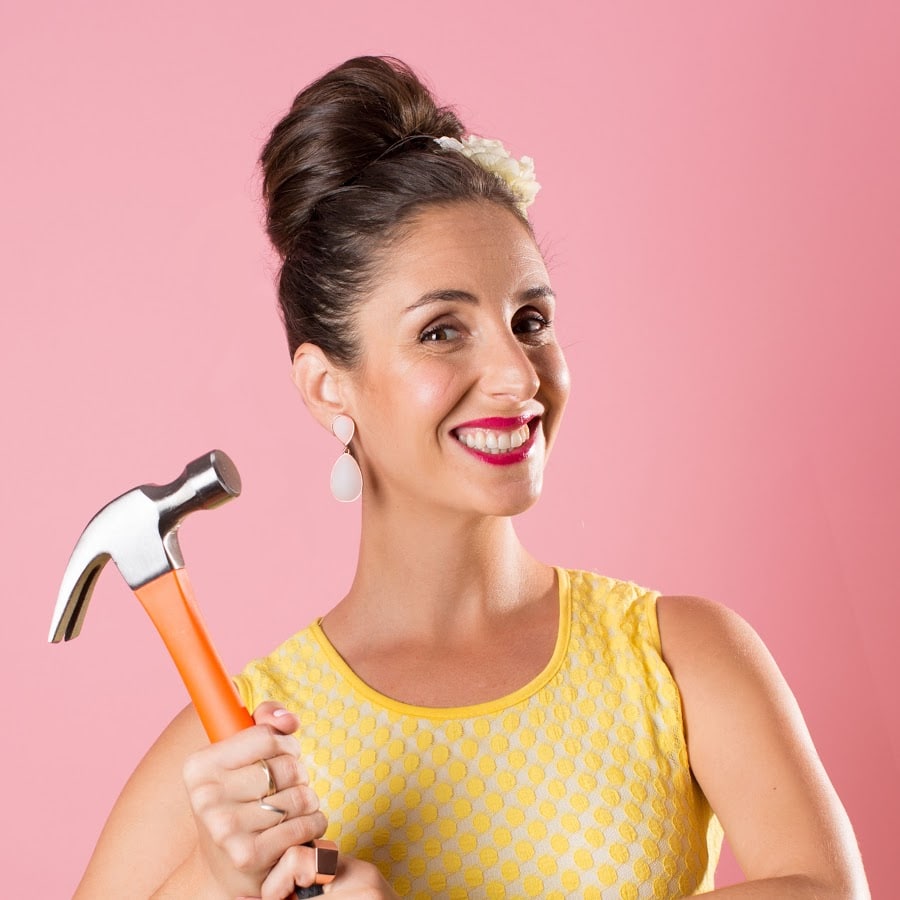 The famous South African actress doubles up as a professional illustrator and fashion designer. Her rise to fame began way back in the year 2014. This was through her post-series-themed Do-It-Your-Self/ SuzelleDIY. She is also handy in coming up with sketch designs. Suzelle is known for being the brainchild behind the MyCiTi infrastructure. Her YouTube has 155k followers, making her one of the top South African YouTubers.
South African fashion bloggers
Are you a fashion enthusiast? Then you need to know these leading fashion influencers. They post content that is related to the fashion industry.
11. Sarah Langa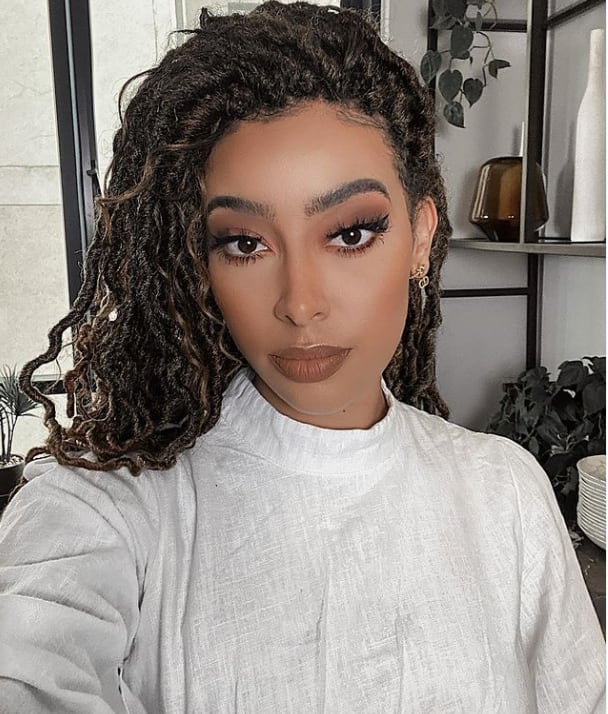 For years, Sarah has been the ambassador of world-class fashion brands. Some of these leading brands include Woolworths, Picot & Moss, Vice Camuto, among other labels. She runs a blog, The Creative Patterns, with 515k followers on Instagram and captures both fashion and travel. Her unique sense of style is inclusive.
12. Sergio Ines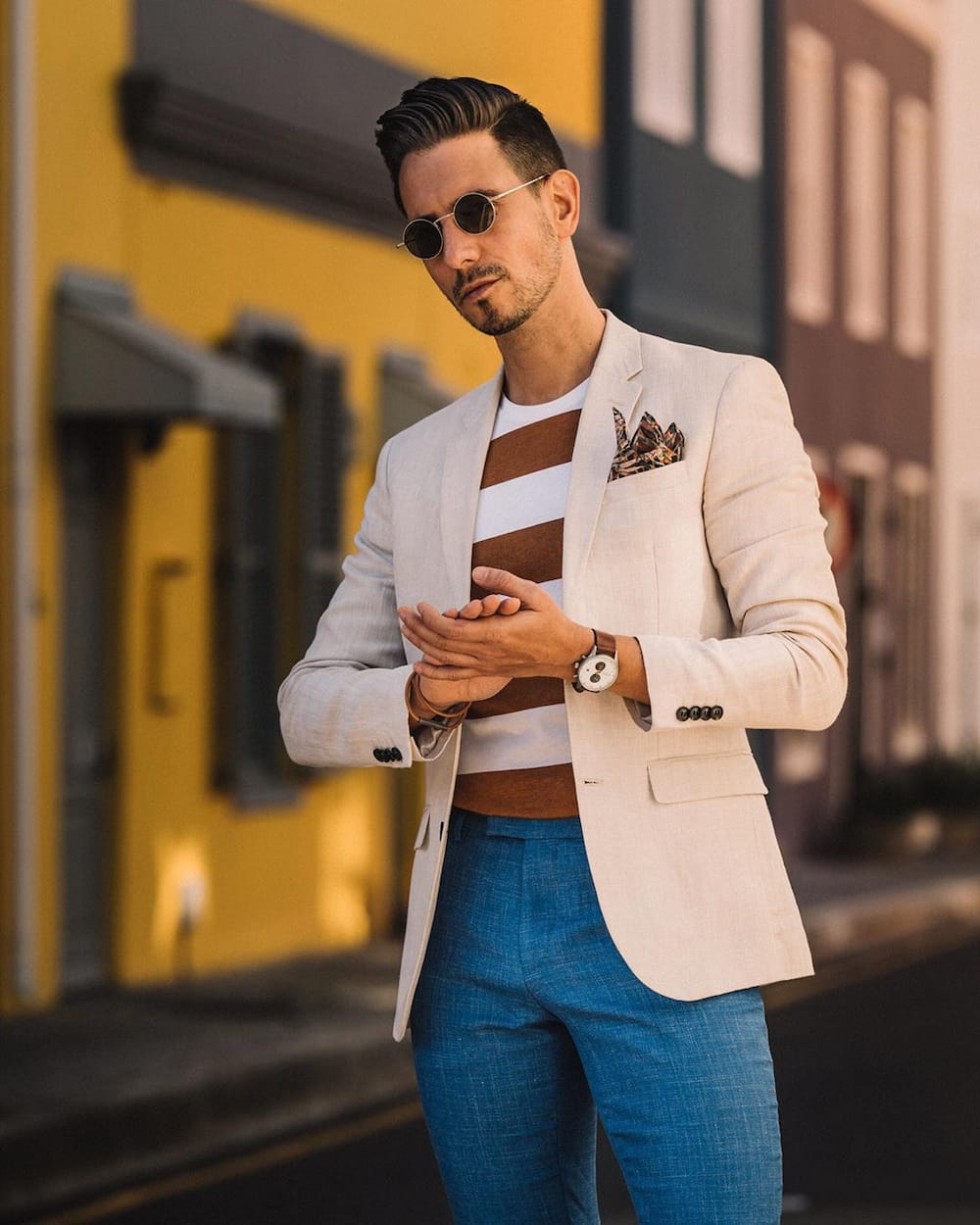 This is one of the popular South African influencers when it comes to male fashion designs. The story behind his fashion blog is one that will make you smile. Sergio states that one of his earlier girlfriends was so much obsessed with how great he dressed. She posted every photo of Sergio dressing and earned lots of likes on Instagram. As a result, Sergio saw it wise to start his blog known as What My Boyfriend Wore. He has 211k followers on Instagram.
13. Aisha Baker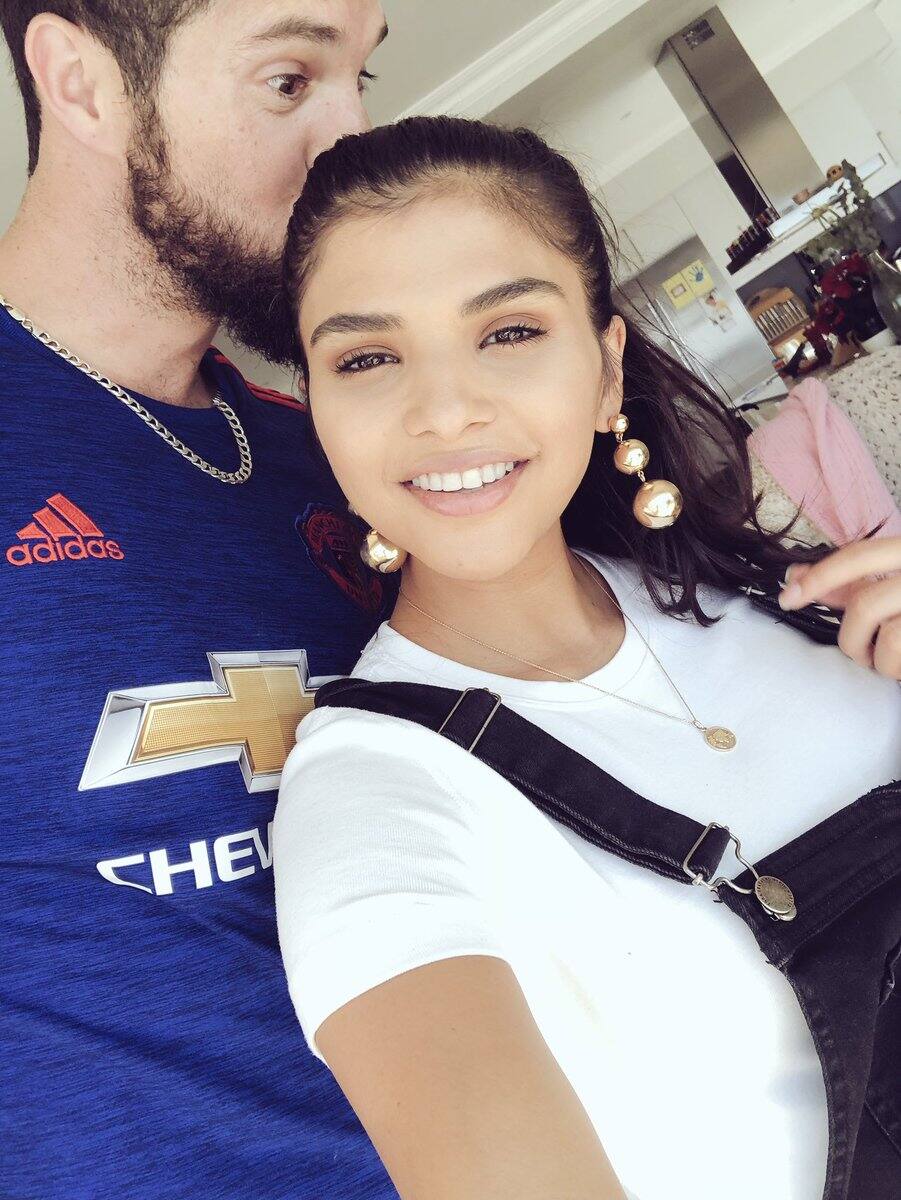 Aisha is one of the best Muslim influencers South Africa has. She is a fashion enthusiast, wife, and mother. Besides fashion, she also addresses different issues concerning beauty and lifestyle. When it comes to fashion, she gives tips on how to dress trendy during pregnancy. She runs a blog known as BakedOnline that has 140k followers on Instagram.
South African beauty bloggers
Beauty bloggers offer constant information on keeping yourself beautiful and giving updates on the beauty industry's emerging trends. Thus, if you are looking forward to knowing what does best for your skin or changing your daily skincare routine, you need to follow these influencers!
14. Mihlali Ndamase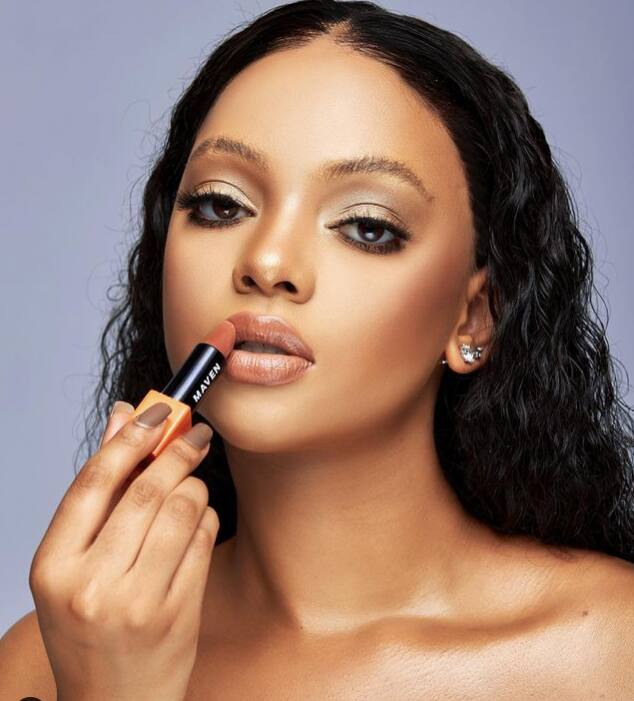 Mihlali Ndamase is a beauty enthusiast and multi-award-winning content creator. She prides herself as the top social media diva and beauty influencer. She has a YouTube channel called Mihlali N, where she shares various tips concerning beauty, lifestyle, and travel. She boasts of 1.3 million followers on Instagram.
15. Victoria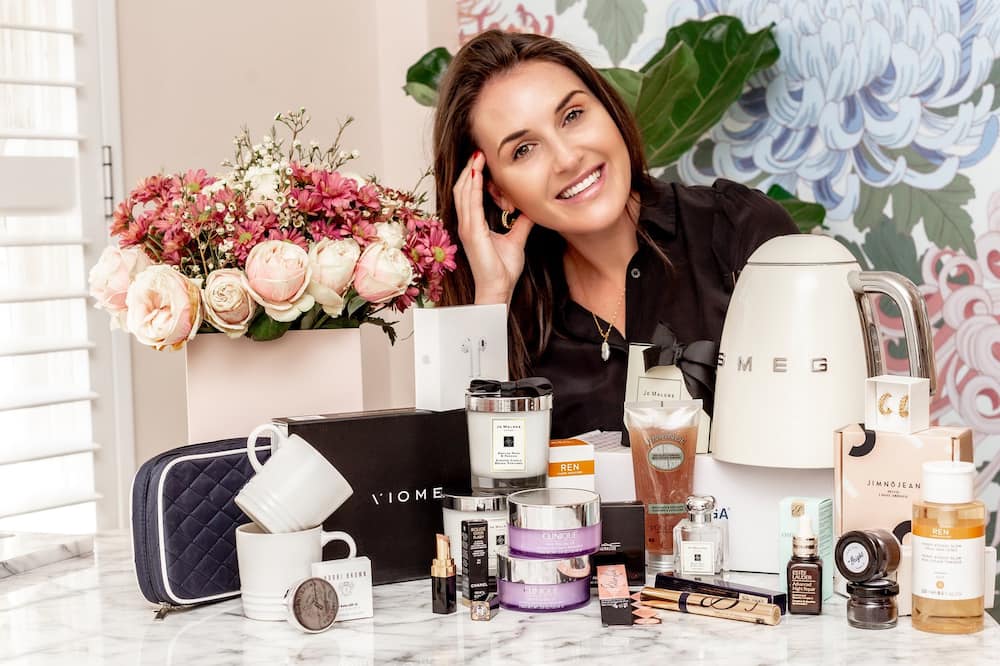 Tori is a Johannesburg-based beauty ambassador and blogger. She aims to inspire people to have healthy skin. Her blog mostly captures her experience with different beauty products. She documents the outcomes and shares them with her views to give confidence to those dying to have that unique and comfortable beauty. She runs a blog, KISS, BLUSH & TELL. She has 47k followers on Instagram.
Frequently asked questions
Below are the frequently asked questions about top South African bloggers. The information given is credible. Keep reading to learn more.
How much do South African bloggers make?
You might start in your first quarter and only earn R3,000 per month. You could quickly end up earning R50,000 plus per month by the end of your first year. Thousands of bloggers make money through their blogs by selling ad space, their own products/services, or affiliate marketing. They use more than one way to make money.
How many followers do you need to be an influencer?
You need to have somewhere between a few hundred and 20,000 followers, with 200 being the absolute floor in most cases. While it is true that influencers with huge numbers can drive serious traffic and deliver excellent results for big brands, those influencers also tend to be very expensive. The more followers, the higher the earnings.
How do bloggers get paid?
The two main ways bloggers get paid through ad networks are per impression or click. Paid per impression – with these ads, the viewer does not have to click on the blogger's advertisement to receive an income. Advertisers pay website owners based on how many people have seen their ads.
Is blogging a promising career?
Blogging seems like a great career. Being a professional blogger is like being your boss, flexible schedules, and you can do blogging wherever you want; all you need is a laptop or phone and network. Many people think that blogging is only meant for a part-time profession or is just a hobby.
Is it hard to be a blogger?
Starting a blog for the first time is an excellent yet intimidating experience. Thinking that people are going to read and even share something you wrote. Starting a blog is hard work, and there are many pitfalls along the way, especially if it is your first time.
From the above info, we can conclude that South African bloggers, including South African food bloggers, are among the country's highest-ranked influencers and beyond. Through their engaging and inspiring content, they can influence people's choices regarding various products and services. Follow them and get to know what they do.
READ ALSO: List of the most popular and highest-paid TikTok stars in South Africa 2021
Briefly.co.za posted the list of the most popular and highest-paid TikTok stars in South Africa 2021. TikTok has proven to be a great platform where influencers can earn handsomely. Over the last few months, several South Africans have joined the platform, making it big already.
TikTok has, no doubt, been taking the world by storm since its official launch in 2018. Well, do you know the most popular and highest-paid TikTok stars in South Africa right now? Read more to find out!
Source: Briefly News