Richest South African celebrities currently
It is evident that the South African government discovered the potential in the entertainment industry, and that is why they have set strong mentorship structures to support potential artists. This has resulted in increasing the number of celebrities in the country ranging from men to women and young to old. All these artists have made it to the list of the richest South African celebrities. Before, they had a small start, but now they are doing it big.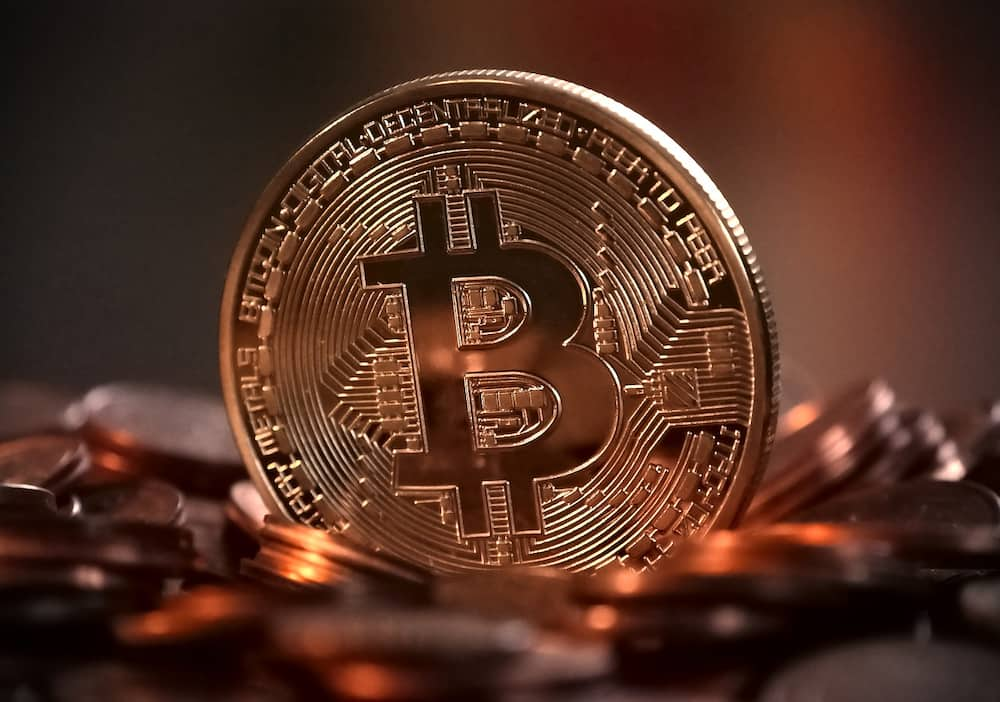 Are you a follower of South African celebs? Do you have some interest in their other specialities, investment, and ventures? The truth is that the majority of them are not only successful artists but top-notch business people.
Most popular celebrities in South Africa
There are many celebrities in South Africa and some of them have accumulated enough wealth over the years. Wealth is a combination of career and aggressiveness. The below list is a description of the South African celebrities and their estimated net worths.
1. Robert Gumede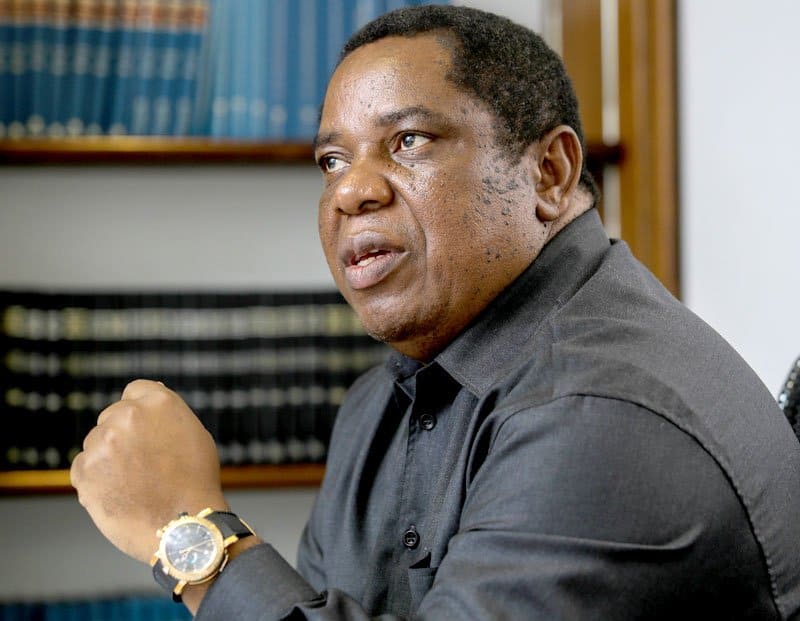 Robert Gumede is a 55-year-old South African philanthropic and businessman. He is the founder of the Gijima technologies and Gijima Groups. After leaving his job in 1988 in the Ministry of Justice, he founded Gijima Electronics and Security Systems. Afterwards, he relocated to Johannesburg where he worked as a business consultant. In the mid-1990s, the aggressive businessman had registered several companies bearing the name Gijima. Among his several businesses is Gijima Afrika Smart Technologies, which made him successful since it benefited from several government tenders, and it then owned telecoms which later released phone cards. Besides his business ventures, the tycoon founded Keni Foundation, which offers scholarships to poor South Africans. Finally, Robert Gumede net worth in 2012 was estimated to be about 322 million South African Rands.
2. Charlize Theron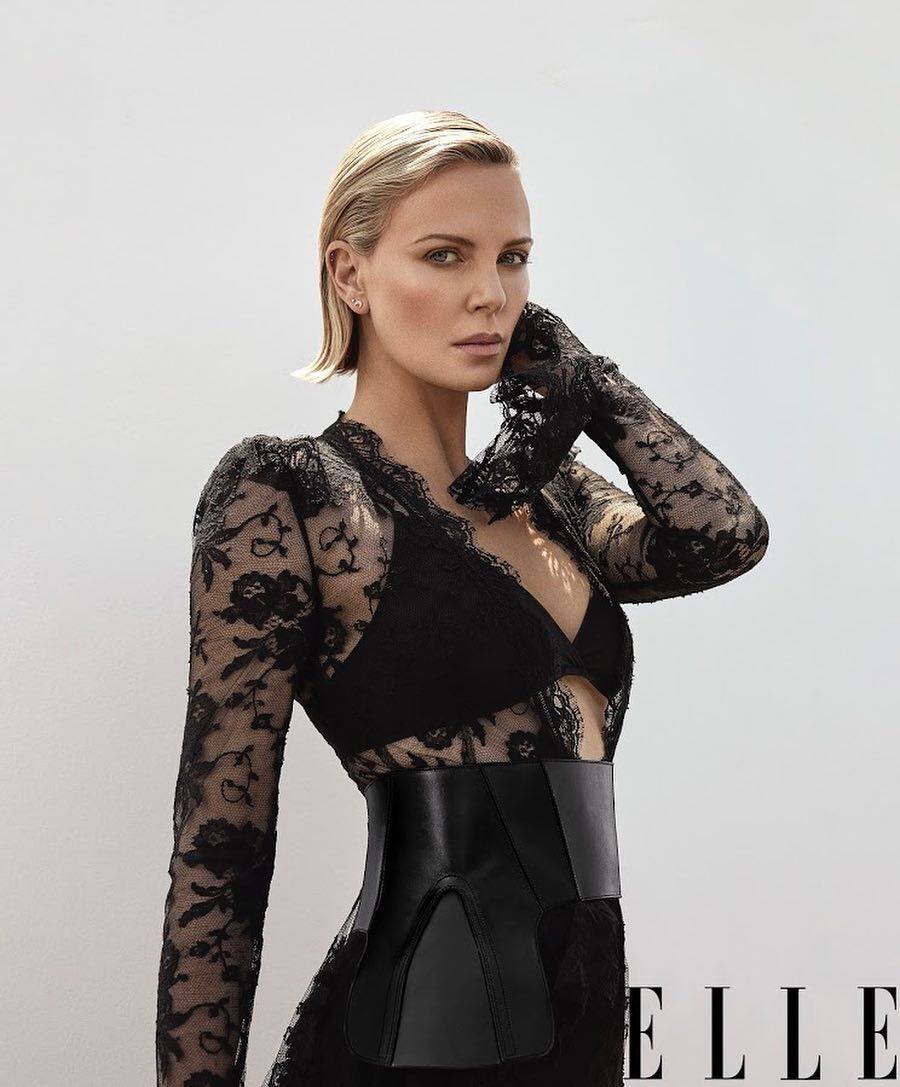 Charlize Theron is a 42-year-old South African–American fashion model, film producer, and actress who has been active in the industry since 1995. Charlize's determination and effort has gained her several awards and honors. For instance, she earned her fame after playing the leading woman character in the film "The Devil's Advocate" released in 1997. She has also starred in films such as "Hancock", released in 2008 and "Fate Of The Furious", released in 2017 among others. Her contribution to the industry has molded her into a globe icon to the extent of "Time Magazine" including her into their 2016 top 100 annual influential list. Charlize Theron net worth is about $130 million which ranks her among the richest women in South Africa.
3. Sharlto Copley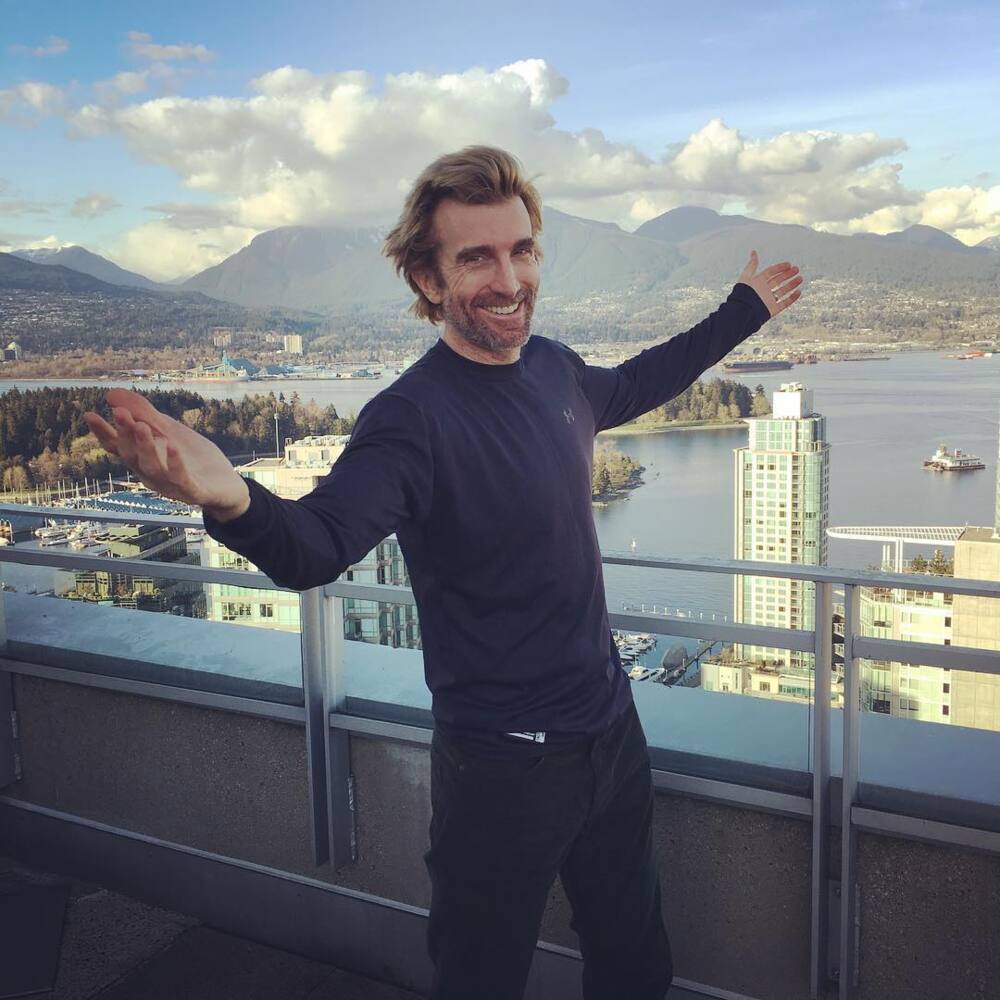 Sharlto Copley is a 45-year-old South African actor who became famous after playing the character of Wikus Van der Merwe in the film "District 9". Copley has been active since 2004, appearing in various science fiction films such as; Elysium, Europa Report, Chappie, and a dark fantasy adventure film "Maleficent" among others. Copley has also starred as Christian Walker in the two-season television series, "power". Besides that, his exceptional performance has made him win several Awards and recognitions worldwide. Interestingly, Copley also appears in a 2016 video game, "Payday". Sharlto Copley net worth is approximated at $15M.
4. Trevor Noah
Trevor is a 34-year-old South African television host, writer, comedian, political commentator, producer, radio DJ, and actor who has been active since 2002. Trevor gained recognition after consistently hosting "The Daily Show" on the Comedy Central. He made appearances in the casting of films such as; You Laugh But It's True (2011), Tata Takata (2011), Mad Buddies (2012), and Griot's voice in the Black Panther (2018) which attracted several awards and nominations. He also was the creator and host of 2010-2011 shows on M-Net and DStv, "Tonight".
Besides that, Trevor's comedy career has contributed a lot to his success which made him appear on the British panel shows and American late-night shows. Afterwards, Noah was promoted to the senior international correspondent for "The Daily Show"; where he later became the successor of the host Jon Stewart until 2022. In 2017 and 2018, the "Time" magazine mentioned him in the list of 100 most influential people in the world 2018. The truth is that fame is acquired alongside money and power. Trevor Noah net worth is approximately $30 million.
5. Sello Maake Ka-Nkube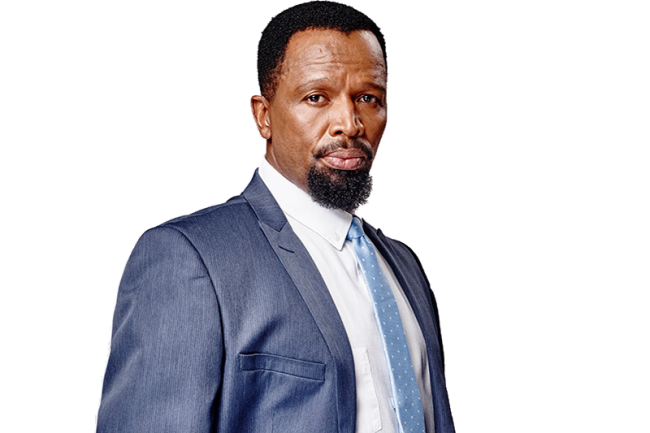 Sello is a 58-year-old South African actor and voice actor who has performed both locally and internationally. Sello has been active since 1999 and is famous for playing Daniel in an ETV soap opera "Scandal" and for narrating a documentary on albino wild animals in Africa that is aired on Animal Planet. He has also staged some theatre plays such as; The Suit, Raising in The Sun, Small Holding, The Lion King among others. He has also appeared in the films such as; A Dry White Season in 1989, Dark City(1990), Bomba (1993), South African tales (2005) among others which attracted several nominations and awards. His net worth is estimated at $13M.
6. Jamie Bartlett
Jamie is a 52-year-old South African actor who has been active since 1984. He acquired his wealth through hard work, aggressiveness, and consistency in the industry. Jamie gained recognition after playing the role of a wicked puppet master in a television series, Rhythm City, aired in a number of African countries. He has also appeared in other TV series such as Isidingo, The Sexy Girls, and as a guest in a South African-Canadian TV series, Jozi-H. Besides the TV series, Jamie has also appeared in movies such as American Ninja 2 and 5, Beyond Borders, and Prey among others. In addition to that, the diligent actor also starred in the staging of the 1994 Nelson Mandela's book, "Walk to Freedom". His outstanding performances attracted several awards. Jamie Bartlett net worth is estimated at $11M.
READ ALSO: Born into money: Meet the sons of 5 of South Africa's wealthiest families
7. Moshidi Motshegwa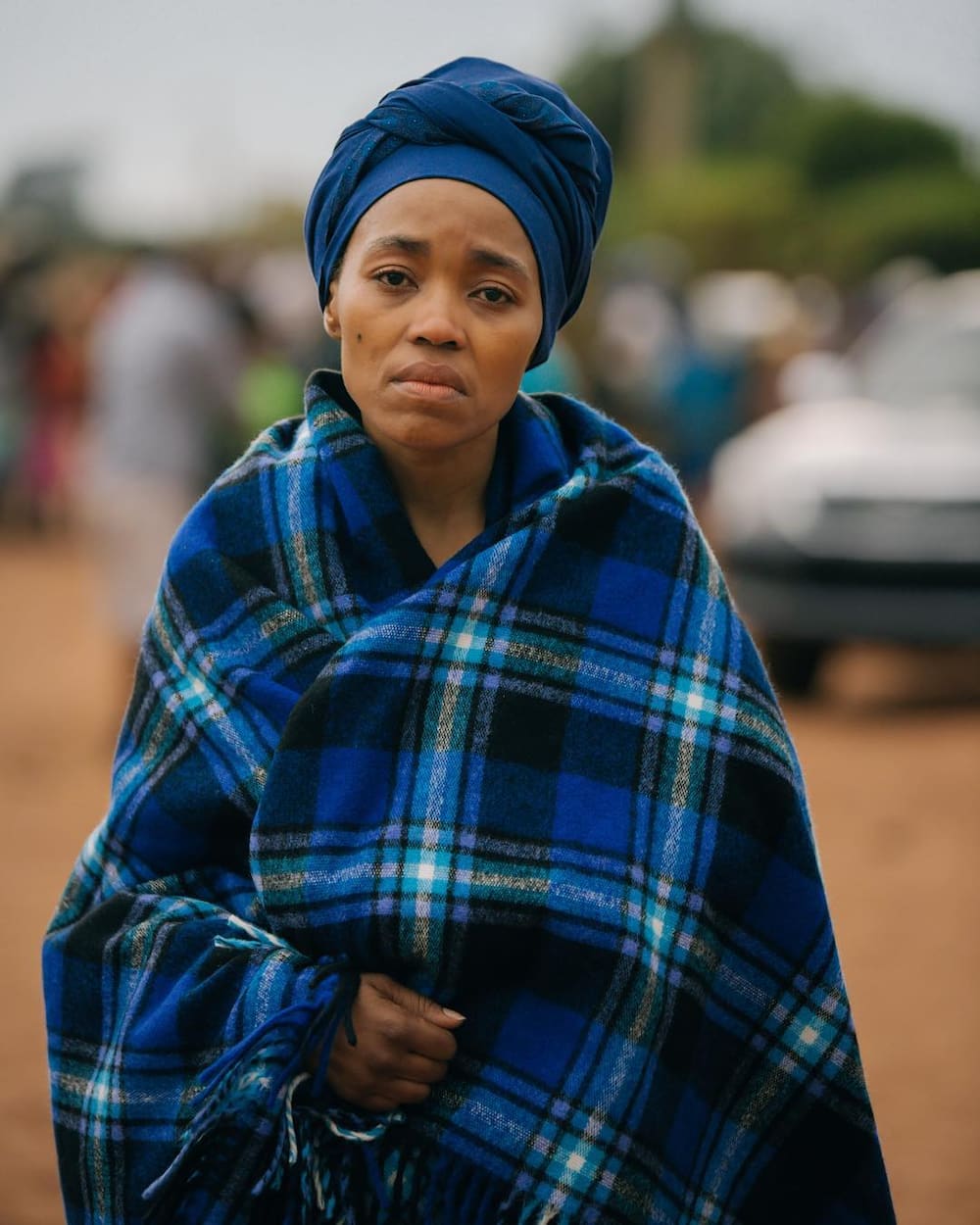 Motshegwa is a popular South African known for both film and TV. She has been in the industry for close to seventeen years. As a young child, she was so into literature and still has a great love for reading. Her net worth is estimated at a whopping $8 million. She is known for her role as Denzela Ledwaba in the police drama "Zero Tolerance"that aired between 2003 to 2006.
8. Lesley Brandt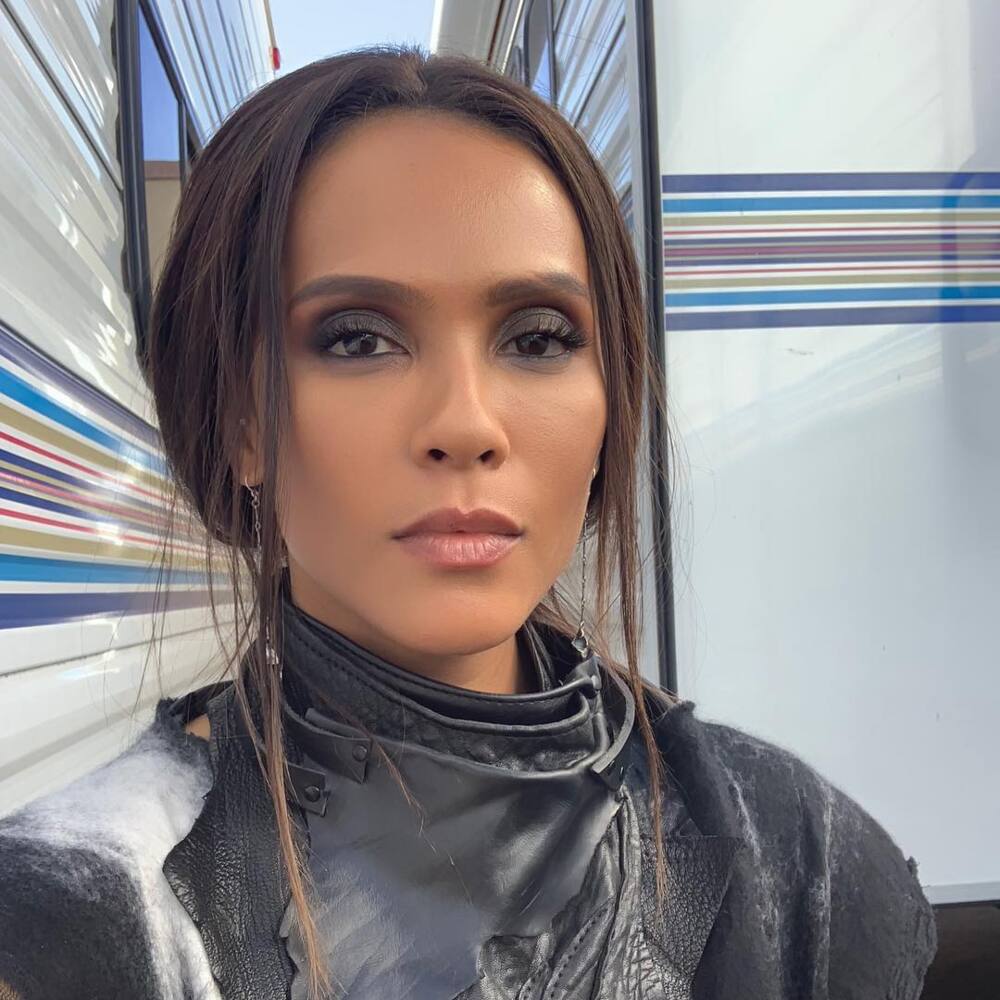 Lesley Ann Brandt is a 37-year-old South African actress who is best known for playing the slave girl (Naevia) in the Spartacus. In addition to that, she appeared in several New Zealand TV Series," Diplomatic Immunity" and Lucifer in 2016. Besides that, she has starred in the NY episodes "Food for Thought" and "Smooth Criminal," legend of the seeker, Memphis beat, Taryn Manning and Ving Rhames among others. Since 2007, Brandt has appeared in 21 films and featured in two music videos. Her net worth is estimated at $2M.
9. Pearl Thusi
Talking of multi-tasking, Pearl Thusi is one of a kind, despite her young age (30 years). She is a South African model, television host, radio personality, and actress. She is famous for playing the character Patricia Kapong in the film "Theno.1 Ladies' detective agency", Sampelo in a romantic film "Catching Feelings," and Dayana Mampasi in the ABC Thriller "Quantico". She has appeared in seven films and nine television series since 2009. Besides that, Pearl has hosted TV programs on MTV, life Amp, ETV, the Celebrity Magazine Show, and Ebony life TV. She has also starred in the SABC 3 soap opera, (Isidingo) and the bloodiness. The celebrity was also featured in the Emtee's music video known as "Pearl Thusi." Pearl Thusi's total estimated net worth is $2M.
10. Shaisho Naidoo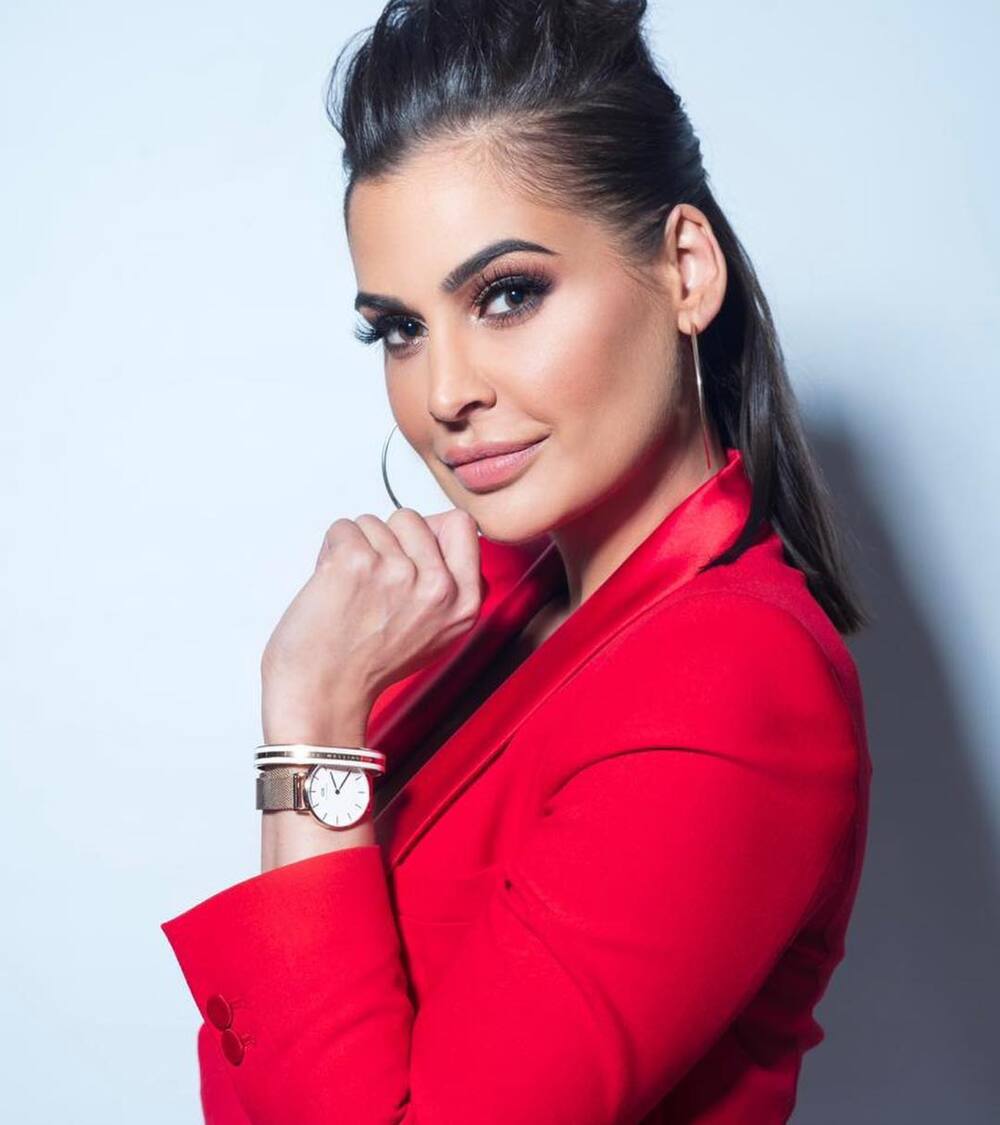 Shashi is a 38-year-old South African model, Television presenter, entrepreneur, actress, and fashion blogger. Famous for co-hosting "20 Something", an ETV magazine show and the MTV VJ search; Naidoo gained recognition after playing the role of Ziggy's girlfriend in an ETV soap opera. Besides that, the star appears in print media and TV commercials to the extent of becoming an ambassador for; Coke zero international, Nivea, Malaysian Airways, DSTV India, Samsung and Demalogica skin care among others. In 2008, Naidoo was voted number 14 in the FMS list of the 100 sexiest women worldwide.
Besides that, she has been a master of ceremony in events such as; International Mohair Summit, Audi Award Dinner, FNB HR Recognition awards, 5th Annual Women in Engineering Convention, SAMA awards, and Shoprite Checkers Annual Suppliers Awards among others. Currently, she is a founder member of "Fashion with Feeling" which has inspired and empowered young teenagers and youths. Her commitment to the industry has made her reach a net worth of $1.7M.
11. Jessica Marais
Jessica Dominique Marais is a 33-year old South African actress with Australian Nationality. She gained recognition after her incredible performances in "The Love Child" and the "Packed To The Rafters". She starred in the film "Two Fists", "One Heart", "Legend Of The Seeker", and Co-starred in the American series "Magic City". Her bold character led to her playing the role of the Australian transgender activist Carlotta in the ABCTV Australian film, "Biographic Telefilm" which went viral worldwide granting her a nomination for the 2017-2018 Gold Logie among other amazing awards. Since 2008, Jessica has appeared in 11 television series and films. She has an estimated net worth of $1.2M.
12. David Tlale
David Tlale is a 43-year-old South African fashion designer. His unique designs were showcased in the New York fashion week, Cape Town fashion week, and Paris fashion week. He is also the designer for the Favorite Edgar collections among others. Interestingly, he was the finalist at the 2002 Elle New talent show competition, facilitating to their win in the 2016 Abryanz styles and fashion awards. David runs design studios both at home and in Johannesburg. David Tlale net worth is still under review.
South African actors and actresses
Below is a list of South African richest celebrities' actors and actresses;
Charlize Theron
Sharlto Copley
Trevor Noah
Sello Maake
Jamie Bartlett
Moshidi Motshegwa
Jessica Marais
Lesley Brandt
Pearl Thusi
Shaisho Naidoo
Jessica Marais
David Tlale
From the above analysis, it is evident that the wealthiest celeb in South Africa is Charlize Theron with a net worth of $110M followed by Sharlto Copley and Trevor Noah, each with a net worth of $15M. If you were in doubt about who are the richest South African celebrities now, you know those who top the list.
READ ALSO:
A look at the R43m mansion, which is built on a private island
A look at top 10 highest paying jobs in South Africa, listed
Phil Mphela reckons Uzalo actors deserve better and Twitter agrees
Source: Briefly News