List of security companies in South Africa 2020
The ever-escalating crime rate in South Africa has prompted the massive growth of the defense industry. People are at peace when they know that qualified guards are protecting their homes, properties, and businesses. Today, numerous security companies are registered, and choosing among many becomes a colossal task. This list of security companies in South Africa 2020 helps you to narrow down your options.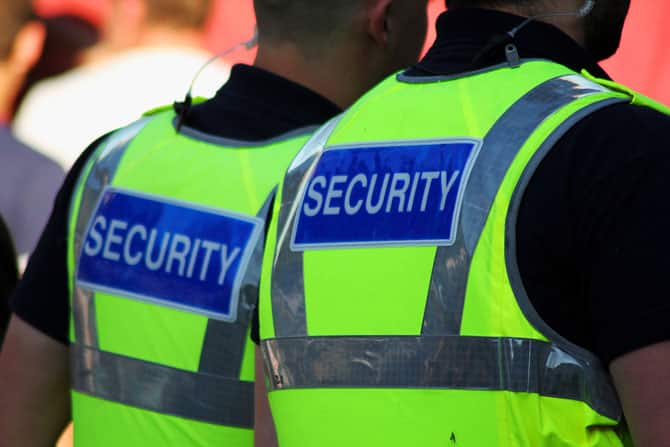 South African Companies that deal with private safekeeping can provide guarding, armed reaction, investigating, monitoring, and escorting services. While there are South African Special Forces to handle safety measures, the increased rate of crime makes them inadequate. How many security companies are there in South Africa? Private companies in South Africa that are registered as defense service providers are over 9,000. People often hire these security companies based on cost, reliability, and reputation.
Regulation of the private protection industry
Similar to the South African Special Task Force, the private safekeeping firms require regulation. The Private Security Industry Regulatory Authority (PSIRA) is responsible for the control of this industry. The authority was created under the 2001 Private Security Industry Regulation Act, and all private defense firms are only legal if they are registered with PSIRA. The Security Association of South Africa (SASA) is the professional body that ensures that defense firms comply with the law.
READ ALSO: Top cyber security companies in South Africa
How to start a security company in South Africa
Starting a safekeeping company begins with registering with PSIRA registration. PSIRA registration requires a registration fee, and one must take an exam to determine their competence in safekeeping matters. Having private military training South Africa is an added benefit. After the review, one must prove that they do not have any criminal record. When one meets these requirements, the PSIRA officials visit the protection firm base and assess whether or not it has adequate infrastructure. The cost of an inspection is on the protection firm. If you meet all the standards, the protection firm is registered and can begin to operate.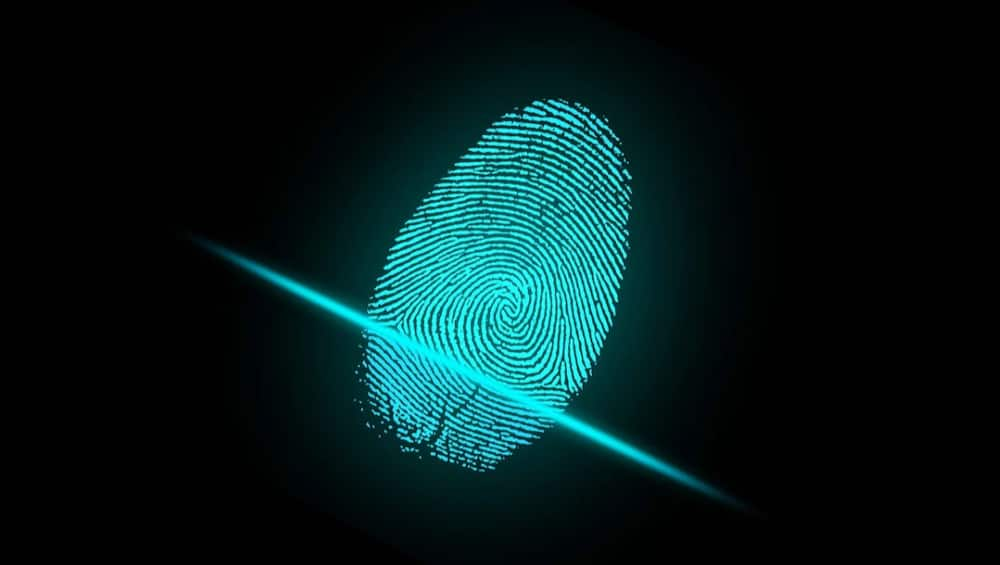 List of private companies in South Africa
There are over 9,000 registered companies, so this list may not be exhaustive. Nonetheless, these are some of the registered private protection firms in South Africa.
Security companies in Cape Town
Some of the private defense companies in Cape Town are:
PSI Company
Ezwelethu Protection and Training
Secur
Phika Safety Solutions Pty Ltd
Austen Defense Group
INGWE Company
GRD Safety Services
Sikwekwe Protection Service
GN Protection Company
National Security & Fire
List of registered security companies in Gauteng
There are numerous private safekeeping companies in Gauteng. While it is not exhaustive, this is the list of security companies in Gauteng:
Visual Superior Security Solutions (Pty) Ltd
Urban Communications and Safety Solutions cc
Tsholofelo-Bernice Trading Enterprise
Tracker Connect Pty Ltd
Stryker
Servest Company
Security Professional Services (Pty) Ltd
Revert Risk Management Solutions
RDC - Radio Data Communications
Phuthadichaba Trading Enterprises cc
Omega Risk Solutions (Pty) Ltd
NSA Global Security Consultants (Pty) Ltd
NAKA TSA Phala Trading Enterprise
Mustek Limited - Mustek Security Technologies (MST)
Mpefela Safety Services
Mokato Protection Services
MIG Protection Services
Mamayila Trading Enterprise
Macibo Security Services (PTY) Ltd
M.SCORPION SECURITY SERVICES CC
LPS Corporate Safety Services
JCCA Company
Ithemba Sky Mark Company
Imvula Quality Protection
Imperial Armour
I & J Company
Hlongwane Security & Projects
HISSCO International
Great Minds Network Trading Enterprise
Global Risk Solutions (GRS)
Genius Plus Enterprises Ltd
Fire Check (Pty) Ltd
Fedile Projects
Electrim Control Systems
Eagle CCTV
Doculam (Pty) Ltd
D & K Investigations & Consultants
CSI AFRICA
Centurion Systems
BOLWA Protection Services
Black Water Hub
BB Crime Protection Services
APM Protection Services
Amadube Safety Services
42nd Precinct Company
Allcash Technologies (Pty) Ltd
Alcohol Breathalysers (Pty) Ltd
Alpha Vision Business Holdings
Active Track (Pty) Ltd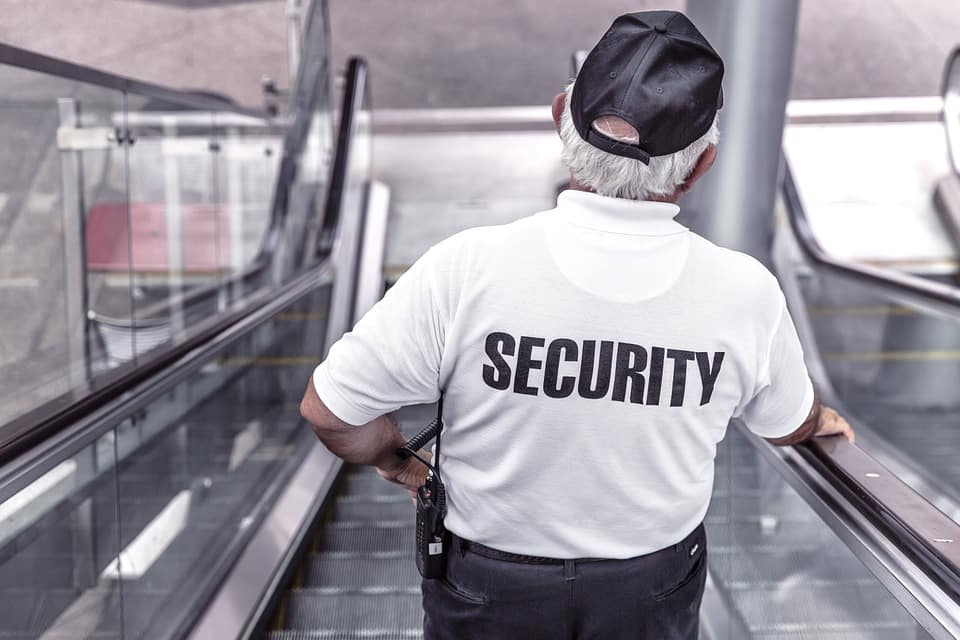 Security companies in Johannesburg
Some of the private safety firms in Johannesburg are:
Ansascape t/a Nogada SA
Dream The Deal
Ewing Company
ijm Maintenance Made Easy
Kassky
Mr. Fence
Mr. Gate
MYC Security Association
Peaceforce Security Group
Regal Distributors
Robo Door
S3 Risk Management
Jalade Management Electronic Security Providers
ADT Security
Group Ten Security Pty Ltd
SB Protection Company
Specialised Security Systems
Dozen Company
Parallel Systems
SME Tracking
Magen Protection Services
D & D Tactical Security Services
CMS Company
DT Risk Management
A and A Safety Solutions
City Guards
IbISecurity Services
List of security companies in Pretoria
In Pretoria, some of the safekeeping companies are:
ADT Pretoria
ESS
Chandel
Garden Angels
SafeNet Company
IMC Reaction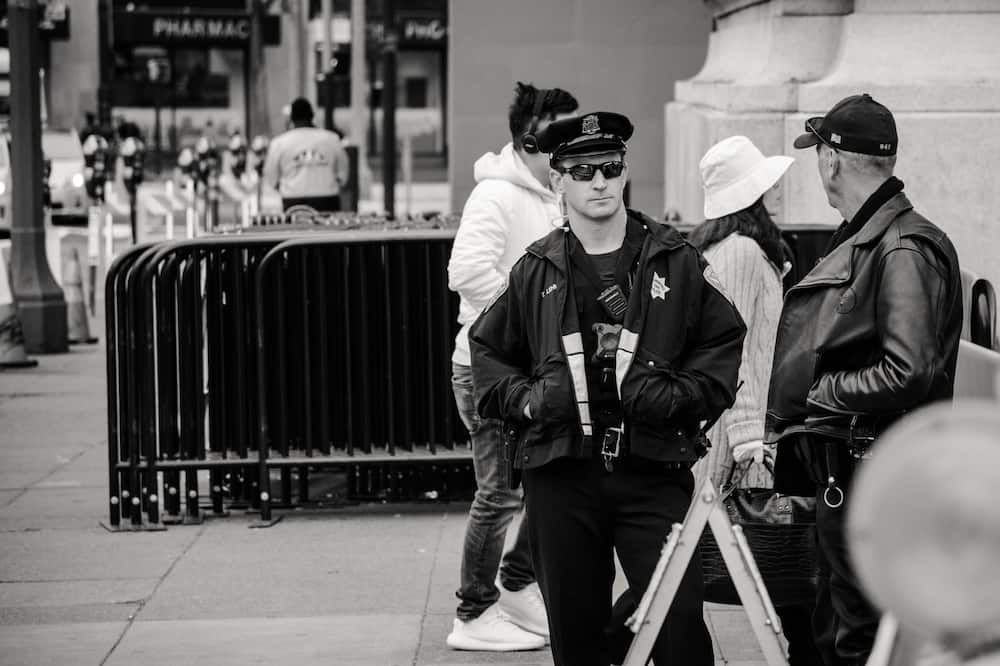 Selecting defense guards based on grade
Before selecting a safekeeping firm to protect you or your belongings, it is necessary to establish which grades the security officers have. Grading is usually done after conducting safety screening, aptitude test, pre-employment polygraph testing, and site-specific tests. The role of the protection guard differs depending on the grading. The grades are:
Grade A
This is the highest grade. The Grade A protection person is a site manager who manages the safekeeping people, solves problems, designs safety measures, and conducts daily risk assessments on site.
Grade B
The primary role is accessing control in areas that are considered high risk. They may also serve as a site manager and can manage lower grade officers.
Grade C
What is Grade C security? It involves accessing control over regions that are considered high-risk. They also manage the lower grade officers.
Grade D
The primary role is to access control over hazardous areas.
Security companies in South Africa are necessary for crime mitigation. Often, these companies work alongside the South African Special Task Force. Before hiring a protection company, it is essential to assess its reliability, work ethics, professionalism, and registration license.
READ ALSO:
How to start a security company in South Africa
PSIRA registration: step-by-step guide 2020
Video shows how private security guard takes down 4 hijackers
Source: Briefly News