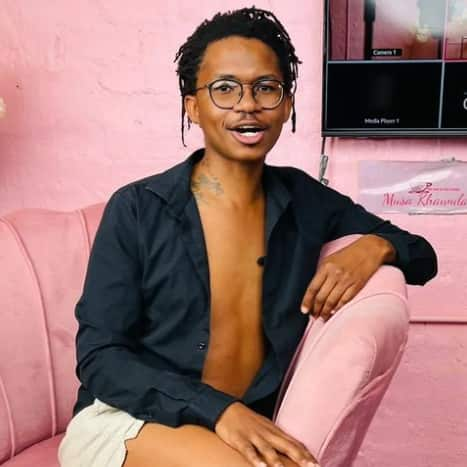 Musa Khawula
Birth name: Musawenkosi Khawula
Place of birth: Johannesburg, Gauteng, South Africa
Nationality: South African
Main activity: Blogger, social media influencer
Musa Khawula is a notorious blogger who calls himself the Pope of Pop Culture. He is famous for sharing the latest and hottest news on entertainment, fashion and pop culture on his social media platforms, especially Twitter and YouTube. He often posts gossip and scandals about South African celebrities, some of which have led to legal threats and backlash from his targets and their fans.
Career
Musa Khawula started his career as a blogger and social media influencer in 2019. He created his YouTube channel in 2011 and his Twitter account in the same month. He began posting videos and tweets about various topics related to entertainment, fashion and pop culture, such as celebrity news, events, trends, reviews and opinions. He also launched his own podcast, Musa Khawula | The Pope of Pop Culture, where he discusses more controversial and juicy topics.
Some of the celebrities that he has covered or exposed on his platforms include:
Black Motion
Bonang Matheba
Black Coffee
Thuso Mbedu
His content has attracted a lot of attention, both positive and negative, from his audience and the public. Some of his fans praise him for being bold, honest and entertaining, while others criticise him for being rude, disrespectful and spreading lies. Some of the celebrities who he has offended or angered have also threatened to sue him or take legal action against him for defamation or invasion of privacy.
Family
Musa Khawula prefers to keep his personal life private and does not share much information about his family or background. However, it is known that he is from Johannesburg, Gauteng, South Africa. He also studied radiography at the University of Johannesburg. Musa Khawula does not have any children.
Dating timeline
Musa Khawula's dating history is not very clear or publicised. However, he was previously in a relationship with Wandile Khambule, who was allegedly murdered by him in March 2022. According to Wandile's partner, Sweetness Jaftha, Musa stabbed Wandile to death after he rejected his romantic advances. Musa denied the allegations and claimed that he acted in self-defence after Wandile attacked him with a knife.